2021 Mercedes S-Class Continues To Lead With Features and Tech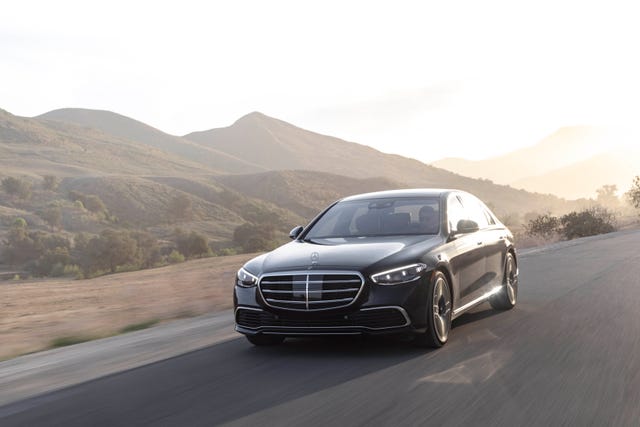 Nowadays it's just a given that luxury carmakers have sorted out things like ride, handling and coddling luxury. The 2021 Mercedes S-Class is perhaps the prime example of that. You can still buy an S-Class and get all the safety, comfort and performance you'd expect in the flagship of flagships. What increasingly separates top-of-the-line luxury sedans in the marketplace today is their list of features and gee-whiz technology, and you'll get that in the new S-Class, too.
"The S-Class is our flagship car, and on the S-Class we always showcase our best and latest innovations and technologies," said Dimitris Psillakis, Chief Executive Officer of Mercedes-Benz USA.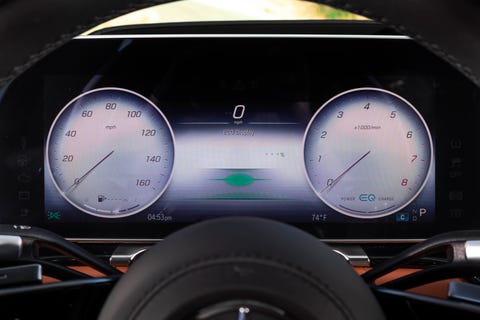 You might have heard of some of these features already in previous Autoweek coverage:
There are safety features galore, too, as you'd expect.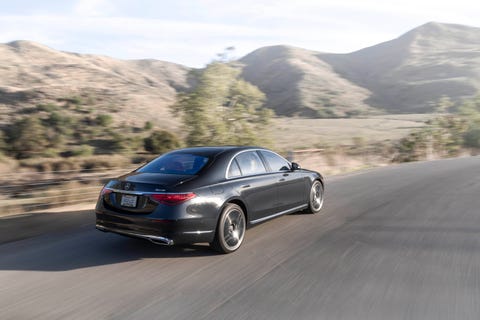 All of which leads to the question, are features like those more important than anything else on a car like a new S-Class?
"I think it's important for the customer, maybe not every one of these functions is important in the usage but it is important in the brand they buy and the brand they trust," said Psillakis. "If they want to buy a leading brand, or an innovative brand, they trust that this brand makes always the best technology, the safest technology, and these customers are normally the loyal customers of the Mercedes-Benz brand. So it's important for us to deliver and be consistent for them, but I would agree that not probably every function, especially when it comes to convenience or these functions that not everything would be used by all of our customers."
So are things like suspension tuning, steering feel and luxury ride, the traditional attributes of a luxury car, now less important?
"No, I think these are the standards which are there and always top technologies, best comfort, best driving ability, performance, but on top of that is convenience or luxury of premium elements like the 4D sound (in the audio system) – it's not related to safety it's related to enjoyment. Its relating to enjoying the time in your vehicle. It's important to have the basic features, and always have the comfort, the safety," Psillakis said. "But at the same time, customers spend more time in their vehicles, they want more convenience factors, they want their vehicles to be connected, they want to have more lifestyle into their product and this is what we bring on top of the standard comfort, safety and performance features on the vehicles."
So how does all this work out in the new Mercedes S-Class? After a little more than 300 miles in a new 2021 S 580 I can say it is a superb blend of those traditional luxury attributes of swooshy ride and safely stable handling combined with really cool high tech.
After my 300-mile day I felt as relaxed and ready for work as any other car would make me feel after just 30 miles. Mercedes has built a true luxo-tuna boat of a sedan, before you even switch on all the gizmometry. My test car was the more upscale S 580 4MATIC that stickered at $117,350. That came with the 4.0-liter twin-turbo V8 with EQ Boost mild hybrid making 496 hp and 516 lb ft of torque routed through Mercedes' 9G-TRONIC 9-speed automatic with paddle shifters on the steering wheel. That powertrain was good for 0-60 in 4.4 seconds, far better than the requirement for performance in the class. It met all the old-school "traditional" requirements for a flagship luxury sedan. (You can also get the S 500 4MATIC with a twin-turbo straight six making 429 hp and 384 lb ft of torque.)
The ride is a step up from the usual S-Class coddling, with a new active air suspension powered by the car's 48-volt system to counter rolls, pitch and lift, too. It can be set as part of several drive modes and, as usual, I found I preferred Sport.
To make that 3d effect work, the car looks at your eyeballs and uses that data to match 3D imagery in the dash and the head-up display. For instance, 3D arrows pop up in the windshield ahead of you to direct you if you're using NAV. The NAV in the instrument cluster is also a little 3D world showing you the way to go. It's a great use of Augmented Reality. It is so cool you wonder why other carmakers haven't offered this before. Maybe they will now.
With more tech-savvy, dare we say younger, buyers expecting more for their luxo-buck, you'll find, Mercedes has once again taken the lead in matching traditional luxury cues with leading-edge technology.
Log into the comments and let us know what you think of the latest Benz cruiser.
Source: Read Full Article