30 brilliant boredom beaters for car fans
Stay at home, stay safe and enjoy some pure automotive escapism in the form of the very best content from Dennis Publishing's leading car brands.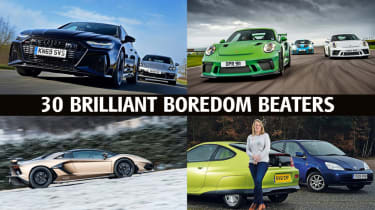 With the UK in lockdown to prevent the spread of the coronavirus and a national emergency in full swing, all we can do is follow Government advice, stay at home, stay safe and try to make the best of what is a hugely serious and worrying situation. 
With that in mind, we've pooled the resources of the UK's biggest and most influential stable of automotive media brands to bring you a selection of high class car content to help pass the time. 
If you love cars, Auto Express, evo, Car Throttle, Carbuyer, DrivingElectric and Buyacar have an abundance of great content that's right up your street and our editors have each picked 5 of their top pages to help you indulge your passion in these testing times.
Below you'll find links to all the words, pictures and videos. We'll be updating them with new content as the weeks go on plus details of all the other ways that you can access more content from across our sister titles…
Auto Express
The UK's favourite car magazine brings you the latest from the world of cars every week. You can subscribe to the magazine, the email newsletter or click the links below to get the best web content for free…
How to get more from Auto Express…
Print magazine
Digital edition
Podcast
Email newsletter
YouTube
Twitter
Facebook
Instagram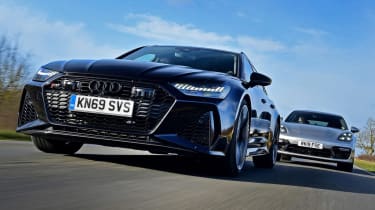 Audi RS 6 Avant vs Porsche Panamera Sport Turismo
Does the new Audi RS 6 meet its match in the shape of the Porsche Panamera Sport Turismo? We put the two super wagons head to head…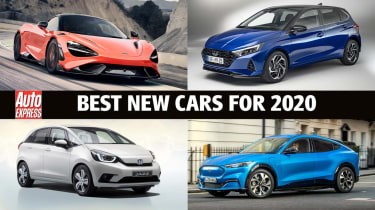 2020's best new cars
2020 is going to bring a bumper crop of brilliant new cars and here's the lowdown on every single one of them…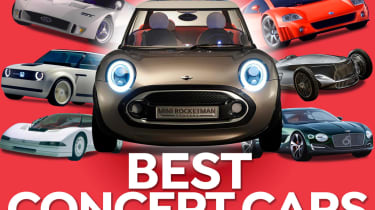 The 50 greatest concept cars of all time
We look at the wonderful, and often weird, world of concept cars picking the 50 most influential to ever see a motor show stand…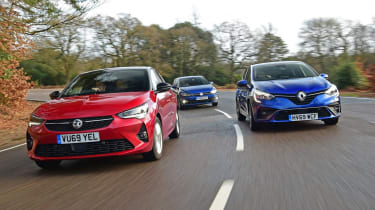 Vauxhall Corsa vs Renault Clio vs Volkswagen Polo
What happened when the new Vauxhall Corsa faced off against its supermini rivals in our triple test?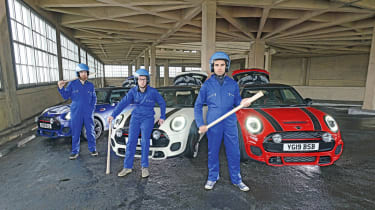 Auto Express does the Italian Job
We celebrated 60 years of the MINI by making our own version of the classic British heist movie…
Buyacar
The UK's leading online car buying marketplace offering more than 60,000 used cars to choose from plus Plain English car buying advice and reviews. You choose the car, then Buyacar will arrange finance and deliver it to your door.
How to get more from Buyacar…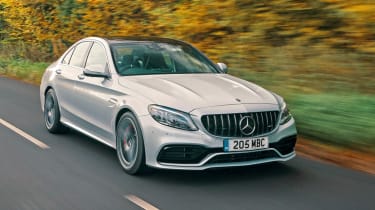 Mercedes C-Class finance deals
Fancy a comfortable and upmarket Mercedes, but don't want to pay steep new car prices? Check out the best finance deals available now, with cars ready to be delivered to your door.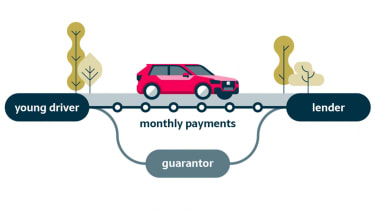 Guarantor car finance explained
Not sure whether you can get car finance in your own name? Opt for car finance with a guarantor who has a good credit score and you have a much improved chance of getting the car you want for a monthly payment you can afford.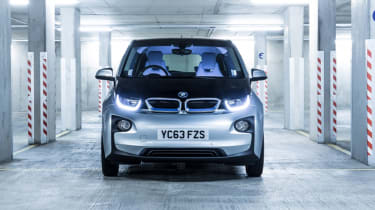 Cheapest used electric cars
Think electric cars are all expensive and not capable of covering more than 100 miles on a charge? Think again. We've rounded up the best cut-price plug-in cars that offer top value and useful real-world range.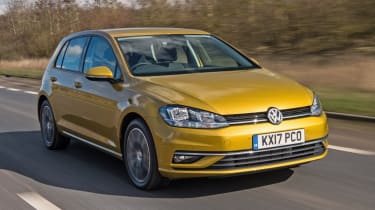 VW Golf finance deals
A new VW Golf may be about to arrive, but that makes it the perfect time to pick up a great value version of the outgoing model, with 2019 models available for many thousands less than the similar new model.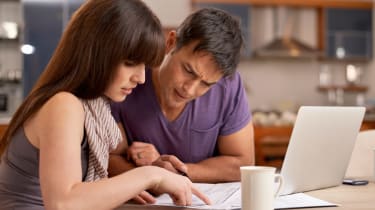 Buying a car on finance
UK drivers may be stuck at home, unable to head out, but that means now is the time to finally get on top of car finance, so you know exactly which option is right for you, so you're ready for the end of lockdown.
Carbuyer
If you're buying a car or thinking about buying a car, Carbuyer is here to help. Get all the latest information and verdicts on every new car on sale together with tools to help you choose and advice on securing a great deal. Visit the homepage for more and click the links below for some of CB's latest and greatest content. 
How to get more from Carbuyer…
Print magazine
Digital edition
Email newsletter
YouTube
Twitter
Facebook
Instagram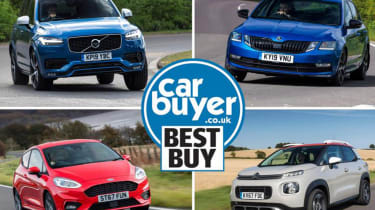 Carbuyer Best Buys
Knowing the best cars of each type currently on sale is hugely valuable to any car buyer and that's exactly what you can find out here…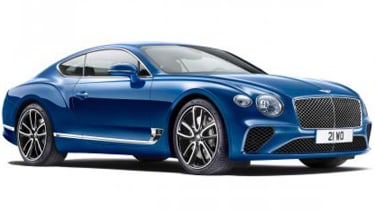 Bentley Continental GT review
The gorgeous new Bentley Continental GT coupe gets the full in-depth Carbuyer treatment complete with video review.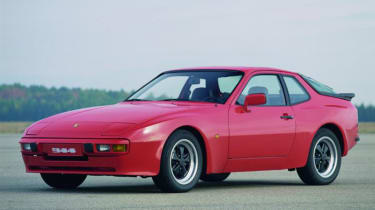 The best classic cars to buy
If the new car crop seems a bit clinical for your liking, maybe a characterful classic is the way to go. The Carbuyer team pick their favourite affordable oldies here…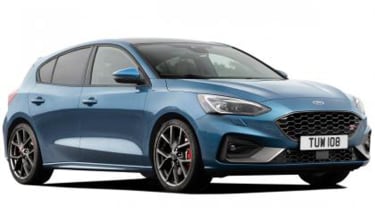 Ford Focus ST review
There's something about fast Fords and the latest Focus ST is certainly in the same vein as classic models of the past. Find out more in this in-depth review with video…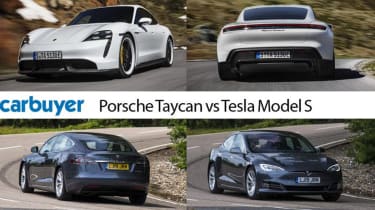 Porsche Taycan vs Tesla Model S: specs comparison
Porsche has finally arrived on the electric car scene. Here the numbers are crunched to see how the Taycan stacks up against the Model S from Tesla…
Car Throttle
The world's largest social-focused car publication has numerous ways to keep you entertained. Join our 2.76 million YouTube subscribers, follow us on Instagram, or check out some of our recent web content below…
How to get more from Car Throttle…
YouTube
Twitter
Facebook
Instagram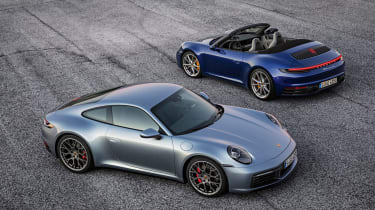 An Idiot's Guide To Understanding The Complicated Porsche 911 Range
With myriad derivates, multiple special editions and eight different generations, making sense of the Porsche 911 isn't easy. Read our handy guide, and all will be clear…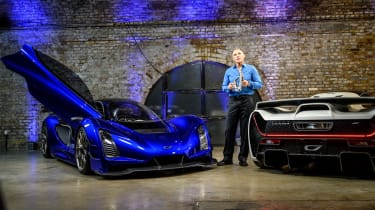 Is Czinger Any Different To The Start-Up Supercar Chancers?
Start-up hypercar companies come and go all the time, so is Czinger any different? We spoke to the Californian firm's CTO and CCO – both former Koenigsegg employees – to find out…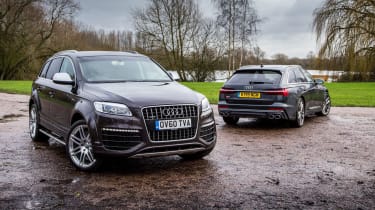 What It's Like Driving The 1000Nm Audi Q7 V12 TDI
Diesel may have fallen out of fashion, but a decade ago Audi ploughed a whole load of R&D into making the world's first – and so far only – derv V12. But what's it actually like to drive?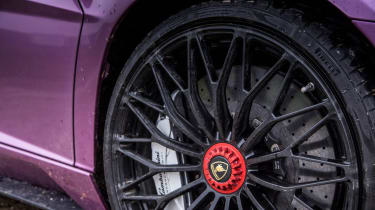 How Do Adaptive Suspension Systems Work?
When you change driving modes on a car with adaptive suspension, what's happening under the skin? There are several answers to this, as explained here…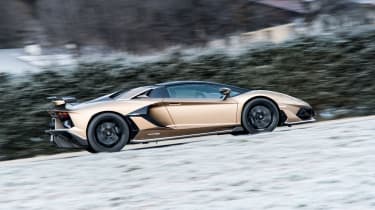 Lamborghini Aventador SVJ Vs Winter
We took the angriest version of the Aventador up a mountain in the middle of winter and lived to tell the tale…
DrivingElectric 
Your ultimate guide to buying and owning an electric or hybrid car. You can buy the latest copy of the quarterly magazine online, or click the links below to get the best DrivingElectric web content for free!
How to get more from DrivingElectric …
Print magazine
Digital edition
YouTube
Twitter
Facebook
Instagram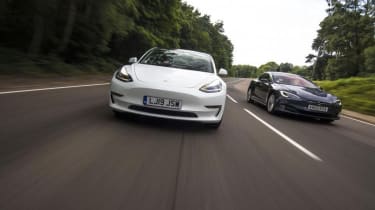 New Tesla Model 3 vs used Tesla Model S
The latest Tesla Model 3 is one of the most complete electric cars on the market – but is a second-hand Model S a better buy? We reveal all.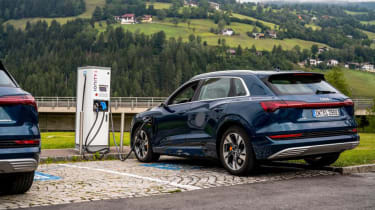 Audi e-tron: 10 countries / 24 hours
Is range anxiety a thing of the past? We put it to the test with an electric car ultra-marathon: 10 countries in 24 hours.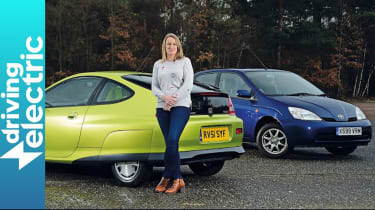 Toyota Prius vs Honda Insight: Classic hybrids head-to-head
These two cars started the hybrid revolution. We look back at how they reshaped the automotive landscape forever.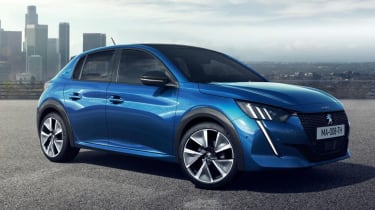 New electric cars 2020
This year is set to be a momentous one for new electric cars. Here, we round up the most exciting models due in showrooms in 2020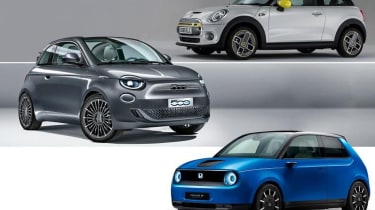 Honda e vs MINI Electric vs Fiat 500e: in numbers
Three of the coolest electric cars go head-to-head; which is the most convincing?
evo
The evo team convert the thrill of driving into word and picture form for your pleasure on a daily basis. You can subscribe to the print magazine here or click the links below for a flavour of evo's brilliant performance car content… 
How to get more from evo…
Print magazine
Digital edition
YouTube
Twitter
Facebook
Instagram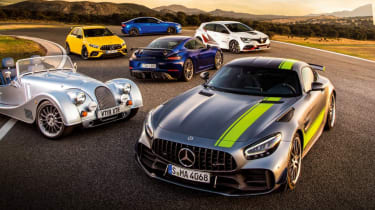 evo Car of the Year 2019
The seminal eCoty Performance car test was back to its best for the 2019 installment with the year's 6 best performance cars heading to southern Spain to settle it once and for all…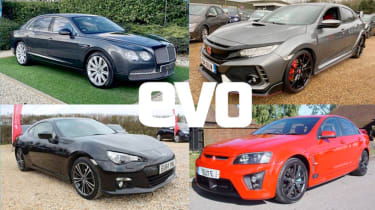 Used car deals of the week
With opportunities for actually driving cars severely restricted, there's lots of time left for looking at cars and dreaming about owning them. The used car deals of the week page is evo's weekly trawl through the classifieds and it always turns up some impressive specimens…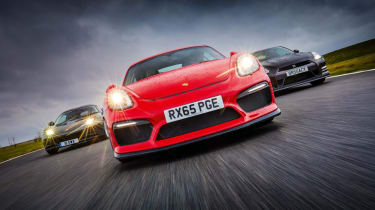 Porsche Cayman GT4 vs Lotus Evora vs Nissan GT-R
The new cayman GT4 is here but the last version is still an incredibly involving car to drive. evo put it up against two other previous eCoty heroes in a group test to remember…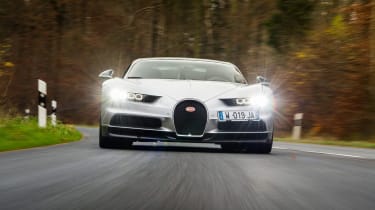 The greatest ever hypercars
Building a hypercar to impress on a motor show stand is one thing but creating something that can live with the most extreme performance cars ever created on the road and track is another. These are the very best of the best…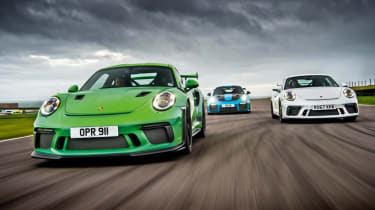 Porsche 911 GT3 vs GT3 RS vs GT2 RS: track test
Having to choose between Porsche's most hardcore track-focused 911s is a nice problem to have.
Now visit the Auto Express, evo, Car Throttle, Carbuyer, DrivingElectric or Buyacar homepage for more great car features…
Source: Read Full Article