Dash cam portal saves 170,000 hours of police time in two years
Nextbase's National Dash Cam Safety Portal is used by 33 police forces and has recorded more than 20,000 uploads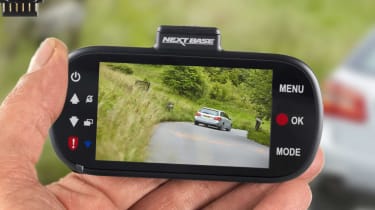 A dash cam portal where drivers can upload clips of dangerous driving has saved 170,000 hours of police time since its inception in 2018.
The National Dash Cam Safety Portal – run by dash cam manufacturer Nextbase in partnership with security software specialist Egress – was launched in 2018 and has been adopted by 33 of the UK's 45 police forces. In that time, it has recorded 21,324 uploads and counting.
Dash cam footage is being used to convict dangerous drivers, are you tempted to start recording your journeys? >> https://aex.ae/2LU1rjk
Credit: Nextbase
There have been 3,805 uploads to the portal in the last 90 days alone – this is 78 per cent higher than the average rate, despite Covid-19 restrictions. The system saves police an average of eight hours per case and has now saved the equivalent of 19.5 years of police time.
Motorists who use the portal assist the police in identifying, warning and prosecuting dangerous drivers, with 52 per cent of cases being taken further and just one-in-five resulting in no further action.
Richard Browning, director of Nextbase, said: "Just because there are less vehicles on the road, doesn't necessarily make driving safer. In fact, less busy roads can encourage motorists to bend the rules or lose some concentration.
"However, the portal was created to make our roads safer and it is encouraging to see that people have still been reporting issues where reckless motorists have thought that they can take advantage of the clear pathways – potentially endangering others. We have watched this platform grow from both a public and police perspective and are hugely encouraged by its continued appeal."
Want to turn your smartphone into a dash cam? These are the best apps for the job
…
Source: Read Full Article