Feds Update Safety Standard in Wake of Cars.com Investigation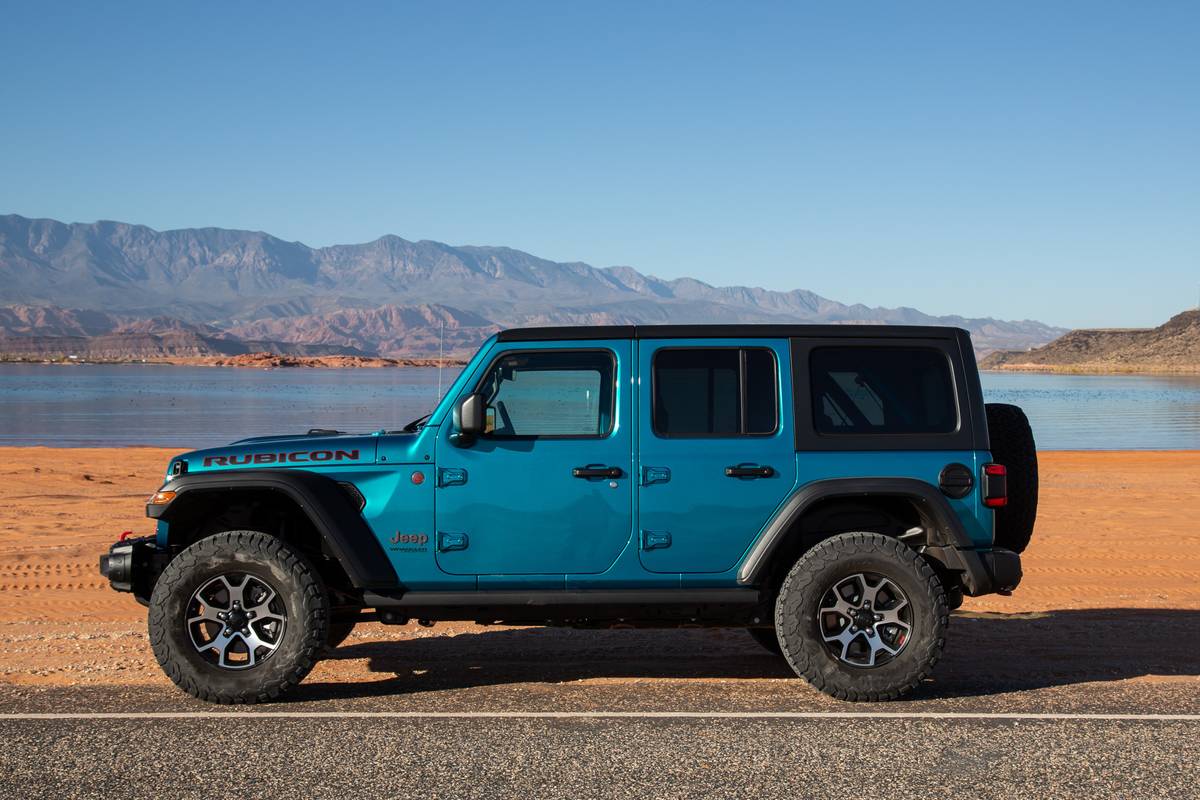 Four and a half months after a Cars.com investigation uncovered inconsistencies in the wording of a federal safety standard, the National Highway Traffic Safety Administration has moved to address it. The standard stipulates provisions to reduce the likelihood of occupant ejection in a crash. 
Related: Side Curtain Airbags Help Save Lives, So Why Don't Jeep Wranglers Have Them?
Automakers have universally met Federal Motor Vehicle Safety Standard No. 226's requirements with side curtain airbags, but a subset of vehicles are excluded from needing to comply at all. Among them, at least in NHTSA's final rule for the standard, are cars with no doors or doors designed for easy removal, such as Jeep's Wrangler SUV and related Gladiator pickup truck.
The problem? The published law for FMVSS 226 doesn't actually contain such wording. Exempted vehicles in the standard include convertibles and heavy-duty models, as well as certain taxis and law-enforcement vehicles — but not cars with removable or missing doors.
At the time of our investigation, published Aug. 14, 2020, the exemption for such cars seemed common knowledge. NHTSA told us that Jeep parent company Fiat Chrysler Automobiles had "reported that the 2018 to 2021 Jeep Wrangler is 'exempt' " from FMVSS 226, and that the standard indeed "excludes vehicles that have no doors or doors that are designed to be easily attached or removed so that the vehicle can be operated without doors."
Asked why the published form of FMVSS No. 226 didn't say that, the agency said the standard's "meaning is clear" but it was "considering whether measures to address any inadvertent confusion are necessary and appropriate."
It appears that's finally happened.
In a technical correction issued Dec. 29, 2020, NHTSA said it had "made its intent to exclude the vehicles in the final rule clear" on FMVSS 226 with the exemption included in a related body of text called the preamble.
"However, notwithstanding the agency's clear intent expressed by that preamble text, NHTSA inadvertently did not include this exclusion in the final rule's regulatory text, so it is not reflected in FMVSS No. 226 as set forth" in the code of federal regulations, NHTSA continued. The agency added that the "practical effect of this error is likely inconsequential, because since the effective date of FMVSS No. 226, NHTSA has applied the standard as excluding such vehicles from FMVSS No. 226. Regardless, even if the practical effect of the error is inconsequential, NHTSA would like to correct this drafting error by adding the exclusion" to the published law.
FMVSS 226 was not the only law updated in the memo: The agency also issued updates to a side-impact standard, FMVSS 214, to revise language around crush resistance. Asked for further comment on its correction, representatives at NHTSA's Office of Crashworthiness Standards did not respond.
More From Cars.com:
Jeep Wrangler Flips in Crash Tests, Overturning Otherwise Solid Safety Scores
Jeep Wrangler: Which Should You Buy, 2020 or 2021?
2021 Jeep Wrangler Rubicon 392: Jeep's Really Building Another V-8 Wrangler
9 Ways the New 2021 Ford Bronco Is Not a Jeep Wrangler
2020 Jeep Wrangler EcoDiesel Is Officially the Most Fuel-Efficient Wrangler
In its investigation, Cars.com found that the Wrangler and Gladiator were the only SUV and pickup truck on the U.S. market for 2020 to lack side curtains, a feature associated with reduced crash fatalities. Both have side-impact torso airbags that extend to protect occupants' heads.
In response to Cars.com's August investigation, FCA issued a statement that the Wrangler and Gladiator "meet or exceed all federal safety standards and continue to win acclaim from news organizations and consumer groups. Among these are awards for highest customer loyalty, a clear indication that these vehicles also meet or exceed customer expectations."
Related Video:
Cars.com's Editorial department is your source for automotive news and reviews. In line with Cars.com's long-standing ethics policy, editors and reviewers don't accept gifts or free trips from automakers. The Editorial department is independent of Cars.com's advertising, sales and sponsored content departments.
Source: Read Full Article