Forza Designer Shows Off Unused Cars: Porsche 917 LH, Aston Martin Vanquish Zagato and More
A designer from Turn 10 has revealed a variety of cars from Forza Motorsport 7. The catch? We've never seen them in the game, nor Forza Horizon 4, at least not yet.
Josh Andersen is a senior environment artist with Turn 10. He's worked on the team for a little over a year, focusing on the car art assets and, in his own words, "part of a team responsible for bringing them up to the last 10%." That's according to a recent post of his on Art Station, a sort of online portfolio site for gaming and entertainment professionals.
That's where Andersen shared some of his work. That's not too surprising on its own, but it's the contents of his post that raises a few eyebrows. Some of the cars are very familiar: the McLaren Senna is the FH4 cover star, and the Mercedes SSK showed up in the game as DLC.
Scroll through the full library of screenshots and a few unexpected guests appear, however. Up first is the Nissan Pick-up that Giniel de Villiers raced in the early '00s, with Francois Jordaan as co-driver. Perhaps more famously, one Colin McRae also drove the big truck a few years later in 2005.
A few images later we come across the Aston Martin Vanquish Zagato, one of the more recent models from the long-standing partnership between the British marque and the Italian coachbuilder. Aston produced only 99 examples of the 2017 coupe, making it quite the rarity. It looks slightly unfinished, at least judging by the grille's top edge.
Rarer still is the final new-to-franchise car, the Porsche 917 LH. The "hippie" livery of chassis #043 is unmistakable. It's a slightly different car to the 917 already available in the Forza series: that'd be the Pink Pig.
Curiously, all of Andersen's images show the cars within Forza Motorsport 7. Most of them have only been available to players in Playground Games' Horizon 4, which seems to suggest they're at least tested within the track-based title's environments first.
With Turn 10 announcing August's FM7 update will be the game's last, we wouldn't hold our breaths for any of these new cars showing up there. Maybe the 917 could arrive, as it's a race car, and offers a sort of symmetrical book-end to the game that featured a Porsche on its cover.
FH4 is a different story however, with both the Zagato and Nissan fitting right in. With Series 11 only about half-way complete, we'll have to wait and see. Until then, check out the full gallery of Andersen's work below.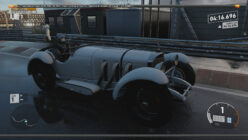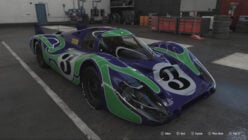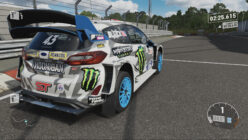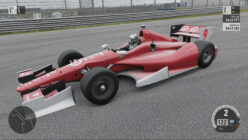 Thanks to Apple Slipper for the tip!
Source: Read Full Article