How Do I Sell an Older Car?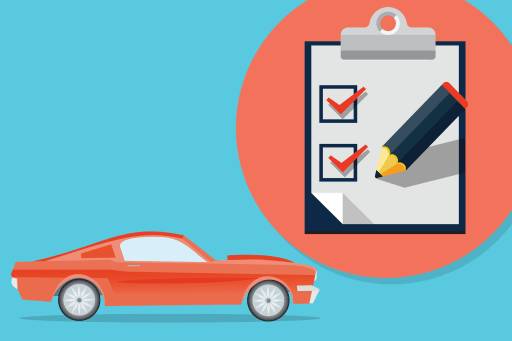 If you decide to get rid of that 13-year-old sedan with 180,000 miles on the odometer taking up space in your driveway, you might be thinking, "No one will want to buy this beater." Think again: There are plenty of buyers looking for a car in decent running condition that costs less than $5,000. Even during the pandemic, when many have lost their jobs or are barely able to make ends meet, people still need cars. For some, a much-traveled car with a $3,000 price tag may be all they can afford.
Related: How Do I Trade In a Car That Has Negative Equity?
Here are some guidelines for selling an older, high-mileage vehicle. 
First, set a realistic price range. The Cars.com used-car value estimator will provide a range of what dealers are likely to offer you (the wholesale or trade-in price, not the retail price). You also can browse used-car listings for your vehicle or similar ones to see what others are asking.
Next, decide if you want to try to sell it yourself or get it done ASAP by selling to a dealer. Get offers from at least two dealers to help you decide whether to pursue a private sale or take the money and run. 
Sell It to a Dealer or Sell It Yourself?
Though dealers are the most convenient option, they are generally the least lucrative for the seller. New-car dealers will see older, high-mileage cars as good candidates to resell at a wholesale auction. Because there are costs involved in acquiring a vehicle and then selling it at an auction, dealers will offer you less than what they expect to sell it for. (After all, they're in business to make money.)
The Carmax used-car chain is another option. Carmax will offer you a price that is good for seven days, giving you time to mull it over. As with other dealers, though, Carmax buys used cars to make money, not as a public service, so prices will probably be at the low end of wholesale.
You'll probably get more if you choose to sell it yourself, but you'll also have to work harder. Maybe you get lucky and quickly find a buyer, but you also could spend weeks answering inquiries that wind up as dead ends; arranging meetings with people who don't show up; or fielding only unrealistically low offers.
Get It Ready
Before listing the vehicle online, clean it inside and out, take photos — lots of photos — and prepare a good description of the vehicle and its features, just as used-car dealers do. Shoppers are more likely to ignore online ads that have only two photos and a bare-bones description than a listing with several photos and lots of information.
Next, decide what needs to be repaired. Every older used car has things that need repair or replacing, but don't go overboard. This is a judgment call because spending $2,000 on mechanical repairs for a vehicle that might sell for $3,000 isn't cost-effective. 
Assuming the car is in sound running condition, focus on the basics — headlights, brakelights, turn signals, the horn and other basic safety features should be working, for example. Most shoppers won't expect a 12-year-old car to be in perfect condition, but they won't want a car that is likely to be pulled over by police for safety violations or flunk a state vehicle inspection, either. 
If you're selling to a dealer, minor repairs or cosmetic touch-ups probably won't make a difference. They're pros at buying and selling used cars, and they aren't buying yours for their personal use. It's just a business transaction based on the vehicle's age, miles, condition and value in the marketplace.
More From Cars.com:
Used-Car-Buyer's Checklist
What's the Best Time of Year to Buy a Car?
Should I Buy a New or Used Car?
Should You Buy or Lease Your Next New Car?
More Car Buying Advice
Negotiating
Be honest. Even when you sell a car "as is," lying about the accident history or mechanical flaws is unethical, and a well-informed prospective buyer might catch you in a lie. Even if you get away with it, think about how you would feel if you were the victim of something like that.
Be flexible on price, too. You may view your older car as a treasured family heirloom, but others will see it merely as a used car that has flaws. Just as you're trying to get top dollar for it, they're trying to save money by negotiating a lower price.
This is where researching prices online and getting offers from dealers helps set realistic expectations. If you hoped to sell your car for at least $4,000 but $3,500 is the best you can get, you've discovered what your vehicle is worth. The value of anything comes down to what someone else is willing to pay for it.
Related video: 
Cars.com's Editorial department is your source for automotive news and reviews. In line with Cars.com's long-standing ethics policy, editors and reviewers don't accept gifts or free trips from automakers. The Editorial department is independent of Cars.com's advertising, sales and sponsored content departments.
Source: Read Full Article