Jaguar Salutes One of Its Best Designs Ever with Final 300 XJ Sedans
Here we are, a decade after the Jaguar XJ debuted, and there is still no other large luxury sedan quite like it. Sure, it's smaller inside and less automated than some competitors, yet when an XJ saunters by on the street, we covet this Jag just as longingly as we did during the depths of the 2009 recession. Very few modern cars look this fresh after three presidential elections.
But as you've no doubt heard, in the most radical switch since the XJ went all-aluminum in 2004, Jaguar will launch an all-electric XJ next year. So the current model is bowing out, gracefully, with the final 300 units coming exclusively to the U.S. as the XJ Collection. All of them will be XJL Supercharged models—the long-wheelbase cars heavily loaded with options and a 470-hp 5.0-liter V-8.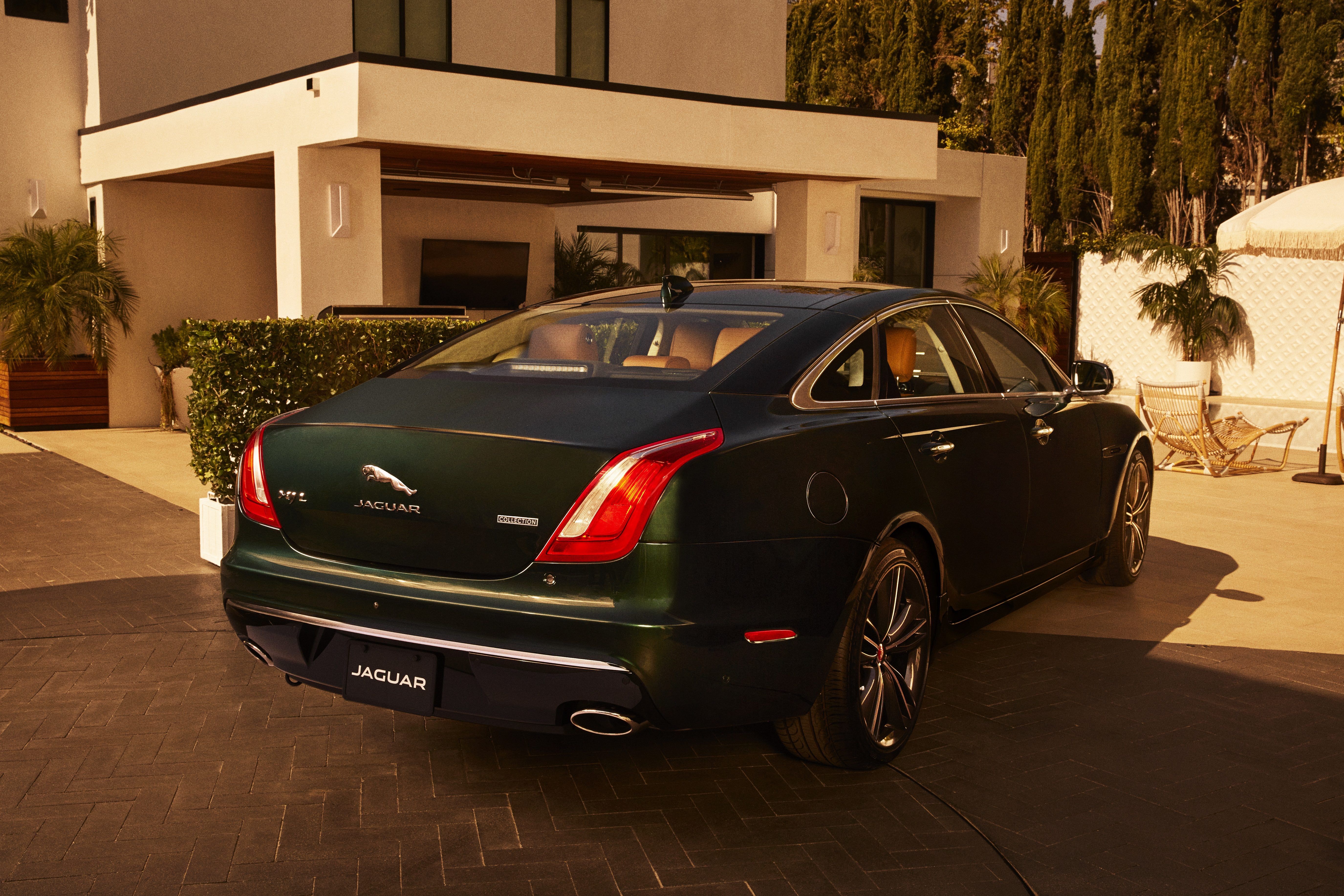 There are badges on the trunk, doorsills, and dash, 20-inch wheels from the short-wheelbase XJ, a choice of three exterior colors (white, black, or British Racing Green), and three interior colors (black, gray and dark gray, or tan and black). Only one wood, a gloss oak, adorns the interior, with a laser-etched inlay on the doors. There are no option packages aside from a heated windshield.
As a thank-you to Jaguar loyalists, the XJ Collection will be priced at 12 grand less than an XJL Supercharged—and it's spec'd exactly the same way. For its $86,025 asking price, you can't get into a six-cylinder S-class. The Jaguar has a limited-slip rear differential and remains one of the lightest vehicles in the segment, which we've felt every time testing one of these big Jags. Sharp handling is a long-lost trait among large sedans. How times have changed.
The XJ will carry on after 51 years in production, possibly in such a different form that we may never recognize where it came from. But as long as that car looks as good as this one does after 10 years, that's fine by us.
From: Car and Driver
Source: Read Full Article