Motorists plan nearly 17m leisure trips for busiest May Day bank holiday since 2016
Roads to and from holiday hotspots will clog up between Friday 29 April and Monday 2 May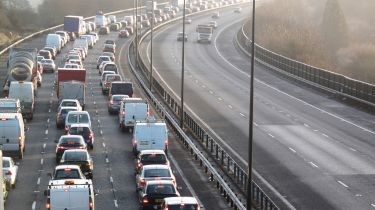 British motorists are planning 16.8million leisure trips by car over the May Day bank holiday weekend this year, meaning it's set to be the busiest since 2016.
RAC data suggests Monday will be the busiest day of the bank holiday, with 3.3million journeys planned, followed by Saturday (3million trips) and then Sunday (2.6million trips). A further 5.6million journeys are to be undertaken at some point between Friday and Monday, although 2.3million of these will only be taken if the weather is good.
UK petrol and diesel prices: Soaring pump prices add to inflation woes
The ongoing high prices of petrol and diesel are still having an impact, however, with 14 per cent of drivers actively not planning a getaway by car for this precise reason. This is more than twice the proportion of drivers who chose not to drive over the Easter bank holiday for the same reason (six per cent) and could be indicative of recent cost-of-living increases being felt more strongly.
As with the last bank holiday, the RAC is advising drivers to check their cars are in roadworthy condition before setting off on long trips. Oil and coolant levels should be looked at, as well as tyre condition and pressures.
RAC traffic spokesperson Rod Dennis said: "Easter might only have been a couple of weeks ago, but it looks as though plenty of drivers are still looking to make the most of this May Day bank holiday. We expect routes to classic tourist hotspots – especially the coasts – to clog up on Friday afternoon and through Saturday morning, although according to our research Monday could turn out to be the busiest day of the long weekend.
"Preparation is paramount, though, to avoid an inconvenient breakdown at the side of the road – it's a fact that the majority of the jobs our patrols will attend this weekend will be avoidable if drivers spend just a little time checking their vehicles are road-ready."
Click here for our list of the most economical family cars on sale…
Source: Read Full Article