Speeding is less socially acceptable than five years ago
Only a minority of drivers believe going 80mph on the motorway is acceptable now, when the majority supported it in 2016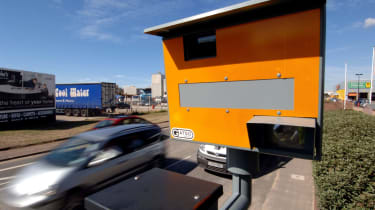 Speeding is deemed less socially acceptable today than it was five years ago, marking a positive change in drivers' attitudes.
The latest annual Safety Culture Report from IAM Roadsmart (formerly the Institute of Advanced Motorists) surveyed 2,000 UK drivers and found that only 43 per cent believe it's acceptable to drive at 80mph on the motorway. This is down from 55 per cent believing it was okay in 2016.
Speeding fines: top tips on UK speeding tickets and how to appeal them
In addition, just 23 per cent of respondents thought it was tolerable to drive faster than 80mph on the motorway, whereas 28 per cent accepted this behaviour five years ago.
The vast majority of drivers believe it is unacceptable to speed in towns – a fact that has reassuringly remained unchanged over the last five years. Worryingly, though, one in five still thinks it's alright to drive 5mph over the speed limit in a residential area, while one in 10 thinks it's okay to do so in a school zone.
Decrease in road deaths
The survey results come after the latest figures from the Department for Transport (DfT) revealed a significant decrease in UK road deaths due to less journeys being taken as a result of Covid-19 restrictions.
Provisional DfT casualty figures estimate (at a "statistically significant" 95 per cent confidence level) that there were 1,580 road deaths in the year ending June 2020 – a year-on-year decline of 14 per cent. Casualties of all severities, meanwhile, were down 16 per cent in the same period.
Neil Greig, director of policy and research at IAM Roadsmart, said: "While there are signs of improvement, the results of this survey are still deeply concerning and there is clearly much more work to do on education and training.
"Speeding consistently causes more than 4,400 casualties on UK roads each year, which is an average of 12 people a day killed or injured on UK roads."
Click here for more information on the UK's speeding camera network…
Source: Read Full Article