You Can Now Drive Gran Turismo's Apricot Hill and Midfield Raceway in Assetto Corsa
Fans of classic, and long-absent Gran Turismo tracks can rejoice, as it's now possible to race on them again. There's one slight catch though: it's not in Gran Turismo, or even on a PlayStation console.
If you happen to have a copy of Assetto Corsa for your PC, you can revisit the ghost of Gran Turismo past, and race around Midfield Raceway and Apricot Hill. Both are fictional circuits present from the very first Gran Turismo back in 1997, forming a part of every main Gran Turismo game except Gran Turismo 5 and current title Gran Turismo Sport.
This unusual state of affairs with one developer's fictional tracks appearing in a different developer's game isn't a bad sign for players awaiting Gran Turismo 7. It's not actually an official track update; it's all down to the magic of "mods".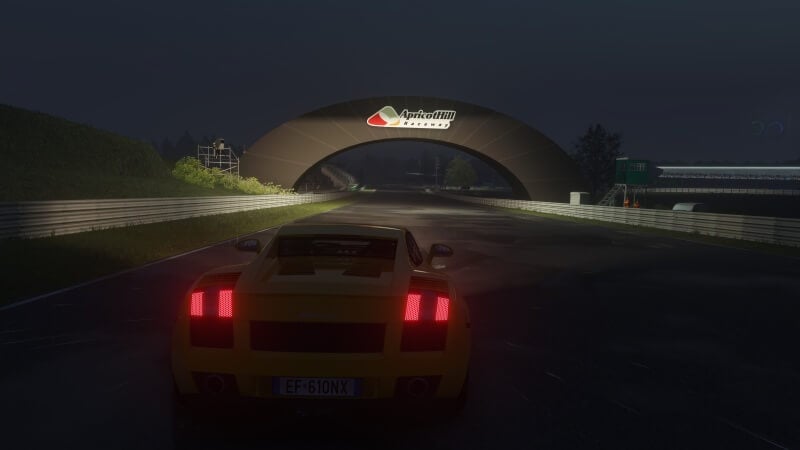 Modding is a huge thing in PC games (and some console titles too, where possible). In essence players can make changes to the game to make it better suit their own preferences. Commonly this takes the form of creating new assets — such as, for racing games, cars and circuits — and inserting them into the game to experience things not available in the core game.
That's definitely no small challenge, as modders have to make sure their wares act and look just like they belong in the game in the first place. Still, there's a thriving community of modding around Assetto Corsa, and you can find it right here on GTPlanet.
The Apricot Hill/Midfield Raceway mod comes courtesy of a GTPlanet member called pk3r72owns, who created his own course maps and mesh for the two classic Gran Turismo circuits. In fact not only did he create the two courses separately, he also made a layout which merges the two — something never seen in a Gran Turismo game:
https://youtube.com/watch?v=wII8P_Apmx4%3Ffeature%3Doembed
If that weren't quite enough, there's also a shortcut version of Apricot Hill, which adds a tight hairpin for the first turn and feeds players back into the main circuit after the sharp middle hairpin. You can drive all four courses in the reverse direction too — and they all have time and weather!
All you need to race these tracks is a copy of Assetto Corsa for your PC and the free download. If there's any other car or track content you'd like to add to your game, you can probably find it — or request it — in our dedicated AC mods thread.
Source: Read Full Article