1979 AMC Spirit Is Junkyard Treasure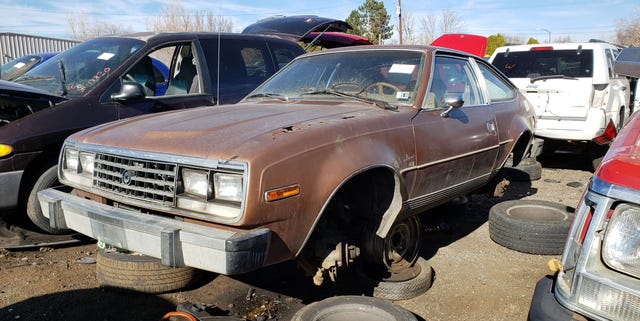 The American Motors Corporation was on the ropes, financially speaking, in the late 1970s. Renault showed up with much-needed cash in 1979, but the modern AMC-Renault machinery produced by the merger was still a few years in the future. What AMC did have that year was an all-new compact to replace the Gremlin: the Spirit. Here's one of those first-year Spirits, found in a Denver boneyard with just about every available option.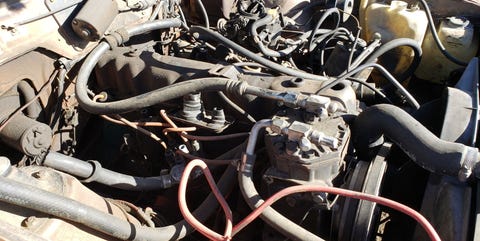 See that big air-conditioning compressor? A/C was a $731 option on this car, which comes to around $2,790 in inflation-adjusted 2021 bones, or clams. This engine is the 258-cubic-inch (4.2-liter) AMC straight-six, second from the top of the '79 Spirit engine-choice pyramid and rated at 110 horsepower. That was a $130 option ($495 today); the 304-cubic-inch (5.0-liter) V8 made 125 hp and cost $250 ($953 today).
Naturally, the transmission is the $296 Torque-Command 3-speed automatic, so the price tag for this car ballooned well past the $3,999 MSRP ($15,250 today) by the time the original purchaser signed on the line which is dotted. It appears that the buyer got smart and chose an aftermarket 8-track player from Montgomery Ward, rather than the $236 ($900 today) factory AM/FM radio with no tape player.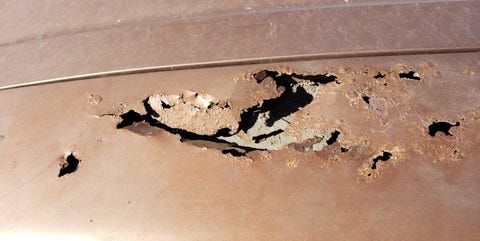 The quarter-panels and wheelwells look solid, but some of the upper body surfaces show rust-through from where the Colorado sun burned off the paint and winter snow ate through the metal. I suspect that this car sat oudoors for quite a few years before coming here.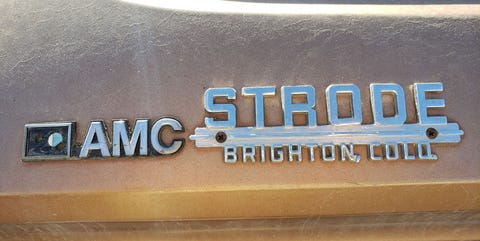 In 1981, an all-wheel-drive version of the Spirit got Eagle badging, and I see these cars now and then in Denver-area yards.



Source: Read Full Article