Early Series I Land Rover Heads to Auction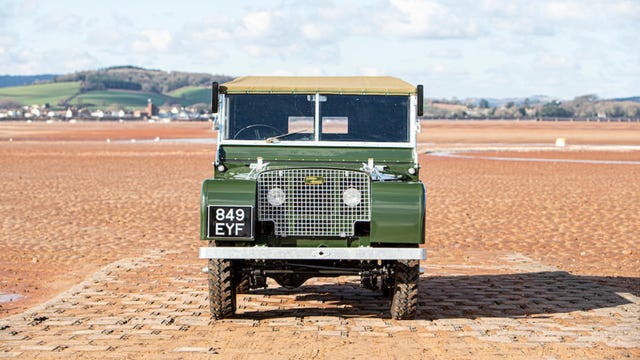 Head to any British car show and you're bound to spy a Series Land Rover. Spotting a very early Series I model, however, is a tall order. The earliest examples have long interested collectors and restorers even before the Land Rover Defender Industrial Complex gripped the U.S., but surviving examples are not all that plentiful, and a lot of the machines that had survived from the late 1940s and early 1950s have already been restored or carefully preserved, with an eye for originality.
In a few weeks a Land Rover Series I from 1950 will roll across the auction block when Bonhams offers this sympathetically restored 4×4 at its MPH March Auction.
The Series I was produced from 1948 through 1958, featuring many lessons learned from the American wartime Jeep. Powered by 1,595cc inline-four from Rover's prewar period, the factory combined a steel frame with flat aluminum body panels on the outside, trying to keep costs and complexity to a minimum.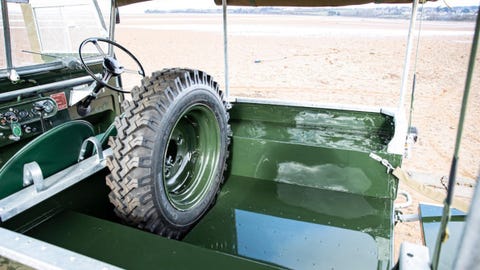 "In 1948, the Series I went into full production at Solihull," Land Rover said when recounting the history of the Series I. "Postwar Britain was struggling with a shortage of steel, though aluminum was in plentiful supply for the body shells and the country had vast manufacturing capacity. Inspiration came from Spencer and Maurice Wilks, two brothers who had helped return the Rover Company back into profitability during the 1930s. They had devised the Land Rover as a vehicle primarily for farming and agricultural use. They could not have predicted the global impact their vehicle would have."
The Series I that Bonhams will offer in a few weeks is a restored 1950 example on an original chassis, but features the later 2.0-liter rebuilt engine that didn't arrive until 1952, one said to be visually identical to the original 1.6-liter. A number of its systems have been swapped out or rebuilt, with the Series I featuring its original radiator, along with a new Cox and Turner water pump, and a reconditioned carburetor by the same company. The Land Rover also uses a rebuilt gearbox and rebuilt axles, including new new wheel bearings all around. The braking system now has a new master cylinder and brake lines, a new reservoir and shoes, among other items. New indicators have also been fitted, and work along with new Trafficators. The interior has also received new seats, and the canvas top is new as well.
"CKD also supplied new tailgate, wings and doors as used by JLR in the Land Rover Reborn Program," the auction house notes. "Original Seatbox with new floors. New old-stock (ex-MoD) door tops fitted with new canvas strip and flaps. All new door and window seals fitted."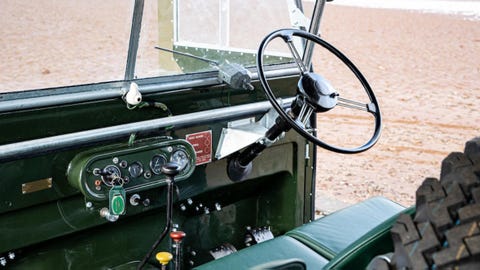 Bonhams estimates this Land Rover to bring between £29,000 and £32,000 on auction day, or $40,000 to $44,000.
The estimate seems relatively modest and is due perhaps to the fact that most early Land Rover collectors reside in the U.K., where owners prefer to actually use their machines off-road. The Series I, whether upgraded or not, is certainly a desirable classic these days, but its age makes it less than ideal for any serious off-roading. There's also the question of its restoration cost and the value of the Land Rover before the restoration began.
This is where we can get into a philosophical discussion about the usage of classic, restored 4x4s not especially valuable or entirely original, but perhaps still too tidy to be off-roaded with abandon.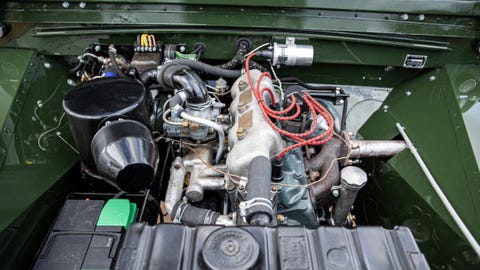 Exceptional original early Land Rovers are certainly collected at the moment and often get treated to careful, nut-and-bolt restoration, depending on the commissioning party. Most don't see much off-roading once complete, however, unless you count the drive across the concours lawn: Once an early Land Rover has tens of thousands of restoration dollars thrown at it, few owners will want to get them truly muddy.
This particular vehicle, while not completely original or of particularly high valuable, might yet be "too nice" to risk with abandon in some bog in the Midlands. You can spend more on a new 2021 Defender model pretty easily, and you probably won't feel guilty getting it dirty. With any restored 1950 model, some pangs of guilt could be in order.
How should the new owner treat it, carefully driving it to Land Rover events a few times a year, or feel free to give it a few dents and scrapes off-roading? Better, how would you?
Visit the auction website to view the full list of lots from the upcoming sale and a detailed auction schedule.
Source: Read Full Article