Street-Spotted: Mercedes-Benz 300CD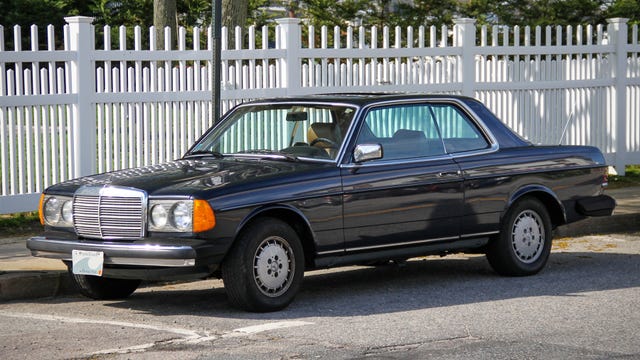 Not many European cars from the 1970s are still used in the U.S. as daily drivers—in all weather, that is. The Volvo 240 certainly counts itself among them, itself more of a facelift of the 140 from the 1960s and which didn't exit production until 1993. The Mercedes-Benz W123 is another, having arrived just in time for the heyday of diesel cars in the late 1970s.
We're accustomed to seeing the W123 in sedan and wagon form—often accompanied by the telltale rattle of a diesel engine—but the W123 range was more varied than that and included a sharp-looking coupe. The example seen here is a 300CD Turbodiesel, offered stateside starting in 1977 and lasting through the 1985 model year, shortly before the arrival of the next-gen W124 generation.
The W123 sits in a sort of in-between space: It's still common to spot very worn examples on the street, but increasingly they're popping up as subjects of pricey (but not too pricey) restorations. This has made the W123 the target of search-and-rescue missions, with the growing Industrial W123 Complex vacuuming up a big portion of unsalted cars everywhere west of the Rockies, from Seattle to LA. That's where the driest W123s have been hiding, often in plain sight, and it's still possible to score a tidy untouched example for not that much money. The best restored cars are now trading in the $40,000 range.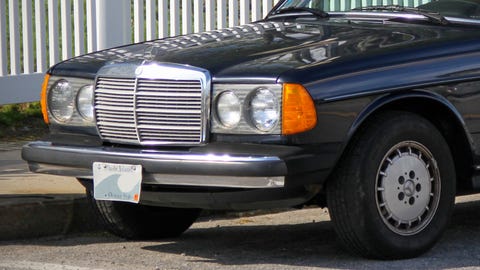 Plenty of W123s are out there that are running well thanks to regular maintenance—it's the bodies and interiors that haven't always fared as well.
Where will the W123 be in another 10 years? Will they be as easy to spot in 10 years as they are today, or are we living through the last few years of easy W123 availability?
The same applies to the Volvo 240. The final new examples were delivered in the early 1990s, meaning the last daily-driven 240s won't be readily found in "used car" condition for long. They're all now over 25 years of age, and while some are still with their first owners, they're starting to make the trek from all-weather daily drivers to something a little more enthusiast-kept.
By 2030, we'd expect that all W123s and Volvo 240s will be firmly in enthusiast hands, rather than street-parked in wintertime New England.
Will we still see W123s as daily drivers through the end of the decade, or will they all be in enthusiast hands sooner than that?
Source: Read Full Article