The 1973 Luxus Colonnade Coupe Is Buick\u2019s Steal of the Century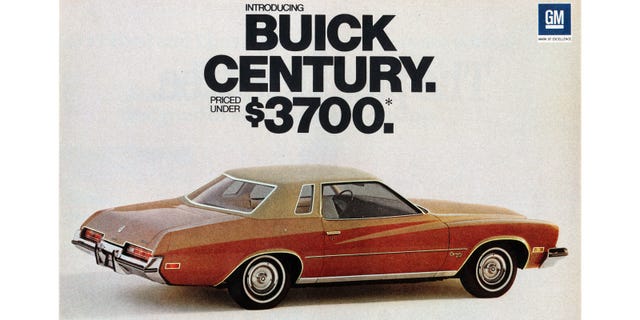 The Buick Division, being the closest connection between Opel in Europe and North American car shoppers, grabbed the Luxus trim-level designation from Opel and began applying it to various Buick models of the early 1970s. For the 1973 model year, Buick revived the Century name (last seen in 1958) and applied it to siblings of the Chevy Chevelle. Here's a magazine advertisement for the 1973 Century Luxus Colonnade Hardtop Coupe, touting luxuriant Luxus-ness at a low, low price.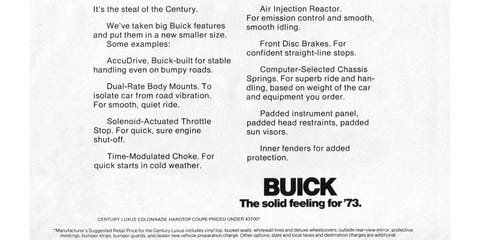 $3,700 in 1973 comes to around $22,625 today, which seems like a steal for such a substantial machine with a big 350-cubic-inch (5.7-liter) V8. However, at that price you got a three-on-the-tree column-shift manual transmission, no air conditioning, and no radio. You did get vinyl bucket seats and whitewall tires, though, plus a bunch of federally mandated safety and emissions hardware.



Source: Read Full Article