10 EVs and Their Gas-Burning Alternatives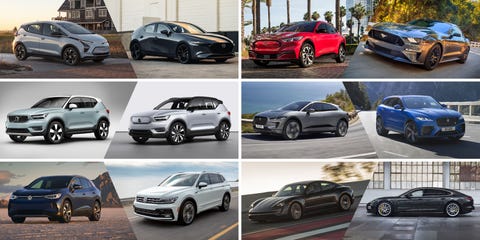 Life is about options. It's great to know that you can still buy gasoline-burning machines while having the choice of electric-powered alternatives. With both having a place, we decided it would be interesting to try to match them up, aligning an EV against its gasoline burning counterpart. (Yes, the Mustang is here)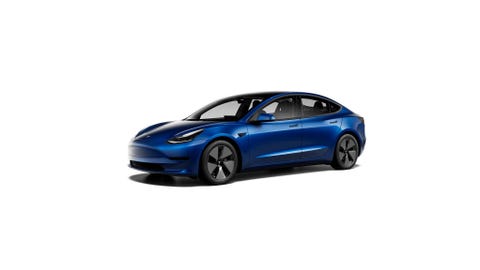 Any list of modern electric vehicles must include Tesla. The entry-level electric sedan was a breakthrough for young car company and helped catapult its sales. This entry-level Tesla sports a single motor for power in base trim and a reasonable $36,900 starting price.
Read our Tesla model 3 review here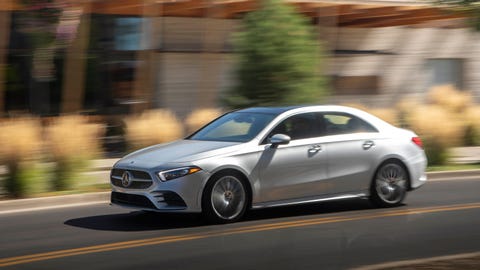 Prefer the confidence of a gasoline-burning engine in your entry-level luxury sedan? Check out the Mercedes-Benz A-Class. Like the Model 3, you can get the A-Class in a high-performance trim—with accompanying high sticker—but if you're just after an affordable way to get a Mercedes star on the nose, this can be had for around $35,000.
Rear our Mercedes-Benz A-Class review here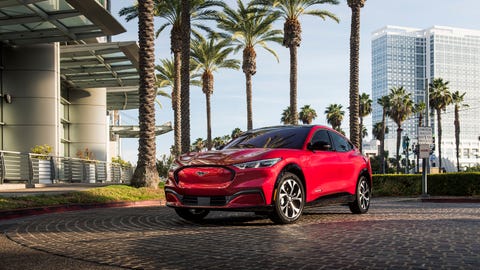 Surely you've heard by now, Ford has expanded its Mustang portfolio to include an interesting all-electric crossover. Powered in base form by one electric motor, the bargain-basement Mach-E sends 266 hp to the rear wheels. If you need more power, the GT trim line cranks the output up to 480 hp and 600 lb-ft of torque.
Read our Ford Mustang Mach-E review here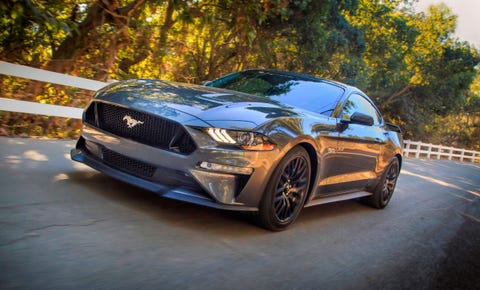 OK, while not a true alternative to the Mustang Mach-E, it is a literal gasoline-burning Mustang. Ford's legendary pony car might not be able to haul as much as its new crossover counterpart, but it is one of the most fun cars money can buy. Available with a turbocharged inline four-cylinder engine, a naturally aspirated, V8 or a supercharged V8 under the GT500 banner.
Read our Ford Mustang review here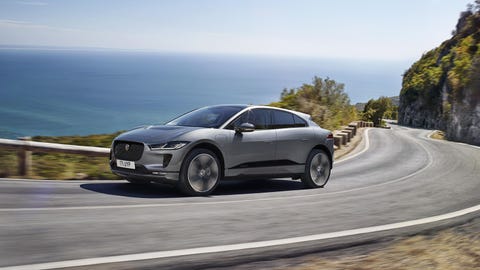 Jaguar's frustratingly named all-electric I-Pace crossover shouldn't be confused with its gasoline-burning E-Pace. Naming conventions aside, the all-electric Jag hits the right crossover notes without losing much in the transition to electric propulsion. Its 234 miles of battery range in base trim is plenty to get you through your commute.
Read our Jaguar I-Pace review here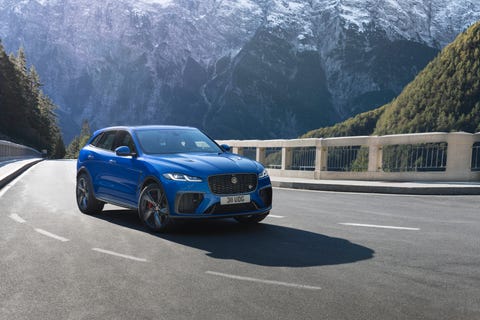 If you want a Jaguar crossover that's a similar size to the I-Pace but with the anxiety-reducing range of a gasoline-burning engine, check out the Jaguar F-Pace. The recently revised F-Pace ranges from a 247-hp I4 to a supercharged V8-powered SVR model, which means there are plenty of options in the Jaguar crossover lineup to fill your luxury needs.
Read our Jaguar F-Pace review here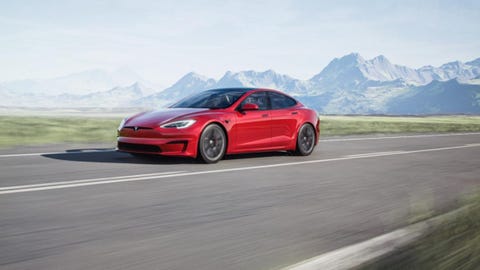 Tesla's flagship sedan paved the way for its supporting models, which means it's also one of the most talked about electric cars on the road today. The Tesla Model S will go down in history as one of the most significant cars of the 2010s.
Read our Tesla Model S review here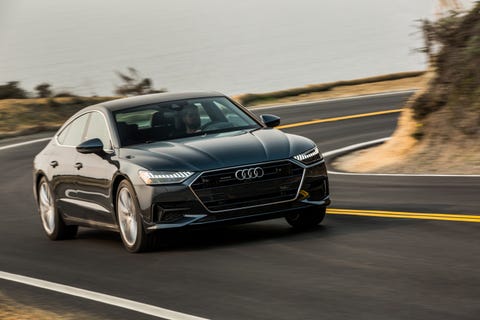 The Audi A7 hits most of the same points of Tesla's Model S—save, of course, for its gasoline options. From pricing to sizing, Audi's A7, S7, and RS7 are almost a full analog for the battery-powered Tesla.
Read our Audi A7 review here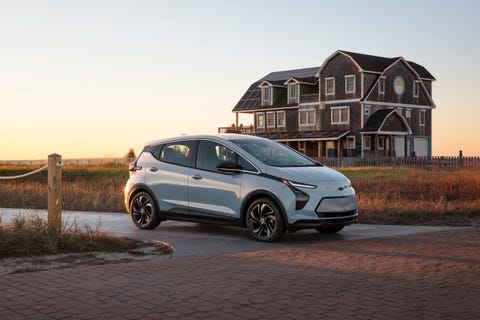 New for 2022, Chevrolet's Bolt is looking to take bigger role in Chevy's sales figures. The lower price and crossover spinoff should help move these battery-electric compacts. Chevrolet's Bolt uses a single motor for power, which throws 200 hp to the front tires.
Read our Chevrolet Bolt review here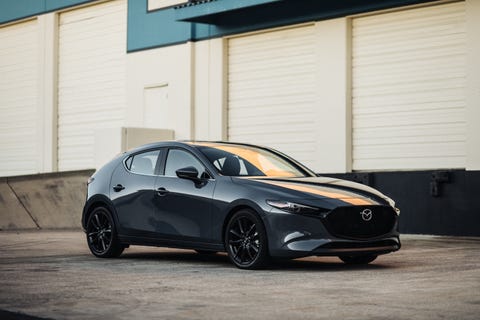 Mazda's beloved Mazda 3 is similar in price to the Chevy Bolt and one of the coolest almost-hot-hatches you can buy today. If you're on the fence about small cars and want something that's fuel efficient (29 mpg!), this is the answer. Oh yeah, it also looks phenomenal.
Read our Mazda 3 review here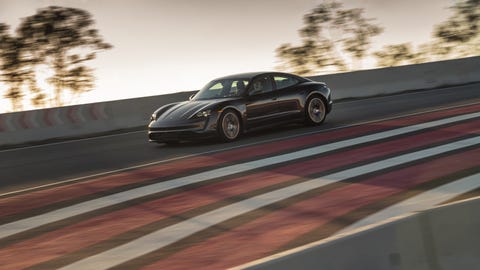 Porsche's Taycan is helping to make electrification a normal part of any car conversation. Of course, the Taycan is priced like you'd expect from a higher-end Porsche. That said, the entry-level rear-wheel drive models start below $100,000.
Read our Porsche Taycan review here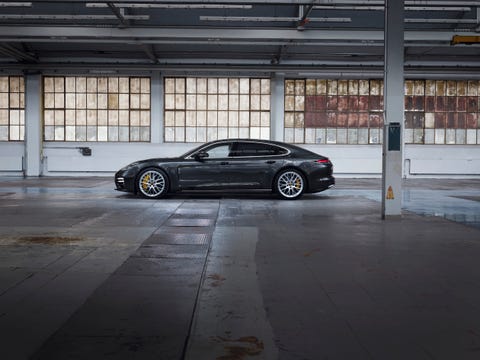 If you want a big, powerful Porsche sedan that doesn't move exclusively by electric motor, meet Porsche's Panamera. The Panamera is powered by a slew of available powertrains that range from a turbocharged 2.9-liter V6 to a 620 hp, electrically assisted 4.0-liter V8.
Read our Porsche Panamera review here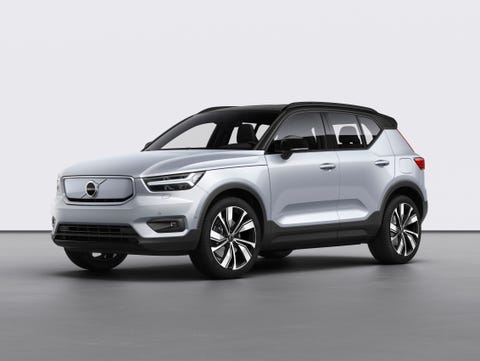 Volvo's Polestar spinoff might be tackling most of the electrification endeavors for the company, but that doesn't mean you won't see any all-electric Volvos. This battery-electric XC40 gives you the great styling of this compact crossover but without having to swing by the gas station.
Read more about the Volvo XC40 Recharge here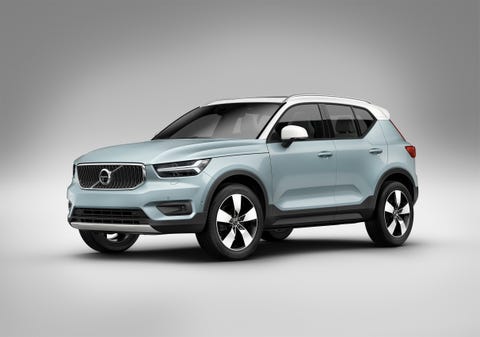 If you want an XC40, but aren't comfortable with electrification, Volvo has that answer for you, too. This regular Volvo XC40 is powered by a 2.0-liter turbocharged inline-four that makes 187 hp. That might not be as potent as some other cars on this list, but it should be more than enough to carry you wherever you want to go.
Read our Volvo XC40 review here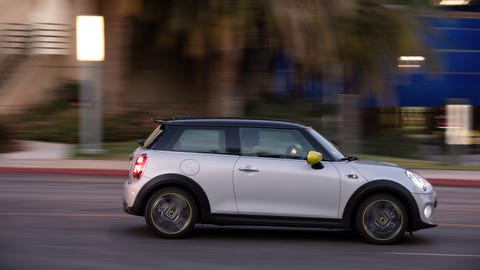 If you want something electric and sporty but doesn't cost more than your house, check out the Mini Cooper SE. This all-electric Mini gives you the driving engagement you expect from Mini. And even if the 110-mile range isn't great, it should be enough to give you a day's worth of city driving.
Read our Mini Cooper SE review here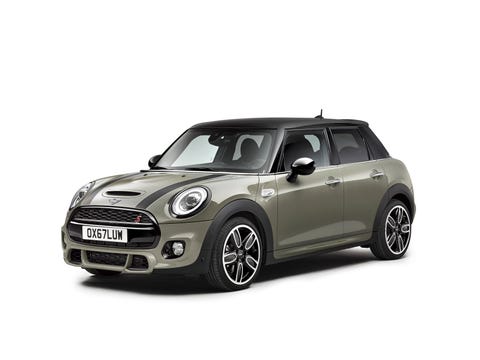 If you prefer the fun of a Mini in a gas-burner, Mini has a lot to offer. The entire lineup offers a nice balance of fun driving dynamics, sporty performance, and quirky styling.
Read our Mini Cooper review her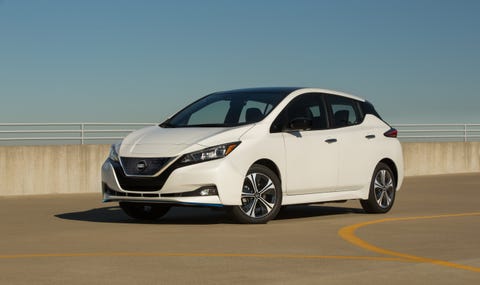 The Nissan Leaf made a statement by being an early entry into the EV battleground. This latest generation Leaf builds on what Nissan has learned with previous models. The base S trim level will carry you 150 miles on a single charge and can send 147 hp to the wheels.
Read our Nissan Leaf review here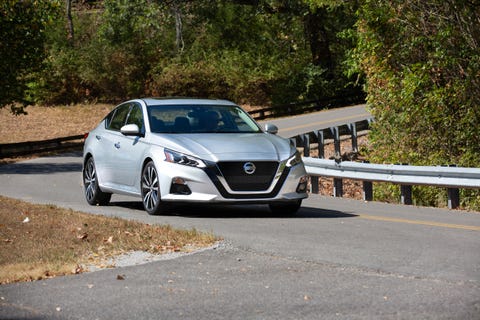 While the Nissan Sentra might be closer in size to its all-electric leaf, the Altima is closer to it in price. Nissan's Altima starts at $25,300, which gives you a solid gas-only alternative to the Leaf sitting across the showroom.
Read our Nissan Altima review here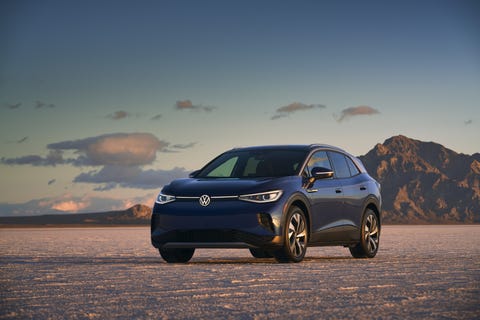 The long-awaited Volkswagen ID-series of electric cars is starting to trickle out of Wolfsburg. The Volkswagen ID.4 gives you 250 miles of range, crossover utility, and 201 hp for less than $40,000. That sounds like a winning combination for a lot of consumers.
Read more about the Volkswagen ID.4 here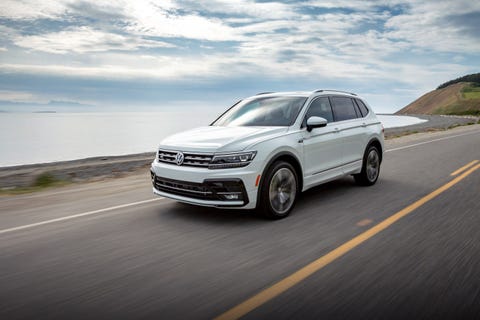 If you want a Volkswagen crossover but can't leave your internal combustion engine desires behind, the Tiguan is the closest analog to VW's ID.4. While it's similar in size to the ID. 4, it is substantially more affordable in base trim with its $26,440 starting price.
Read our Volkswagen Tiguan review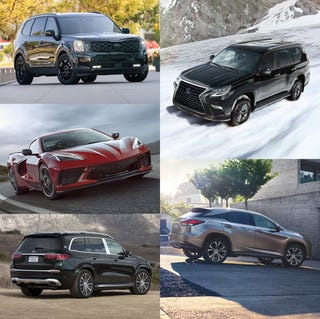 Source: Read Full Article