10 Top-Ranked Bike Racks for All Types of Vehicles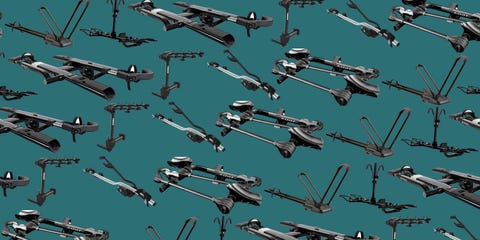 There are thousands of different bike racks to get you and your ride to your favorite trailhead, so what should you be looking out for? Points to consider are the number of bikes you need to transport, whether you want them on top of or behind the car, how big the bikes' tires are, and ease of mounting. This list of the highest-rated racks on Amazon should have something for everyone—and every type of vehicle.
Check out these road trip essentials for kids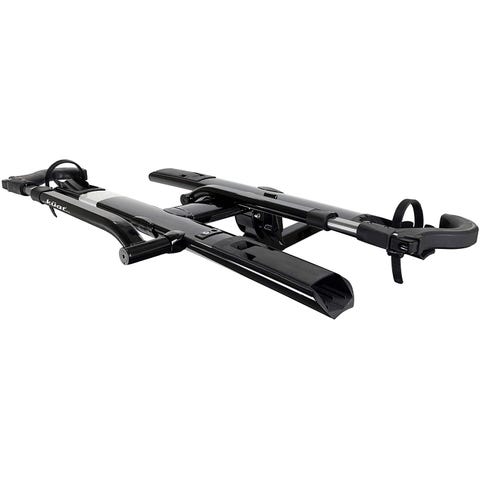 The Sherpa from Kuat can hold two bikes of up to 40 pounds each, with the bikes more spaced apart than on the previous model. It can hold wheelbases up to 47 inches and tires as large as 3 inches.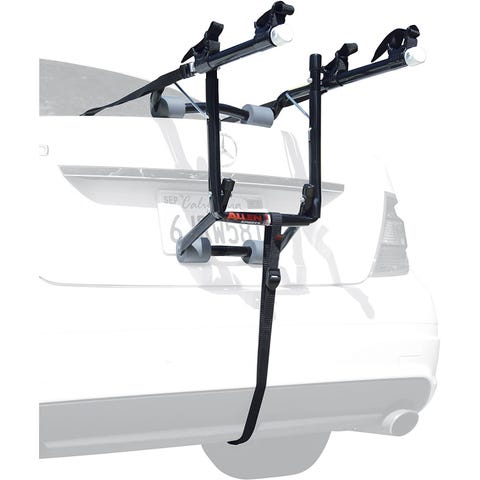 This two-bike rack is mounted on the trunk with soft rubber bits to protect your paint. It fits most sedans, hatchbacks, minivans, and SUVs, and you don't need existing roof rails.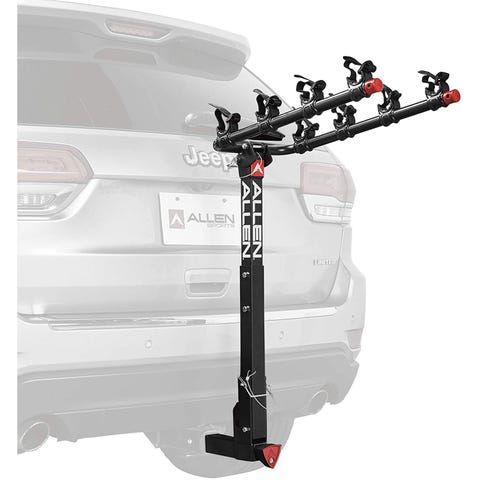 This is a hitch-mounted rack that transports four bikes at a time. It fits in either 1.25-inch or 2-inch receiver hitches, and the arms fold out of way when not in use. There are several sizes to choose from.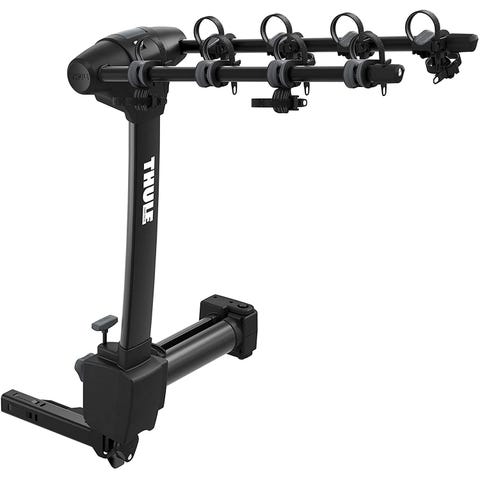 This hitch rack from Thule can carry four bikes at a time and features anti-sway cradles to keep them safe and still. It has a swing-away design that can move when you need to get in the rear hatch.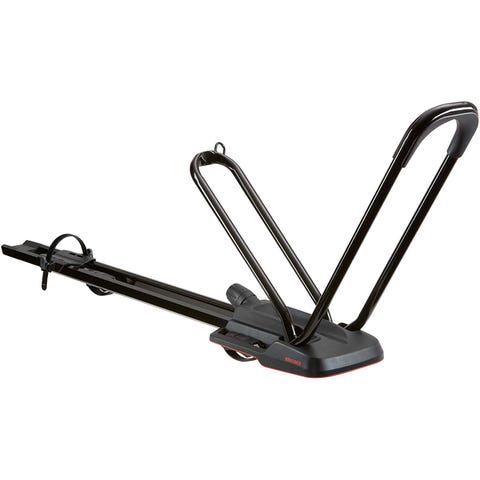 This rack from Yakima only carries one bike, but it can handle wheel sizes from 26 to 29 inches and tires of up to 4 inches. It does require a roof rack, but it tightens without tools to secure your bike in position.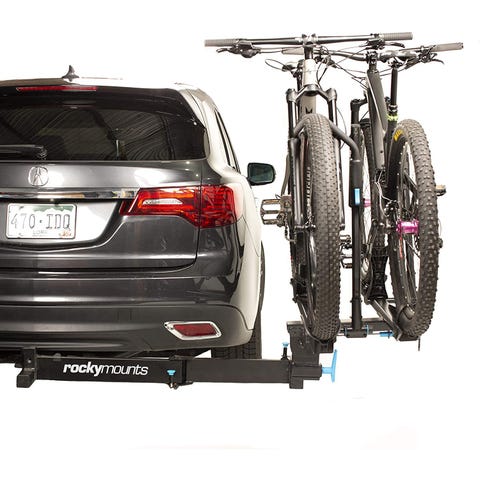 This aluminum rack holds two bikes and swings out to allow access to the rear hatch. It mounts only on a 2-inch receiver hitch, has a 60-pound weight limit, and can carry bikes with tires up to 5 inches.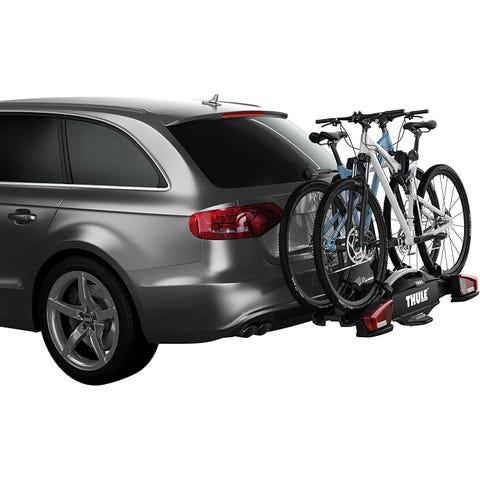 This Thule rack weighs 30 pounds and mounts on the hitch of a passenger car. It holds two bikes, but does not swing out.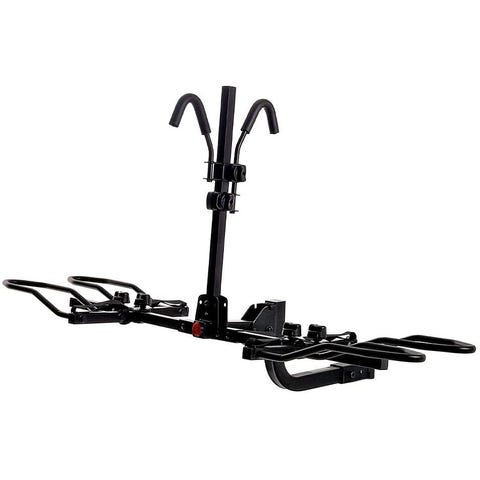 This rack holds two bikes of up to 60 pounds each and has a quick-release tilt design that eases access into the rear of the vehicle. It's for two-inch hitches and comes with a lifetime warranty.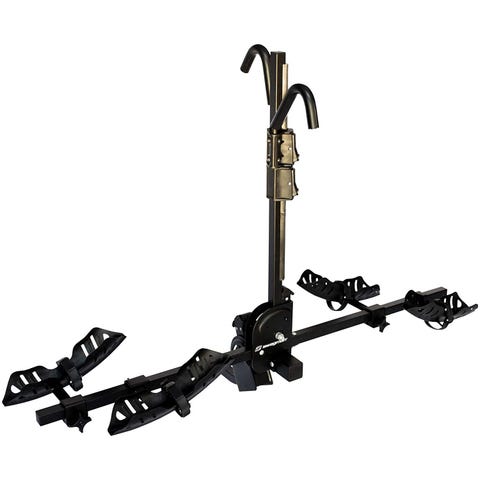 This easy-to-assemble rack only weighs five pounds and transports two bikes at a time. It also tilts down to allow access to the rear and fits most frame sizes, styles, and shapes.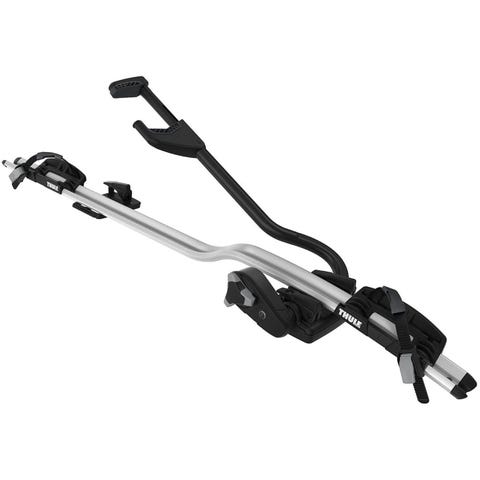 This less-expensive rack automatically positions your bike when you secure it and has a torque limiter dial to control the force going into the bike frame. Pressure is spread via large, soft claw pads that minimize the risk of frame damage.
Source: Read Full Article