13 Top-Rated Car and SUV Tents That Will Make Camping Better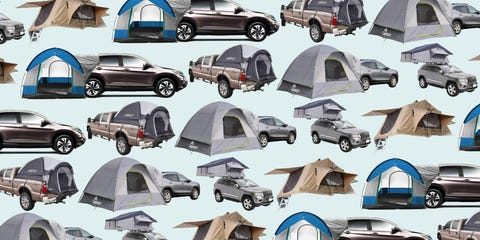 Car rooftop tents range from less than $100 to several thousand dollars, depending on how much space and how many amenities you want. Most of them set up easily, and you don't have to get in the dirt for assembly or sleeping. Some can even be set up before the trip and popped open once you're at the site. Here are some of the highest-rated versions on Amazon.
Going on a road trip? Check out our list of the best activities for kids!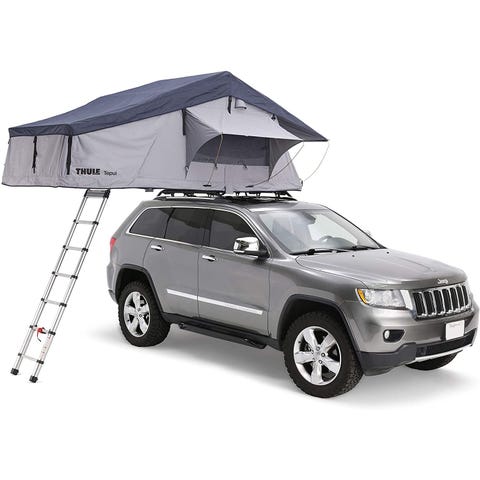 This tent can accommodate three people and includes a private canopy entrance with a removable annex. It's made to withstand the elements no matter the season, and there are several storage spaces for gear.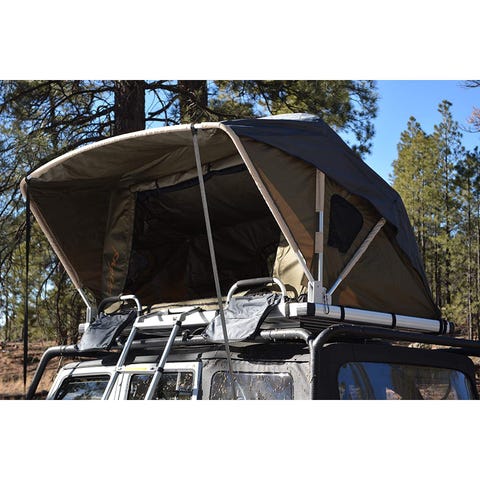 This two-person tent comes with a 78-by-48-inch foam pad to sleep on and sets up and closes in seconds. It comes with a heavy-duty aluminum ladder, and its aerodynamic design holds up to high winds.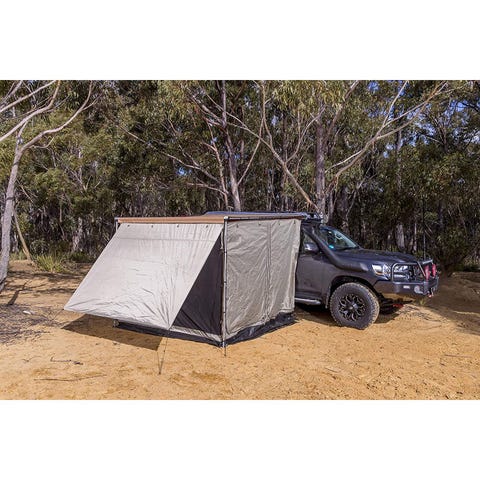 This awning room could be used as a tent or a place to eat when the bugs are out. It's all mesh so there's plenty of ventilation, and the floor is waterproof.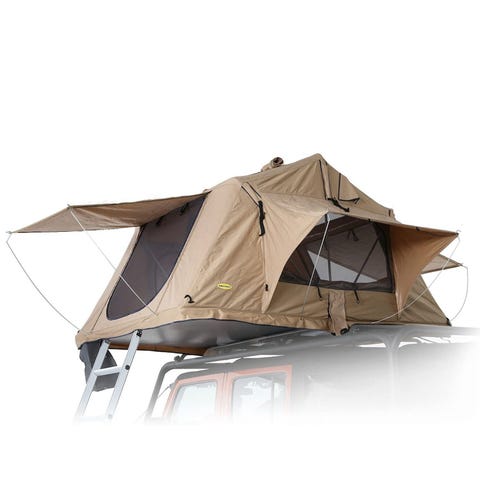 This overlander tent sleeps two or three and features a foam mattress pad to rest on. It's waterproof and has windows with mosquito nets. A cover keeps it safe when not in use.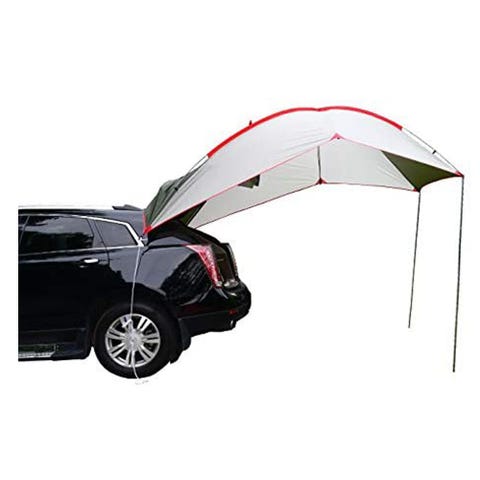 This canopy is inexpensive and fits on the back of your SUV for shaded camping. It's waterproof, measures 94.5 by 74.8 by 78.7 inches, and can provide enough shade for a picnic table or three to four chairs.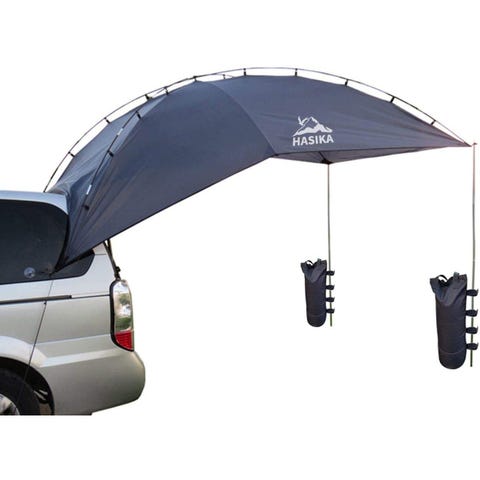 This canopy has a polyester top and covers about 70 square feet. It comes with weights to keep it steady and can be attached to almost any vehicle.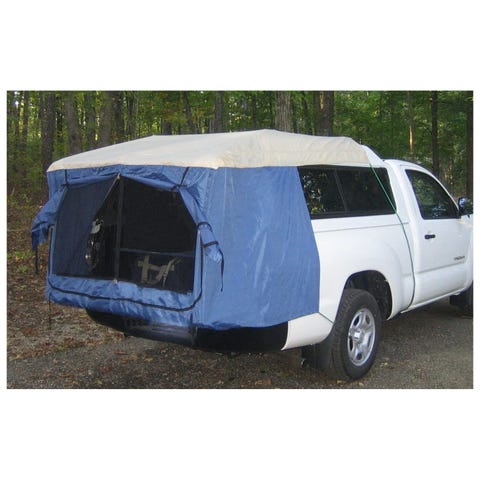 This truck bed tent for pickups with beds 58 inches or less sets up in just five minutes. Door panels, which can be zipped closed for weather protection, tie back for maximum ventilation.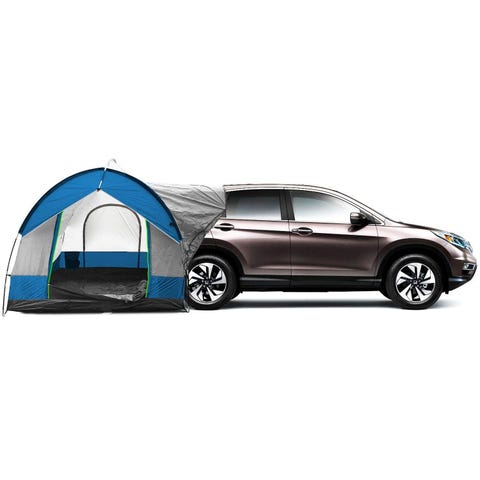 This tent attaches to your vehicle or can stand freely, sleeping four to six guests. Its universal fitment allows it to connect to SUVs, sedans, pickups, and more.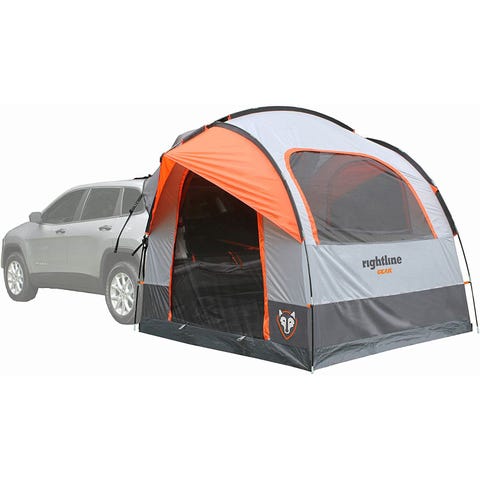 This is also a six-person tent, and it too can free-stand when you're driving your car during the day. It attaches to almost any vehicle and has a sewn-in bathtub floor that keeps the critters out.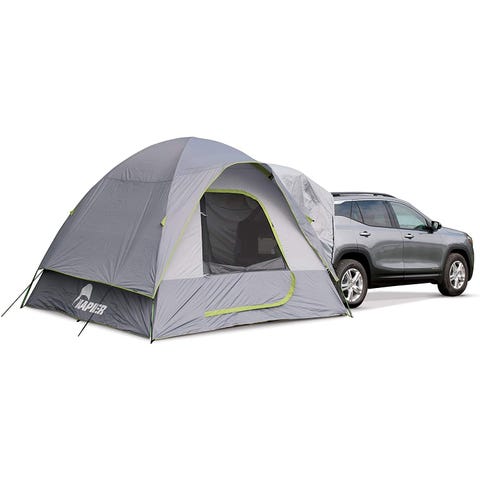 This 10-by-10-foot tent sleeps five and has over 7 feet of headroom. It fits all CUVs, SUVs, and minivans and features one door and three large mesh windows. It also has a pocket and lantern holder.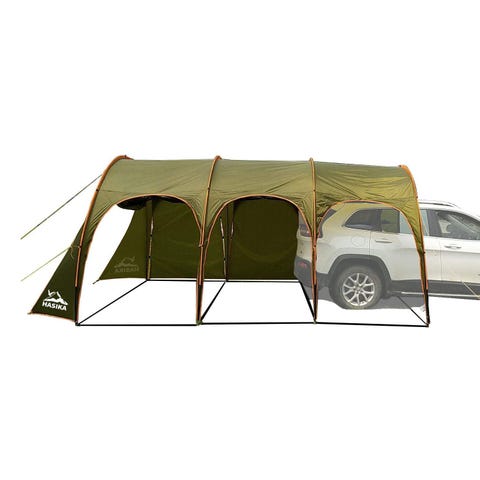 This camping canopy tunnel can fit 10 guests, but they will be sleeping on the ground. For food serving, picnicking, and general hanging around, however, this setup is perfect for a campground.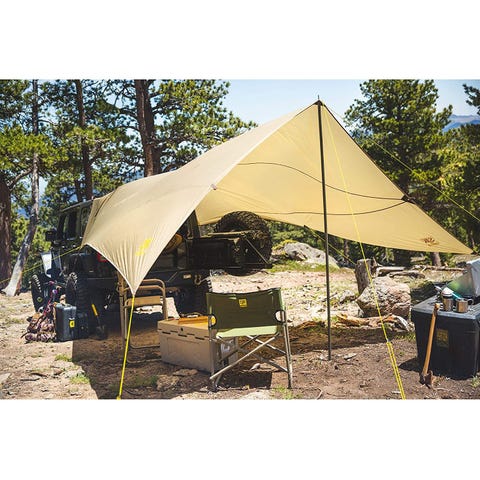 This canopy comes in three options: a single pole A-frame with vehicle, a two-pole awning setup with vehicle, or a two-pole A-frame without a vehicle.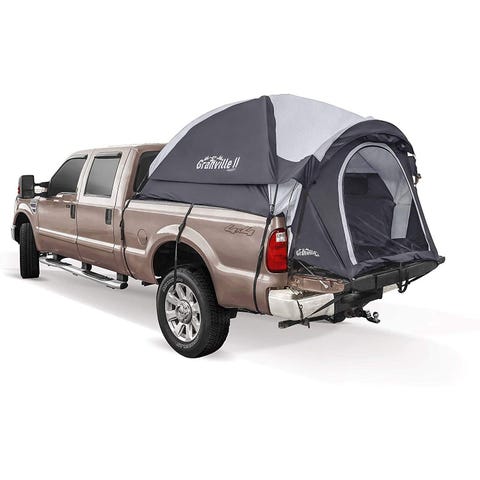 This tent fits nearly every truck bed and comfortably sleeps two adults. It has an integrated waterproof floor and three privacy windows with mesh. There's also a rear-access window, so you can get to your gear.
Source: Read Full Article