15 pros & cons of Suzuki V-Strom SX 250 after covering 6,000 km
As for its fuel efficiency, the motorcycle easily returns more than 35 km/l in the city and during long rides you can even get ~40 km/l.
BHPian kaizengadi recently shared this with other enthusiasts.
I will go over the pros and cons I have personally observed with the new Suzuki V-Strom SX 250. I bought this bike sometime around Oct 2022 and have completed over 6,000 km till now.
I have ridden this bike on tarmac highways, twisties, light offroad and extensively in bumper-to-bumper traffic in the city. Below are my observations. Please feel free to add your experiences with this bike as well!
Pros
Design
The bike takes inspiration from the iconic V-Strom beak design and let me tell you, this bike is absolute eye candy! The bike captures stares every time you take it for a ride on the road. Numerous people have approached me, inquiring about the details of the bike and this has made me feel like a celebrity! The finish of the bike is good. All the wires and tubes are tucked in properly and give it a premium look.
Engine
This bike comes with the refined Gixxer 250 engine with 26.5 BHP @ 9,300 rpm and a max torque of 22.2 Nm @ 7,300 rpm. The power delivery is linear. At lower rpms, the engine is smooth and helps in navigating through the dense traffic in a city like Bangalore. Even at higher rpms the vibrations are minimum and none is felt in your thighs or the handlebars. While cruising at 100-110 km/h too, the mirrors are as steady as when you are driving at 30 km/h.
Oil Cooling
The oil cooling of this bike is quite good and dissipates the heat generated efficiently. Even after riding for over ~35 km in dense traffic in a metropolitan city in summer, I have never felt the engine get too hot and it has not irritated my thighs even once.
Mileage
In the city, the bike easily returns >35 km/l and during long rides, if ridden at around 7,000 rpm, you can even get ~40 km/l. These figures are amazing for a 250cc engine.
Riding Comfort
The seating position is perfect for long rides/highway touring. The seat too is comfortable for the rider. The pillion seat is also good. You can easily ride for over 150-200 km without a break and feel no pain in your buttocks.
Ground Clearance
With 205 mm of ground clearance, you don't need to think twice before going over those sketchy Indian humps. Even during light offroading, you can get rid of any apprehension about hitting the base while navigating through potholes.
Weight
The bike's total weight is around 167 kg. This makes it feels nimble and helps to navigate in the traffic and also during parking.
Cons
Height
With a seat height of 835 mm, it is a tall bike. Without shoes, I (5′ 8″) have to get on my toes to handle the bike.
Windshield
The windshield is a little low for my preference. My height is around 5′ 8″ and when you go above 85 km/h, the wind blast is real! The noise is almost deafening and annoying. Extending your windshield or using earplugs is a good solution.
OEM Brake Pads
The life of the OEM brake pads is quite low. At first, I thought that this can be attributed to my breaking style, but after interacting with multiple V-Strom owners and reading online forums, it appears that this is a common issue. I had to change my front brake pads just after 4,500 km. I am not sure about the exact reason for this. I have to also add that I had ridden mostly on mountain roads during the initial 4,500 km and this might have exacerbated the health of the pads. I switched to LRL Ceramic Brake Pads and personally, I have found them to have better brake bite. Hopefully, they have a better life than the OEM pads.
LHS handle pulling
The handle seems to pull to the left side slightly. Even after a couple of services and bringing up this point during those services, the issue is still persisting. I have not found a solution to this issue yet. Do let me know if anyone knows the root cause of this issue.
Lack of genuine accessories
Suzuki currently does not provide a crash guard, hazard lights or centre stand as accessories officially. Your best bet is to buy aftermarket stuff.
Weird power switch behaviour
After a bike wash, the power switch behaves irregularly as the bike turns on automatically when the clutch is pressed. This makes me wonder if water is seeping into the ignition switch. I have heard similar stories from a couple of other V-Strom owners.
Not an off-roading bike
The bike comes with dual-channel ABS but it is not switchable. This bike is suitable for touring mostly and can be used for light offroading. Low suspension and torque figures limit this bike's offroad capabilities.
Digital Odometer
The bike comes with a digital odometer which gives all the information needed to you like speed, engine rpm, average consumption, battery level and Bluetooth connectivity, but it does not have the best-looking odometer when compared with other bikes. Suzuki has reused the same odo they use in their scooters.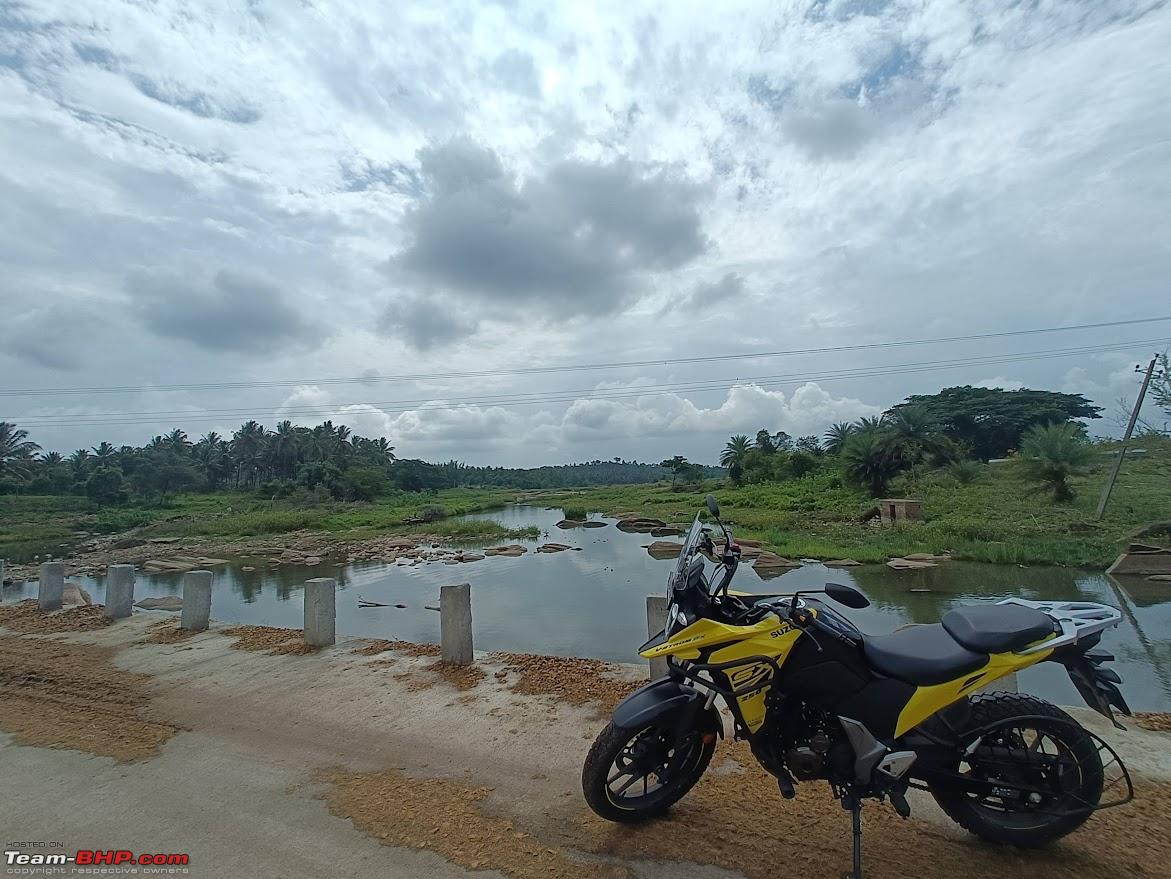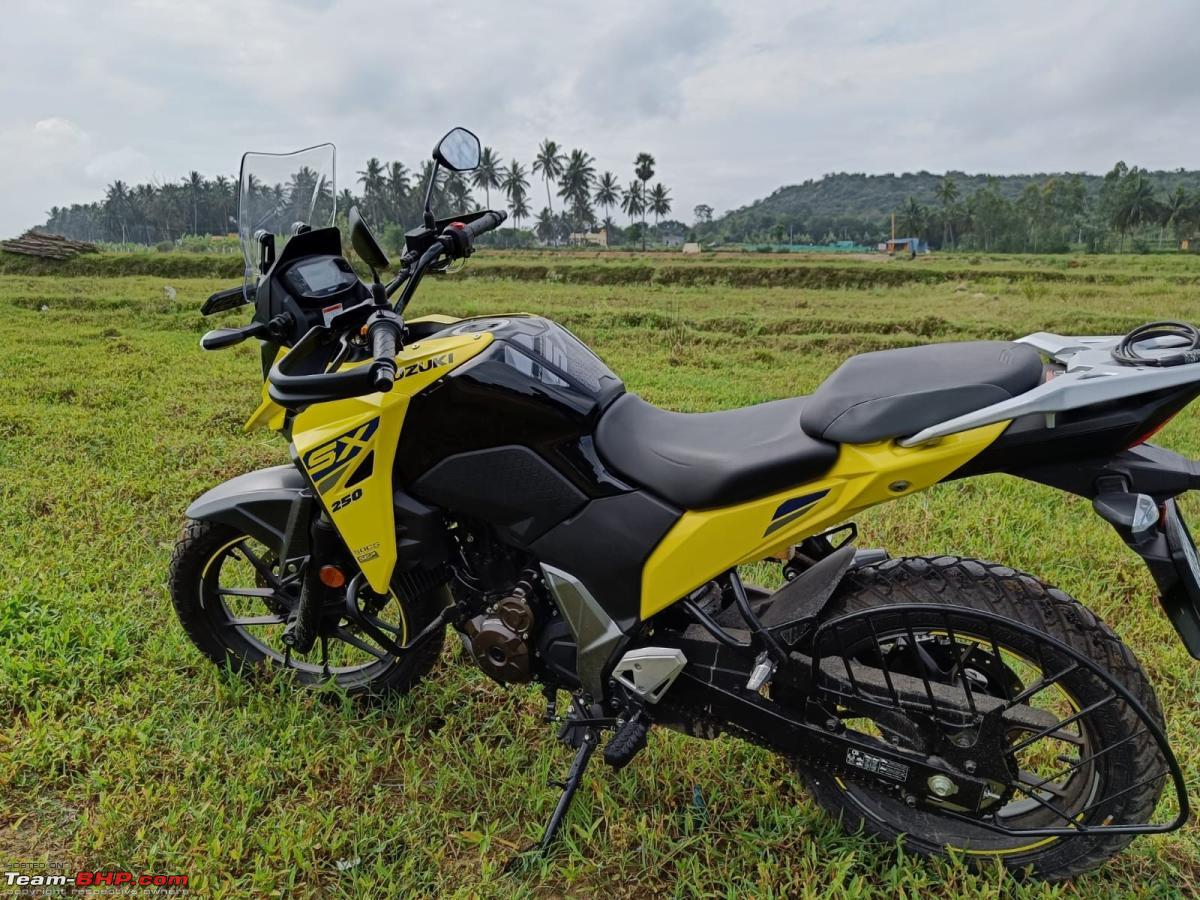 Check out BHPian comments for more insights and information.
Source: Read Full Article