1982 Toyota Camry Gave Japan LASRE Shock, Catchy Tune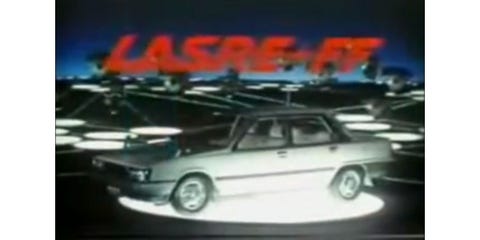 Toyota introduced the new Camry to North America early in 1983, replacing the rear-wheel-drive Corona. In Japan, the Camry had its debut in 1982, and the combination of LASRE (Lightweight Advanced Super Response Engine) and front-wheel-drive gave Toyota shoppers LASRE Shock. Here's a Japanese-market TV commercial for that car, showing the universe of Toyota powertrains hovering about a V10 Camry while a 1S-L engine gets beamed down by an out-of-frame Toyota Space Station.
Prior to the 1982 Camry, Toyota used the Camry name on the four-door sedan version of the Celica, and the advertisements for that car are well worth watching.



Source: Read Full Article