2022 BMW M3 Competition: Buying experience & initial impressions
I thought about it for a while & then sold both my cars, a 2018 Dodge Durango RT & 2019 Volkswagen Golf GTI Rabbit.
BHPian vj123 recently shared this with other enthusiasts.
2022 BMW M3 Competition
Likes
S58 engine.
Rear-wheel traction.
Handling despite its weight.
Aggressive & unique design.
Performance with practicality.
Extensive driver customization options.
iDrive 7 interface with physical buttons.
Track weapon and a proper Grand Tourer.
Dislikes
No DCT.
Digital instrument cluster.
Exhaust note could have been more aggressive.
Harman Kardon audio system might not be the best.
Lack of light blue exterior shade in the standard options list.
Whole package might be a bit more civilized than earlier generations.
Index
Part 1: The search
Part 2: Factory Order
Part 3: Customization
Part 4: Order tracking
Part 5: Factory delivery
Part 6: Post delivery
Part 7: Initial impression
Part 1: The search
ars have been a major part of my life as far as I can remember and this made me pursue a career in the automotive industry. For a while, I have been thinking about getting a proper ICE performance vehicle before they are replaced by hybrids and electrics. After owning vehicles across brands, it was time for an M which has been a childhood dream. It was extra special as the M division was celebrating its 50th anniversary when I took delivery.
The beginning
Going back to 2021, I was happy with the vehicles in my garage – the 2018 Dodge Durango RT & 2019 Volkswagen Golf GTI Rabbit. During the spring of 2021, I got a random thought of taking advantage of the crazy covid car market and revamping the garage as the family hauler brought in a lot of drama with a powerful V8 and my fun vehicle had a 2.0 liter. I thought about this for a while and also got approval from my wife. With a plan of getting vehicles from either extreme of the spectrum (A proper family hauler & A proper performance vehicle), I sold both my vehicles for a great price.
2019 VW Golf GTI ownership thread
Other contenders
American coupes
Camaro ZL1, Corvette Stingray Z51 and Mustang GT500 were the typical options in the US but I was not considering an American muscle as I was interested in the overall package: performance with practicality. I was never a fan of Challengers and it wasn't in the mix. A friend recently bought a Camaro ZL1 with the track package and it was an amazing vehicle.
Audi RS5: Current generation RS5 didn't excite me as a whole package.
BMW M3c Touring: BMW was going to launch the first-ever M3 touring as an MY23 and it was not going to be sold in the US. Had it been an option, I would have bought it in a heartbeat.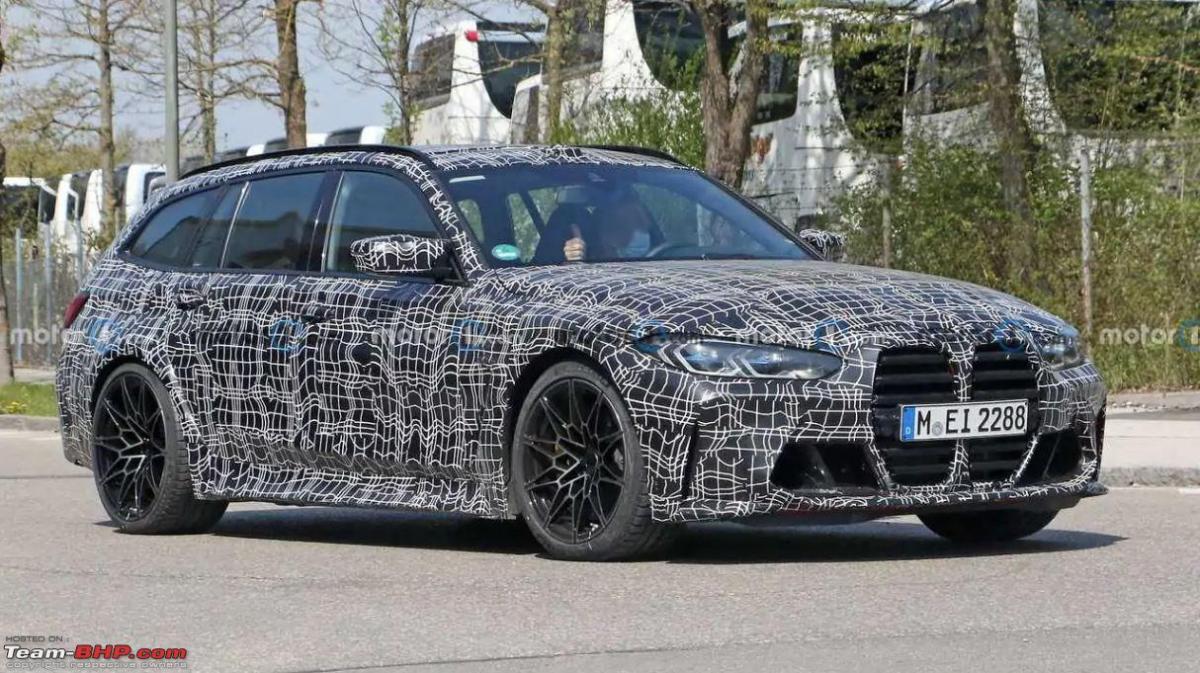 BMW M5 – Pre-Owned: I drove an M5c during the M track day last year and the vehicle was a little bigger for my liking. 4.4L V8 was intoxicating and a clean CPO or single-owner vehicle would have been a worthy contender in a normal market. Beginning 2020, a clean M5c was going for absurd prices and I wasn't comfortable paying that much for a used performance vehicle.
Cadillac CT4 V Blackwing: Even though it was a great vehicle, I never seriously considered it because of its size. Rear seats would not be comfortable for long trips and they are strictly for kids.
Mercedes AMG C63s: MY21 was the last model year for current generation C63s and I was not considering a used one in the current crazy market. Next-generation was going to have a 4-cylinder hybrid and that option was out of the picture.
Serious contenders
BMW M2:
I drove manuals for the most part of my life and switched to automatics last decade due to knee issues. After owning a couple of GTIs with DSGs, I love dual-clutch transmissions. Since I was planning to keep this vehicle for a while, I strongly considered an F87 M2c last summer as they were ending production by June 2021. Those were the last BMWs with a DCT and everyone claimed the M2s to be one of the best driver-focused vehicles with a raw feel and minimal electronics. I prefer factory ordering my vehicles and dealer allocations were scarce as that platform was towards the end of its production.
After a tedious search, I was able to snag one of the last M2c allocations in the country from an out-of-state dealer. My Client Advisor (CA) gave me a decent discount with little negotiation. I was really happy as I was seeing reports that people were even paying a little over MSRP to get an allocation. A couple of weeks after placing my order, I was able to test drive a similar vehicle.
After a short TD, it was pretty evident that the vehicle was too small for our needs and liking. I ended up cancelling the order and passed on my allocation to a fellow BMW forum member. But looking back, I could have bought the M2c even though it didn't meet our criteria. I would have enjoyed the vehicle for more than a year and could have sold it for a good profit. But who knew the used car market would stay strong for this long.
M2c vs M3c dilemma thread
Dodge Charger Hellcat Widebody:
Other than M2c, this was the only vehicle which I considered seriously. By Nov 2021, Dodge official announced that they might be killing HellCat vehicles by MY23 and that's when I started seriously looking into Charger HellCat Widebody. I contacted my dealer in DC from whom I had bought my Durango RT several years ago. My CA came back with an amazing OTD price.
Dealers hardly gave any discount in the current chip shortage market but he gave me a number which was a little more than 8% off MSRP for a factory order. Also, Dodge didn't have too many delays like what people were reporting with their BMW builds. My heart was saying M3 but my mind was set on a Charger HellCat. If I was not able to find an MY22 M3 build allocation, I might have ordered this vehicle.
BMW M3c:
On the day I cancelled my M2c order, my dealer got an M3c in their inventory. Vehicle was not cleaned and it was parked in their fenced lot. I always had a soft spot for the M3s and this was the first time seeing a G80 (platform code for current-gen M3) in person. I hated the front grille in pictures but it looked way better and more aggressive in person. Dealers were not allowing test drives as it was only launched a couple of months before and there was hardly any inventory. My CA offered a decent discount if I was willing to buy that particular vehicle. It was not specced to my preference (Oxide Grey exterior with Black interior) and also had a ton of options. I was not ready to pull the trigger as I wanted to see if the market would cool down with better discounts as one could get 6-10% off MSRP (pre covid) with some legwork. Also, there wasn't an immediate need for a second vehicle in the household.
Fast forward a couple of months, BMW organized M track day in Indianapolis Motor Speedway and I signed up as soon as I got to know about the event. It ended up being a Team-BHP meet and all of us had a blast. I had an opportunity to explore and experience the capabilities of several M vehicles including the M3c and I thoroughly enjoyed it.
BMW M track day
Continue reading vj123's buying experience & ownership review for BHPian comments, insights and more information.
Source: Read Full Article