A Citroen C5 Aircross replaces my 10-year-old Honda City
With an initial budget of Rs 50 lakh, I had a number of premium cars under consideration, from the MG Hector to the BMW X1.
BHPian Frusciante recently shared this with other enthusiasts.
I was the owner of a 3rd-gen Honda City for 10 long years and the reliability and performance of that car set a high bar of the one to follow. Over the recent years, my family grew as well with a child and a 50kg dog to the brood so my prime considerations for the car upgrade were comfort, safety, performance, ground clearance (an only sore point with my City) and very important flexibility around space. Driving around with a huge dog the size of a calf is no easy feat.
My budget was capped at Rs 50 lakh. I tested many options Rs 20 lakh upward – Alcazar, Hector, Gloster, Compass, Safari and BMW X1 to name a few. For some strange reason, the C5 was not in my initial list of considerations and I went on to book a Gloster. Was promised delivery around Diwali and as fate would have it, it got delayed with no delivery timeline insight. Though the Gloster did check off many of the boxes in my list of considerations, I was a bit edgy about its overall design language which seemed a confusing mish-mash of many premium SUVs, plus the fit and finish of the interior elements like knobs and buttons seemed too flimsy for a 45L vehicle. Add to that the alarming number of reported malfunctions and reliability concerns about the Gloster online kept me a bit restless about my decision.
That's when I saw the C5 Aircross ad with a pretty cool financing option ad online and called for a test drive. It was love at first drive, and it checked off all my boxes even on space and flexibility front. The 3 seats and folding options were perfect for me and the family. We even did an elaborate test drive with the dog (must have been a first for Citroen to have a dog join a TD) and he seemed to like it too. Space apart, the C5 blew me away with its distinctive design language, both on the exterior and interiors. The fit and finish of the materials used scream premium (my earlier niggle with the Gloster). I also loved the understated elegance of the car where the design right up to the quality of paint used, speaks for itself without overuse of chrome and badging. On the feature list, I feel the C5 offers the most relevant (at least to me) bunch of features like auto headlamps, auto wipers, hill climb assists, auto start-stop etc. I personally don't care for features like wireless charging, 64 colour mood lighting (which makes the car look like a bar on wheels, in my opinion, I prefer the tastefully done subtle white illumination in the C5).
There are however some features that I think the C5 should have covered :
In the 3 weeks that I have had the car, I have covered almost 1000 km including expressway runs, ghat climbs (Mumbai – Mahabaleshwar) and of course navigating through city traffic and the car outshines in every condition. There is enough torque on tap without any lag whatsoever. Hill climbs on steep ghats as well as overtaking capabilities even with a full load is a breeze thanks to the 2.0 L gem of an engine. Absolutely zero niggles, glitches, rattles that are reported so very often in new cars these days. And the cherry on top is the stunner that the car is. I have had admiring glances and enquiries about the car wherever I have gone, including from premium brand owners like Mercs and BMWs. I personally think Citroen is doing a pretty poor job of advertising all that the car is capable of and focusing on just the comfort element alone. The car is definitely high on comfort, but there's a lot more going for it and if Citroen can create more buzz around these factors, we should see more C5's on the road soon. The other bit is the after-sales experience. While I have not had an opportunity to experience the quality of their after-sales experience, users on some online forums have reported some hurdles in claiming support under warranty. I sincerely hope Citroen has its ear to the ground and pulls up its socks on these fronts. The car itself is brilliant and I'm extremely happy to see other discerning fellow T-BHP members joining the C5 owners club along with me. Hope to see our community increase over the months and many glorious years of driving this awesome car. In summation, I see the C5 to be a lot like an Apple product – nothing like the others in the market, speaks its own design language. Are there competitors in the market that can do their job for a lower price, sure yeah but there's a reason why Apple products create such a buzz even if perceived as inherently overvalued and that is exactly why one would buy a C5 if they do?
Sharing a few pictures from my 3 weeks of ownership.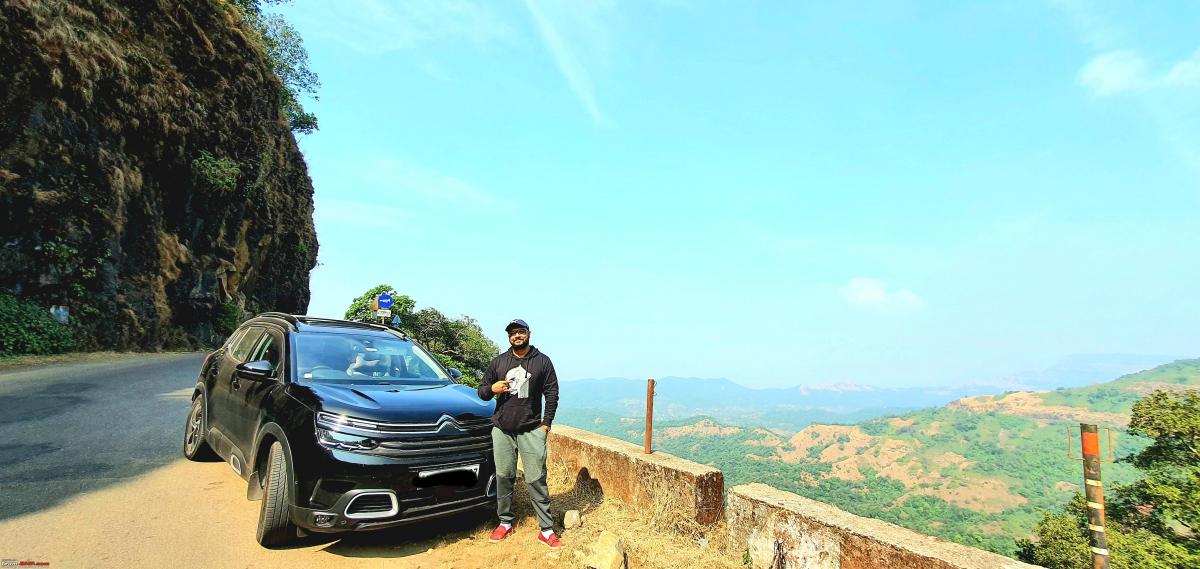 Check out BHPian comments for more insights and information.
Source: Read Full Article