Auto-Themed Ties That Will Rev Up Your Style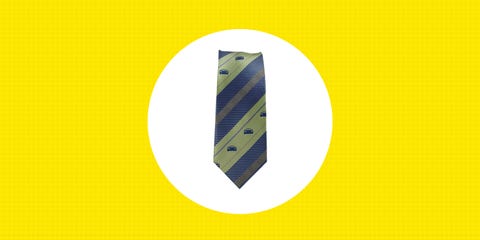 At the Pebble Beach Concours D'Elegance this past weekend, car lovers gathered in their finest duds to ogle some of the most beautiful (and not so beautiful) vehicles ever built. There were ties aplenty out on the grass as well. Some were classy and elegant, while others were wacky and unique. That's what we love about ties: They're perfect for adding a bit of individuality to any outfit. And when they have an automotive theme? All the better.
There are plenty of car-themed ties to scoop up for your next car show, wedding, or upscale event. We combed through Amazon to find our favorites for this list, so whip up your best Windsor knot, snug it up, and enjoy your next outing with some speedy style.
Dapper Gear You Need for an Overnight Adventure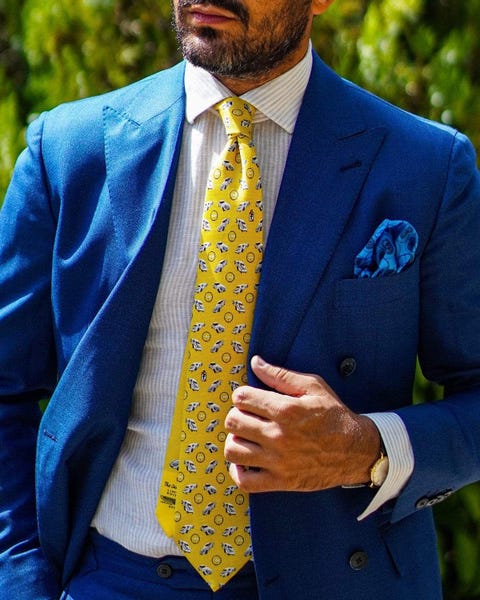 This is the official tie for this year's Pebble Beach Concours d'Elegance, named the 410 Superamerica Pininfarina Design. Entirely handwoven by seamstresses in Como, Italy, the yellow tie is decorated with the Ferrari 410 Superamerica and the Pininfarina logos. We were able to try one ourselves, and it looks, feels, and exudes utter elegance—and lives up to the standards of The Outlierman's previous Pebble Beach ties. Only 50 were produced, however, so make sure to grab yours quickly.
Use the code CandD10 to get 10 percent off your purchase.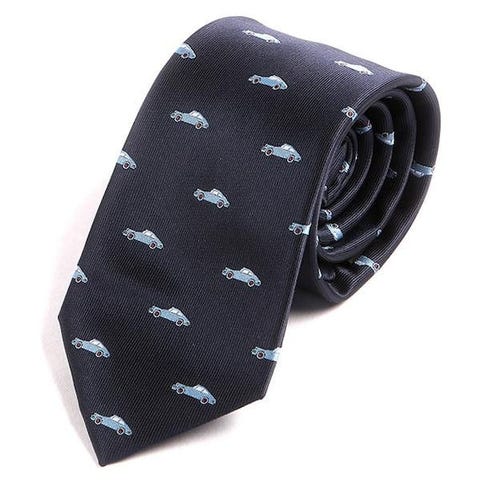 Dotted with the iconic silhouette of a Porsche 911, this navy blue tie is a great choice for any air-cooled enthusiast.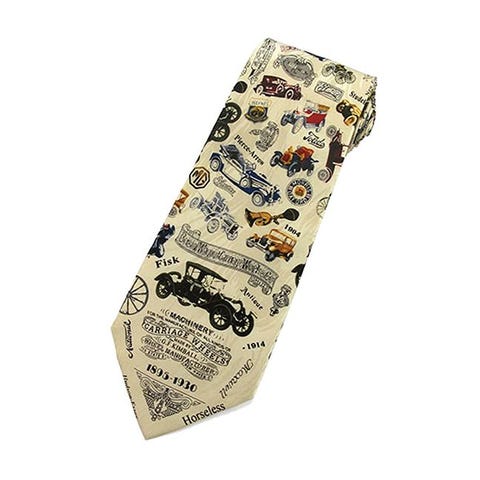 This tie showcases some great cars of the past, with swooping fenders, timeless badges, and the occasional ahh-OOGAH.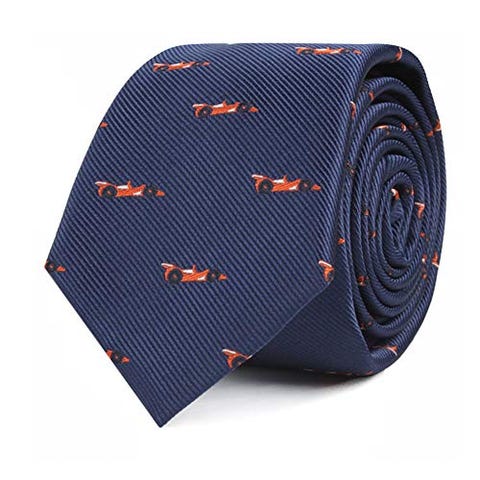 This crisp tie features a dark blue background with a red race-car pattern. The fabric is made with a 1200 needle count as opposed to the typical 960 needle count.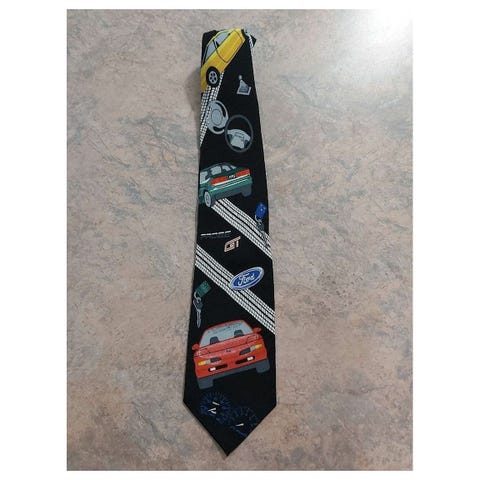 This rare tie is perfect for any Ford fan. The design contains various aspects of the Ford Probe and is reported to have been produced before 2000 for vintage vibes.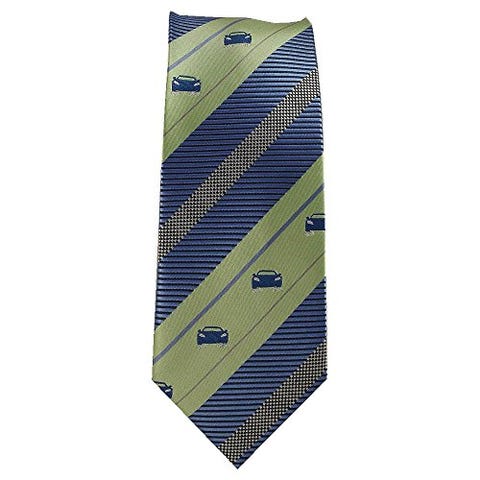 This tie features a simple yet classy design, perfect for a subtle hint at your automotive inclination for your next event.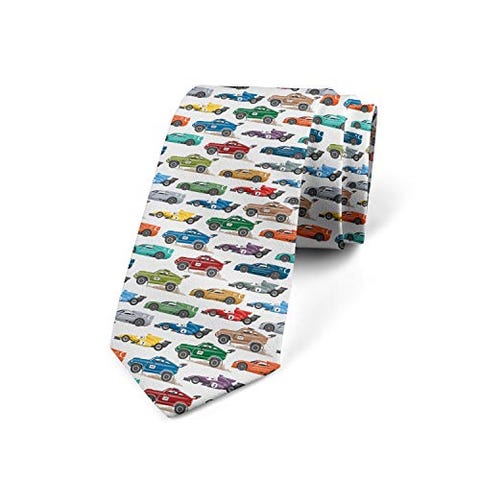 This tie features three types of design in a multitude of colors. Whether you like Formula 1 cars, Le Mans-style racers, or Dakar Rally machines, this is a tie for everyone.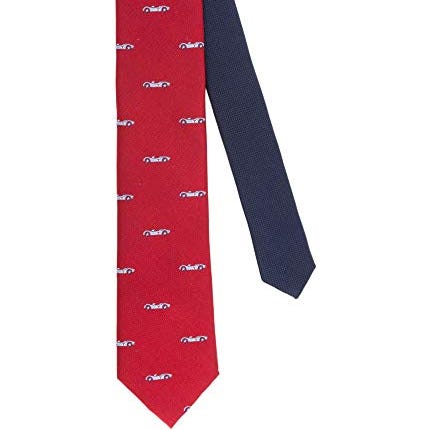 This simple red tie from Tommy Hilfiger features a striking background with a classic race-car pattern, a great addition to a classic neckpiece.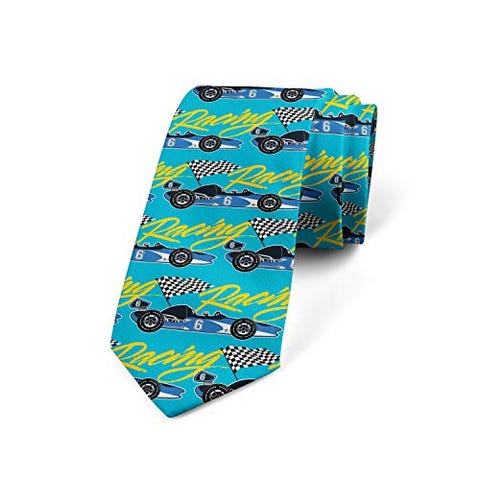 This is a busy tie, but we're not complaining. Covered in checkered flags and a blue Formula 1-style car, this tie makes sure everyone knows you're a racing fan.
From: Road & Track
Source: Read Full Article