BMW X3 M40i: Completed 20 months of ownership & 35,000 km
One thing that I can never get enough of is the stock exhaust of the B58.
BHPian mobike008 recently shared this with other enthusiasts.
It's been a month now since my last update.
Things with Blau Rakete is absolutely smooth and there are zero issues (touchwood). It works like how a German machine should work-smooth, effortless and without any issues.
I have completed 21,500 Miles (~ 35,000kms) in 20 months of ownership.
Despite working from home, I just don't know how I am clocking these miles.
We need a reason to go to Portland (0% sales tax state) which is 3 hours or 200 miles from home. And, in the past have done plenty of day trips and sometimes even to get groceries. LOL!
When this event came up, I could not resist and immediately booked it.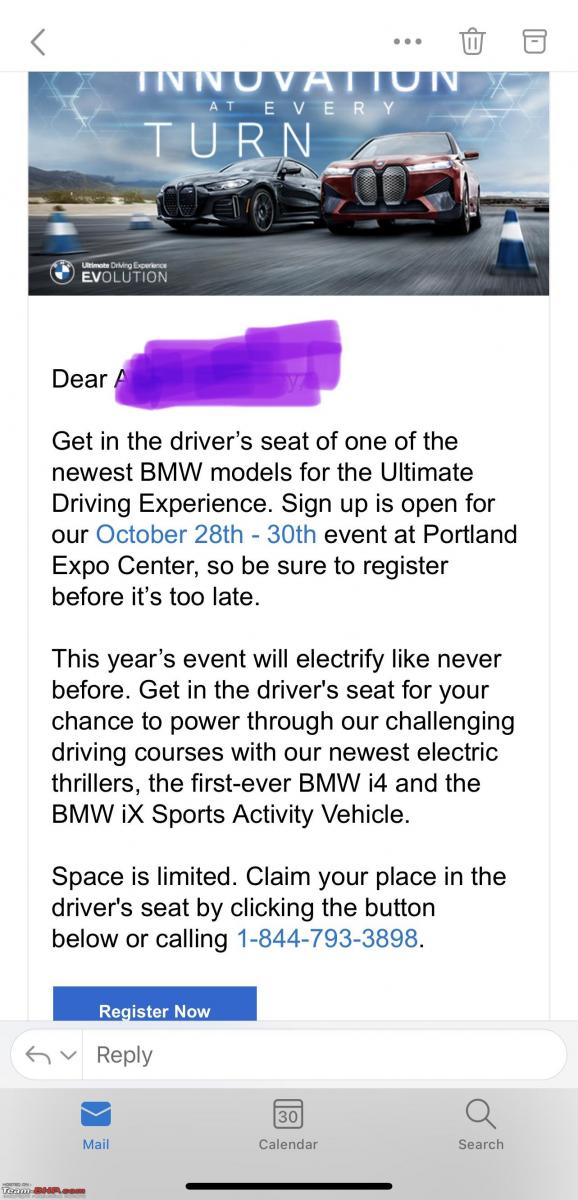 I can't wait to lay my hands on the i4. Wish it was an i14 M50, things would have been a bit more lively.
One thing that I can never get enough is the stock exhaust of the B58. Every day is filled with it's aural pleasure and I cannot thank BMW enough for filling our lives with joy of this sound.
Here are a couple of latest videos of the stock B58- Goes without saying, please use a good pair of headphones to enjoy the exhaust sound.
Video
A TBHPian friend and colleague was visiting Seattle from Detroit. We had a great time catching up over dinner. He shot this video when I dropped him back at night.
Read BHPian comments for more insights and information.
Source: Read Full Article