Bought a used Royal Enfield Interceptor 650
It seemed serendipitous when I was scouring the whole world for a clean example and there was one sitting right in my shadow.
BHPian 2legit2quit recently shared this with other enthusiasts.
Hey guys! After a gap of close to 4 years, I have finally got back on the saddle with my "New to me" 2019 Interceptor (Jenson "Jenny" the Interceptor).
I moved back to Hyderabad after a short stint in the United States for my Masters in Public Health and one of the first things I did was to scour the internet for a new bike. With the wait times for the new 650 twins being ridiculous and me being a big fan of used market depreciation, I began to scout OLX and Facebook Marketplace for used 650's. I came across a few pristine examples with low miles but the asking prices were sky-high.
I lost out on a well maintained, reasonably priced 2019 example with Powerage exhausts narrowly. After a few weeks of inactivity and dead ends, I came across an old ad for a black 2019 interceptor with 8xxx km on the odometer which seemed oddly familiar. On further sleuthing, I realized the bike resided in my same apartment. The owner had moved to the US for his masters 3 months after he purchased the bike and the bike sat dormant for 3 more months without anyone cranking her up. It seemed serendipitous when I was scouring the whole world for a clean example and there was one sitting right in my shadow.
When I checked out the bike, the battery in the bike was out of juice on the account of not being started for over 3 months, the previous owner had a sticker bombed the bike with pop culture decals but the bike otherwise was in great shape. The stock Pirelli's still had a decent thread in them so I disconnected the battery and sent it to the local Exide store to charge it. Once it was back and connected, the bike roared back to life. A short test ride revealed no gremlins so with hope in my heart and a prayer in my pocket, gave the family my offer and they accepted it without any hesitation. They said I had an uncanny resemblance to their son who just emigrated abroad and their doggo took a liking to me. To them, that sealed the deal!
Once funds changed hands and the registration was changed, I did was to take her in for the second service which I thought was overdue. The local Royal Enfield service station had mixed reviews but I was willing to give them a chance but the response I got from their operators when I tried to book an appointment was lacklustre. Meanwhile, I came across a third party Enfield specialist who had excellent reviews online so I decided to give them a chance. Asked to give the bike a once over and replace anything that needed to be replaced. On inspection, the front brake pads were worn out to a point that shocked me, the clutch cable was replaced and so were other consumables. The ghost of deferred maintenance chose not to strike but to gently nudge me. The bill came out to approximately 8,400 with Oil and brake pads being the high-cost items.
I've had the bike back with me for a couple of days now and it's currently being used strictly for gym runs as I am waiting for a new set of full gauntlet gloves to arrive as I can't find my old gloves. I've always believed in owning and experiencing fun vehicles and I cannot wait to see what this new chapter looks like.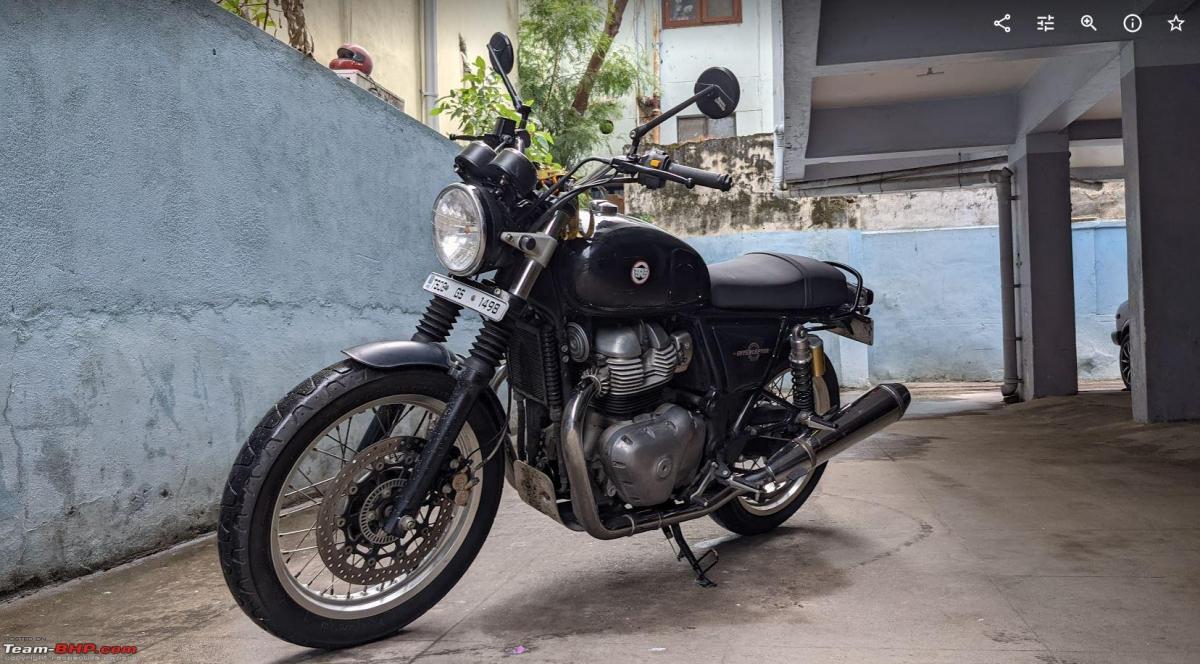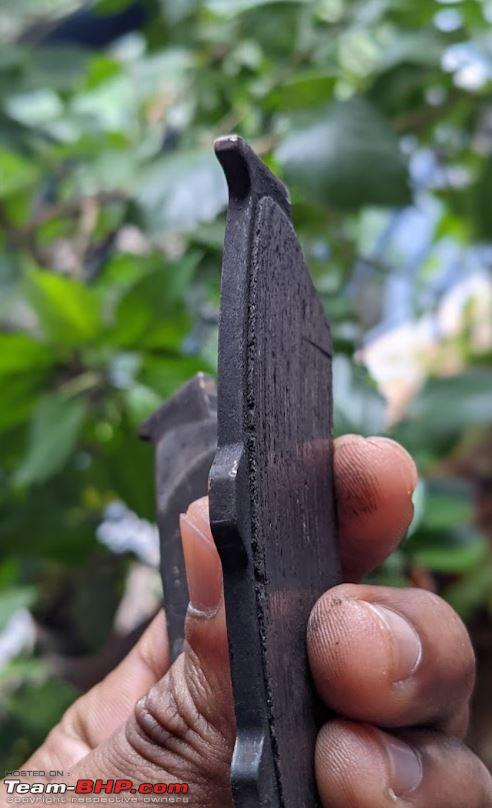 Check out BHPian comments for more insights and information.
Source: Read Full Article