Brought a Tata Nexon AMT home without a test drive: Initial impressions
I drive mostly in sports mode as much as possible wearing an ear-to-ear grin when overtaking through gaps. In short 'Nexon' is a fast, bulky, high-riding hatchback and I am a satisfied owner.
BHPian FlankerH recently shared this with other enthusiasts.
Hope you are doing well and enjoying your respective rides out there to the fullest. I am here to share my experience of the recent purchase we made as mentioned in the subject itself (in the most bizarre way possible) and how it's going so far.
The intention is to capture everything in the least number of words possible but please forgive me if the post breaches any threshold as it's my first one. The write-up begins with my quick introduction followed by sections:
Why a new car?
What all went into consideration?
How it started & progressed?
How did the purchase conclude?
And how its been so far?
Initially, I thought of not adding a new redundant post into the already brimming forum with a lot of worthy content, but then I realized its time to give back to the community (whatever little) which(TBHP) I must say made me a wiser man over the period of time. I have been reading TBHP posts since 2011 AFAI remember but only applied for membership in April this year. (I admit I am a lazy person with a keyboard). At the end of the report will share my experience with the much-denounced AMT gearbox, as I think not enough information is available over the internet, especially for Nexon AMT and its behavior which is slightly different and has pronounced variations tied to driving modes.
A bit about myself:
I love getting into the details of technical and mechanical stuff especially bikes, cars, and military platforms of all types. I am more of a "rider" than a "driver" and would prefer riding any day over driving. The permanent WFH made me a super lazy person who wants to step out only if the requirement can't be fulfilled by any app/delivery service out there. I have done a few long rides to distant places in Himachal and Uttrakhand in the last 10 years (from Delhi NCR), the most recent one is Noida-Munsiyari-Noida on my (bit of custom) RE Interceptor 650, a story for another day. I often just head out alone on any sleepless night to map the empty roads of Greater Noida to satisfy my riding urge, why night? I am not a morning person simply.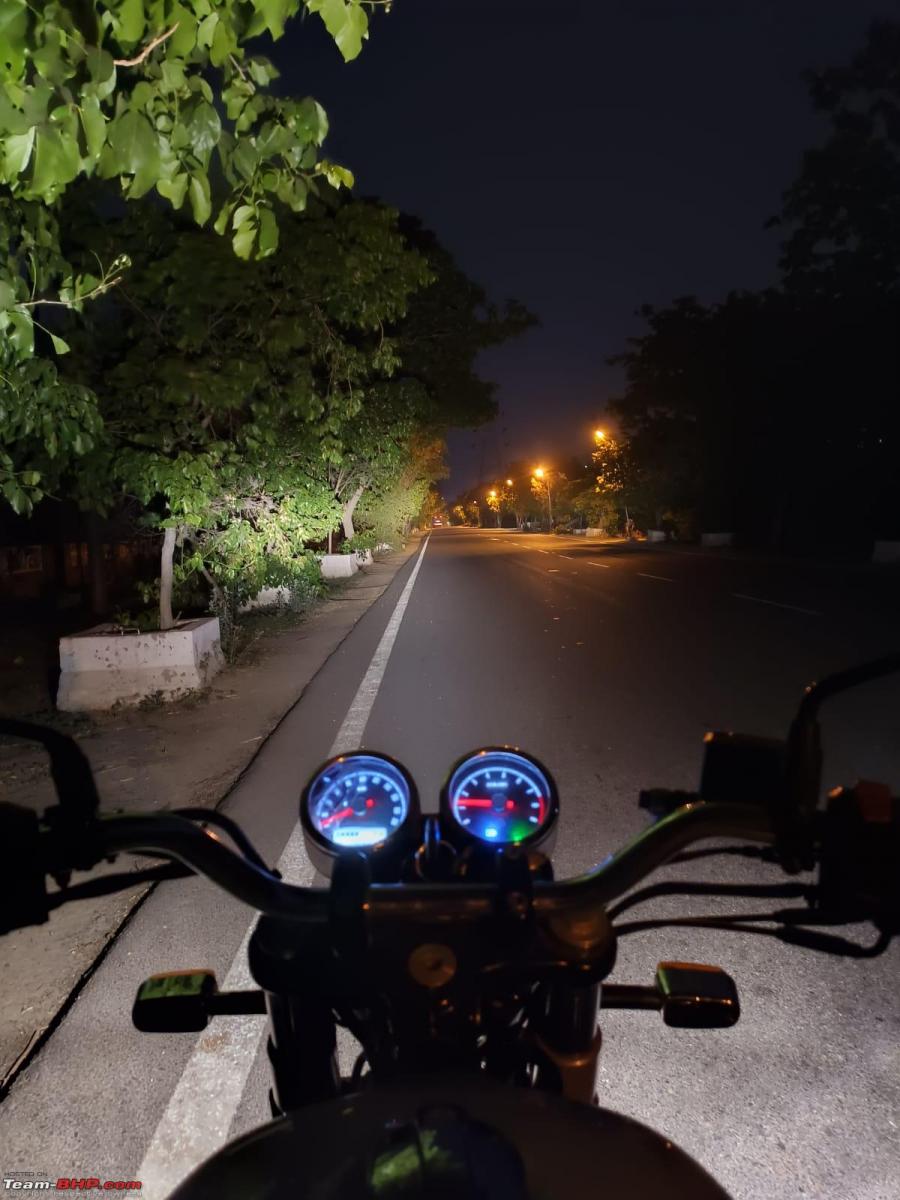 Although I love tinkering with things, especially vehicles, unfortunately like the majority of Indians I don't have access to enough space, great weather, encouraging rule of law, and favorable traffic conditions to invest resources in that direction and enjoy the outcome, so my hobbies are limited to listening music and surfing internet articles.
Why a new car:
Coming straight to the point my old ride a 2010 SX4 ZXI CNG had started showing all signs of aging and undergone (in Jan 2022) major repair work (at a known FNG), which included replacing all 4 shocks, the front link rods, and bushes. Fast forward to march 2022 one fine day power window switch unit on the driver's side door failed entirely leading to a hilarious situation where for everything we were opening doors as none of the window glasses were rolling. Then a week later an electrical fuse failed which turned SX4 into a 3-cylinder car as the 4th cylinder wasn't running, these 2 instances triggered a chain of thoughts where a lot of "what if" questions were popping into my mind here n there.
These issues were still somewhat manageable but my wife's disliking for this car wasn't, she always complained about the super heavy steering of SX4 and less than adequately comfortable rear seats (it's a subjective matter but then ladies…). For reference, she always compares driving SX4 to the Gadar movie's famous song featuring truck driving sunny paji "mai nikla oo gaddi leke".
Although I promptly got all issues fixed even further and added a new android head unit and reverse camera as well to somehow buy more time with SX4. But missus had made up her mind and clearly stated that she won't be driving this truck (a ton of exaggeration) to the office again as WFH time is about to get over, I think women find solutions to every problem in shopping no matter small or big. Meanwhile, my parents also shifted with us and due to my mother's fluctuating health, I felt the need for a more comfortable and reliable car, which led me to the spending trap (I am a miser too).
I wasn't ready to part ways with my dear car yet as she has been ultra-reliable and easy to maintain so far. Further, it's actually a great driver's car with great dynamics. In the last 12 years, SX4 has clocked only 74k km on ODO and almost lying idle since late 2019 clocking an avg. 400 KMS a month max. as me and the missus both have been working from home even before covid. In short "back then" we decided to keep the SX4 as well (as a secondary car) which eventually didn't happen and she just got a new home a week ago for obvious reasons.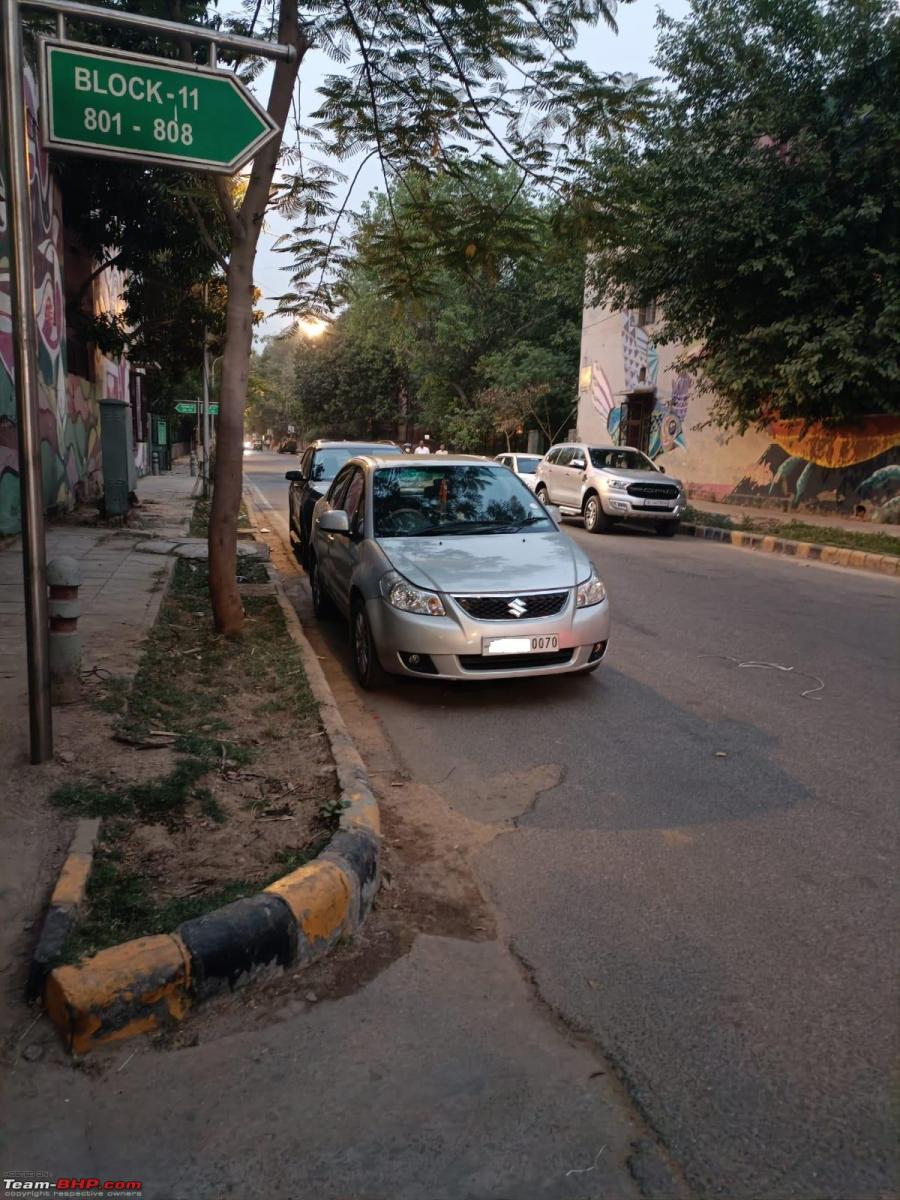 What all went into consideration:
I am a big fan of used vehicles but no one else in the family, so all arguments in favor got trashed right then and there.
The budget was capped at INR 1 million or 10 lacs. Wanted to avoid car loans at all costs.
Avoid DCT as much as possible (reliability was a top priority)
It should be automatic with comfortable rear seats.
It should be a safe car with at least a 3.5 or above crash safety score.
A city (read wife) friendly car it should be.
These things were discussed and agreed upon by all parties concerned, but eventually, we failed to toe the lines.
How it started and progressed:
So we started discussing all things the lower end of the Indian four-wheeled passenger automobile segment has to offer which made me realize that government regulations especially applicable taxes and "make in India" policy had left us with limited options (few even substandard). I zeroed down to the premium hatchback segment as it was the closest match to our listed criteria, wifey was also convinced that a 4-meter hatchback will offer more leg space and a premium feel than a similar-sized cross-over/sedan. With these thoughts in mind and armed with the knowledge gained from countless Youtube reviews and TBHP posts we started our "showroom run" in late April.
The top contender was the recently launched Altroz DCA, followed by Baleno, Magnite, Amaze, Kiger and Tigor in that order. I20 was initially ruled out due to the DCT gearbox and poor safety rating combined(I didn't know IVT was also there).
Yes, Nexon was also not considered because I didn't want to spend 3 lacs more on an AMT car (we only considered top or 2nd top variants).
So what all happened during TDs and our mutual 4 cents (mine & wife's) on the overall experience during the whole process is as follows. I will try to mention only specific points as detailed vehicle reviews by others have already captured almost everything in detail:
Mahindra XUV700:
What, where the hell that came from? Yes like I stated above we never toed the line. I always liked the new "Thar" but it was way out of consideration in terms of offered practicality so the next best thing on offer was (and is) XUV 700, although I was aware of the waiting period still thought of giving it a try who knows Missus may blink. So Concept Mahindra Noida readily sent the TD vehicle which was a top-of-the-line petrol automatic. I and wifey took turns driving while my father checked the rear seat comfort. Already a lot is written in praise of that Ultra refined noiseless engine mated to the finest TC gearbox I have ever experienced still I'll add to it.
XUV700 is an overall very comfortable, well-tuned crossover with big car-like driving manners. I found 2nd-row seats are set awkwardly upright and can't be adjusted, strange! Otherwise, an excellent package, and would have been seriously considered it if only I had to take the final call.
Verdict: Too big for daily commuting and the waiting period is too high. Missus and Dad rejected it straight away.
Tata Safari:
Not again boy, why even you made a list in the first place? So on 29th April at sharp 9:30 AM on a hot Saturday morning, we left home to visit as many showrooms as possible and decide on something. The nearest was the branch of Sagar Motors (Tata) at sector 62 Noida, we asked for Altroz DCA TD to which assigned SE requested some time to check on the availability as HQ and the branch showroom shared the same TD vehicle. We were offered seats, water bottles, and coffee in that order. Meanwhile, we checked out the Harrier and Safari on demo. Knowing that wifey won't agree I took little interest and just stood there watching her inspecting both.
Suddenly I noticed something strange, Missus went on checking all 3 rows of safari followed by driving position with all possible variations of the seat and steering. In the end, she asked if we can TD this. A diff. SE dedicated who was there for Harrier/Safari promptly nodded yes and requested her DL. In the next 5 mins, the wife was sitting in the white TD safari automatic setting the driving seat position to her liking. It was a short TD of approx. 2 KMs on a mix of open and busy stretches around.
We felt safari was more comfortable while NVH was higher than the XUV700 (of course it's an oil burner) and steering was heavier. Overall wife was pleased and said we can go for it, I was like what the hell just happened? Still, I maintained my composure and discussed with SE the availability and price of Safari XTA Trim. Meanwhile, it was updated to us that Altroz DCA is at the sector 5 branch and can be sent to our place for TD on Tuesday. We thanked them and left. I asked wifey again are you still positive about what you said earlier and she nodded, it was the first time in my life I was unable to decide whether I should be excited or remain cautious (I know this lady very well that even I didn't bother to drive Safari).
MSIL Baleno:
The next stop was the nearby Nexa showroom, it was bustling with a crowd and I felt like everyone wanted to step inside the new XL6 and feel it. A lady reached out to us enquiring about our needs and promptly assigned an SE, this guy first gave us a quick tour of the new and updated Baleno and proudly boasted about the 5-star rating of the car, which I countered that the new model is yet to be crash tested. Upon which he showed me a screenshot of some auto portal which mentioned: "New Baleno can get 5-star rating". I virtually banged my head and requested a TD which we got in the next 10 mins. Again it was a short 2 KM drive on a mix of good and broken roads.
We both took turns and drove the car on the same patch, while SE kept on detailing about features on offer. We both liked the car, especially the leg space all around, comfortable seats although they were a bit soft and may sag during long drives, nimble and responsive engine at city speeds. The metal sheet quality felt better than the previous generation and it looks like MSIL has paid special attention to increasing the door thud noise as it definitely sounded heavy. The rest of the fit and finish was slightly better than typical Maruti but can't be labeled outright premium. One thing which I really liked was this "leatherette padding" just behind the driver-side door grab handle where we rest our elbows while driving, that little thing made a lot of difference. That being said Baleno has the best-looking speedo console I have witnessed so far in the sub 10 lac Rs. segment. The major reason for considering Baleno was 6 airbags offered on the top 2 trims and excellent FE, which is around 14 even in city conditions.
It was my first experience driving an AMT and now I knew what "head nod" and "lag" was, albeit it was minimal, Maruti has done a great job here. Mated with a proper 4-cylinder at times AMT behaved like a proper automatic. I was very much interested in 2nd top variant which was priced at around 9.7 lacs on road (Noida). SE updated that waiting is around 3-4 months for AMT and in case of booking cancellation INR, 500 will be deducted. We further checked XL6 and shared our opinions that how it's not useful for us due to middle-row captain seats. We thanked them collected water bottles and left.
Skoda Kushaq/Slavia:
Skoda people at Noida have played smart here, they have opened a small store just opposite the Nexa showroom at sector 62. It's literally a shop of approx. 12×20 sq. feet only with a back-to-back parked Kushaq and Slavia next to a counter. Even if half of the Nexa customers are visiting the Skoda outlet they must be getting good inquiries I am sure. We both took TD of Kushq and Slavia 1.0 TSI automatic and literally got blown away by the sheer acceleration, dynamics, and space on offer. Overall fit and finish of both cars were good and felt like they can last at least a decade. We both liked the Kushaq but the infamous "fuel pump" issue stopped me from moving ahead. SE took my number and asked for a suitable time to connect then we left.
Nissan Magnite:
Next, we landed at the Nissan showroom to check Magnite. Showroom people were lost in themselves and didn't look very keen to entertain anyone. A middle-aged SE got assigned by FOE after waiting for 5 mins in that empty showroom. Surprisingly there wasn't any clean demo car parked inside, SE took us to the adjacent service center/yard where at least dozens of Magnites were parked in the front half section while the other half was service area. Magnite is definitely a good-looking car, further, it felt practical and spacious in all aspects too. Interiors are sub-par, especially the speedo console which it shares with Kiger looked similar to 90s gaming consoles. The CVT automatic TD car had some issues with AC and hence they offered us the TD of manual variant. Again the TD was short like 3 KMs max, I drove while wifey was tasked to check the rear seat comfort. The TD vehicle had only 10k KMS on ODO but the door panels were already rattling and over the breakers, there was a squeaking noise from everywhere. Whatever the reason was every undulation of the road was felt inside the cabin, in one word the ride was harsh and left us disappointed. TBH I had high hopes for this car but all of it got crushed under that rattling noise. That TD made me realize that "perhaps" Powerdrift guys are doing over-the-top paid reviews and conveniently not talking about very basic issues. Overall Magnite's engine (turbo), dynamics, and features on offer make it the most VFM proposition.
SE updated that the waiting period was only 10 days and they will send the CVT variant for TD at our home which BTW never happened, we thanked them and left the place. Now it was time for a lunch break, we went to "Shree Ratnam" got re-energized, and headed for the next stop which was again TATA showroom sector-5 (see how determined we were to conclude it the same day)
TATA Altroz DCA:
Sagar Motors TATA sector-5 was the most crowded showroom we visited that day. They had a total of 5 cars parked in the demo area and all of them were surrounded by people checking them inside out. FOE attended to us took our details, called a guy on phone to bring Altroz DCA from the yard, and then politely requested us to check the demo vehicle in the meantime.
Altroz was the top contender in the list, we both made up our minds from day one that post TD we will book the car and head home straight from there. We both watched multiple Youtube reviews of the car and I had gone through the TBHP Altroz DCA review in detail. It was clearly being stated everywhere that it's a noisy car as the NA engine is seriously underpowered but mated to a very good chassis, the car is good only for light-footed city commutes. Well, I thought that any way we only need a well-built city car so Altroz DCA should suffice the need. The realization came later that I should better respect the reviews especially TBHP ones coming directly from mods. Altroz is a well-built great looking spacious car but that's about it. No, it can't be categorized as premium, especially for those odd looking part digital part analog speedo, rest of everything interior, fit, finish, and quality was acceptable. I mean why TATA why? Is it that you didn't learn a single thing from JLR?
I asked Missus to drive first and test extensively, (We both are fast drivers and love overtaking between the gaps. All credit goes to the excellent tuning of the SX4 chassis and powerful engine). She started in peak traffic and surprisingly immediately said that car is lugging even in second gear speeds, on top of that the engine was very much audible inside the cabin. she switched seats with me within 1KM of TD itself and said that it felt like driving an underpowered CNG car. My experience was no different, the engine really felt strained and is meant to be driven gently, it took its own sweet time to reach even 70 KMPH. This TD was a complete downer and we almost felt as if we were robbed of hope (so much melodrama, I know but that's how it was). We gave our feedback to the FOE, meanwhile, the wife asked me to request them for sending a Safari for longish TD at home which they readily agreed.
Honda Amaze and City:
Honda showroom was nearby and we reached there within 5 mins. It was the most well-maintained vehicle showroom with ample parking space out there but devoid of humans, only a FOE and an SE that's it. Missus always had a liking for this car (or such cars e.g. Dzire, Tigor) as it has good luggage carrying capacity without compromising much on leg space despite its small size.
Amaze is a decent budget car with nothing to complain or praise about as such, the 1.2 petrol engine felt slightly underpowered but smooth. It was a day of many firsts, this time it was CVT. Now I know what's rubber band effect is, the disproportionate rise in engine noise but constant speed was surprising for me. As if the car was responding to throttle inputs a second late that too by increasing engine volume not speed. Overall it's a great city car with compact dimensions, a 4* safety rating, smooth power delivery, good leg space, and comfortable seats.
Now I wanted to further test the City automatic as well to understand how the much acclaimed Honda CVT works with 1.5 Liter engine (definitely not worth considering with amaze, IMO). I have extensively driven Honda City MT (3rd Gen) and Accord 2.4 (2nd Gen), both are really good and responsive cars and I am sure any enthusiast will agree with that.
Honda City has always been a benchmark in its segment, refinement, comfortable seating and fine interiors are its strongest forte. A quick fast drive later I realized that spirited driving and CVT are not a match made in heaven or say factory, although the same gearbox performed better with a 1.5L engine my experience is now ruined forever. Now I was thinking perhaps the CVT performs better with bigger engines as I never faced any issue whatsoever pushing the mighty Accord around the corners or say driving pedal to the metal but got corrected in no time (or within 2 weeks). We checked on the availability of amaze, enquired about discounts, and took off only to land 500 meters away.
Toyota Glanza and Urban Cruiser.
The booking:
The Esprit Toyota showroom was just around the corner hardly 500 meters away, by this time (4:30 PM) we both were tired, dehydrated, and slightly irritated. A day before I stated that I am planning to check out Fortuner and Audi A3 as well (coz why not), now the moment I stopped at Toyota wifey confirmed if I really want to check out Fortuner like now as it was late and she is unwilling to even step out of the car. I told her about Glanza and almost dragged her along to the demo section.
I must say Glanza is a looker (IMO better than Baleno), and the 2nd gen Corolla-inspired front section looks premium. The missus was a bit surprised to find out that Toyota is selling rebadged Maruti vehicles, she confirmed the same thing twice with the assigned SE making me look like a fuming fool. SE confirmed they don't have any Glanza AMT TD available as of now (wifey wanted longish TD) and waiting for the AMT is around 3 months due to chip shortage, but they will try to deliver in 2 months. Missus looked much interested in Urban Cruiser due to its SUVish looks, BTW I forgot to state that her favorite car was Ford Ecosport but unfortunately it was out of production else it would have been a no-brainer.
Our request for a TD of Breeza sibling got promptly entertained and wifey drove it for full 5 KMs in all traffic and road conditions while I was in the rear seat and kept on discussing with SE about any possible discount or prioritized delivery of Glanza (TBH I didn't like the dated interiors of the urban cruiser at all, also new breeza was just 2 months away). Wifey liked it very much and now Urban Cruiser was the top contender on her list, while I was sold on "Red Glanza G" and wanted to book it then and there (I am an impatient and trigger-happy guy). This led to a bit awkward situation where I wanted to book the car then and there to cut the waiting window as much as possible, while wifye wanted to discuss things at home and then take a more informed decision. Anyway, I convinced her for booking as the cancellation was fully refundable and we have got enough time to think through if we want to stick to it or not. We booked the car with a token amount of INR 5k at 6:30 PM in the wife's name, requested SE to send a demo car at home, and left. I had an ear-to-ear grin of accomplishment while my wife chose to remain "silent" till we reached home (A happy wife is a myth).
The reason for going for Glanza was simple: Everything Maruti Suzuki Baleno + Extended warranty of 3 years and better looks. I didn't find the top "V" variant which adds a (gimmicky) Heads UP Display, 360 Degree camera setup, cruise control (city car only remember), auto-dimming ORVMs, and Fog lamps to the feature list worth spending 1.2 lac more, hence opted for "G" i.e. 2nd top trim with 6 airbags. (I tried my best to check all the boxes of the created list, a sorted person, see!).
Analysis Paralysis:
We reached home at 8:00 PM, and briefed parents about the day and booking. Missus clearly stated that she is not much inclined for Glanza and instead in favor of a high-riding (SUV/crossover) car. The very next day i.e. on Sunday, the entire "consideration list" got flushed out with morning rituals and we were discussing prospects of owning the Safari over breakfast (Yes, you read that right). Who was the proposer "same lady who wanted to drive a city-friendly car" , in my wildest thoughts I didn't imagine this one scenario. Ever since she had experienced the comfort and street presence of the big, bold, luxurious crossover she made up her mind to retain and "flaunt" all of it. Missus now wanted a proper upgrade over SX4. Arguments in favor mostly included, we are now a big family with 4 adults and a kid we need a big car to move around comfortably, if not now when we will do it and I know you like to own big butch SUVs (While I was still in a state of confusion, what's wrong with her?). On Tuesday as promised by Sagar Motors their SE came along with a Safari XZA+ demo vehicle, wifey took a longish test drive of around 9 KMs on a long open stretch while crossing a small market area. Findings (from lady):
The front engine area or bonnet is way too flat, which hinders proper road view. (Now she is all praises for SX4's clean front view)
360 Camera setup is a must for a car this big and It's a big, very big car unfit for her daily office commute which requires driving through one of the busiest industrial areas of Noida. Ok, I thought now we are sorted, even this time also I didn't bother to drive the Safari. Why smell blood when you can't have the meat?
Now missus is keen for "Urban Cruiser" or say a high-riding vehicle and her list also included "Nexon". I explained to her that a new Breeza is just 30 days away with lot better things on offer why settle for a 6 yr old model? While Nexon is a great car but I am not going to spend north of 10 lacs on an AMT car (i had to literally eat my words here). A week went past this way with not many discussions further, following Monday we decided to check Renault's Kiger because why not? I called the Renault Noida showroom in sector 62 and requested a TD of "CVT Kiger" at home, they swiftly obliged and sent a "Kiger AMT". They somehow goofed up and promised to send the CVT model the following day. Anyway, it was good for me as I got to test drive both variants.
Renault Kiger AMT and CVT:
Kiger is a great-looking car from all sides no doubt about that, especially in blue and Red. The interiors are average with hard touch panels everywhere and are shared with cousin Magnite including a very childish speedo console. Rear seats and ride quality felt more comfortable when compared with Magnite may be due to less stiff suspension or lower tire pressure surprisingly in both TD cars. 2 strange things that I noticed in Kiger: first the front seat belt locker is awkwardly placed deep between both front seats and gearbox cavity which requires serious efforts to buckle up initially. Second, the window controls on the driver's side door are placed quite a rear set which causes elbows to rub against the B pillar.
The TD was 20 Km long this time I wanted to fully understand the AMT setup. This 3-cylinder engine with 71 HP is slightly underpowered for a car this heavy and AMT made things further messy. The car struggled to maintain the gear and keep shifting down with heavy noise when pushed through gaps, the infamous AMT power lag, and head nod was very much noticeable in this car, which wasn't that pronounced in Baleno. Next day CVT variant.
Kiger is by far the best-performing CVT automatic car I have driven (out of a total 4), the 1.0 Liter turbo petrol mated with this "magically" tuned CVT gearbox gives you brisk and lag-free acceleration till almost 100-110 KMPH post which power fades out. I think Renault-Nissan has done a fantastic job here. We (me and wifey) both liked the way this car moved and handled but wasn't very satisfied with the overall package. SE updated that 1 car each from the top and 2nd top variants in blue and brown shades respectively were available while for others waiting of 10-15 days was expected post booking. We discussed available discounts which were there as the new 2022 version was about to get launched within a few weeks. We were not convinced!
Honorable Checkouts:
One month passed already and there is no sign of the car, the reason was "chip shortage", especially for automatic varients the waiting time was and is simply beyond explanation. Although we had SX4 for some reason we both were getting restless and wanted to get our new set of wheels as quickly as possible. So I checked a few more not so considered "off the list" cars as well:
Hyundai I20 – After going through all the details on various forums, I thought of giving a try to the I20 IVT (DCT is strictly no-no). Noida has 3 different Hyundai dealerships but none had one for TD. Strangely SAs at all 3 said they will try to arrange a TD on a customer car if one ever comes up for delivery, also the waiting was of approx 4 months. This NA I20 engine and IVT gearbox combo are neither known for performance nor being frugal but what really goes for this car is its "premium" feel, fit n finish. Everything feels top-notch and built to last, a true premium hatchback.
MSIL New XL6 – I was accompanying a friend who was interested in XL6, and we checked out both automatic and manual variants. It was a short TD of 3 Km only, the car drives well and can absorb small bumps and potholes easily without giving many hints inside and shows good performance till 80 KMPH post that all enthusiasm fades out. The engine is tuned for maximum efficiency and the gearbox is not comfortable with any A-pedal adventure, but everything is delivered smoothly without much vocal drama like Altroz (of course it's a 4-cylinder and a Maruti).
The RC made in heaven: TATA Nexon XZA+ (HS) Petrol Delivery
Caution – Not recommended way to buy a car! Grab the popcorn, please.
It was 15th June around 6 PM at the clock, I was sitting at a hospital in Delhi waiting for my turn in OPD. Already bored of looking at the phone, I just turned my attention toward my fellow patients/attendants and their activities . There was 1 guy who was on the phone swearing by his 6-month-old Nexon, he was all praises for the car to the extent where at one moment he compared it with Mercedes. Trust me this was the moment that turned the course of my purchase decision. I thought why not try Nexon as well, I immediately searched and dialed "Sagar motor" sector-5 Noida's phone no. (although I had contact no. of one of their SA still) and requested them to connect me with an SA for Nexon.
I got a call back within 5 mins. (lighting fast, things are changing here) from person X (not sure if I should mention his name):
Me: (Post general courtesy) I am looking for spot delivery of Nexon AMT, can it be fulfilled?
Mr.X: With usual and expected no, "car has minimum 4 months of waiting, that too you want an automatic which is simply not possible. You have to book the car and I'll try my best to deliver within 2 months that's the best I can do for you.
Me: I'll pay in cash color and variant are not a concern here. (I was just playing, wasn't serious at all coz why not? I had time.)
Mr.X: Not possible sir, you have to book Blah blah…
Me: I already have 2 bookings for Glanza and Sonet (playing again) I am not going to book 3rd car, if you can arrange a quick delivery then ita okay else leave it. (One of my good friends has Nexon AMT, so I thought why not test drive his car and get a review from the horse's mouth as well.)
Mr.X: Sorry sir not possible, let me know if your mood changes, bye.
I was mostly expecting something similar to happen, Nexon is no doubt a hot seller and now I can say unarguably it deserves those numbers. But what happened next that day was least expected, within a few minutes scenario got completely changed as I was getting a call again from Mr.X within 15 mins. of the last call, follow on:
Mr.X: Hello sir, I just checked my database we may have a top-model Royal Blue Nexon XZA+ HS readily available, are you interested?
Now I was in a fix, how should I respond to this guy coz this one car I never considered for having AMT and overbudget by 3.5 lacs?
Me: That's awesome, what's the catch here?
Mr.X: Sir, as of now I have verbal updates, if you are comfortable with the variant, color, and price then only I'll put my efforts to hold it.
Me: Yes please hold it for me and confirm ASAP.
Still not sure how I said that without getting approval from the home ministry. Although I knew that wifey would rejoice in this one decision, but what about TD?
Mr.X promised to come back with further updates and disconnected. All of this happened within a span of just 30 mins.
I immediately dialed and broke the news to misuse and earned her quick appreciation in return along with the question, what about TD? (I was so happy that at least I know my wife well). I reminded her of the drive we had at her parent's place in a relative's manual shift Nexon around November last year and how much we liked the car. She got convinced (What was happening here). TBH I was tired of this extended car game and decided to experiment and manage with whatever pops. (Stupid decision, yes I know but that's how it was). Anyway, we checked out the Royal Blue shade on various vlogs, feature lists, and whatnot about the particular variant on the call itself (yes, that too waiting in an OPD queue).
BAM Mr. X called again just after almost 20 mins. (boy, he is fast) and informed "sir, It won't be possible to allocate the car as the status is not clear, I would request you to kindly book the car, I'll try my best to deliver ASAP". I just said let me think over it, thanked him, and disconnected. It was my turn to see the doctor.
The next day was supposed to be a usual boring day for us and no surprises were expected. Then at around 12:30 PM I got a call from Mr.X:
Mr.X: GM Sir, the status of the car is clear and confirmed, we can deliver it within 3 days subject to full payment.
Me: (Almost stammering) Okay, that's great, but didn't you say that there is a waiting of 4 months on AMT?
Mr.X: Yes there is, the original customer has asked us to push the delivery by a month, we don't have that much space in our yard. And since you have no constraints around color and variant with ready finances we are offering you. Kindly book it right now so that I can hold the inventory
Me: Just give me 5 mins. I'll call you back.
I literally jumped from my workstation and landed on wife's workstation scaring the shit out of her, narrated everything in single breadth, and asked her opinion. We discussed and agreed to move ahead and decided to lighten the account by another 3.5 lacs over and above the agreed budget.
I called Mr.X and asked him to book the car for us with a condition that the final payment will be made only after PDI and there wouldn't be any deviations in that, to which he agreed. We booked the car with INR 10k by account transfer and shared the requested documents over WhatsApp, against which he shared the payment receipt within 30 mins.
Later that day I met Mr.X and further questioned him, why he is not pitching the car to the next customer in the waiting queue, to which he said "Sir, this is the top model and a new color in the lineup, no one else have booked this color and I may have to call each of them and explain the situation, then 1-2 of them will turn up to have a personal look, its long process. And since you don't have any issues, I'll be able to reach the monthly target faster". I already got the insurance quote from Policy-Bazar and asked him to match it, which he initially denied but post hard bargain I managed to bring the difference to only 5k also I refused the showroom accessories despite his best effort. The car was in the yard and will be bought at the showroom for PDI the next day.
The next day although it was drizzling we (me and missus) reached the showroom for PDI at around 3 PM it was Friday 17th June. The car was parked in the delivery area and oh boy she was looking gorgeous. I had the Team-BHP PDI checklist handy with me. We both quickly inspected the car for any paint jobs or scratches, inspected the surface for any undulations (mild dents), and checked all controls and functions properly. Form-22 mentioned the factory dispatch date of 6th June only, duly noted down the tyre make and model which was Goodyear Assurance. All in all everything looked good so we moved ahead paid the full amount via bank transfer, and completed the paperwork. We were delighted and decided to take the delivery on Sunday 19th June and left for the day.
During PDI
The Day: We reached the showroom by 12:30 PM, the showroom was again bustling with a crowd. Mr.X is a man of his word he kept everything ready, multiple people quickly got involved with us, and Missus signed a few more papers (extended warranty and a few others) while I was getting a quick demo of functions, features, and toolset including tyre inflator followed by customary cake cutting ceremony and key handover pics. It all happened really fast and by 2 PM, we were out on road in our brand spanking new once "not so considered Nexon" for the temple.
The new car: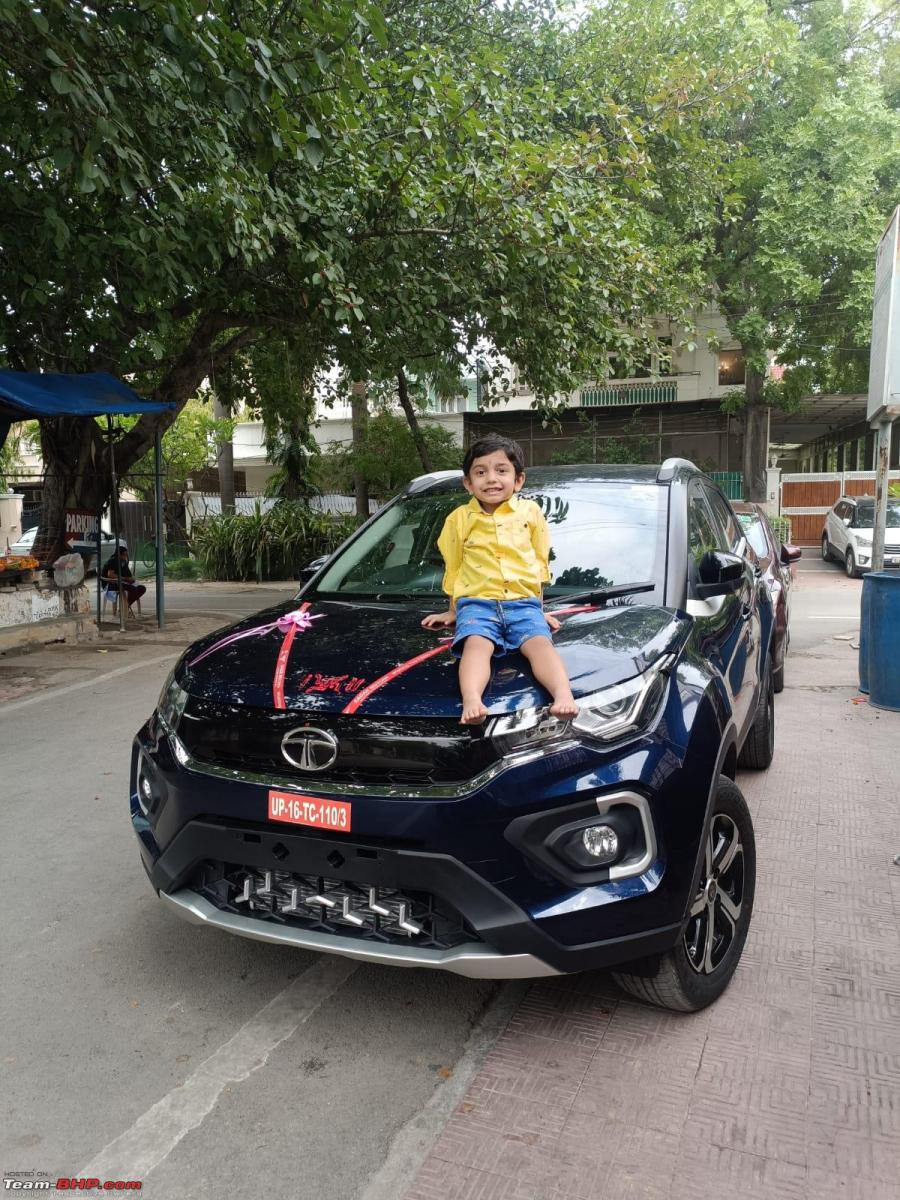 Nexon's Hexa inspired front macho looks are more pronounced in this Royal blue color shade.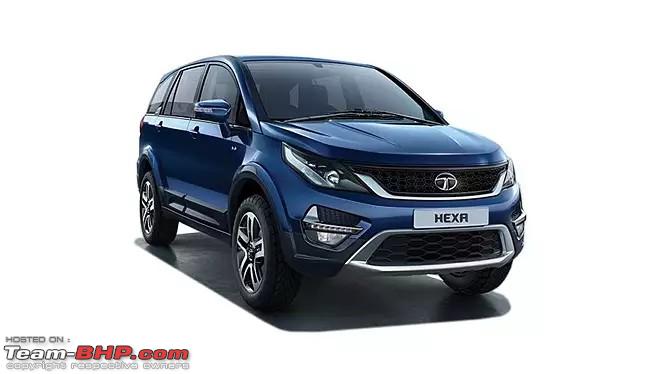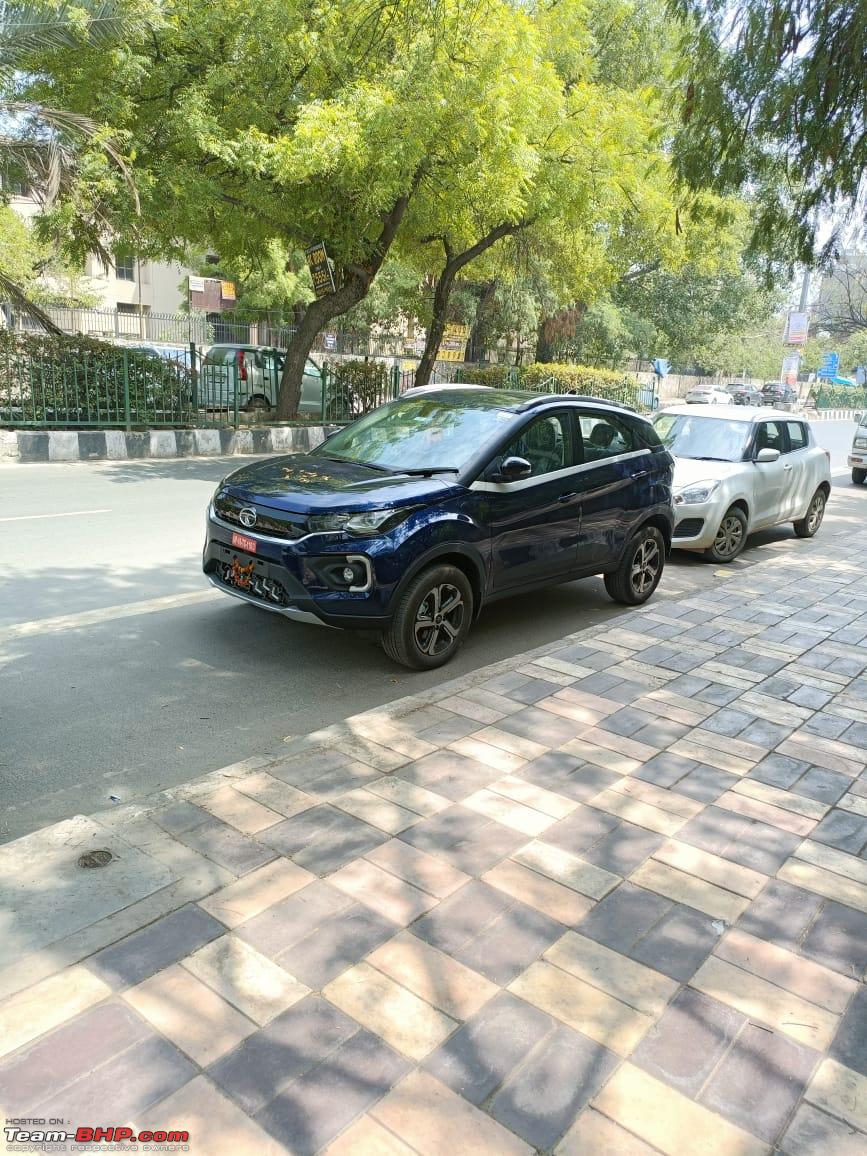 Thanks for bearing with me till here, ownership review follows in the next post just below.
Continue reading FlankerH's review for more insights and information.
Source: Read Full Article