DIY: Installing the OEM headunit from the Tata Tiago XZ+ in my XZ(O)
My car is a 2019 XZ(O) variant, and it came with a weird 5″ HU which also came with the Tata Hexa & Tigor XZ for sometime.
BHPian pritanshchandra recently shared this with other enthusiasts.
Installed the OEM headunit from the Tiago XZ+ in my XZ(O):
Ever since I bought my Tiago, The only things I missed from the XZ+ variant were the projector headlamps and the bigger 7″ HU with Apple CarPlay and Android Auto. There were other things as well like the Auto AC and the bigger 15″ alloy wheels, but they did not fancy me much. My car is a 2019 XZ(O) Variant and it came with a weird 5″ HU which also came with the Tata Hexa & Tigor XZ for sometime. The 5″ HU had no issues whatsoever, it had a passive touchscreen and map functionality in collaboration with Mapmyindia (NaviMaps), though bugged, it worked fine for the most part. I swapped the reflector headlights with the projector one's in August 2020, I have posted about it in the same thread. A few days ago in a Tiago WhatsApp group, one of the members casually asked if anyone wants to buy the OE HU from his Tiago XZ+ as he was switching to an Android Based HU. I replied faster than the speed of light and the deal was done within the hour. 2 days later, I had the HU in my hands and I couldn't keep calm. I got the HU at a mouth watering price.
The installation:
It was pretty simple. I just removed the preinstalled frame and HU and the couplers from behind and swapped the HU with the new one. It was plug and play. The only hiccup I had was with the USB Port as mine had a different kind of port and it did not work with this HU. Boodmo came to my rescue and the compatible cable was ordered the same day and delivered within 2 days. I ordered the one without the AUX port as I never used it and the one with the AUX port was double the price. When the delivery guy called, I went down with my toolkit, water bottle and towel as I was so excited to finally see it all in action. I couldn't wait anymore. As expected, it worked! Attaching some pictures of the installation process and then some of the HU in action in my Tiago XZ(O).
The new HU:
Like ChrisFix says.. Out with the old:
In with the new: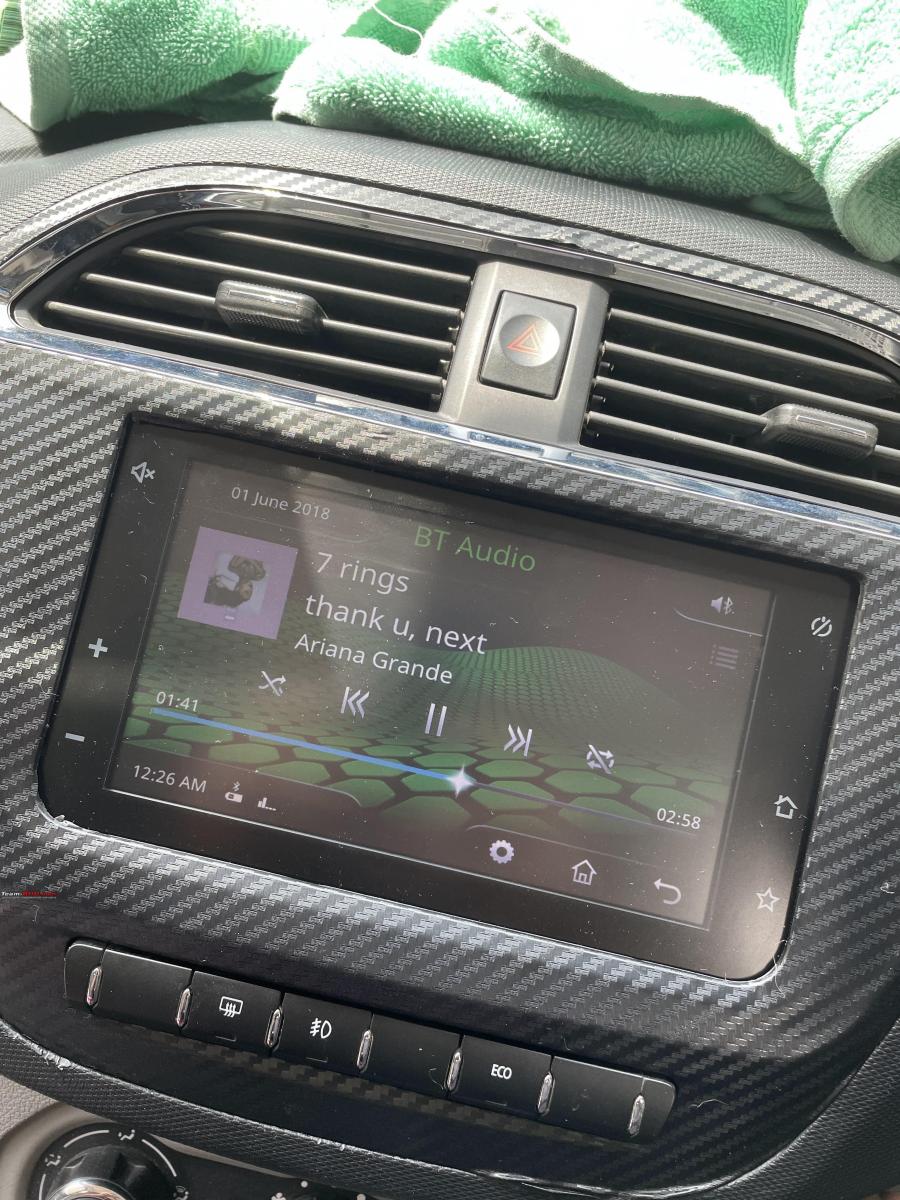 The USB+AUX combo that came with my car – The USB does not work with this HU, AUX works:
The new cable without the AUX Port. USB works: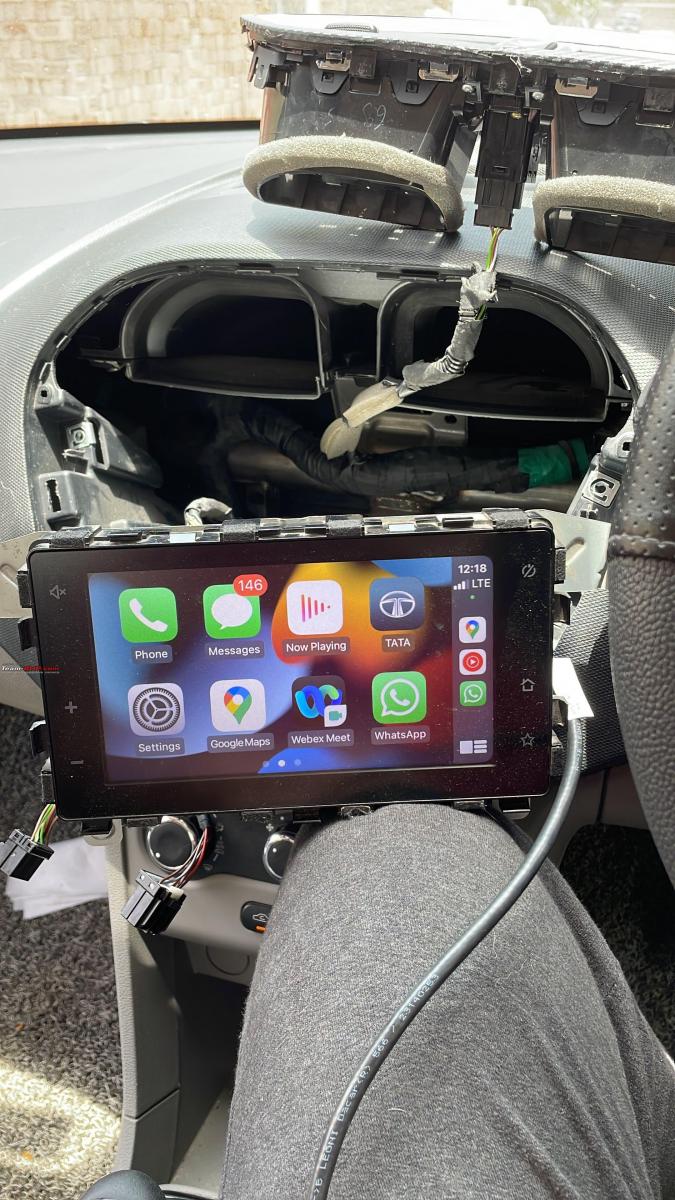 CarPlay in action:
Bonus picture – CNG was planned and was in-making from a long time:
Check out BHPian comments for more insights and information.
Source: Read Full Article