Eating on the Go? Here\u2019s What You'll Need to Keep Things Neat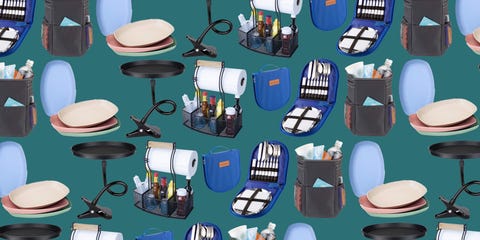 Due to safety concerns brought on by the pandemic, take-out dining is more popular than ever. But as anyone who's ever eaten a cold french fry knows, your dinner usually doesn't taste the same by the time you get home. We're here to tell you that eating in your car doesn't have to be a giant mess—if you come prepared. Most of the items on this list are plastic, washable, and durable, but none are so expensive that if you lost or broke one of them, you'd be crushed. Don't forget the wipes!
Also check out these 10 stylish, protective car seat covers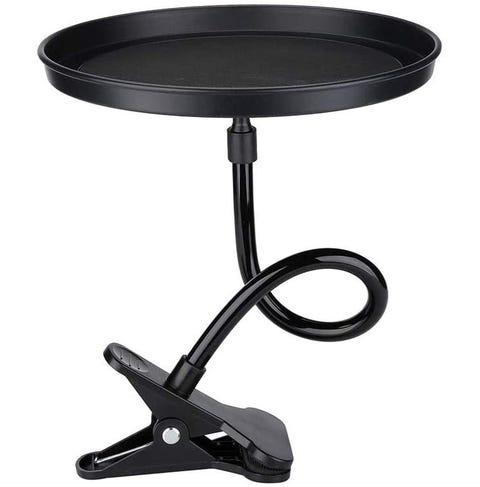 This plastic dinner plate clips on to your steering wheel, the passenger side door, or wherever else you may need it. It articulates and holds 2.2 pounds of food (which should be plenty).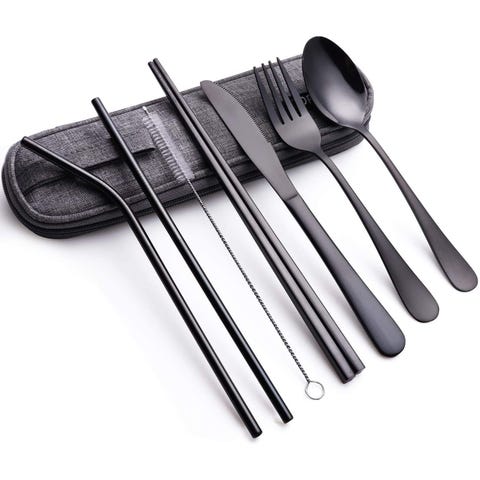 If you're only ordering for one, this stainless steel flatware set from Topbooc comes in tons of colors and fits snugly inside a carrying case. Reusable straws also help the environment!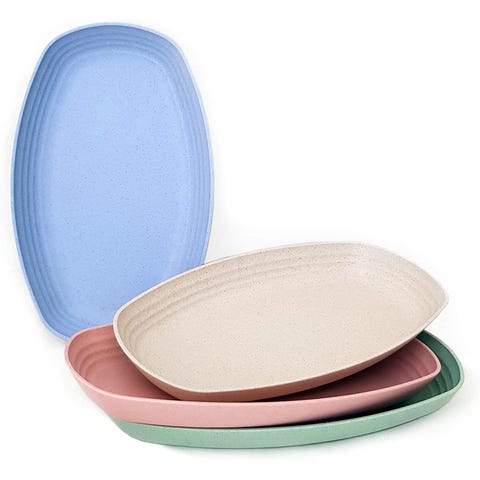 These unbreakable, BPA-free, washer- and microwave-safe plates measure about 12 x 7 inches and come in a package of four. Extremely lightweight, they also include a carrying pouch.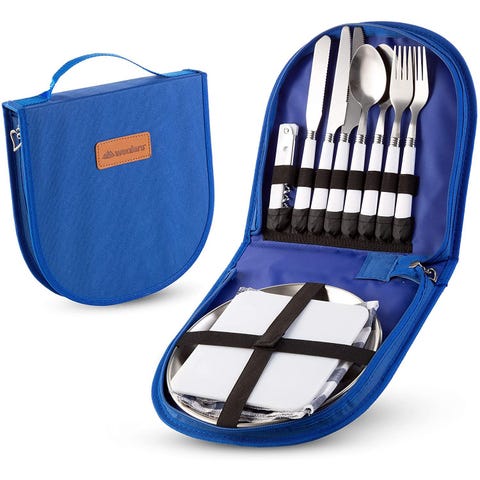 This 12-piece set from Wealers includes settings for two with plates, knives, spoons, forks, and a wine opener. The silverware is stainless steel, and it all comes in a zip-up case.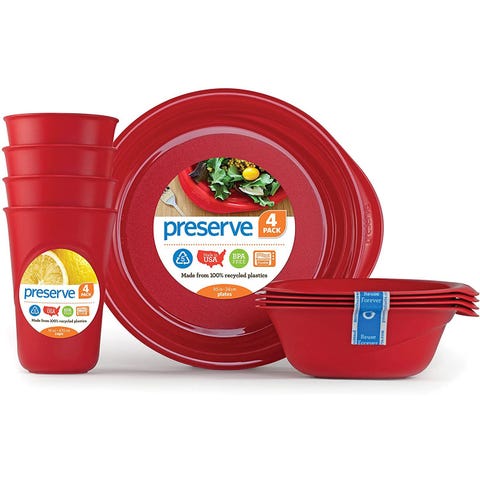 This dishware set from Preserve is made from recycled materials and includes four 9.5-inch dinner plates, four 16-oz bowls, and four 16-oz cups. It's all dishwasher safe.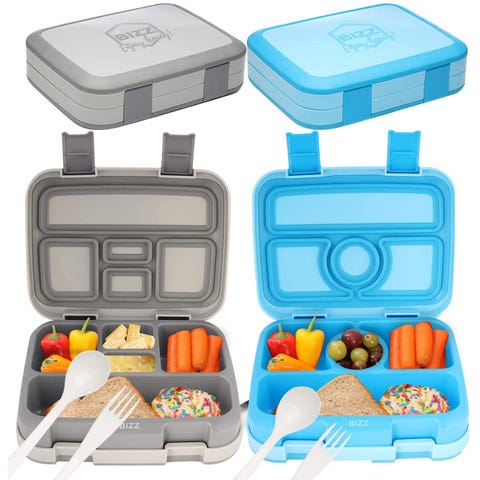 If you're carrying a meal from home, boxes like this one from Bizz are a great option to store and serve. This two pack is stain, odor, and mildew resistant, and is microwave and dishwasher safe.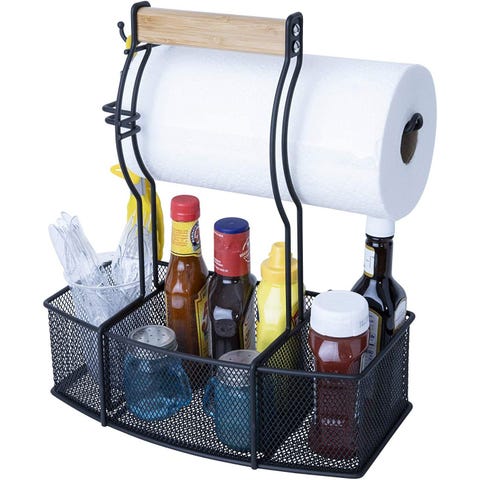 This is more of an outdoor condiments caddy, but if you're having a family dinner in the car, this gem from Superior Trading Co. is a handy way to hold all the stuff. Or your fries.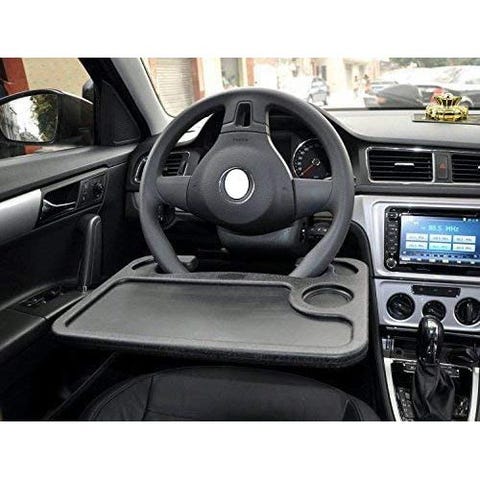 This adjustable lightweight tray from Cutequeen hooks on to your steering wheel for the perfect fit. (If you deign to do work in the car, it also doubles as a laptop tray.)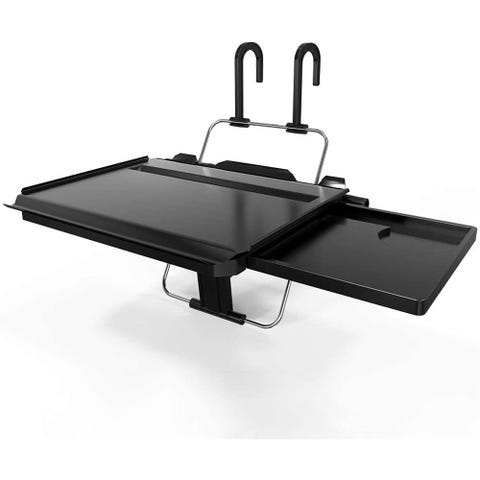 This tray from ElfAnt Car connects to either your steering wheel or your front seat for backseat dining. It has an auxiliary tray that pops out on the side so two people can dine together!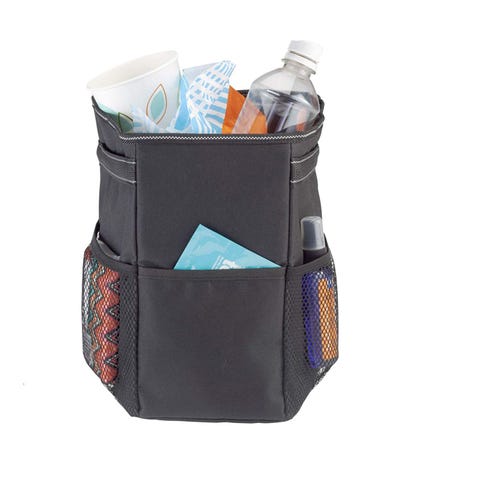 After dinner there will invariably be some trash, so use this can from High Road to store it before you toss it. Bonus: It can be fitted with a standard grocery bag.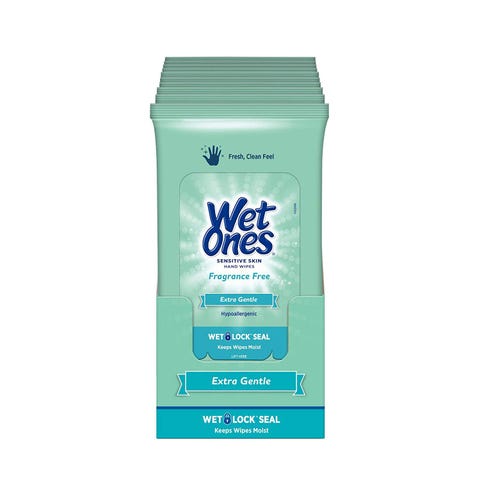 You'll also need something to clean up after yourself and the kids—especially as you get braver and start eating messier food in the car. Stash some Wet Ones Sensitive Skin hand wipes so they're there when you need them.
Source: Read Full Article