Hitch-Mounted Cargo Carriers for Road Trippers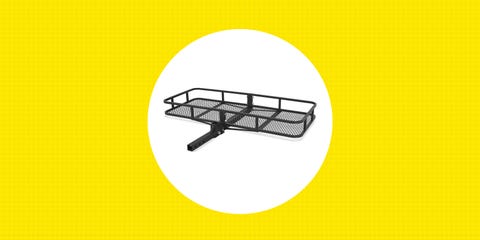 Packing up the car for a road trip can be stressful when you're working with limited space. If you can't get everything to fit using your best Tetris skills, it may be time to consider some external storage options.
While roof racks are popular, they're not great for your vehicle's aerodynamics or your back. Hitch-mounted cargo carriers, on the other hand, are easy to load and unload, and since they're tucked behind the vehicle, they don't carry as large of a fuel-economy penalty as a roof box does. Plus, some of them boast impressive volume and weight capacities that roof racks can't touch.
We talked to experts from Car and Driver about which hitch-mounted cargo carriers they use and recommend. We also searched Amazon for the top consumer-rated picks. Here are the ones you should consider. Just don't forget the hitch.
Highly Rated Roof Racks for Your Crossover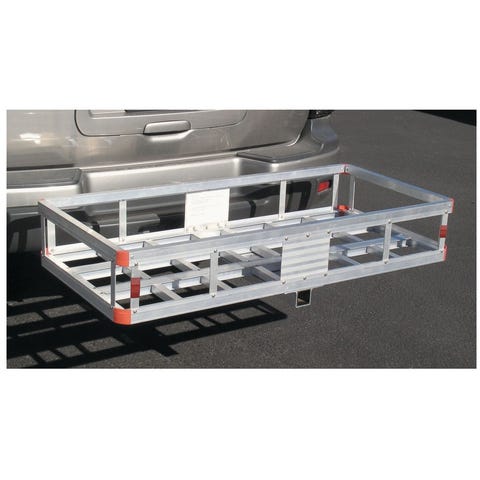 Recommended by C/D, this aluminum cargo carrier is lightweight, rugged, and durable. The anodized finish helps prevent corrosion—which is handy because these carriers are exposed to all flavors of road grime. And the price ain't bad either.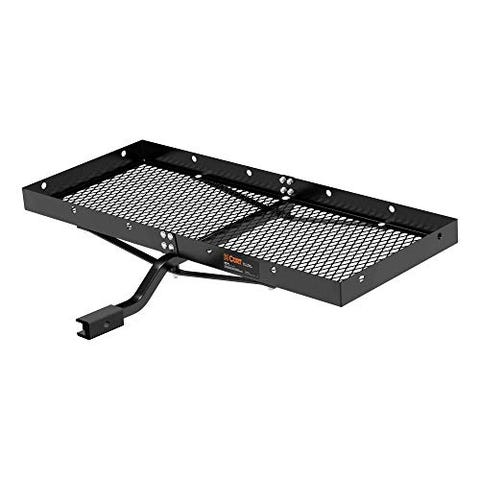 This carrier boasts a weight capacity of 300 pounds, and its angled shank places the load platform at a nice height. Many people rave about tray-style units because your gear can cantilever over the edge a bit. Make sure to invest in some good straps to keep everything secure, though.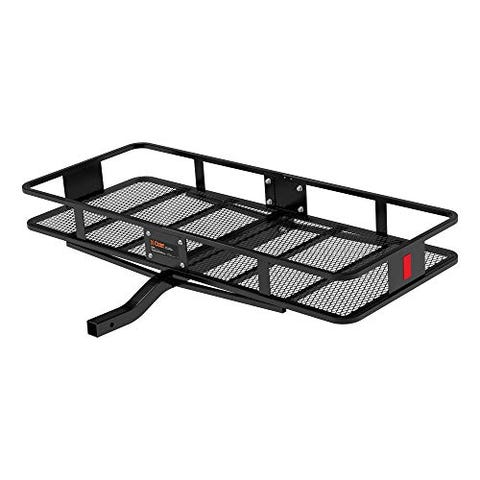 This basket-style cargo carrier has an angled shank to keep your luggage high off the pavement and an impressive 500-pound weight capacity. The top rail will help keep your cargo in place, and the black powder coat prevents corrosion.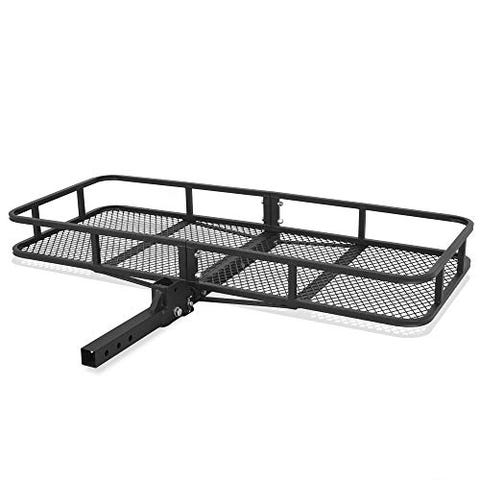 If you lack storage space inside both your car and your home, this hitch-mounted carrier might be the one for you. It boasts a 500-pound weight capacity, and when not in use, you can fold it into a more compact package.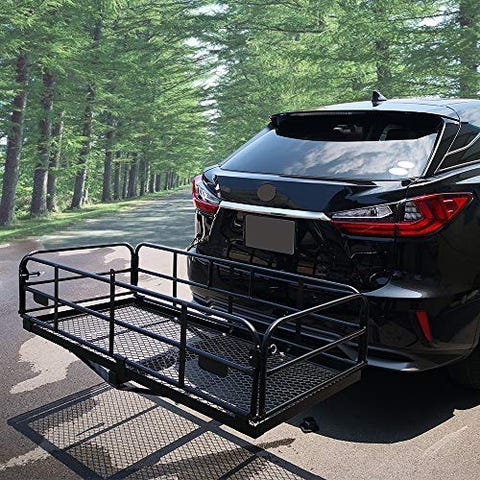 This cargo carrier has 14.4-inch retaining walls to prevent your luggage from sliding. If they get in the way, you can fold them down and use this as a tray-style carrier. Also, one of the side walls swings open, so it's easy to unload and load your gear.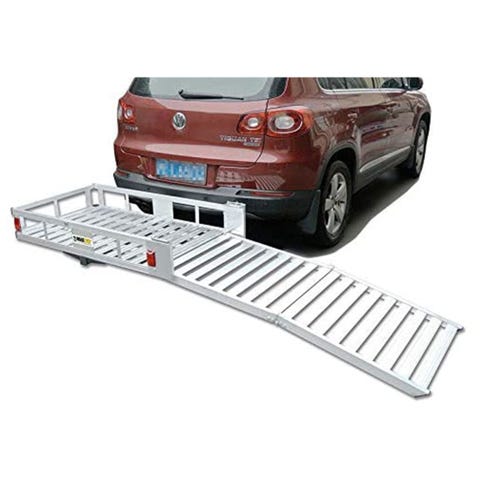 The extendable ramp makes this carrier a must-have for anyone who needs to tow a wheelchair, lawnmower, grill, etc. Plus, the aluminum construction is durable and rust resistant.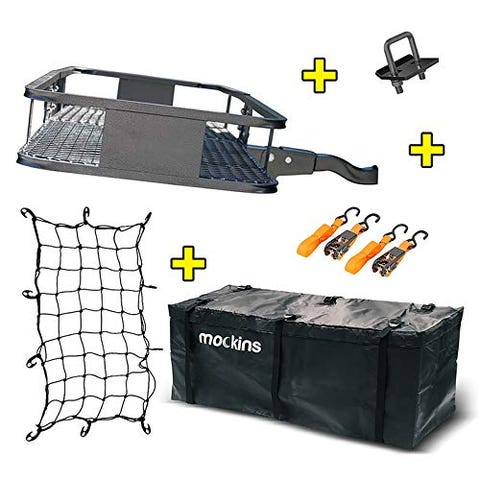 This foldable carrier will haul 500 pounds' worth of stuff, and the kit includes everything you need to keep your gear secure and safe from the elements: a waterproof cargo bag, a hitch stabilizer, a net, and two rainproof ratchet straps.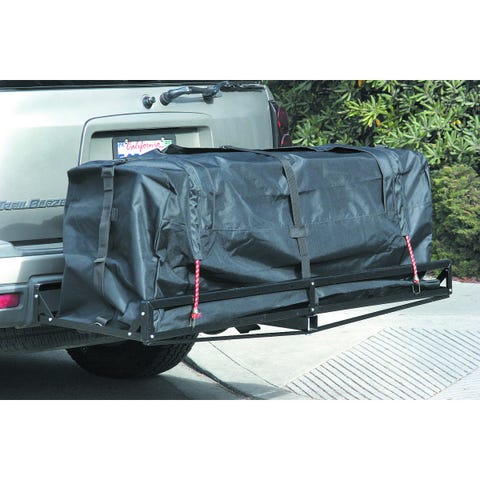 If you're considering a hitch-mounted carrier, you should also plan to buy a cargo bag to protect your gear from the elements. This one—recommended by C/D—measures 54.5 inches long and will fit on most cargo carriers.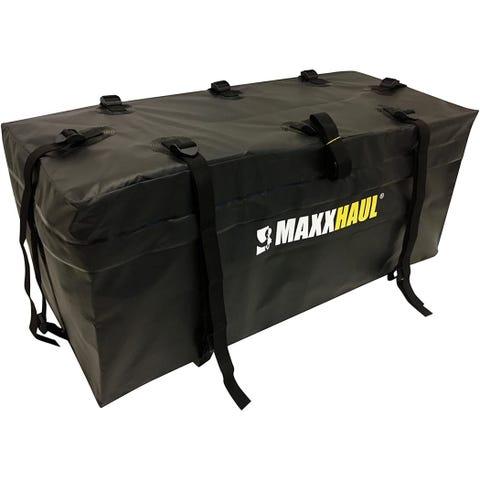 Looking for a heavy-duty cover? Consider this one. Built with welded seams and a UV-protective coating, the bag will protect against rain, sun, wind, and exhaust gas. And with 11 cubic feet of volume, it fits a fair amount of stuff.
From: Car and Driver
Source: Read Full Article