How I bought a 11 year old zero mileage Ducati 848 EVO Corse superbike
Unlike the Busa, I told my father up front that madness No. 6 is coming home and like always he struggled to find logic behind my buying decision.
BHPian SnS_12 recently shared this with other enthusiasts.
As far as I can remember right from my childhood days I only had one dream/goal in life to own a super bike one day. I had no other goal as clear as this and that is why even in my early college days I had no clear vision as to what career path I would choose and all I knew was that I have to start saving up to buy myself my dream bike. Even, when I started earning back in late 2003, I would do weird calculation in my brain on the amount of money I can earn and save and the timeline in which I would be able to afford to buy myself a super bike. But, as reality would hit the journey would take forever and with a lots of ups and down I finally woke up from my dream world and actually started taking my professional career seriously and eventually landed up in the position where I am today and I am forever grateful to my guiding angels and my father for that.
My first bike my 1999 RX 135, was bought (he paid for it entirely) by my father in 2004. Even though I had started working in late 2003, the concept of saving money was still alien to me and the cost of the bike was almost 3 months earnings back then. My childhood friend had seen this bike at the Yamaha dealership when he took his father's RX 100 for service and subsequently told me about it. I had a test ride and immediately fell in love with the torque rush from the bigger engine and went to my father with a prayer to buy me this bike. I thought since its a used bike he would agree as it was much lower than buying a new bike. But he refused and said that he would like me to buy my first bike from my own money. That really broke my heart and almost a week passed when on a Saturday my dad asked me if that bike is still around and if I want I can buy it and he will pay for it. My immediate reaction was like it's almost a week it won't be around and must have been sold buy now. He still said no harm in checking if its still available and that's what exactly i did and too my surprise the bike was still available and I landed on the following day which was a Sunday and bought my first bike a RX 135. The most memorable thing was the day I got it was 14-11-2004 and I couldn't have had a better children's day ever .
Later on through the years I got my RD 125 and RD 200 and finally my first big bike came in late 2012 the Ninja 650, which I then sold after using for 18 months before buying Bluebird (Busa) in 2017. Over all these year I have learnt one thing that something that is destined for you and meant for you will eventually happen and that is the story behind Bianca, my old new Ducati 848 EVO Corse.
You may wonder why do I use the word old new Ducati and that is because this is a 2012 model the same year I got my Ninja but Bianca was never used and was properly stored for all these years as if waiting for me to come and take her home one day. The story behind the bike is that there were four Italian made 848 EVO's sent by Ducati, Italy to be used by Ducati riding school down in South India and these bikes got caught up in the infamous Chordia scam and got stuck in Delhi customs. My friend who was supposed to maintain these bikes at the track for Ducati eventually got these bikes from Delhi customs in auction and got all the four bikes to Mumbai, and he had planned to sell them. There were two Red and one Dark Stealth and one Arctic white. The Dark stealth he decided to keep for himself and the other three were available for sale. I had seen all the four when they had arrived at his workshop and though I had a desire to buy one I never thought back then at it would be a reality one day.
Eventually one red was sold to someone in Mumbai and the other Red and White were put up for sale and I guess they were put on even Facebook marketplace but people joked that these can't by zero mile bikes and that the speedo might have been changed and what not. However, the Red and Dark Stealth found a caring home eventually and only the Arctic was left. That is when my desire to buy it was reignited and started giving it some serious consideration. My only worry buying one was the challenge of riding it in traffic which these bikes absolutely hate and the heating issue. However, the biggest draw for me design wise was the single sided swing-arm and the delicious under tail exhaust system. Even if the bike missed the entire engine i would have gone for it and would have displayed it in my living area of my future home. But then the thought of owning a Ducati of this era and that with zero miles in India is something that would never ever happen in a lifetime is when I decided to finally freeze it and tell my friend that I am buying it.
Unlike the Busa, I told my father up front that madness No. 6 is coming home and like always he struggled to find logic behind my buying decision. He was like all your bikes take you from A to B and how different this would be and I was like this one is really different and you guys really have to see it to believe it. My wife and my mother were not completely sold as it was a decade old bike and they really didn't care if it had any kms or not. My wife even asked me can't you get this paint scheme on a new Ducati instead of going for a old one.
None, of them had seen the bike and I had decided to collect the bike and take it straight to Sumant at OCD Detail Studio (that is my temple) to give it some much needed TLC. So, I collected the bike on 14th April (same date when I collected my RX 135 two decades ago). My friend got the front suspension oil changed, new engine oil and oil filter, along with all the hydraulic fluids changed for the clutch and front and rear brakes and the cooling system cleaned and filled it up with new coolant. Also, I installed a new Sprint air filter which i got through Lanesplit and was the last piece they had in stock. Collected the bike and took it to the fuel pump for its first full tank and then to OCD for the top shelf Nano Graphene coating just like I did on the Busa. The bike was ready the next day, which was the 15th and I rode it home for its first unveil in front of the family.
When I rode Bianca for first time on the 14th there were a lot of things going on my mind as the bike is really intimidating at first and very demanding in terms of riding posture. Also, i was prepared for my bum to go sore in no time and my legs to get tandoor with the engine heat. But, surprisingly the heat management on the 848 EVO is liveable and much better then my expectation. Also, the seat is quite comfortable if I may say so and its only the weight on the wrist and the hard clutch that gets on to you. The clutch on this is a real challenge to use in stop go traffic and its surprising how hard it is despite being a hydraulic unit and Bhpian No_fear's elder brother told me even the dry clutch is same in feel. Also, this engine doesn't like to be ridden in traffic and with the hard clutch i managed to stall the bike twice. Eventually, I learnt that the clutch has to be released very gently and it needs very precise throttle inputs in traffic and with forward leaning riding position this is one bike which commands you're 100% attention at all times or it will come and bite you in the a$$ and especially the insane midrange this L twin motor produces which can really catch you off guard. No wonder Valentino Rossi struggled to put down the power during his stint with Ducati.
Technical Specification of the bike is as below:
Capacity: 849cc
Bore x Stroke: 94×61.2mm
Engine layout: Desmo L-twin
Engine details: DOHC, 8v, liquid-cooled
Power: 140PS (103kW) @ 10,000rpm
Torque: 72.3lb-ft (98Nm) @ 9750rpm
Weight: 194 kg (wet) / 168 kg (dry)
Some pictures before we move to part how the unveiling in front of the family went off:
The picture clicked in 2017 when the bikes had arrived from Delhi customs: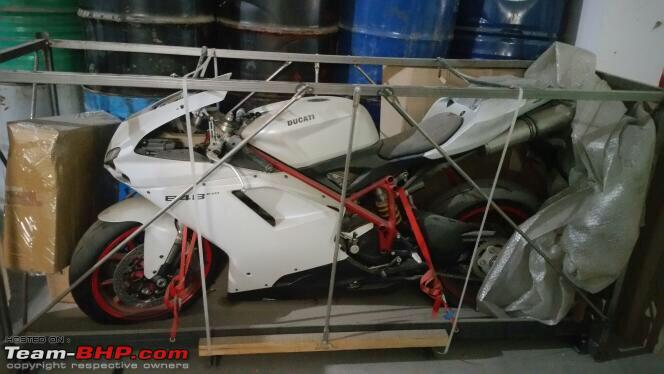 Old folk being replaced:
Without the front and front fairing: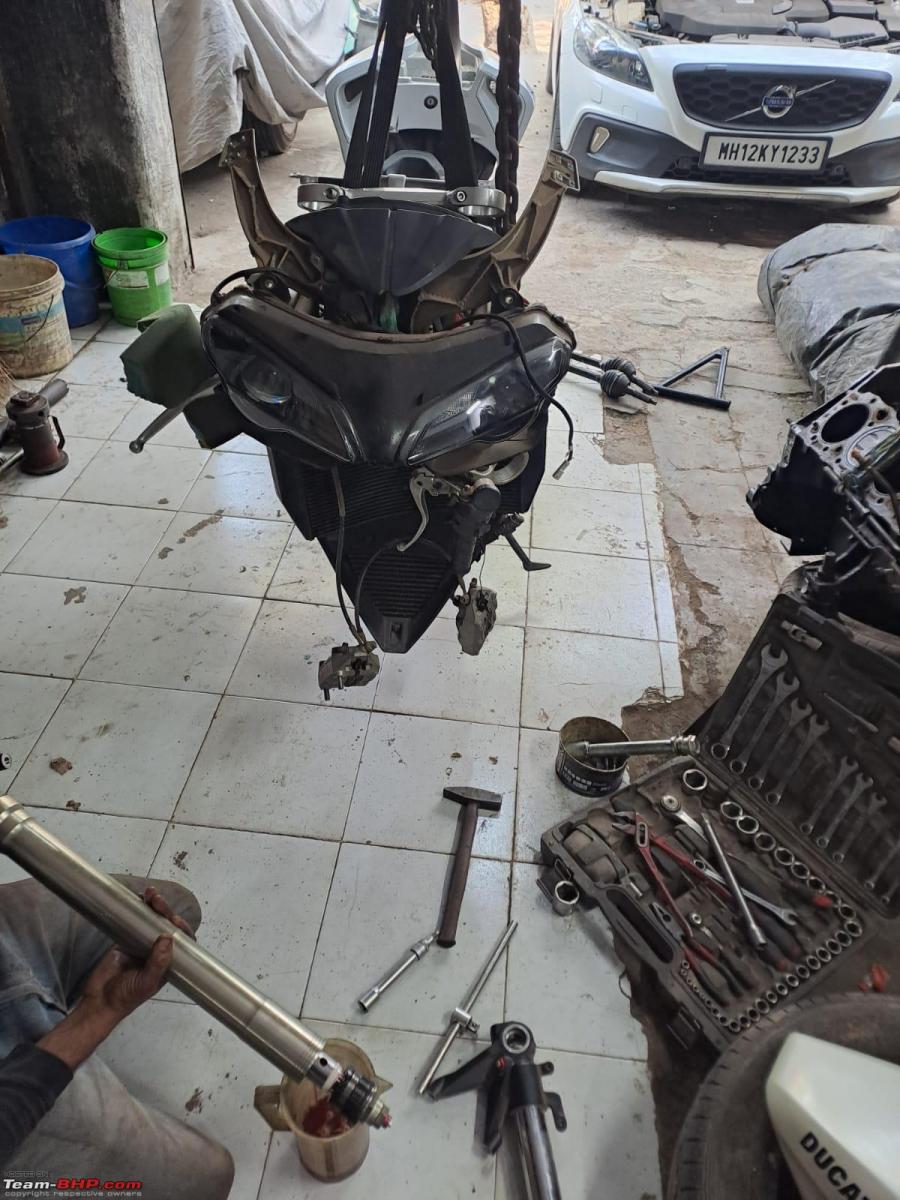 Sprint filter courtesy Lanesplit: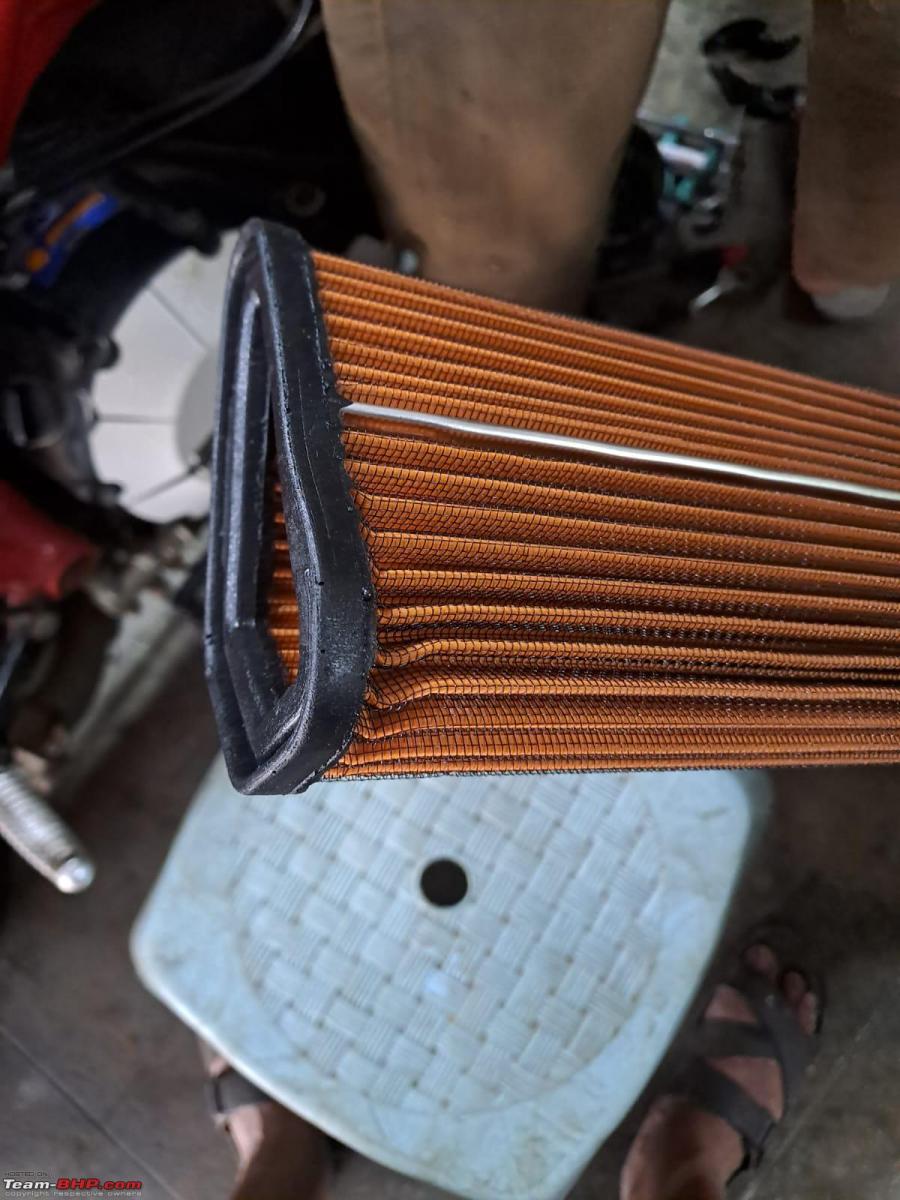 Furl injectors taken out to be cleaned: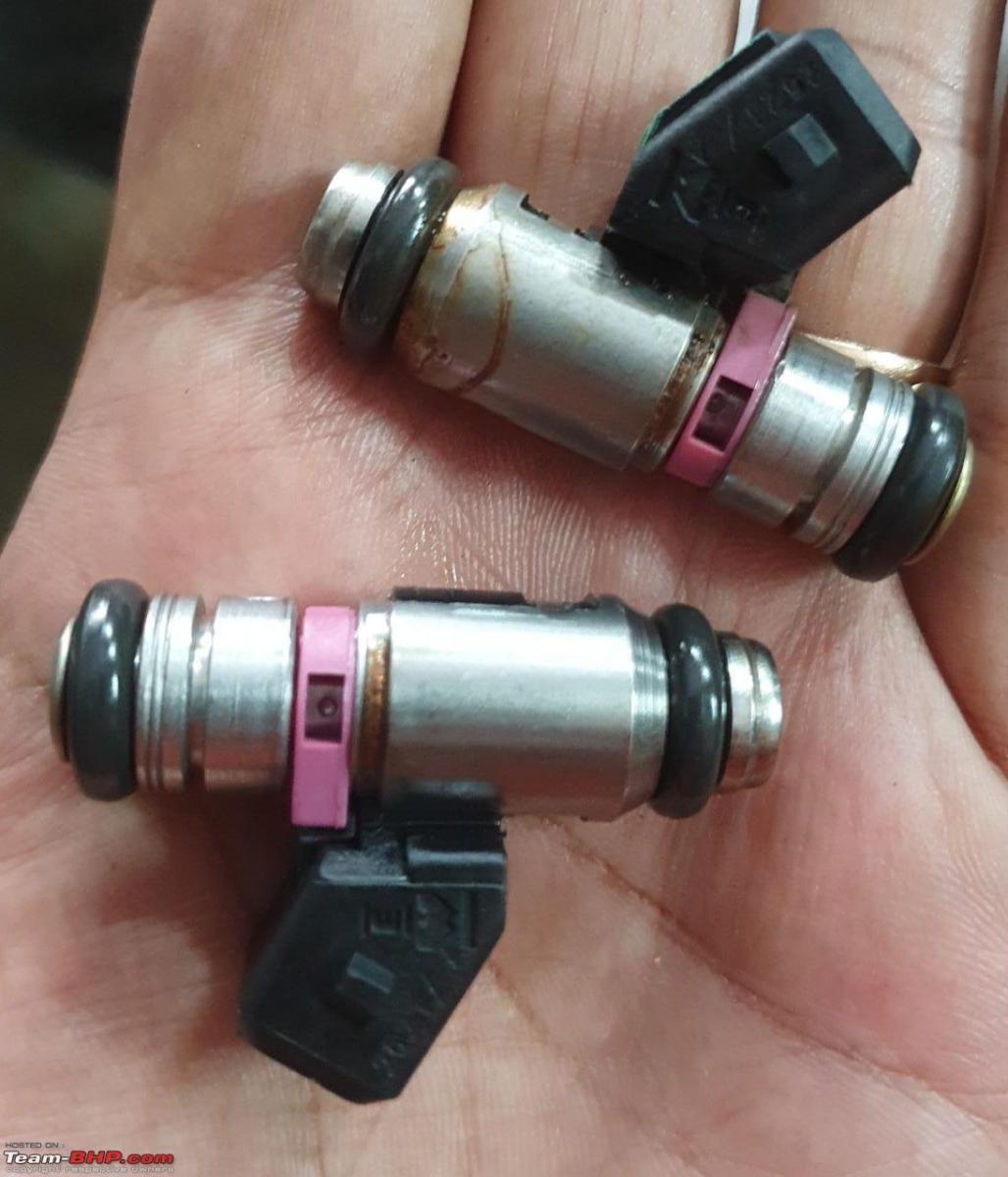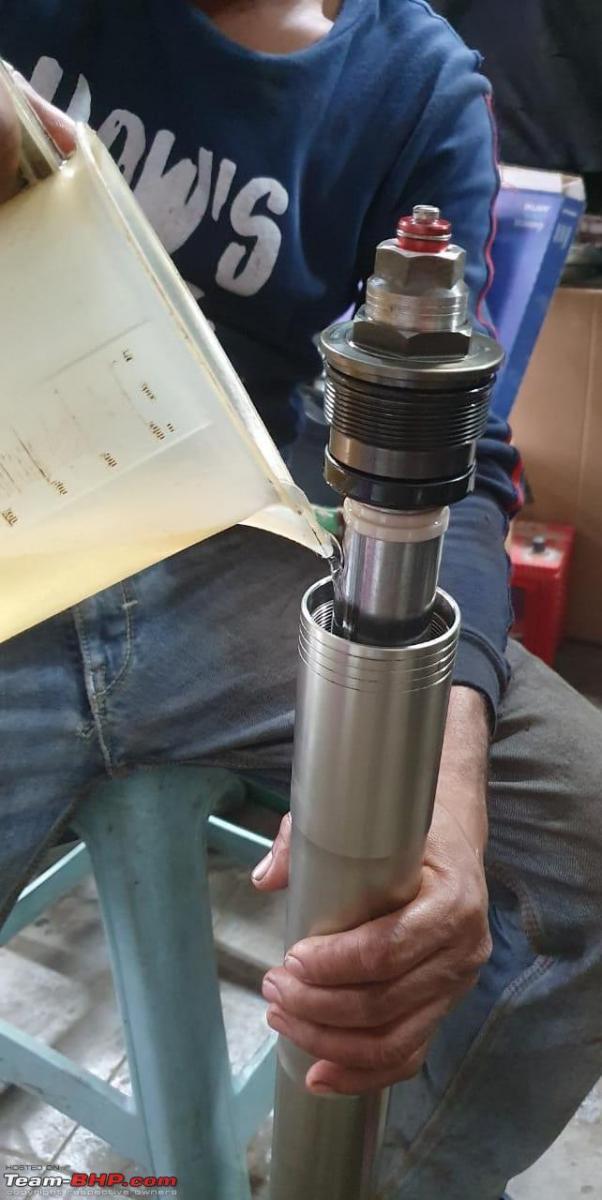 New Pirelli DR4 rubber: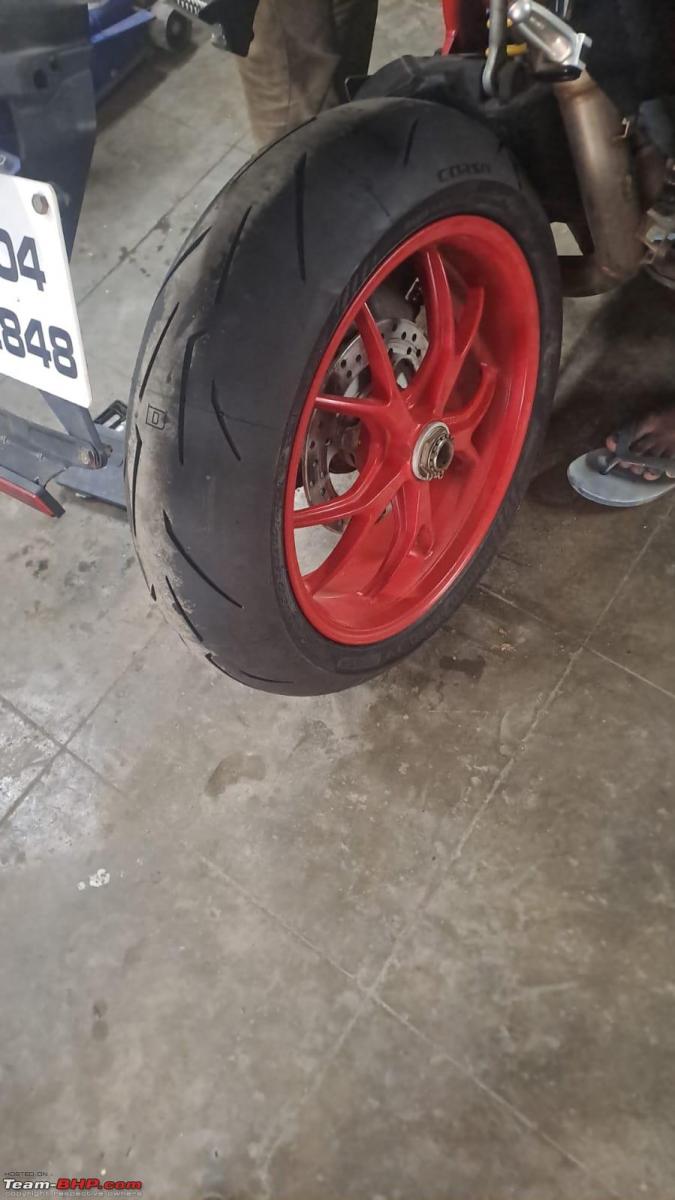 Don't miss the magnesium cam covers. Top quality stuff as essentially this is a race bike with headlight and taillight: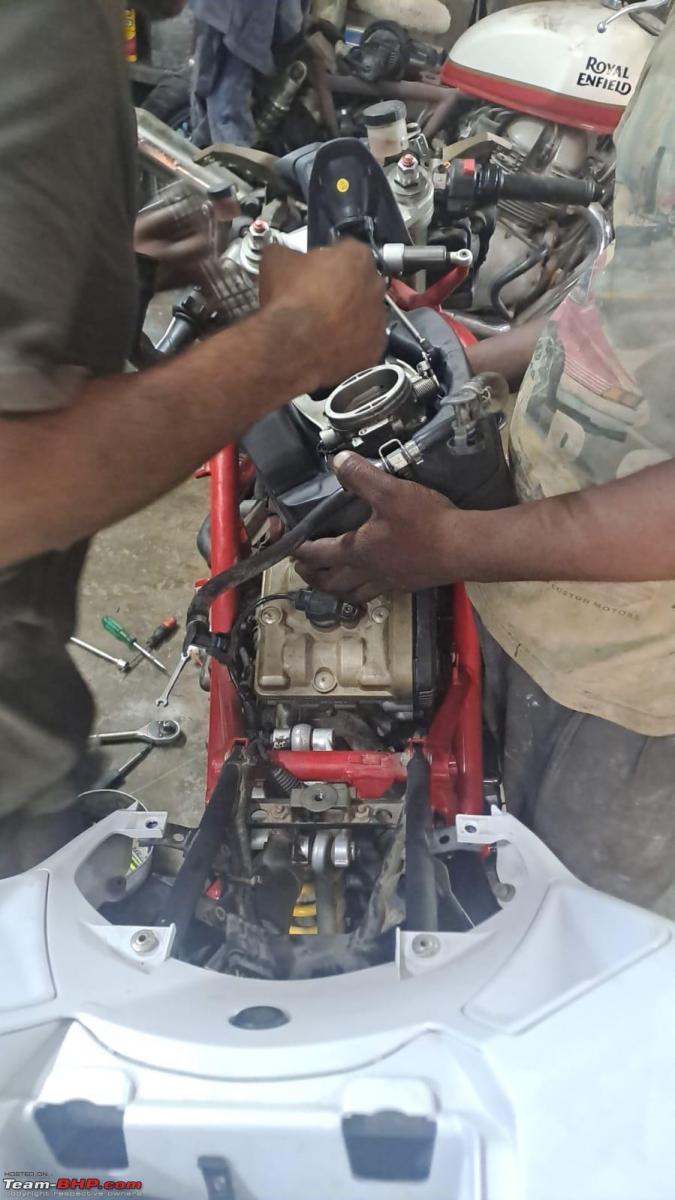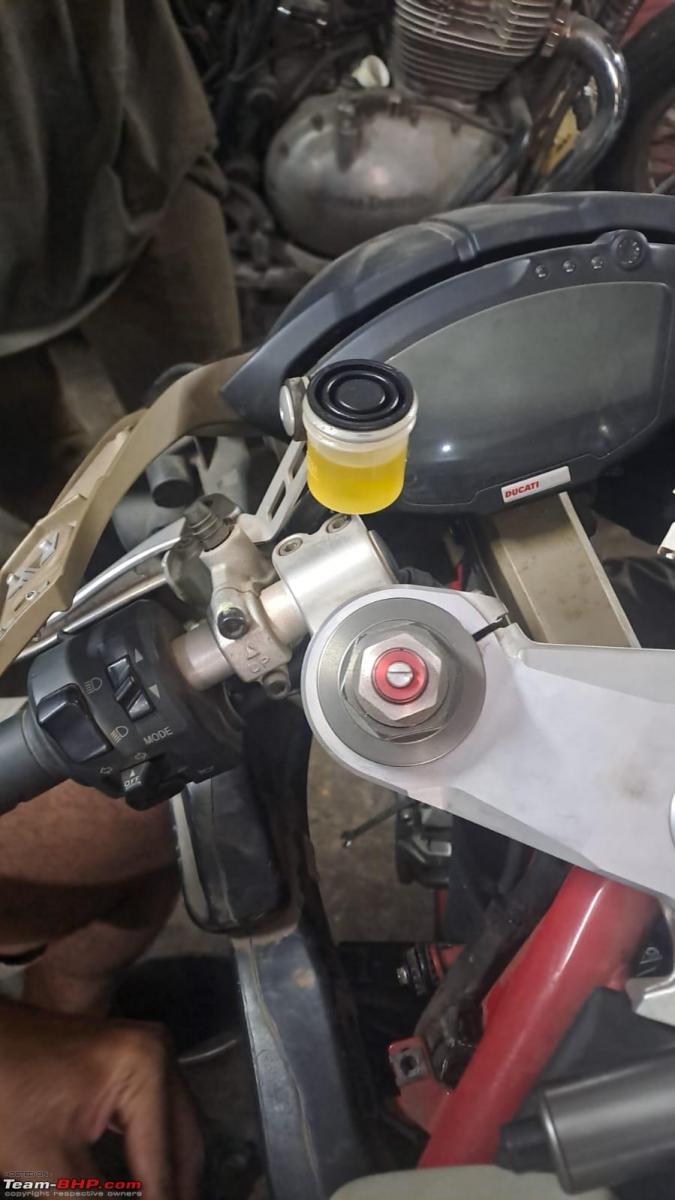 Wash before delivery day: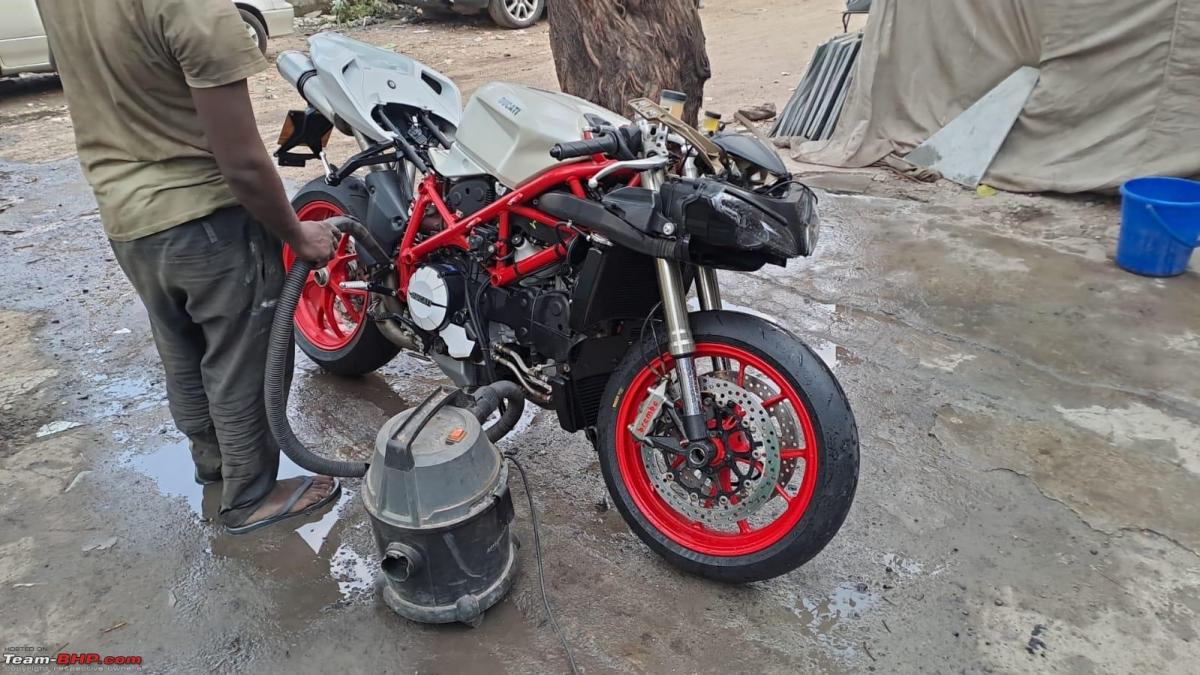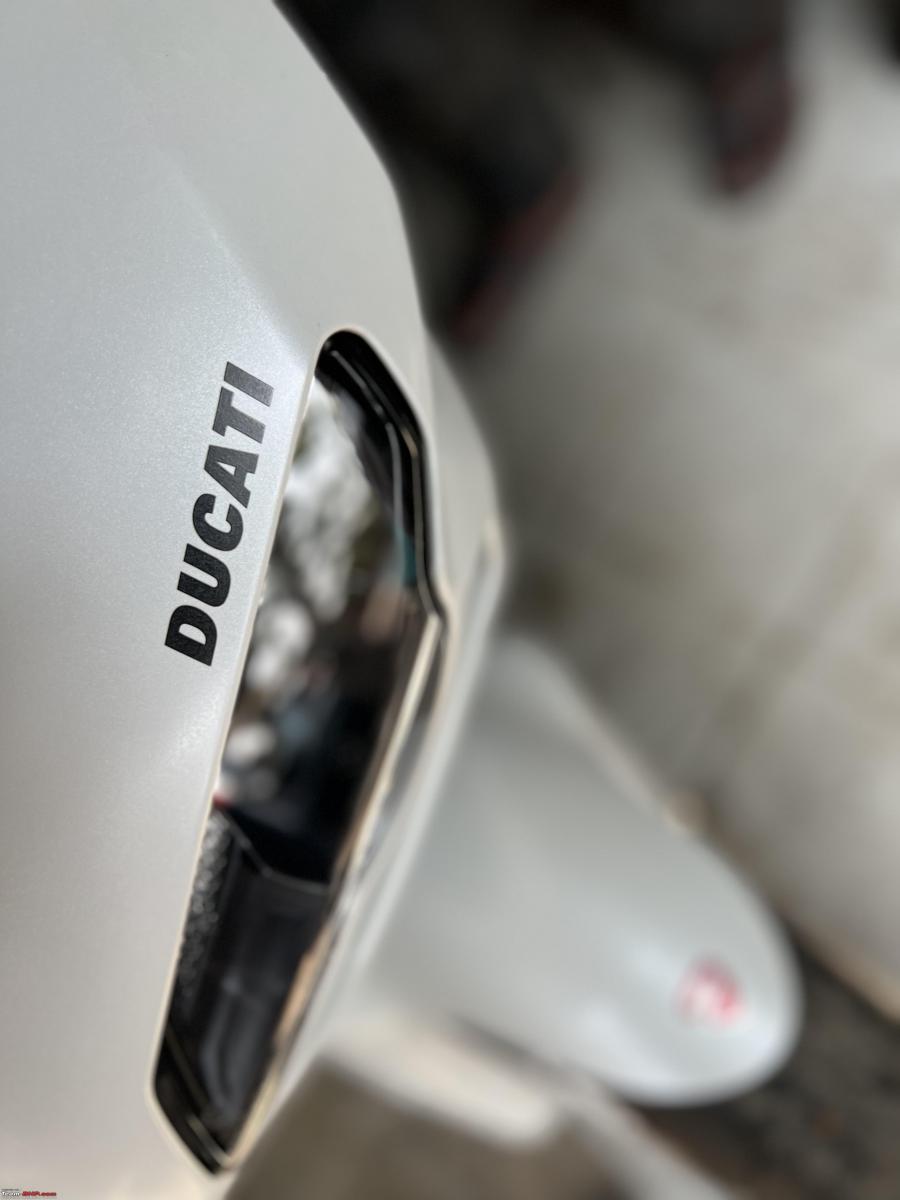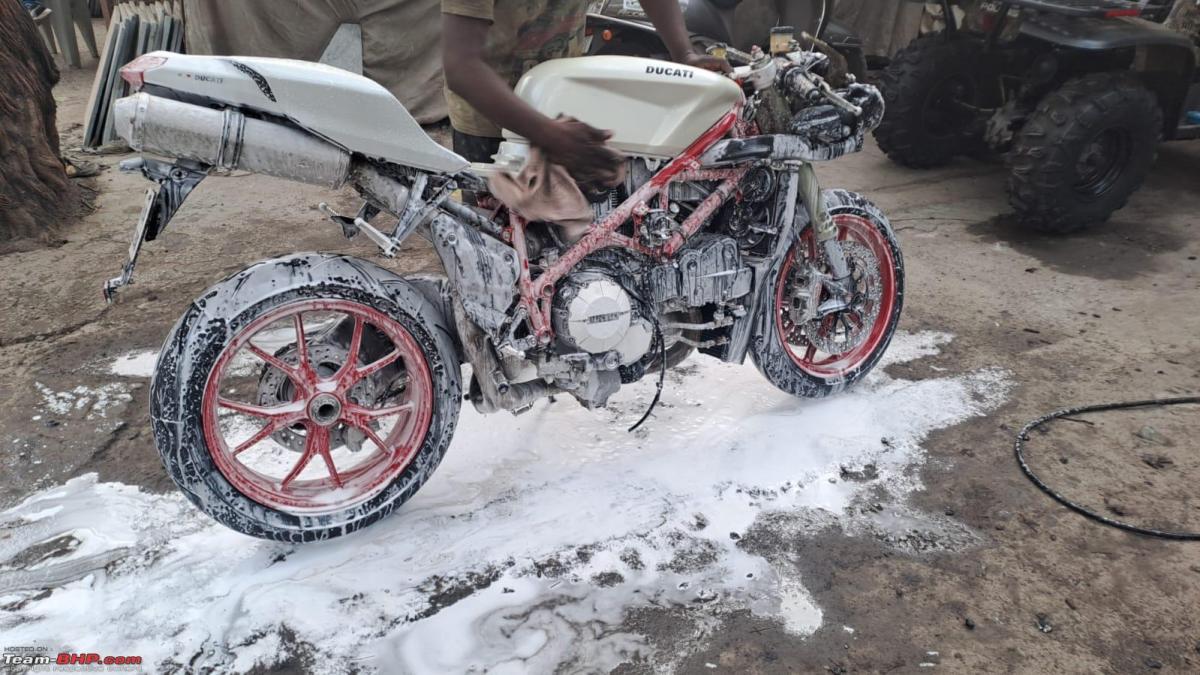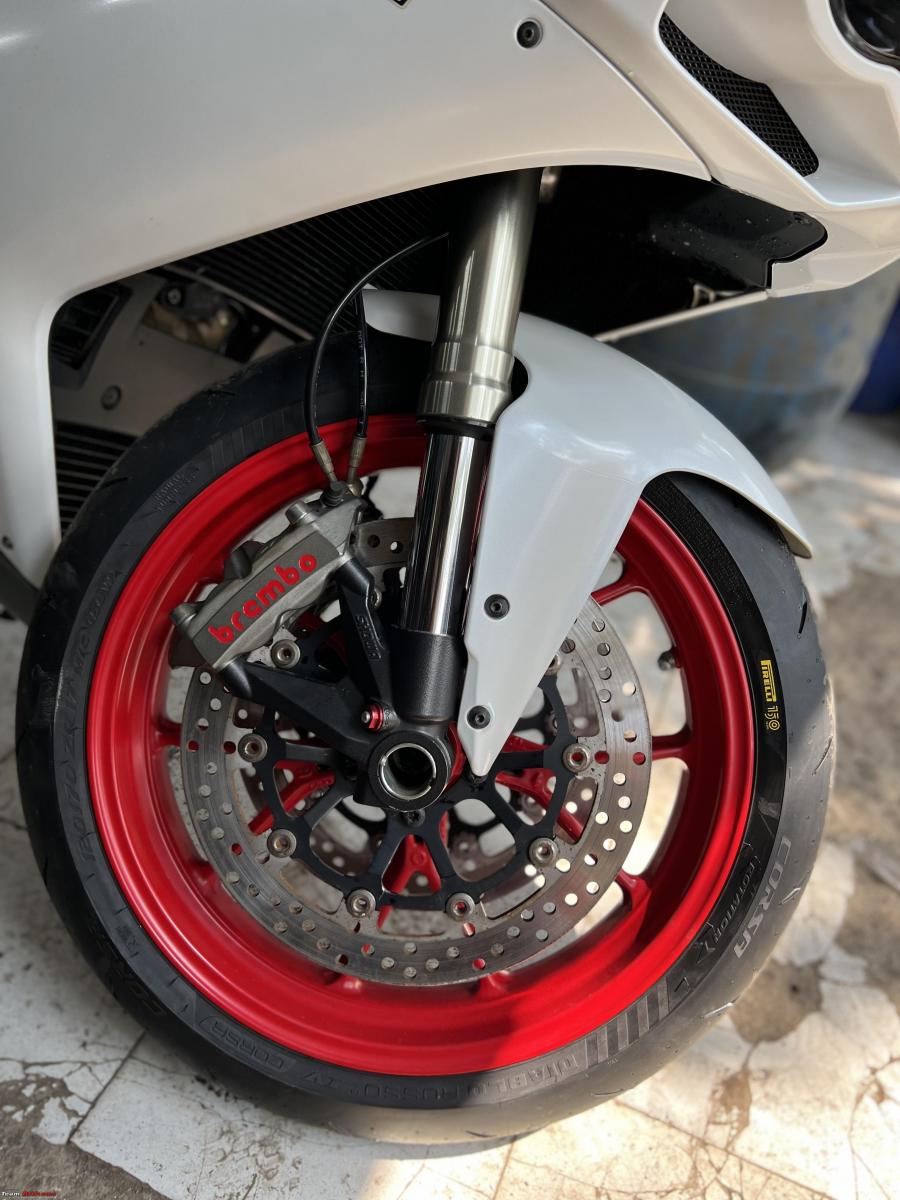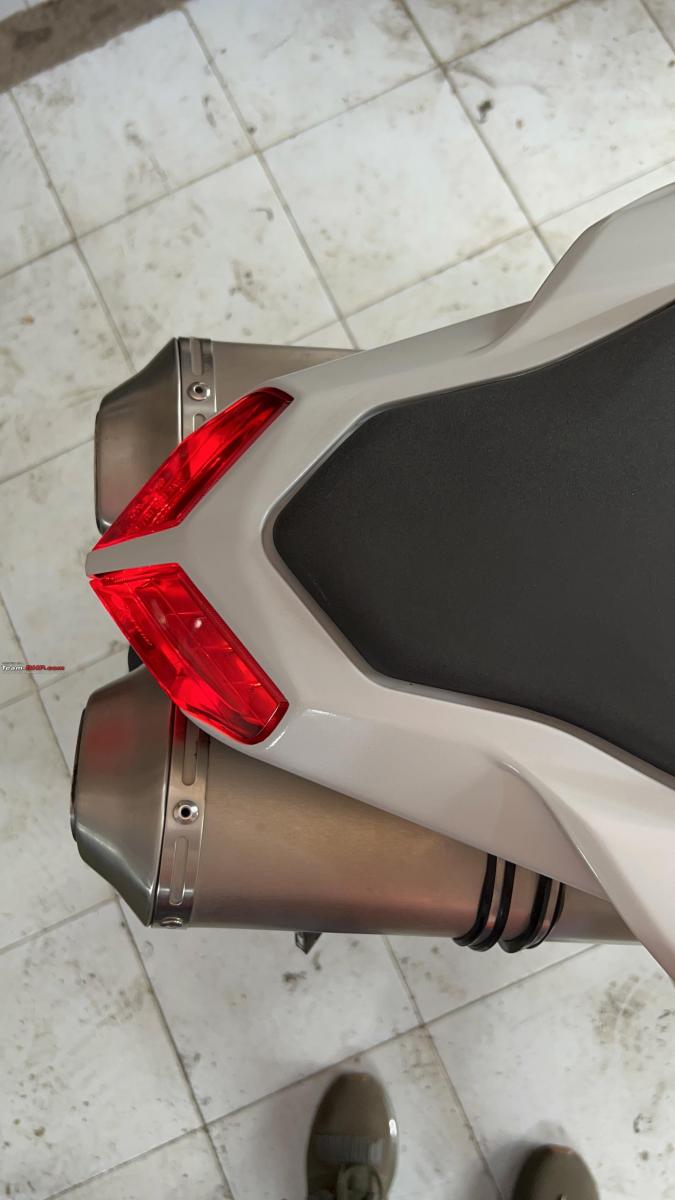 The MotoGP replica mutli-function dash of that era mounted on the magnesium front sub frame. Don't miss the KM reading at delivery for a decade old bike: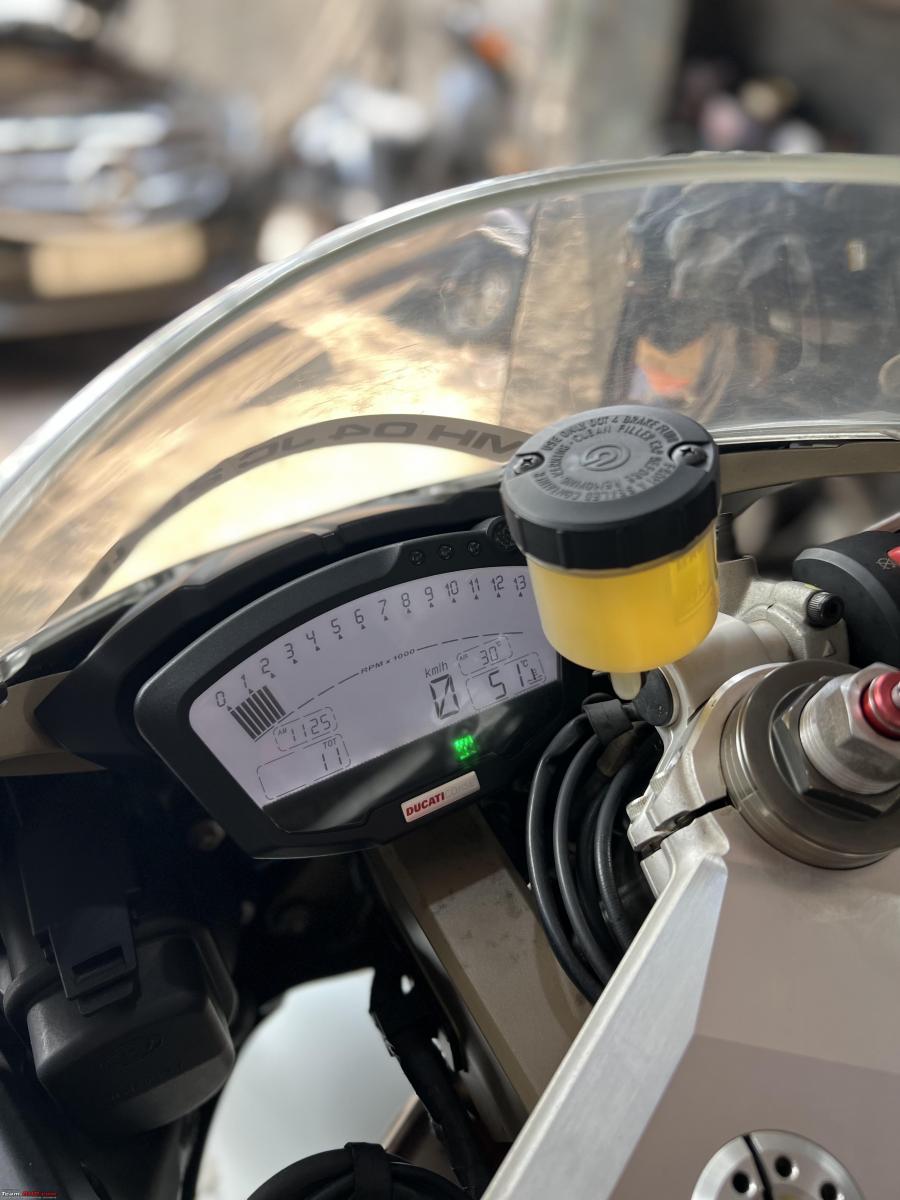 Happy me with my new lid and new ride:
What could be the odds a full white house at OCD: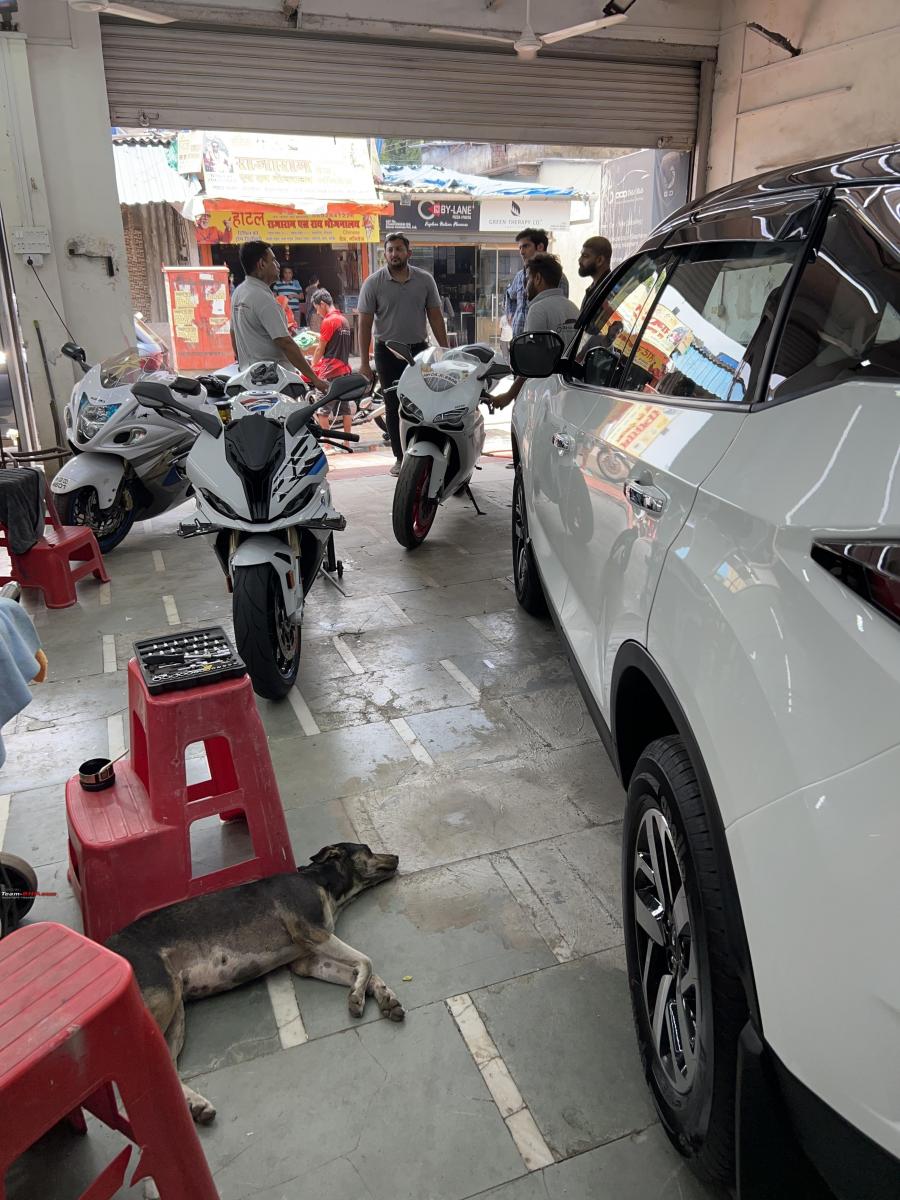 It all started with a dream like this kid has in his eyes. Don't miss the Italian flag on his T Shirt: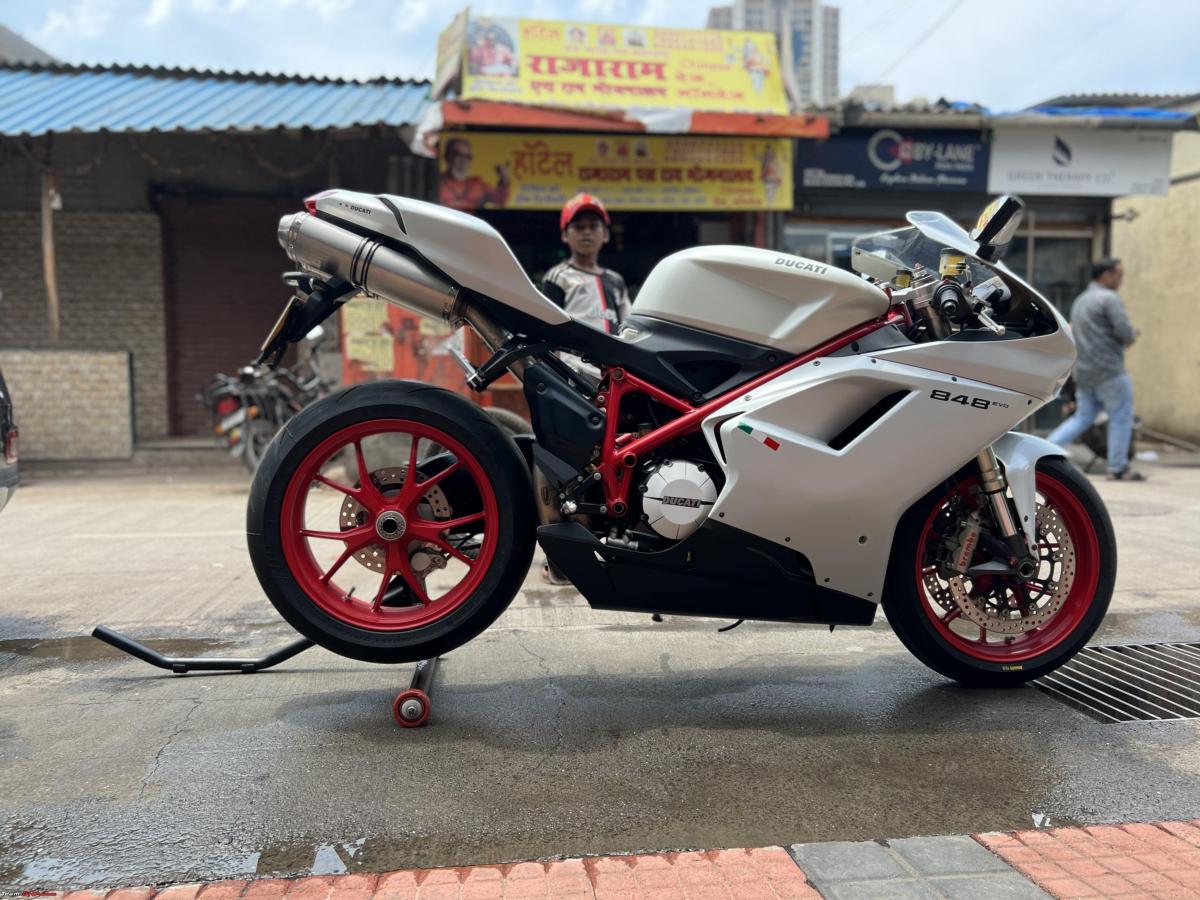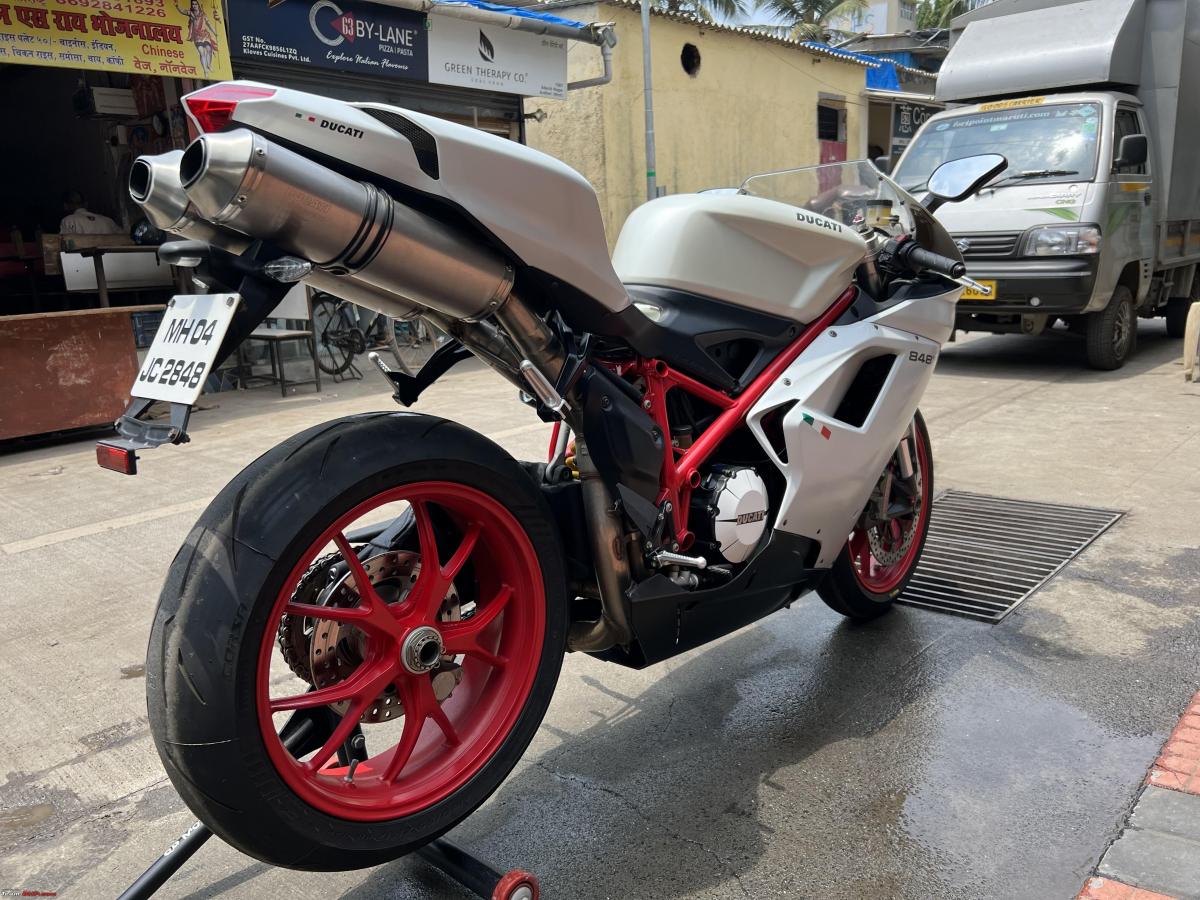 Proper race bike. Nothing to cover below the seat. Maybe the exposed area keeps the seat and my bum cool in traffic?
848 decals everywhere: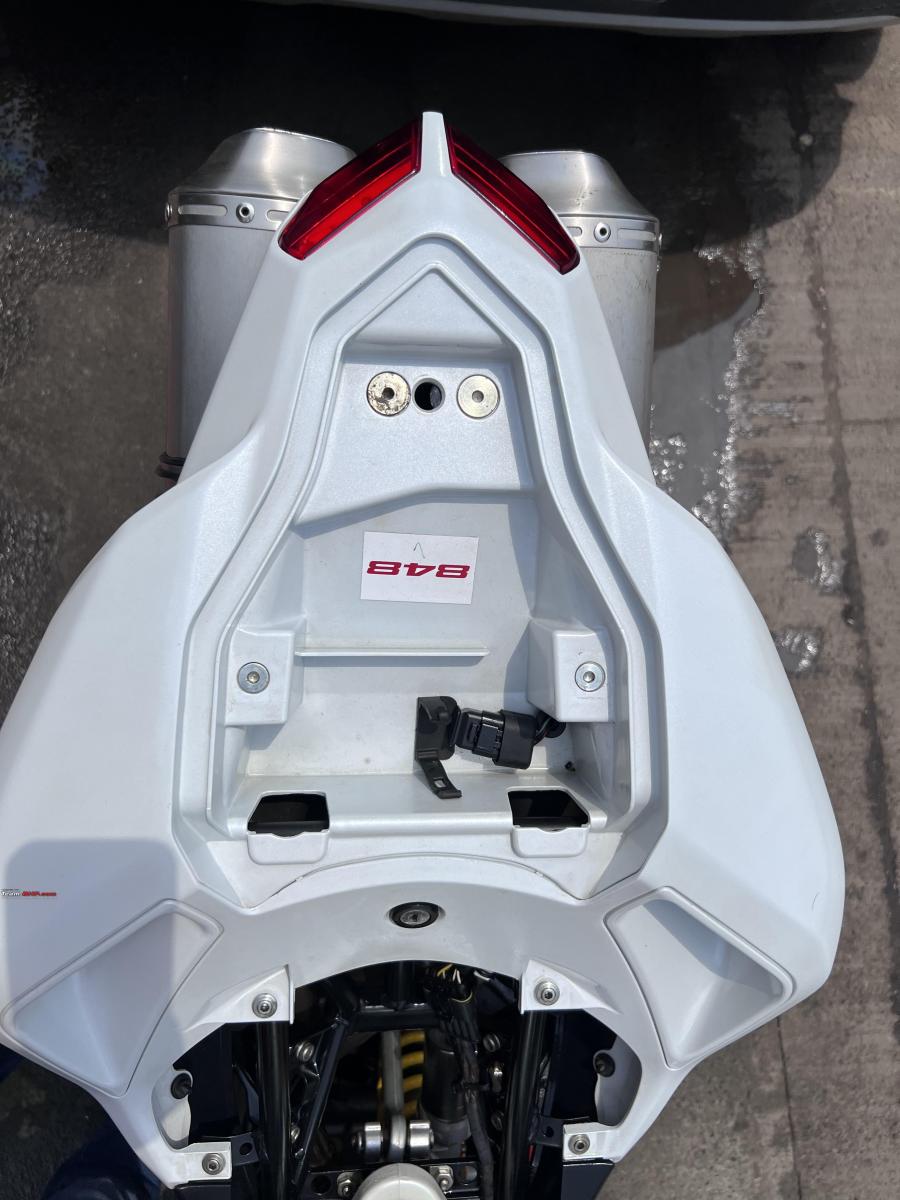 The keen eye will notice the tank is in a yellowish shade. This is one of the reasons why I took it to Sumant as this bike was right on the top at the Delhi Customs and the room was transparent and the tank was exposed to sunlight leading to this over the years. I was given the option to re paint the tank but i wanted to maintain the originality of the bike as much as possible: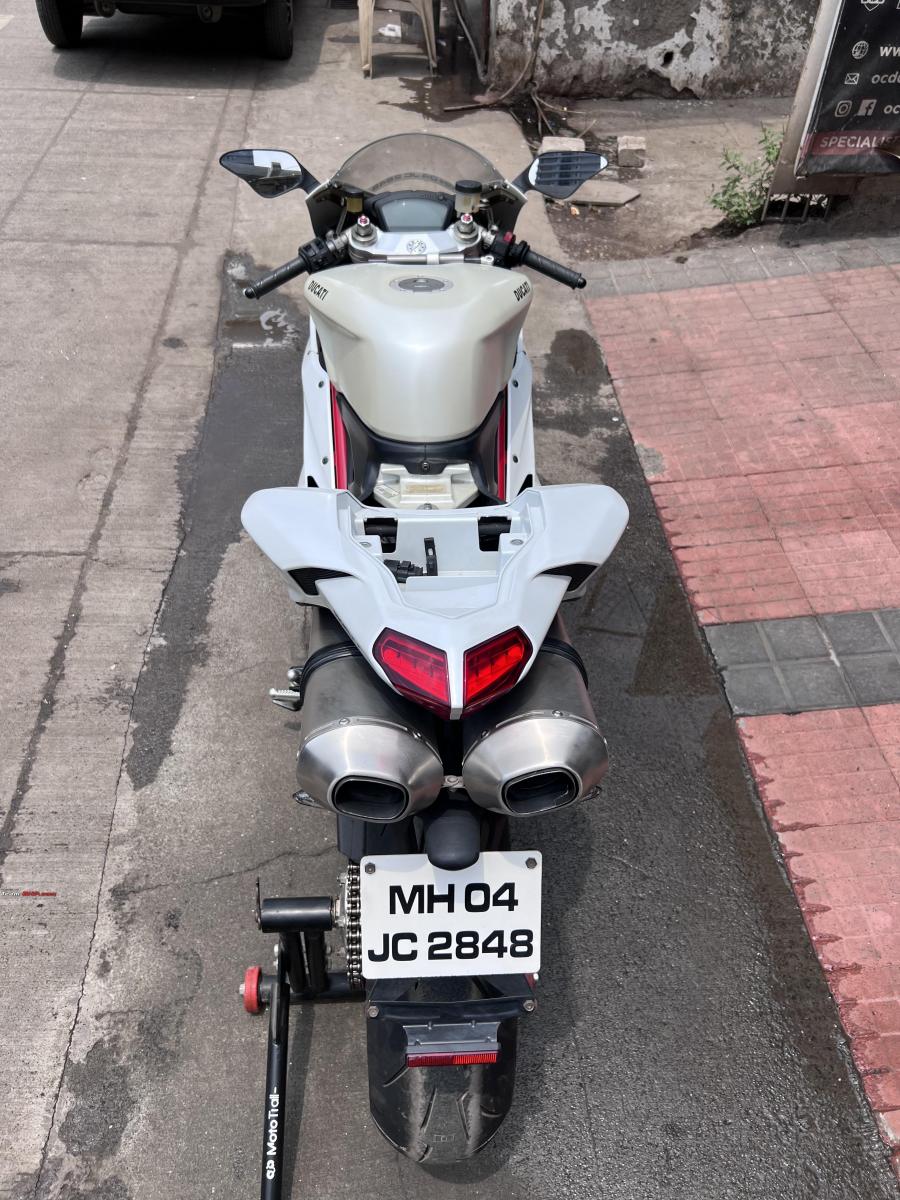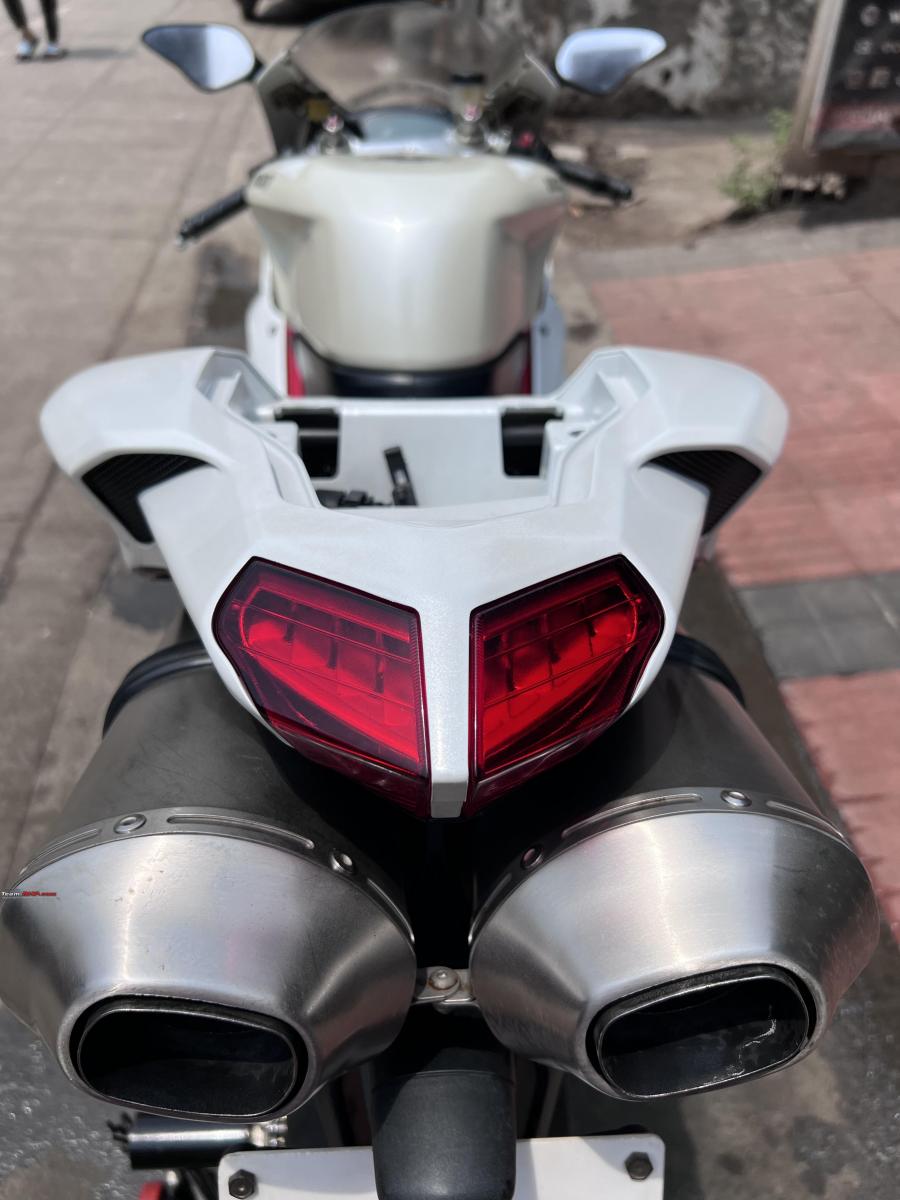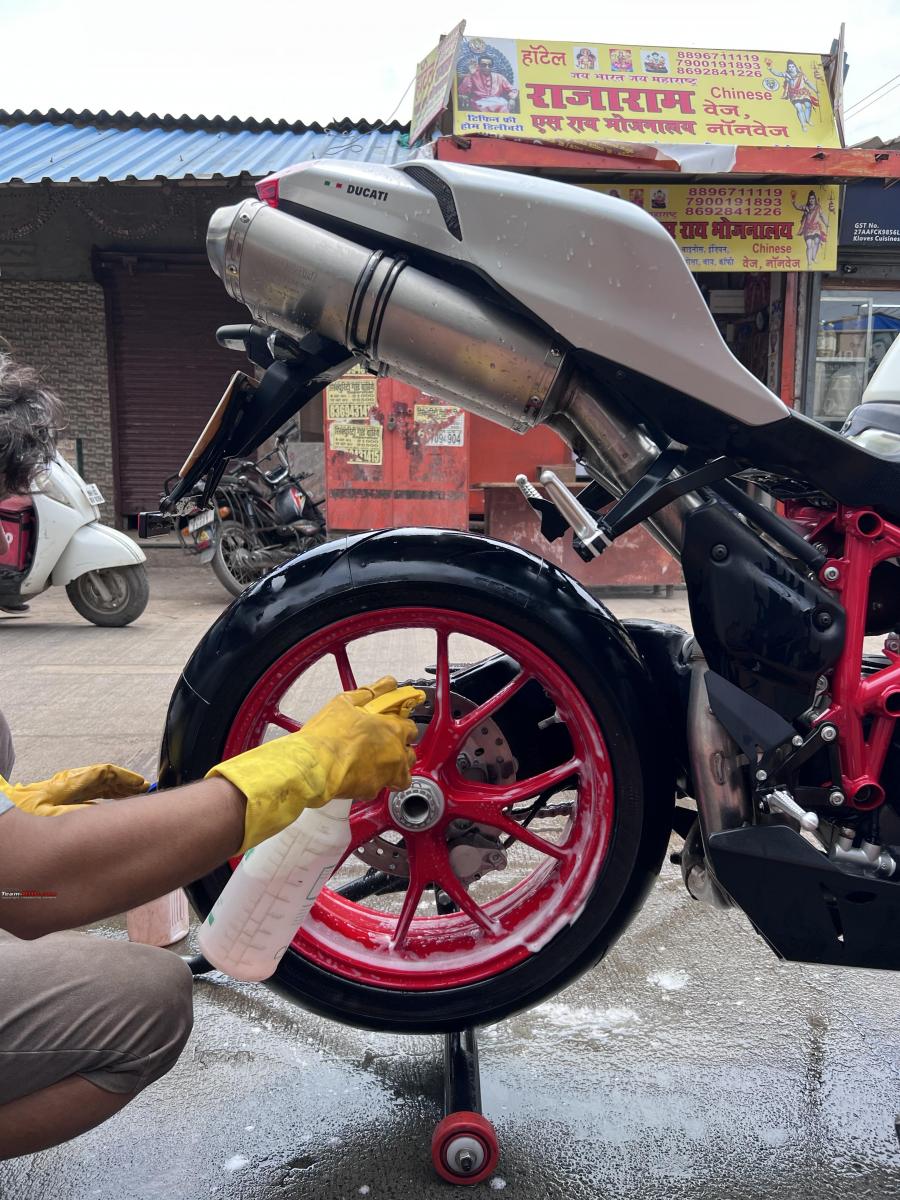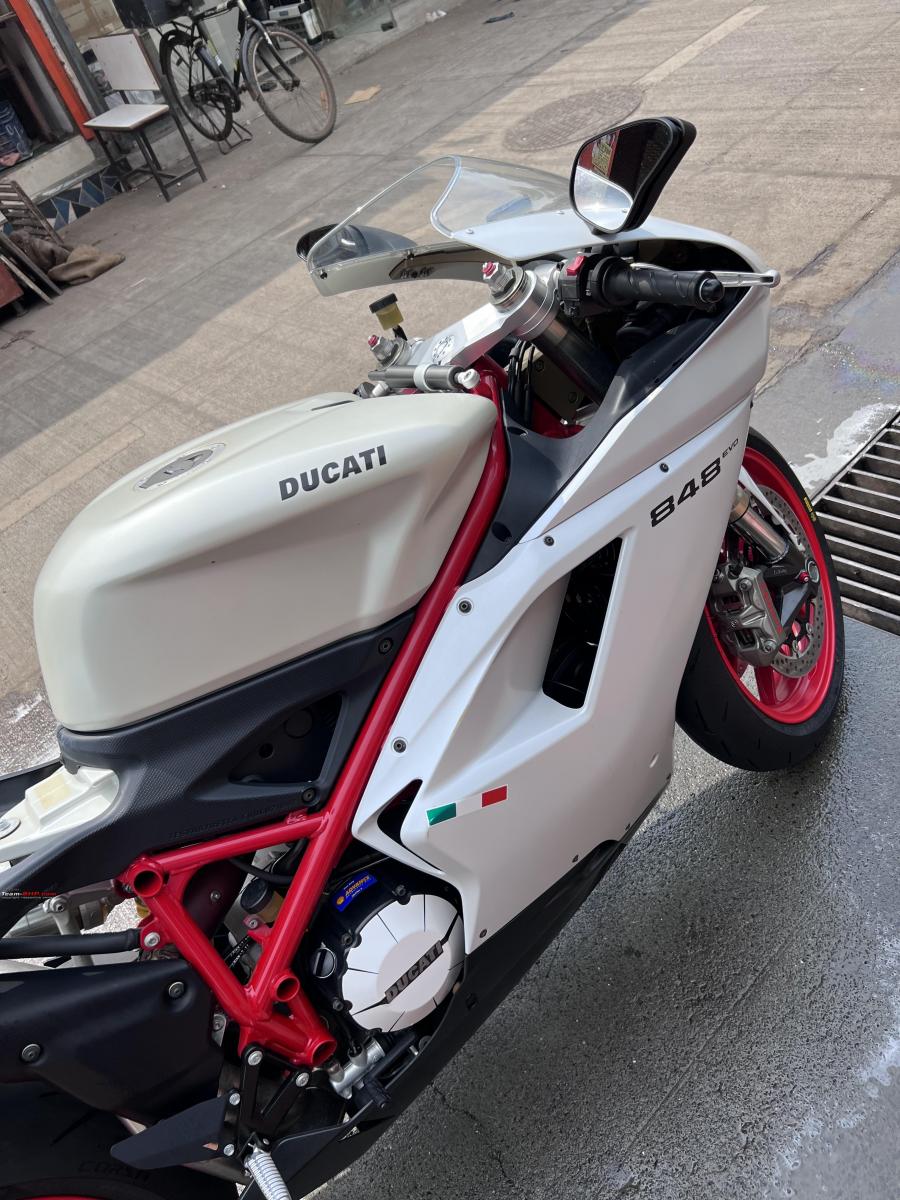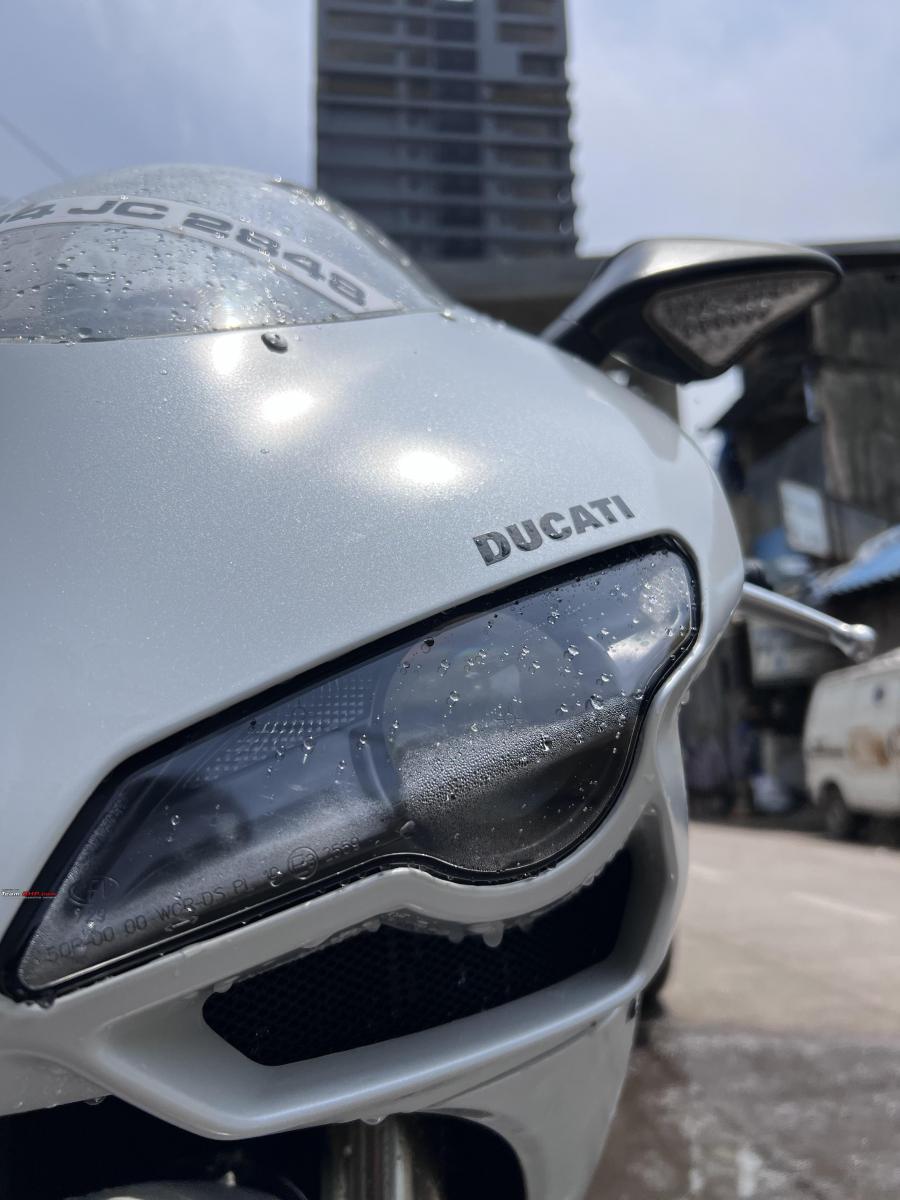 Continue reaching on BHPian SnS_12's Ducati 848 EVO for BHPian comments, insights and more information.
Source: Read Full Article