Hyundai Tucson: Dechroming the front grille with a gloss black wrap
I think the Elite i20, the original Creta and the pre-facelift Elantra are some of Hyundai's best-looking cars.
BHPian lordrayden recently shared this with other enthusiasts.
I love the way the current (Gen3) Tucson looks. It's elegant, classy and timeless. As many others on this forum have noted, Hyundai's Fluidic design language was one of the best on mass-market cars. And I agree. I think the Gen2 (or Elite) i20, the original Creta and the pre-facelift Gen6 Elantra are some of Hyundai's best-looking cars.
The Tucson looks brilliant from all angles, well almost. In the past few months of owning one, I've found that the front end seems to be my least favourite angle. A few weeks ago it hit me, "I hate chrome and always have". So maybe it's the big chrome barbeque grille up front that is the problem.
As part of the googling PhD that most BHPians do when buying a car, I had found that in other markets like the US, the Tucson is offered with different grills for different variants. Among these, my favourite was the one with the chrome cascade border, the black mesh-like structure inside and the Hyundai logo somewhere in the middle. I think it was the lower SE and Value variants that had this kind of grill. So first I spent about an hour with MS-Paint (yes, old fashioned) to virtually remove those Ambassador Mark III like horizontal chrome bars and bring it close to those variants from the US market that I liked. It looked awesome. Everyone I showed it to also concurred.
Next, I called up a few 3M car care places asking for more info and quotes. The 3M car care in Koramangala seemed to be the most knowledgeable and understanding of what I was trying to do. Some other 3M places gave me the standard by-line that many other BHPians have got, "saaaar, wrap won't stick on chrome, it will come off in a week, no guarantee". But having already gone through many threads on Team-BHP about this, I knew that others who got the exact same thing done have had it last for years. So I decided to go with 3M Koramangala.
They used 3M 2080 gloss black wrap. It took 1 hour and 45 mins to complete because there was a lot of cutting required by the intricate shape of the chrome bars (see below).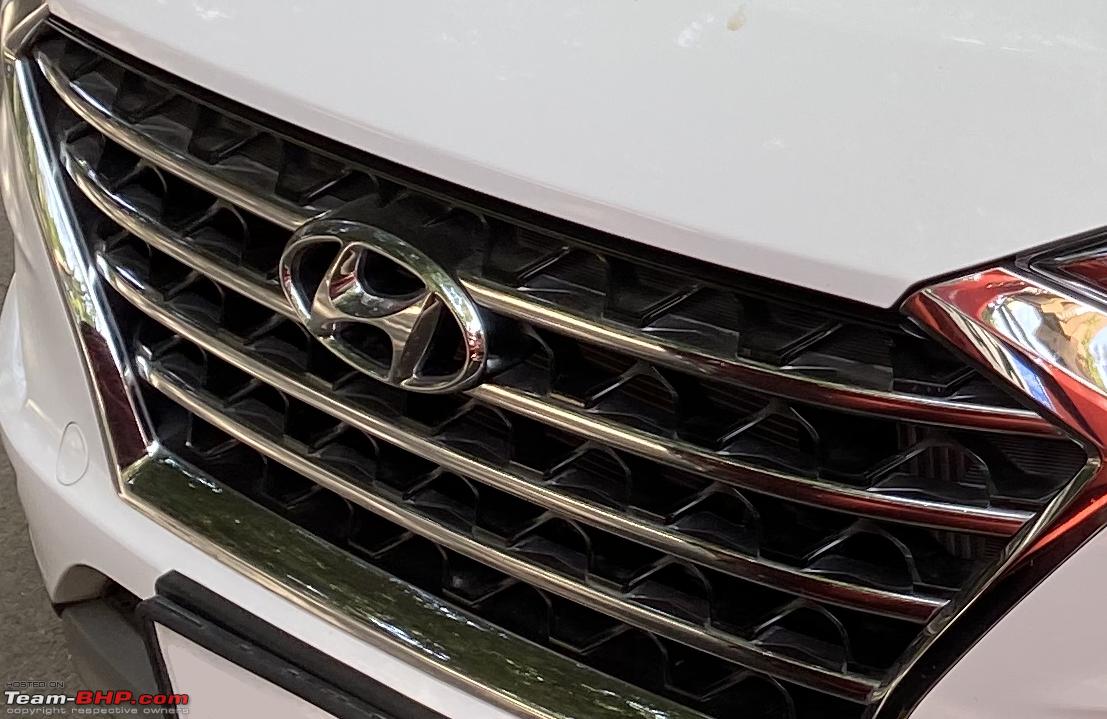 They did an amazing job! Since it was 3M, the cost was obviously a little higher, and mostly for the labour involved and not the number of materials used. But it looked brilliant so I didn't mind.
Here are some before and after shots, please excuse the unclean exteriors.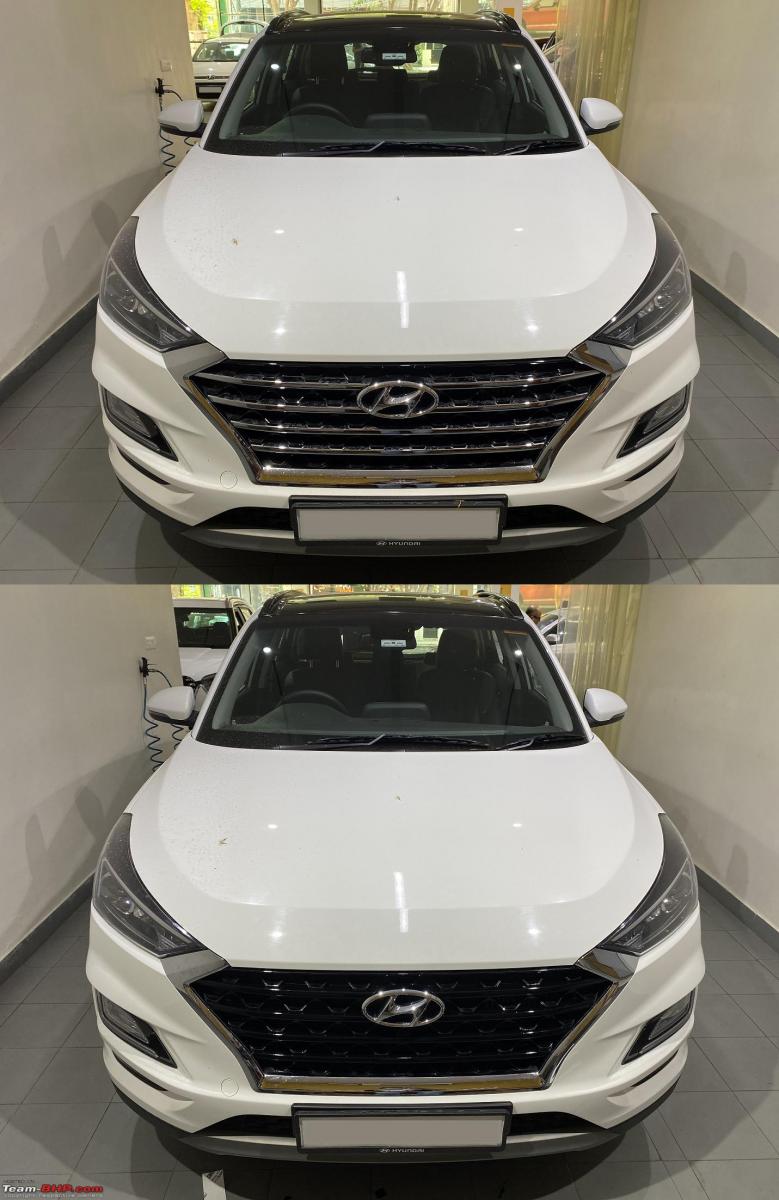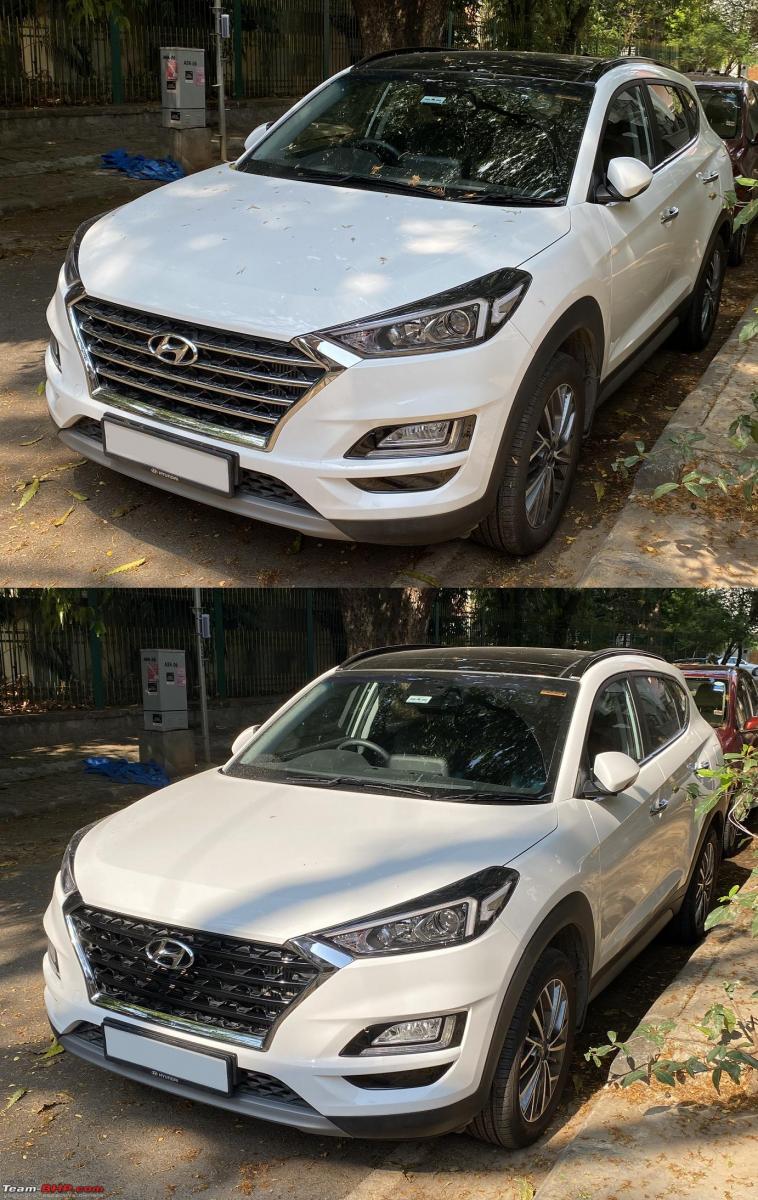 Check out BHPian comments for more insights and information.
Source: Read Full Article