In Lieu of Racing to Watch, Unwind this Holiday and Read a Racing Book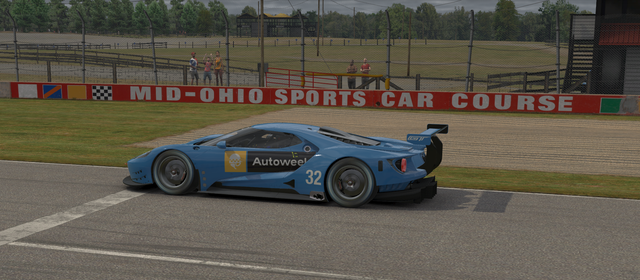 Before you finish the first page of Paul Slavonik's book, Legacy Drive, you know that it's written by and for proper race car drivers. This isn't sensationalism about racing, with physics defying descriptions of unrealistic race cars constantly flirting with disaster for unrealistic reasons. This books shows the real tension of racing at actual race tracks. The book's story is a fictional one, but its detailed unfolding of a racing driver's struggle is quite real.
And that makes sense, because Slavonik has written for racing publications and generates his own content on various social media. I also know first hand he's a mighty fine sim racer, as he competed in, and indeed won, some of the Roush sim races put on throughout the year.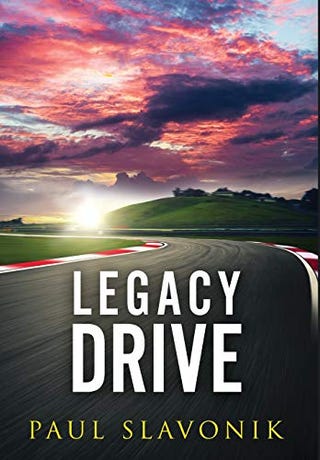 Legacy Drive is a tale about Bill Watson, an American business owner with a famous racing father, a family, and ambitions of his own. Over the course of a bit more than 400 easy to read pages, Watson shares his story of overcoming living under his famous father's shadow.
But it's the accurate racing descriptions I most appreciate. Here's the beginning of Chapter 25, detailing the start of a race at Bathhurst in Australia: "As Bill charged out of Hell Corner on the opening lap, the field had yet to file itself into a single lane. As such, Bill remained on the left side and he headed into the right turn of Griffins Bend. Now on the outside, his cold tires protested as the rear of the car began to swerve a bit as it searched for grip. This cost Bill a position, which shuffled him back to 12th."
It's refreshing for a proper road racing fan to write a book about someone pursuing road racing. Indeed, it might just be the perfect way for a Car Nerd to unwind over the holiday.
Do you have a favorite racing novel? Share with us your thoughts on how well—or terribly—the reality of racing has been translated into fiction in the comments below.
Source: Read Full Article