Installed new windshield, taillights & spoiler on my 2006 Swift VXi
The taillights on my Swift were having water seepage issues and moreover I felt it would be best to change them to the Type 2 taillights.
BHPian Ashtoncastelino recently shared this with other enthusiasts.
March 2022.
Changing the windshield:
The windshield was having a ton of scratches and swirl marks which weren't visible during the day but were clearly visible at night when oncoming vehicle light is thrown at my windshield, I couldn't see the road due to the swirl marks and scratches which made it very dangerous to drive at night.
Notice the scratches on the windshield.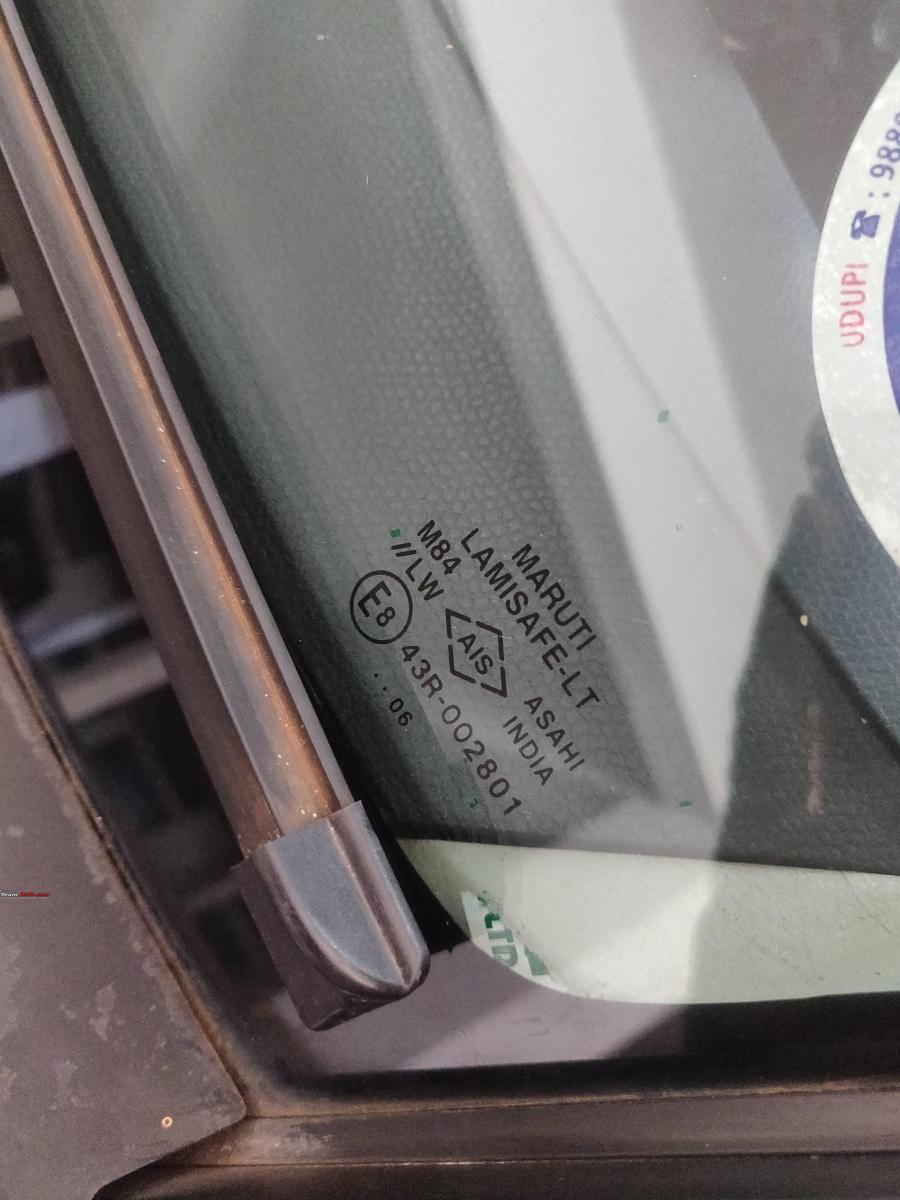 Make of the ld windshield 06 (AIS).
One fine day Dad had enough of it and we decided to get the windshield changed. Called up MASS and they quoted ₹7000. Compared the quotes around Udupi and all were ₹7000 or higher.
Found a place called Windshield Specialist in Mangalore and asked for Asahi (AIS) windshield and they quoted a very reasonable rate, less than half the cost of the quotes I enquired about around Udupi. Called them well in advance and told them to be ready with the windshield.I reached Mangalore around 3 PM, and the work began. To my surprise, they used OEM Suzuki Windshield (AIS).
New glass and its make.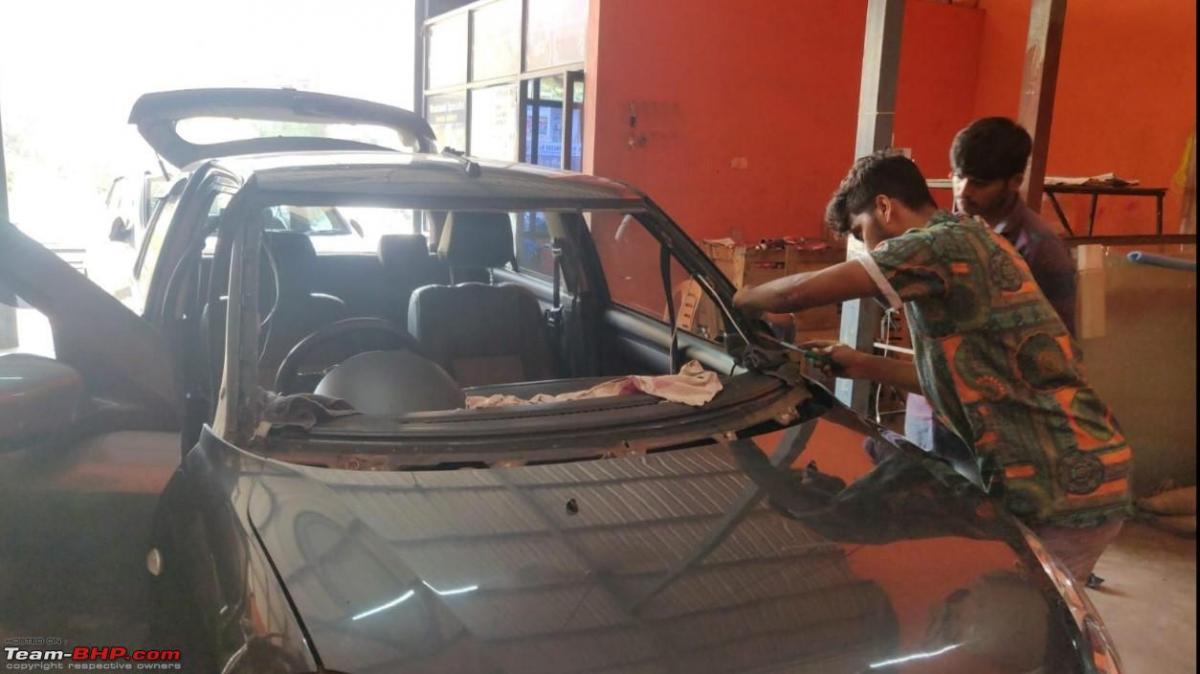 Work in progress.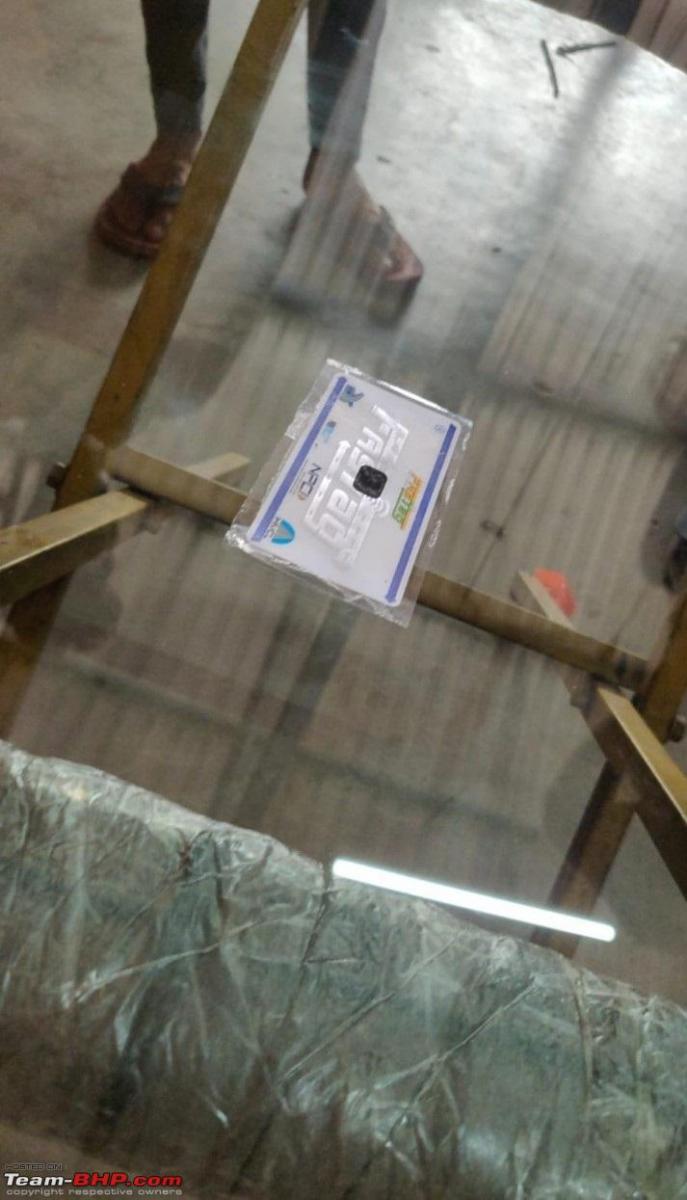 Fastag was saved since I stuck the tag upon a transparent film sheet on the windshield.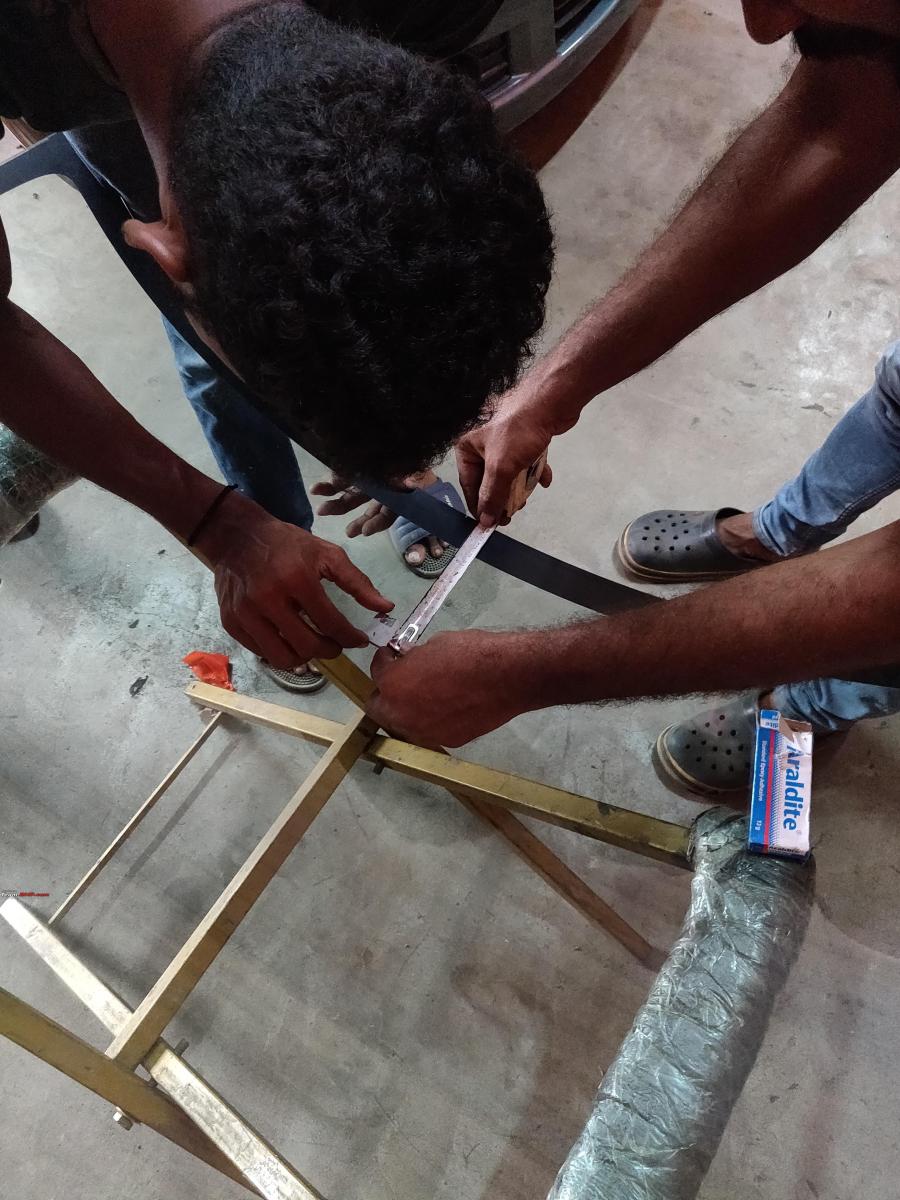 They also managed to take measurements of the IRVM mount which I installed and marked the same on the new windshield to install the IRVM mount.
Work was done perfectly and completed in about 1.5 Hours. I waited about 2 hours for the sealant to cure a bit since I had to drive back 70kms to Udupi. Since I'm keeping the car till its EOL, I felt this change was much necessary.
New taillights:
The taillights on my Swift were having water seepage issues and moreover I felt it would be best to change them to the Type 2 taillights ( 2008-2010 Swift). They were of clear lens type compared to my stock taillights. The new taillights were ordered from Boodmo. The rear looks have changed post these new taillights.
Type 1 stock taillights: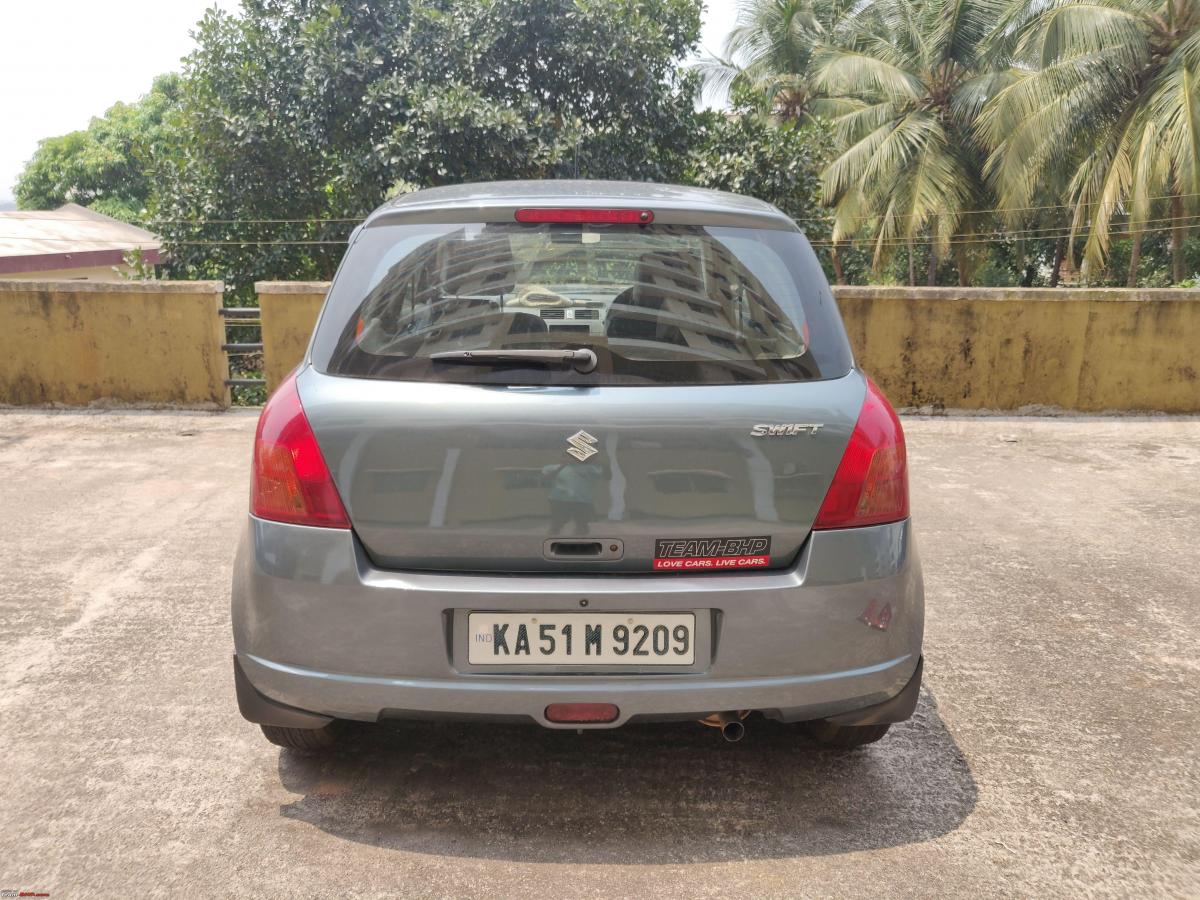 Type 2 taillights:
The taillights are manufactured by Lumax:
Final look after plonking in the new taillamps: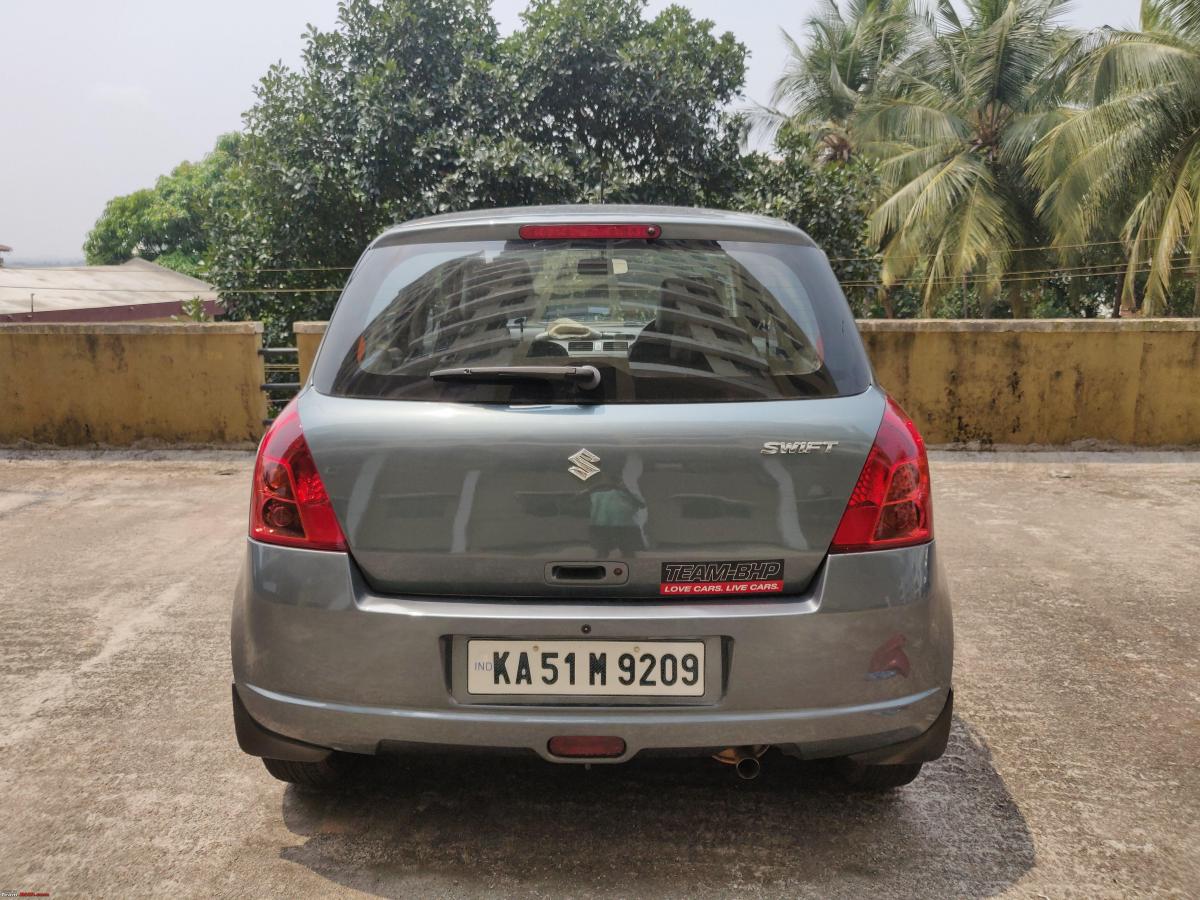 SGP spoiler:
My very close buddy ChiranjitP shipped me a rare swift spoiler which he procured with the help of DBHPian Leoshashi. This spoiler is an SGP ( Suzuki Genuine Part ). Whilst the Swift got a host of accessories, I always longed to plonk in a spoiler on my Swift due to the bald look at the rear. I got the spoiler painted in my village and the painter did a fantastic job. Colour matching was accurate as well: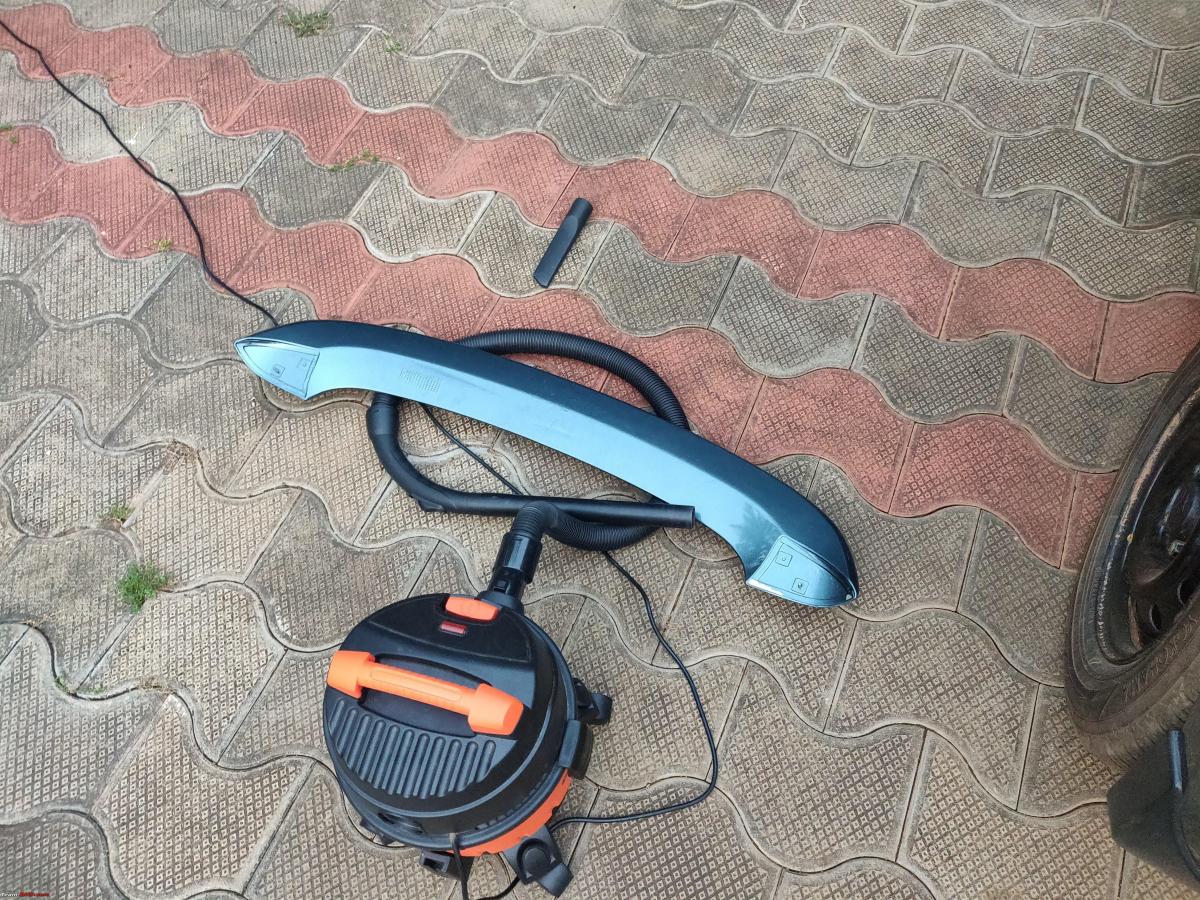 Dad and me decided to install the spoiler ourselves. The holes were measured and marked accordingly. Once the holes were drilled, I applied primer and waited about 20 minutes to dry: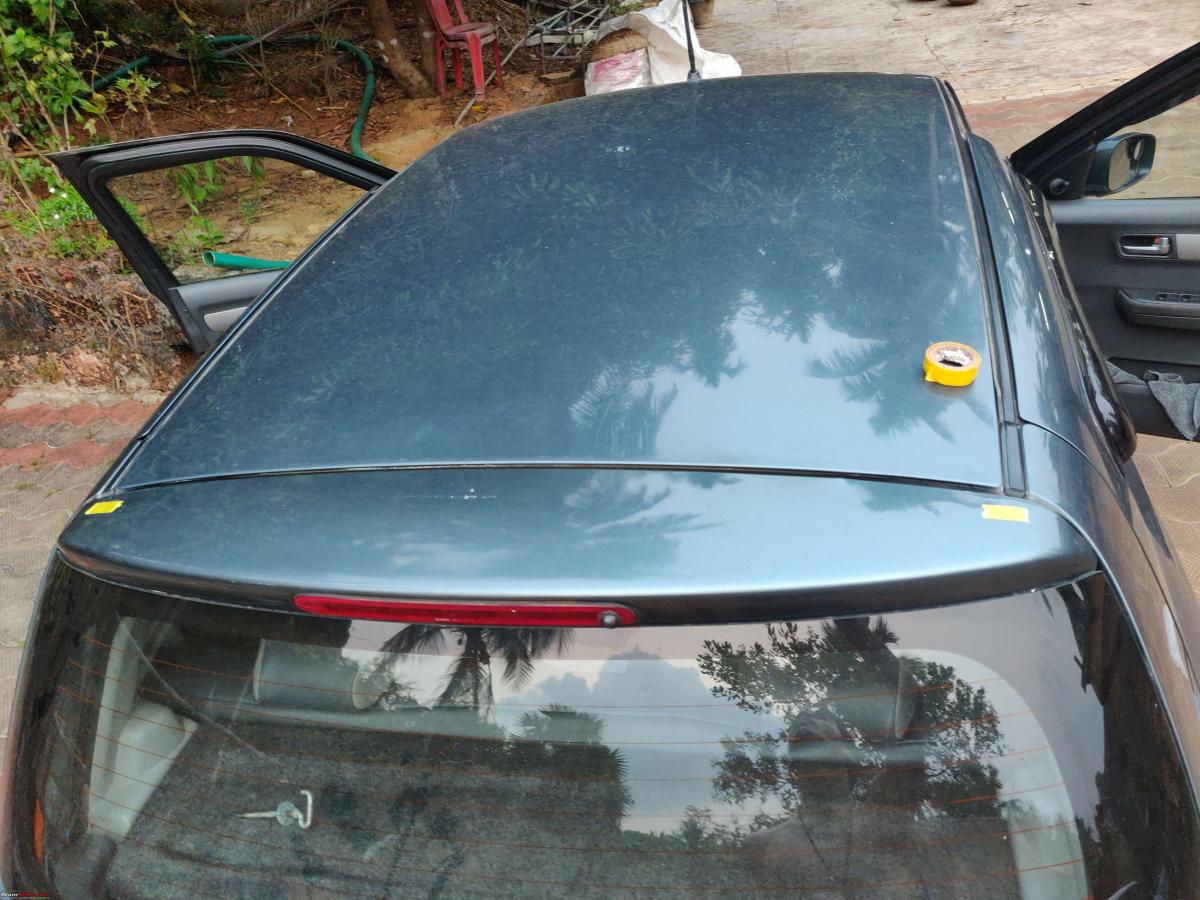 To further protect, I cut out rubber bushes to use them as gaskets to have no water seepage:
Final look after installing the spoiler: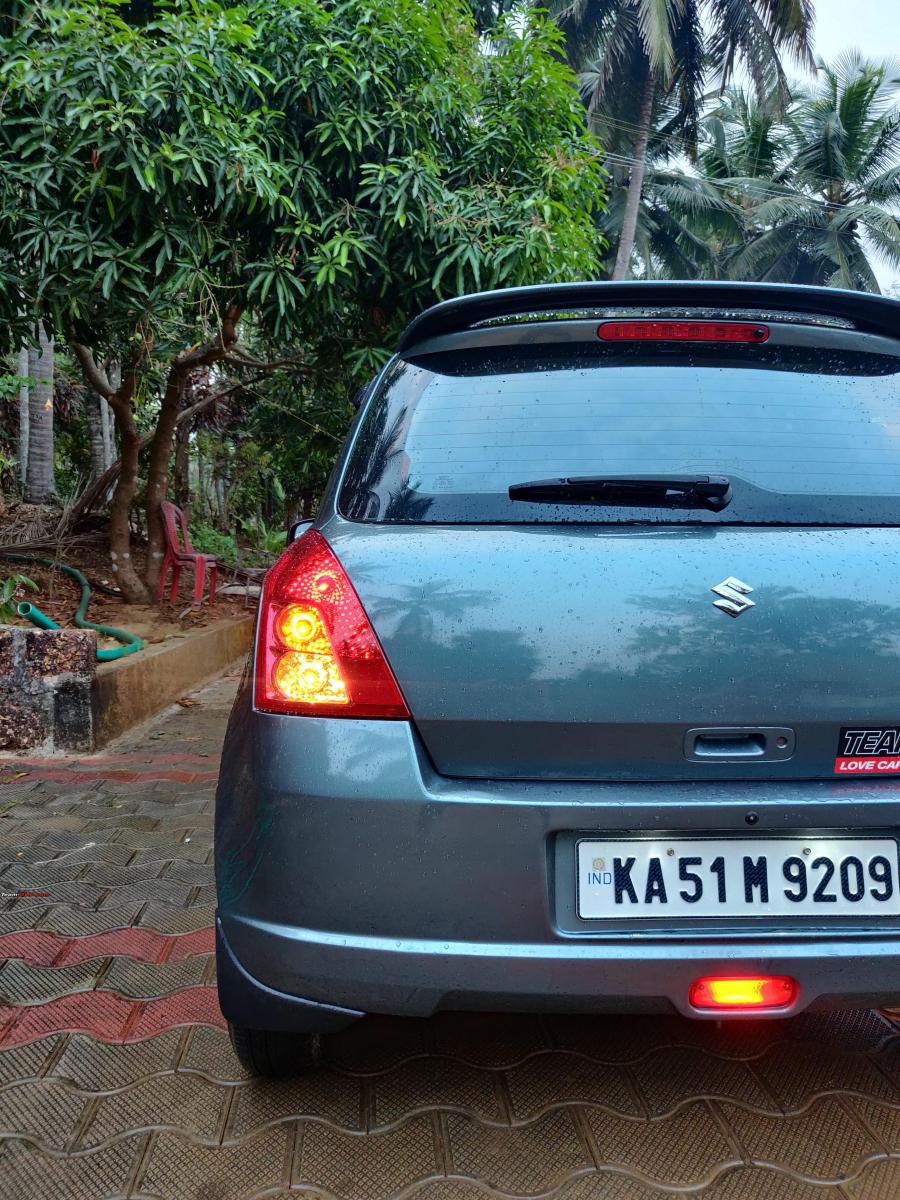 Huge thanks to BHPian ChiranjitP and DBHPian Leoshashi for making this happen.
Signing off with my favourite photo of the Swift:
Regards,
Ashton Castelino.
Check out BHPian comments for more insights and information.
Source: Read Full Article