Installed the Bilstein B12 suspension kit on my Volkswagen Polo
Since the day I got my Polo Highline Plus MT in April, I knew one of the early upgrades has to be a lowered suspension as the car looks odd from the outside, and worse on the drivers seat.
BHPian ais recently shared this with other enthusiasts.
Guess what.
There is NO INFORMATION anywhere on a Bilstein B12 upgrade on our beloved Polo. Not here on Team-BHP.com, not on any other forum, not on YouTube. For once, Google can't find something. Not anymore!
Here is what I learnt in my search/research over the last month or so, finally leading up to the installation today.
While some Team-BHP.com members have tried a Bilstein B6 with stock springs and KW Street Comfort coilovers and posted details on Team-BHP.com, it seems nobody had even tried a B12. Since the day I got my Polo Highline Plus MT in April, I knew one of the early upgrades has to be a lowered suspension as the car looks odd from the outside, and worse on the drivers seat. Driving it felt like I was driving a school bus. The comfort reminded me of my antique sofa with mushy springs. However, I had a more 'pressing' (my tailbone) matter to deal with first. The terrible hump at the rear of the seat base (as shown in pic) made my tailbone hurt so bad, I had to keep folded towels under my bums to minimize the elevation. So after ordering seat changes and leather seat covers from Saddles India, I started checking what suspension would work best.
After some guidance from Graaja, I was sure I wanted lowering, but having the issue of oil leak in KW, I wasn't too keen. I needed rock solid reliability too. And preferably Fit and Forget arrangement.
Tien ADFC needed alteration to the chassis, so I ruled it out.
Then I sought advice from Karan Shah (KS Motors). He has guided me accurately earlier on my BMW 330i M Sport, when I mentioned it felt floaty- so he arranged B6 for it with fantastic results. For Polo he said any out of B12 of KW, whichever becomes available first given slow imports. B12 he could arrange, not KW since he doesn't deal in KW. We decided to order B12 as it was fit and forget. Cheaper too!
After placing the order, I happened to meet Nikhil of Polo GT Club. He mentioned that for some reason, B12 does not suit Polos. He showed me a video of his test drive on someone elses Polo and the judder and bounce made even recording the video difficult. (That car probably has the stiffer red Eibach springs or not installed correctly.) Rattled, I asked Karan to try canclling the order, but it was too late- the B12 was already in transit! Plus, though Karan was concerned, he had installed a B12 on another Polo, so we decided to take a chance.
Today we did the installation.
I'm delighted to report that:
The lowering is about 30mm.
The handling is fantastic now.
There was no underbody scraping on any speedbreakers between Ballard Estate and Andheri East (Mumbai), or the steep decline in my society's automated tower car parking.
The rolling/coasting is way better now.
The seating is really comfortable now perhaps due to the lowering and better seating position.
Now my cheeks (face) are hurting from grinning non stop, instead of my tail bone!
No wheel alignment adjustment was needed.
The tyres are Michelin Primacy 4, which again were swapped on Day 1 on advise of Karan as he knew in anticipation that B12 would make the setup stiff and Primacy would offset that for city driving. Tyre pressure is 2lbs below recommended, but I'll increase it and see results now (Nitrogen). Seat covers have 10mm foam and 2.5″ thigh support added.
Overall feel is stiffer by about 20% as expected. Braking is confident now but needs an upgrade. Undulations are felt in a good way- not sure my mom would agree. Shockabs are way more silent than stock. Roll and bounce and vagueness of stock suspension are gone.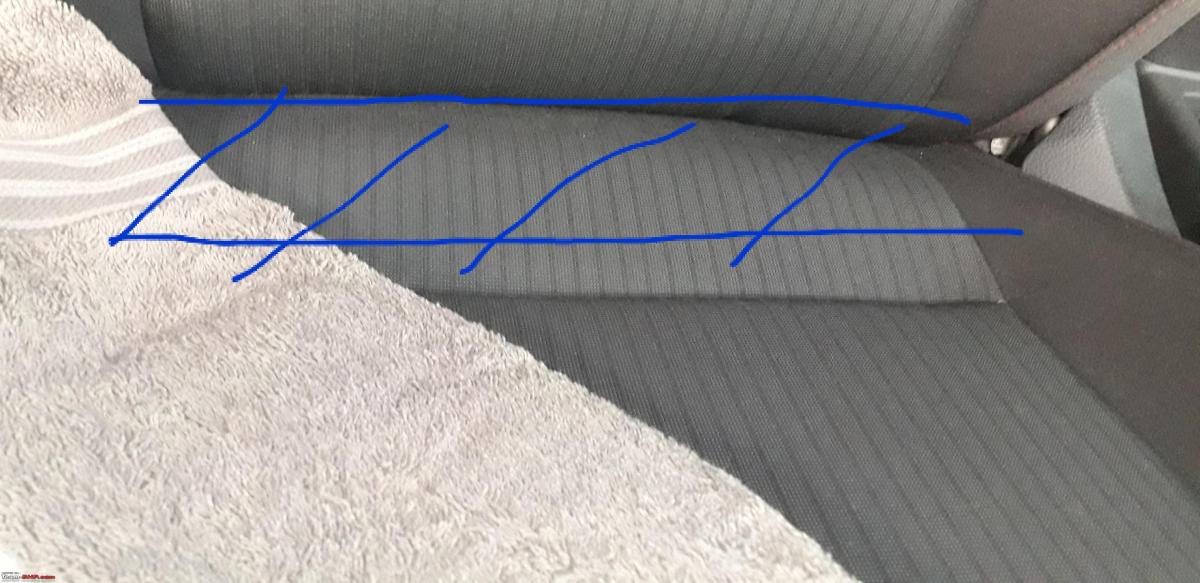 Here are the relevant pictures:
Front ground clearance. Do note that the underbody is lower than the bumpers lower edge. I reckon the actual GC is about 160mm: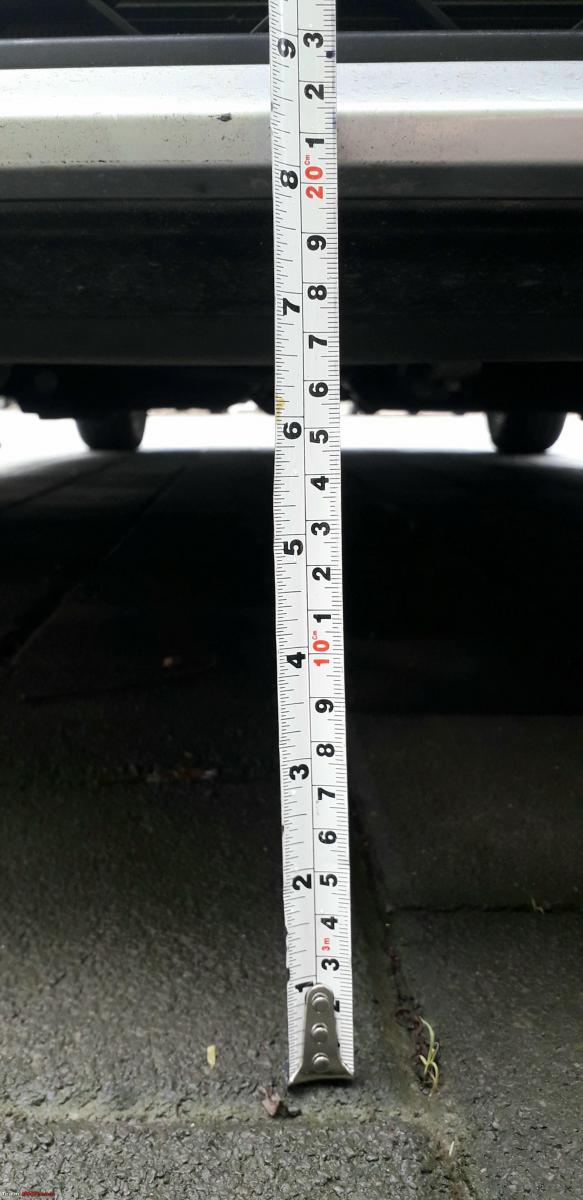 Front wheel arch. Original distance from centre of hub was 39cms: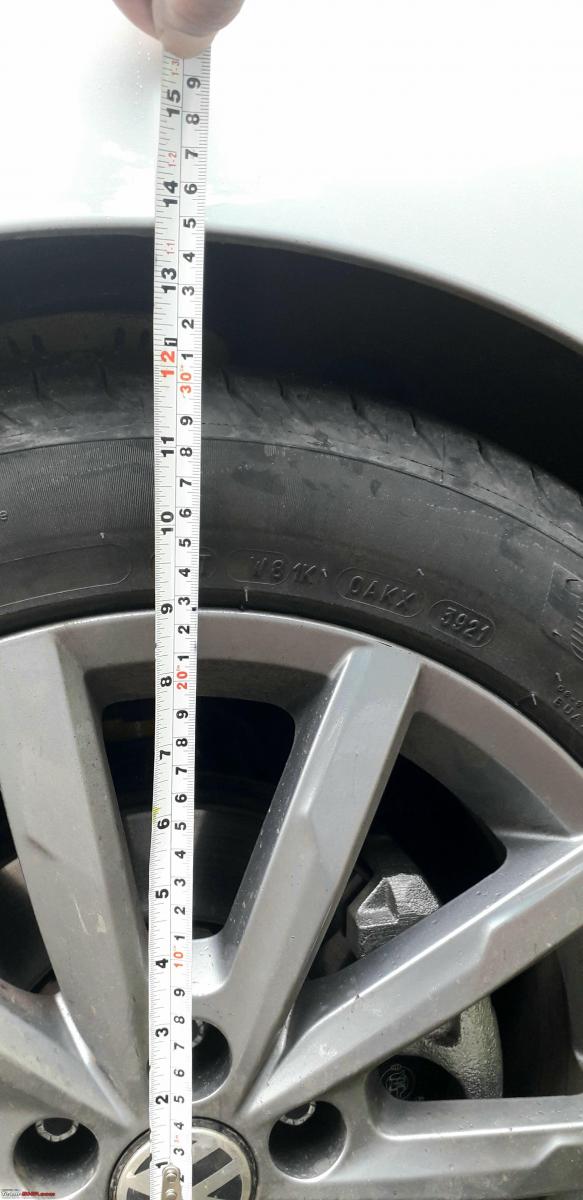 Front mud guard:
Side: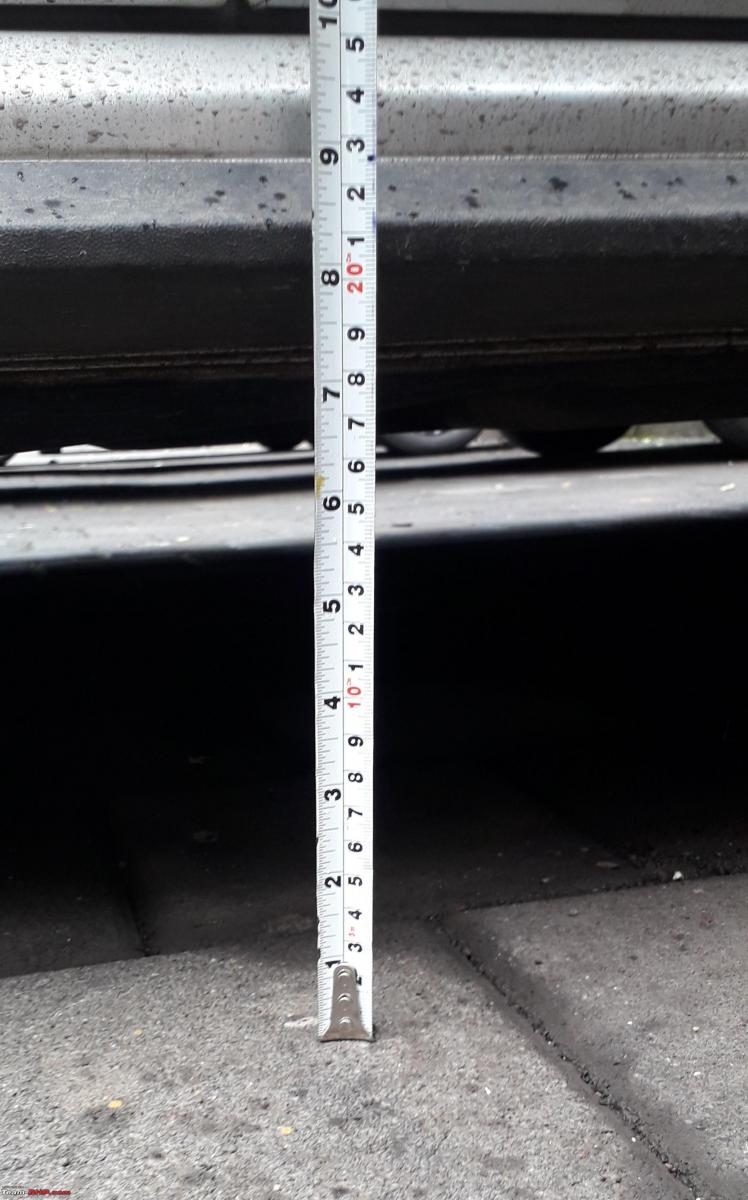 Rear wheel arch. Notice the even gap all around. The original gap before lowering looked odd: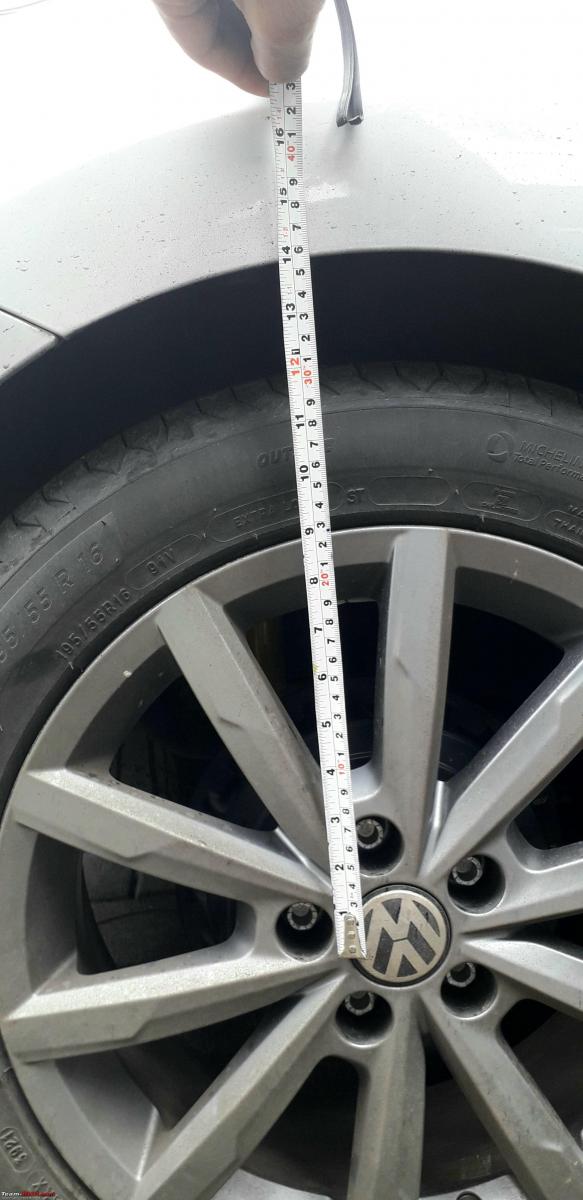 Side view of car. Sorry about the dark pic- no sign of sunlight for the next few day. I'll post a better pic after the next car wash:
Check out BHPian comments for more insights and information.
Source: Read Full Article