Installing OEM A-pillar trims with in-built tweeters on my VW Polo
Regarding the pricing, it fluctuates and I've seen these items fall in the Rs 10,000 – 15,000 bracket.
BHPian fluidicjoy recently shared this with other enthusiasts.
I like the stock speakers on the Polo 6R and they've been quite a good set for the occasional music that we play in our car. The RCD340 is a gem of a radio and is a good balance of features and sound quality. If you've invested in a better aftermarket head unit or even an OEM unit like Composition Media or Discover Media, then the sound output and processing can be even better with upgraded internals. I didn't want to spend too much on a dedicated speaker set but thought it'd be a good idea to improve the Trebles with a Tweeter setup. The Polo GTI comes with A-pillars and tweeters and European cars also came with an option of Tweeters in the A-pillars.
So, it is quite simple to install them, all we need to do is remove the stock A-pillars and replace them with the A-pillars with tweeters. I have some pictures from my A-pillar removal when I removed them to route the microphone and add some foam.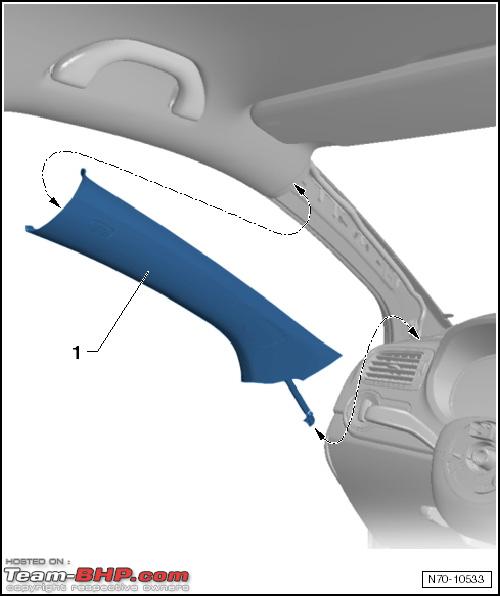 Here are a few images of the OEM A-pillars with tweeters. Some of these might be made in Spain, and as always, there will always be some from the Chinese market, but the plastic quality of both of them is neck to neck. You can get these in a couple of different colours like beige, black, but I've found the Grey to be most common on online sites.
Wiring
The new tweeters need to be connected in parallel to the corresponding speaker. Audio shops will be able to tap very easily into the existing speaker wires in either the door connectors or even on the quad lock connector behind the radio unit, depending on where they are most comfortable.
Within the RCD330/RCD340 quad lock, the light-brown sub-block holds the wires to the speakers. The middle two rows correspond to the Front Speakers (Front Left and Front Right) and naturally have a + and – terminal. The brown speaker block is held in place by a small plastic tab. For better access to the wires, this can be slid out from the primary quad lock.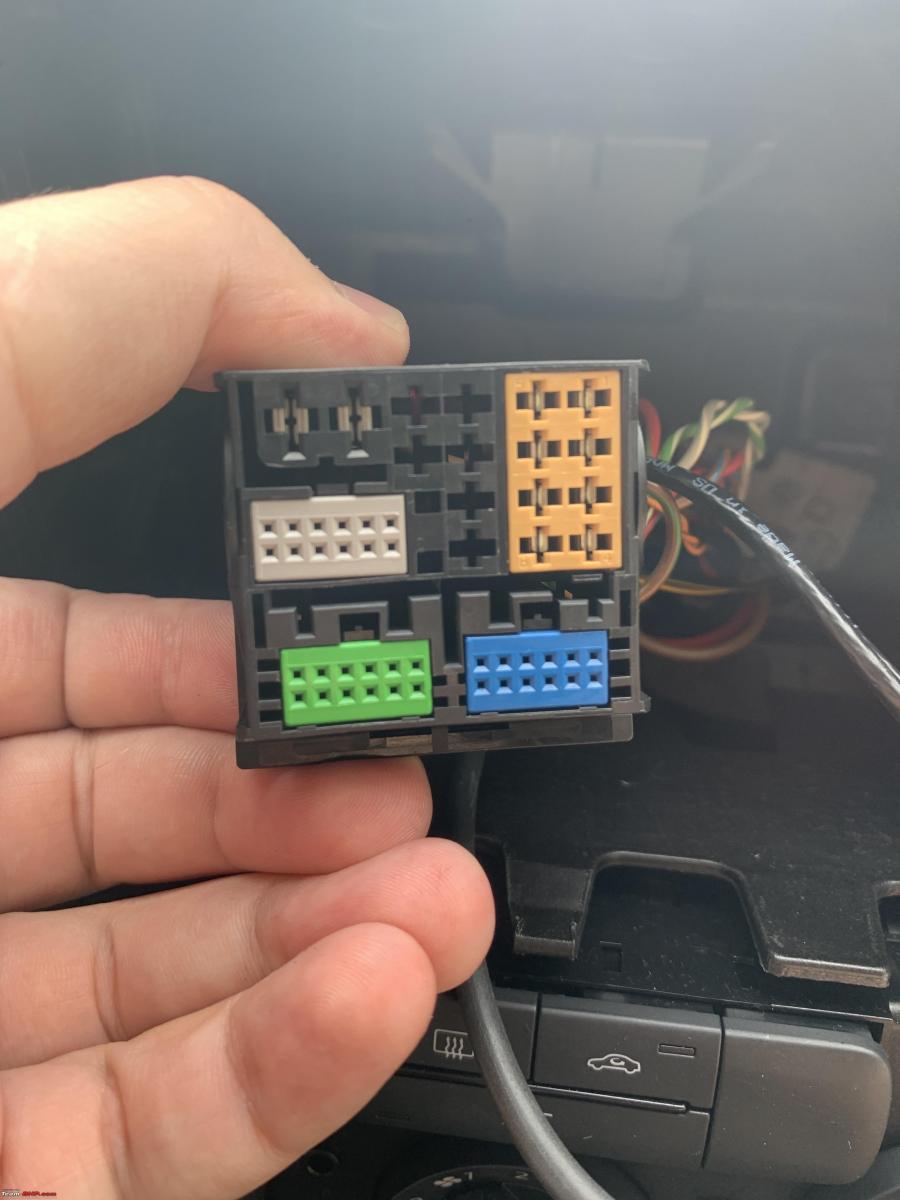 Wire the tweeters in parallel with respect to the pin-out to the front speakers. The tweeter itself has a two-pin connector, and you can assemble a plug-and-play harness and extend it to the point where you'd be tapping the front speaker.
End Result
Overall, the treble improvement is definitely felt and it adds a lot of character to the car's audio that is delightful. Since I didn't get a chance to click pictures like I'd usually do, big thanks to my friend and fellow BHPian Mayur Shinde, for sharing the below two pictures from his Polo and for helping me add value to this post.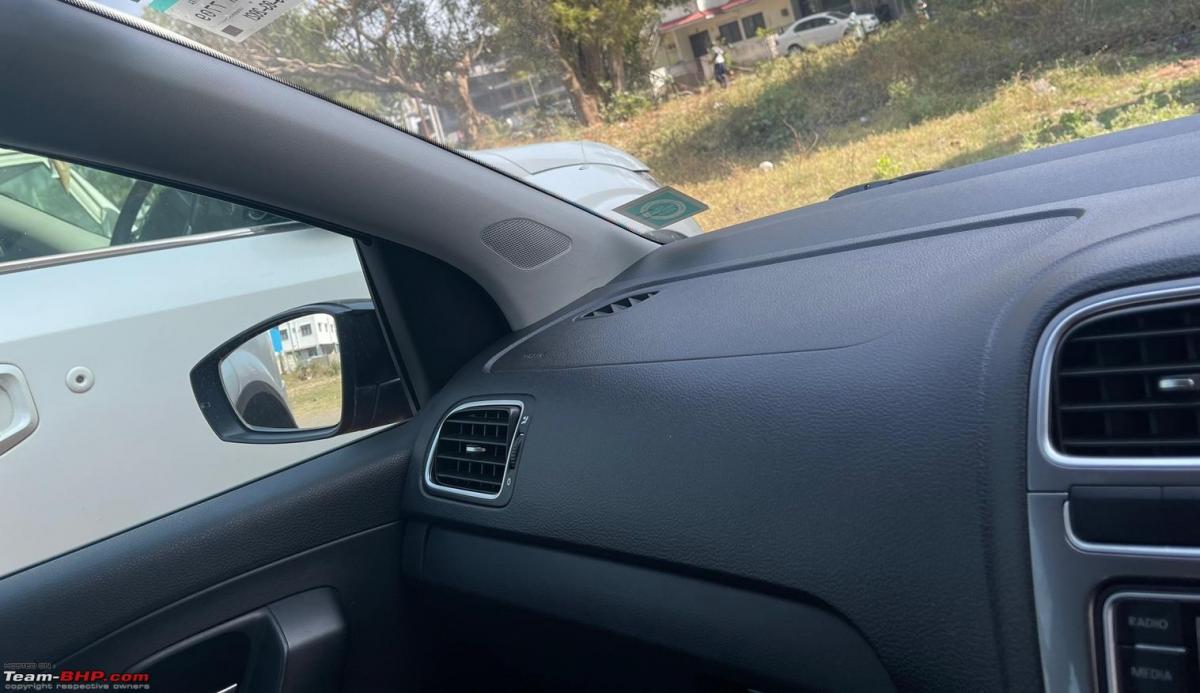 Availability & Pricing
There are quite a few sellers on Instagram who import and stock these tweeter pillars from China. Since they're long items, the shipping costs are on the higher side. In my experience, I've seen these priced between 10k-15k, but I've seen quite a lot of variance in the pricing of this item to comment on what a fair market value of this item could be.
Adding Radio Station Logos
Might be highly anti-climatic, but after a lot of procrastination, I did manage to update the Radio Station Logos that we have in Pune for the few radio stations I regularly listen to. It is a very easy task, that needs an SD card or a USB and perhaps 5-10 mins of patience to procure and compile all the logos.
P.S excuse the dust.
Check out BHPian comments for more insights and information.
Source: Read Full Article