Living with a Hyundai Alcazar: Ownership experience post 20k km in 1 yr
The comfort of the drive, speed, space, fuel efficiency, you name anything, it all got full marks.
BHPian chillajay recently shared this with other enthusiasts.
My experience with what many call a beast and whom I call an elegant beauty from the inside…
A Small History of Self
Being a fan of European cars, I was known amongst friends for ridiculing Asian cars. I ended up buying one and being very happy about it.
My pedigree of cars; Classic Ambassador – in which I learnt my driving in the very early 90's, Fiat – Premier Padmini, to a 118 NE all family-owned. Finally, our own Palio and Linea served a good 17 years (6 of the first and 11 of the latter). Nothing beats the solidity of Fiat, but the other experiences drove me towards the likes of a Hyundai. All the cars were loved and clocked great mileage.
The Buying of the Beauty
Having decided upon buying a Creta, Alcazar was never on the list of things. During our test drives of the Creta, we chanced upon Alcazar and the first drive trickled the mind and set stream towards it immediately. For driving pleasure, I always preferred diesel engines over petrol, automatic over manual, top end over any other. Though just a family of 3 with a pet, the large extended family the likes of nieces & nephews, friends & relatives it was reason enough for a 7 seater. A few more test drives and discussions sealed the buying of the Beauty – Diesel – AT – Signature. My fascination towards European cars was fulfilled by the name "Alcazar", a Spanish word for fortress, and it sure feels like one.
Once bought, read a few negative reviews on the engine being underpowered, glimmer headlights and such. Hadn't felt that during the test drives. It sure created doubts in my mind about the choice that was made. Was it a wrong choice ?? We had to take it as it came along.
The First long drive
Not having completed the mileage for the 1st scheduled service meant the car was under-driven. It was time to hit the highways and get on a long drive. Got my good friends who are driving enthusiasts, two of them who owned BMWs, one a Skoda Superb to tag along to Pondicherry.
So, How was the drive ?? beautiful roads, great stretches, good company…
All took turns in the drive, one of them a regular on the stretch mentioning the time he took in his BMW between tolls, which sounded like a target to beat, guess what, without much of an effort this beauty managed to clock the same time.
Our veteran driver who too owns a BMW and was a professional rallyist in his yesteryears took over to push the car to a smooth 180 km/h, the ease to reach the speed, comfort and braking were all very confidently impressive. The third one decided to put the comfort of the car to a test, snuggled in the 2nd row with the provided pillows, the tray to watch a few movie clips, and a soft drink and headed to a snored drive to Pondicherry.
The machine can go fast with some great braking with "Sleep Like A Baby" comfort on the inside.
Result of the drive…One advised his friend who had booked a competitive car to go for the Alcazar and another decided to pick an Alcazar as his next one. Hope that materialises and not get lost in thin air.
The South India Expedition
Social media posts were filled with people driving and posing on the highest motorable road, the Khardung La Pass. Sure did not want to go where the world was headed, started exploring down south and hit upon Dhanushkodi, Rameshwaram the last road of India. The pictures looked scenic though it was supposedly a forbidden land due to the Tsunami waves and sure was a place to visit. We also put in Kanyakumari, the southernmost tip of the country to the list amongst a few other places.
Laid out a plan for the roads, a long one this time and the route plan was:
Day 1 – Bangalore – Tirupur – Coimbatore – Isha Foundation – Coimbatore
Day 2 – Coimbatore – Madurai – Kanyakumari
Day 3 – Kanyakumari – Tirunelvelli – Rameshwaram – Dhanushkodi – Rameshwaram
Day 4 – Rameshwaram – Tanjavore
Day – 5 – Tanjavore – Trichy – Bangalore
All in all about 2.5k km was the planned route. Pulled the best with his wifey and 2 couples set off.
Covering a distance of about 400 to 600 kms a day, our journey went through some beautiful highways, narrow streets of Tirupur, Madurai, and Kanyakumari, and very scenic views en route to Isha foundation where we witnessed a breathtaking view of the clouds clasping the mountains, country roads exploring small towns, passing through a sea of windmills before hitting the southern tip of the country, highways with oceans on both sides, the iconic Pamban bridge which is a must watch though you have all the traffic halted at the bridge to take photos and selfies and finally Dhanushkodi the ever so eerie but the most elegant and beautiful last stretch of the Indian road. The drive on this strip will remain etched in our memories for our lifetime.
Tiry moments – never; fun moments – ever; this was how the journey was. The women mostly sat in the second row, cross-legged / folded legs and gossiped away to glory with the panoramic sunroof open and their shades on. The boys did all of the driving without any fatigue and were always up for the next drive. Google Maps, the large Infotainment screen, and the great music system were all just the small luxuries that made the journey a whole lot better.
The comfort of the drive, speed, space, fuel efficiency, you name anything, it all got full marks.
The most beautiful drive in the most beautiful machine is the best way to describe our expedition.
My friend indeed took a flight the very next day out on a Business trip for which he had reluctance as he would have just finished his road trip. It turned out that his Business trip was more tiring than the road trip.
Our Regular Long Drives
Mangalore being the native with all our dear ones there is a stretch which is mostly done in all forms of transport modes, driving being the highest.
Shiradi and Charmadi ghats have a reputation for being a challenge for drivers due to their layout, terrain and weather conditions though they are the most scenic and nature-filled stretches en route Bangalore-to-Mangalore. These stretches have regular fog, heavy rainfall, landslides, steep uphills, downhills, very narrow sections and deep gorges. Contrary to all of these we also have the luxury of the 4-lane highway between Bangalore and Hassan.
After reading a few reviews on power issues, always had the apprehension as to how good these drives would be. It was time to put it to the test as we headed out on our first trip in this beauty to Mangalore.
The stretch between Bangalore and Hassan was covered in about 2.5 hours which one can say is a pretty good time. Then came the leg that goes downhill with the fog, drizzle, curvy stretches, a lot of braking, and minimal takes, through this there were no rolls and it was comforting to glory. We reached our destination with as much ease, comfort and luxury as you would expect from this beauty.
On our way back on the steep uphills, overtakes were a breeze, the grunt in the engine giving the kick that a driver looks forward to and a drive that kept us ahead of the rest. At no point did I feel the lag in the car, tardiness or anything that would make it to the complaint box?
In and around Mangalore and the towns we visit, there are beautiful stretches of roads that are different in size, shape and dimension, it's always a pleasure to drive this beauty amongst them all.
If drag racing is the agenda, there are power issues, for all other drives and in comparison with cars in the segment, this beauty handles all of it with grace, style and required true power. It is always a beautiful breezy drive along these stretches.
Goa For the New Year – Night Drives & Anxious Moments
It was decided to celebrate and welcome the New Year in Goa which meant another drive in the beautiful beast. 3 families, 2 cars and thanks to this beauty we had space to fit them all.
Our route onward was 2 stops, one in Chitradurga and an overnight stay in Hubli. Our 1st leg was a smooth one without much of a noise. A long tiring visit to the beautiful fort which is a must-visit finished at just about sunset.
Now we had over 200 kms to cover in the dark until Hubli and there have been many complaints about the efficiency or the throw of Headlights which has also been taken up officially with Hyundai by many. With doubts reeling in our minds, we set off on the highway and covered those 200 km within 2 hrs or thereabouts without much of an issue. Maybe the highway driver did not seek the demand for very bright lights, but overall in all of my experience, the lights have not been an issue for me, of course brighter lights would help.
A scary moment the next day on our way from Hubli to Goa was when the fuel was low and the closest petrol bunk was about 40 to 50 kms away. Anxious moments until we reached the bunk and almost a life lesson to keep the fuel tanks filled up as soon as they hit the quarter gauge on long drives.
The car rested in the parking lot and wished us loud for the New Year.
Our drive back was planned without stopovers, but we had a friend and her daughter who were totally under the weather. On the Dr's advice and confidence in the car we decided to drive back with all the precautions. The car ensured there was enough space and comfort for their journey back home.
My friend who was in this beauty was in between buying cars. We had lunch halfway through and my friend took over as I decided to relish the comfort of the car with a good nap. He did a good long stretch and you can say it was a Hyundai buying moment for him. He is now a proud owner of a Black Creta. A great trip on amazing roads, at great speeds and comfortably relaxed.
My Regular City Drives and other stuff
Initially, for work, I had to visit Dodballapur on a regular basis which meant driving through the city and a bit on the highway stretch. I started looking up to go to the workplace, maybe the new car kicks and the driving pleasure, it used to be a breeze which always got a big smile on me.
Being a big car, it gives space for all my nephews and nieces to jump in, fill the car and have a ball.
A big observation and one that comes naturally is when people sit in the second row or in the co-passenger seat, they tend to cross their legs and sit. A naturally comfortable seating arrangement.
The ambient lighting, leathered seats, piano black dashboard finish, electronic speedo cluster, large infotainment system, Bose speakers, rear A/C vents and all of this gives the car a very luxe touch, something most friends compliment when they experience it.
Guess most of the cars lately are designed with good manoeuvrability for city drives. The ground clearance and the turning radius do matter, and this beauty has a perfect fit. Having driven manual cars for over 3 decades, automatic versions are a blessing and a big plus for high-city users. Though there are paddle shifts for manual gear change, it has not been put in use ever, the gearbox and transmission are very well tuned for smooth drives and quick overtakes be it in the city or the highways.
A popular topic seems to be fuel efficiency while some claim very high efficiency with a few being unhappy in comparison. Generally, SUVs are supposed to fuel guzzlers. Smooth driving styles can juice out good efficiency and drives maintained under 2k RPM will usually give a great reading on the KMPL tag. I have been very happy with the FE I get and it is not something that I have bothered much on.
Though it is a diesel engine, there have been many times when I had to look up the RPM meter to see if the engine is switched on, the silence of the engine is surprisingly eerie which is also music to ears.
All in all, she is a beauty whom you will fall in love for the beast in her. The Alcazar is amazing.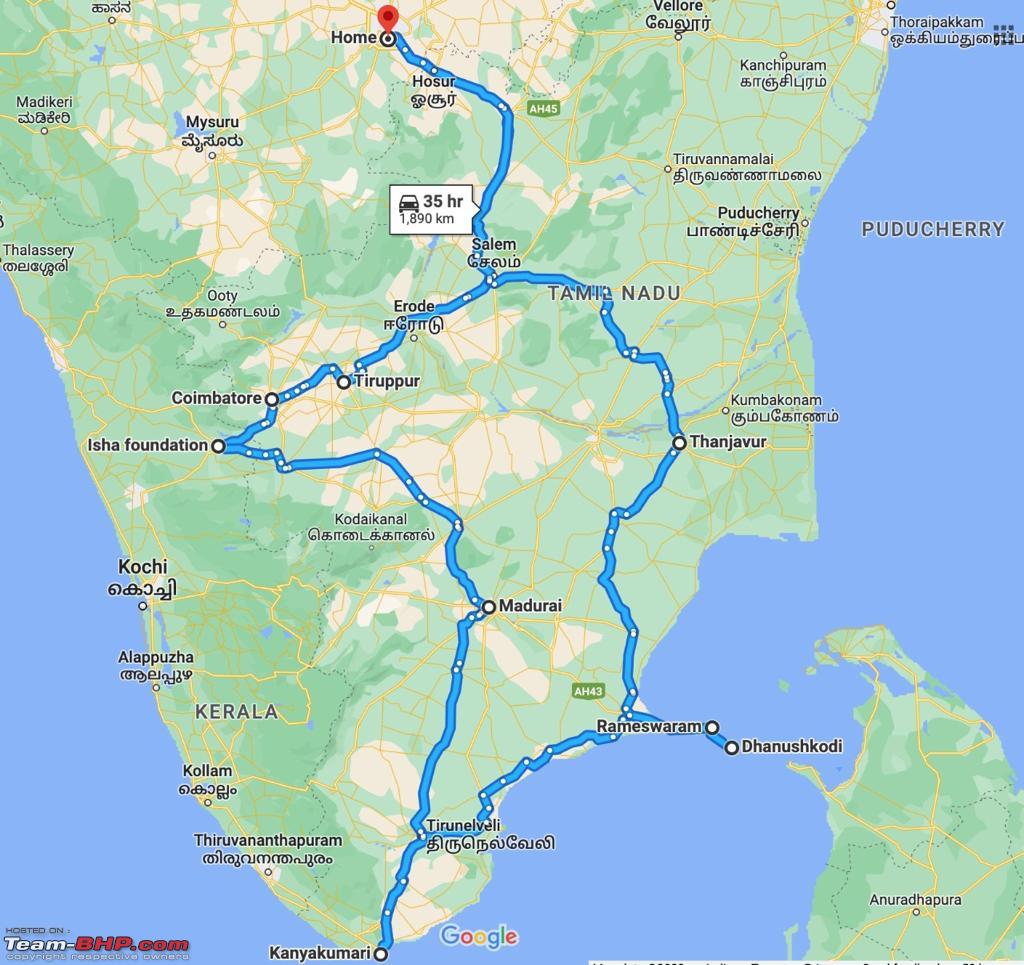 Check out BHPian comments for more insights and information.
Source: Read Full Article