McLaren marks 60 years with Triple Crown liveries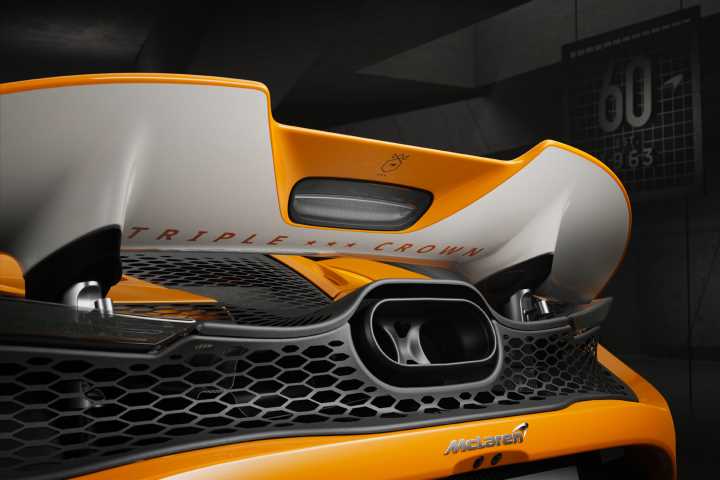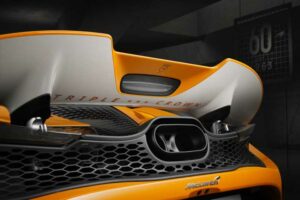 Indy Orange, Monaco White and Le Mans Grey celebrate iconic McLaren victories
By Matt Bird / Wednesday, 1 November 2023 / Loading comments
Today marks the first day of 2023's penultimate month – yes, really – and so time is running out for any automotive anniversary celebrations. With this year marking six decades since Bruce McLaren formed his eponymous company, present-day McLaren has launched a range of options to mark the momentous occasion.
The big news is fresh paint, inspired by the 'Triple Crown' victories: Le Mans, Indy 500, Monaco Grand Prix. Yes, it's an unofficial thing, and yes, there were 21 years between winning in the Brickyard (1974) and victory at La Sarthe (1995) but the rules are you get to do what you want on your birthday. So Triple Crown liveries it is.
Specifically, they're Indy Orange, just like the triumphant M16D from the 70s, Monaco White which pays homage to the MP4/2 driven by Alain Prost, and Le Mans Grey, intended to invoke the iconic Ueno Clinic F1 GTR. Buyers going for Anniversary colours can also choose new brake caliper shades: Indy Blue is colour matched to the race number of the 1974 car, and Le Mans Gold replicates that used on the F1. One last thing, too: plump for carbon mirrors and there's an additional 'Speedy Kiwi' logo unlocked, which can be had in Orange or Silver and matches the dedication plaque all of the 60-specced cars will receive.
All the body and brake paint options are available on the new 750S, Artura and GT, though 'Triple Crown Stripes' are reserved for the 750. There will only be 60 made with them, too. The stripes feature a new Triple Crown logo, the victory years and even a contrasting rear wing underside to let everyone you've overtaken know what's so special. Best keep it raised at all times, then, eh…
The interior of all three can be fitted with some new extras as well. They include an Indy Orange 12 o'clock marker (if the carbon steering wheel is added) and extended carbon paddles with stripes in the Triple Crown colours. The aforementioned brushed aluminium Speedy Kiwi dedication plaque features a McLaren Orange logo; a 750S with the stripes will get a '1 of 60' marking on the plaque.
Finally, don't fret if you're thinking this announcement doesn't leave very long to win the Euromillions and spec your dream 60th anniversary McLaren. The entire range of options will be available to order for a year from now. A 750S in Monaco White with some Speedy Kiwis sounds spot on.
---
'Peak supercar' McLaren 750S unveiled
2022 McLaren Artura | UK Review
Latest British cars articles
640hp R-R Silver Cloud takes the SEMA biscuit
McLaren marks 60 years with Triple Crown liveries
Eneos lines up 2JZ-engined E-Type for SEMA
TVR Sagaris | PH Used Buying Guide
Heavens above – there's a Montego Estate for sale
Source: Read Full Article