My S-Cross undergoes a major Rs 10500 service after completing 1.3L km
I sourced all the new parts myself and gave the car for service in-person.
BHPian govigov recently shared this with other enthusiasts.
130k kms came up late last week and the car headed to service. I have slowly acquired the parts for the service since July 2022. Having a parts manual helped. With the rear suspension replaced in the previous service, the car had stopped wandering around in the expansion joints of the over bridges. So, this time, it was the time for the front shocks. 130K km was a good time to replace the front shocks, considering the pathetic condition in which the rear shocks were during the 120K service.
Parts acquired in July:
Front disc
Front suspension and all its parts
Rear parking sensor
The cost is about Rs 10,500 in all.
I was not sure if it is a placebo or not, but the front had a bit of bob and nodded at times which I was not comfortable with.
Come to the Nov-Dec time frame, post a Calicut trip, the front strut started making the classic link rod sounds. kat-kat over uneven roads. Dr N had just given the links to his upgraded Monroe link rods and I just ordered a set for myself as well. In one of the Coimbatore, trips went to shell and got a can of 5w30 at a premium price that I later regretted.
By Jan mid, the classic glow plug warnings started and I also noticed a leak from the EGR area.
I went in person to book the service yesterday and then today morning headed over to Nexa service centre with a boot full of parts.
Reached around 10.30 and was promptly attended to. Requested jobs:
Front suspension
Link rod replacements
Front brake disc
Front brake pads
EGR cleaning
Intercooler cleaning
WA /WB as the link rods/suspensions are getting changed.
I was at the service centre till about lunch and then returned home. The SA did a great job and WhatsApp'ed me the below pics.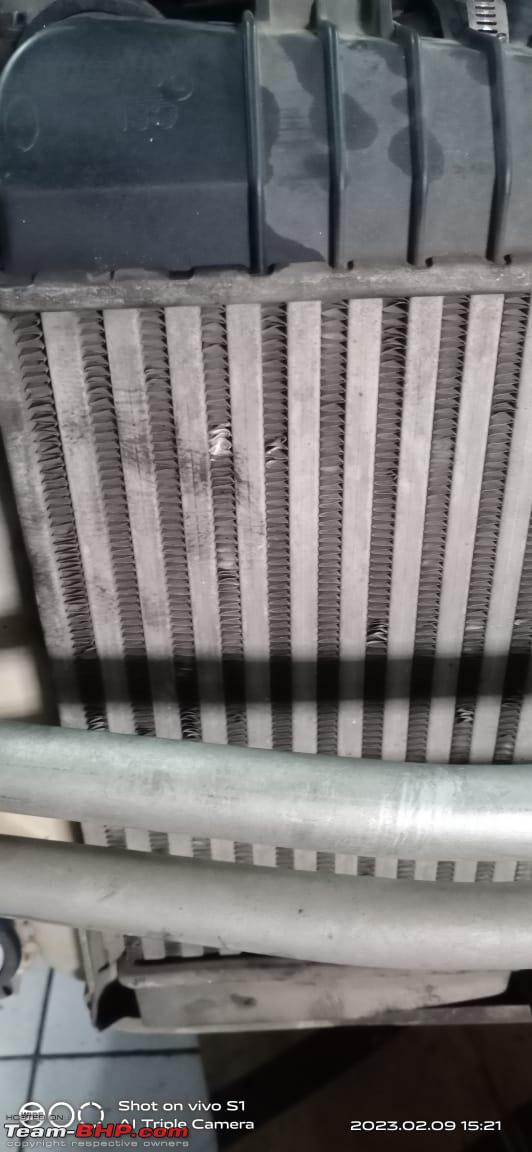 The total at the service station came to Rs 10,450
Overall I am satisfied.
Check out BHPian comments for more insights and information.
Source: Read Full Article