My thoughts on the Samruddhi Super Expressway after an impromptu drive
There are no tolls on main carriageways but only on exit lanes. This provides a seamless traveling experience end to end.
BHPian vivek95 recently shared this with other enthusiasts.
Finally fulfilled my wish of driving my VW Polo 1.2 Comfortline Petrol on Hindu Hrudayasamrat Balasaheb Thackeray Maharashtra Samruddhi Mahamarg ( HHBTMSM ) aka Mumbai–Nagpur Super Communication Expressway.
It was an impromptu drive but helped me enjoy best of both worlds- onward journey was completely overnight and return was in broad daylight. This way I could assess the safety apparatus of the Expressway viz. well lit interchanges, exit lanes and reflectors demarcating individual lanes and medians.
Route:
Mumbai–NH3–Nasik–Sinnar–Pangri–Shirdi interchange–Samruddhi Mahamarg–Nagpur and back to Mumbai for onward journey. Nasik and not a short cut via Ghoti–Sinnar hilly route as I was driving at night and was not sure of road conditions.
Way back, I did take Sinnar–Ghoti route as it was daylight.
Timeline:
Onward:
9:25 pm (3rd Jan 2023) — Started from Chembur, Mumbai and took Eastern Expressway–Thane route to get onto NH3. Encountered good amount of typical Mumbai traffic.
10:45 pm – Exited Mumbai metropolis at Bhiwandi–Kalyan junction ( 35 kms from origin point )
1:00 am – Exited Nasik city
1:20 to 1:40 am – break at Dhaba for dinner and tea
1:45 am – Sinnar town
2:35 am – Fuelled up at Reliance fuel station near Shirdi Interchange
2:40 am to 2:55 am – 15 mins power nap
03:00 am – hit Samruddhi Expressway starting toll plaza
7:20 am – toll plaza just before Nagpur end point ( 10 kms before Nagpur interchange ) and fuelled up at BP petrol bunk on the left side. (766 kms from origin point)
Drove into Nagpur till airport and randomly till some point below the multilayer flyover+metro route. Had breakfast at Hotel Adi Inn, took a power nap for 1 hour 10 mins and resumed journey.
Return:
9:25 am – started from Nagpur interchange point / starting point of Expressway
9:30 am – crossing toll plaza
2:00 pm – exited Expressway at Shirdi interchange
2pm to 3:00 pm – 1 hour power nap + tea
8:00 pm — reached Chembur, Mumbai ( inclusive of 15 mins power nap enroute)
Road conditions apart from expressway:
Mumbai — Nasik –> Upto some point before Vasind, the road within Mumbai metropolis is taken up for widening upto 10/12 lanes or so, hence road conditions are average to bad. Rest NH3 is 85 % smooth all the way till Nasik. All potholes have been fixed post monsoons, in fact road is resurfaced at many places.
Nasik — Sinnar –> 95% nice smooth 4 lane road except for 1 flyover which had big potholes at the end.
Sinnar to Shirdi interchange –> Huge surprise from my last drive in end 2017 !! The road seems recently 4 laned for about 80%, rest is 2 lane under construction.
Sinnar — Ghoti on my way back -> Good 2 lane, 90% smooth well marked but laden with heavy trucks and local 2 wheeler traffic that made driving painful. I will stick to Nasik route henceforth even though a bit longer.
Expressway per se and everything about it:
Exceptionally awesome wide 6 lane with wide shoulder lanes. Brilliant engineering involved in the construction that is strikingly evident. This has to be India's most advanced Expressway till date !!
Immaculate lane markings, reflectors, interchanges, sign boards, wildlife overpasses, exits, joints on bridges, smooth cement surface and what not. All this accounts for uniterrupted fast and safe drive.
There are no tolls on main carriageways but only on exit lanes. This provides a seamless traveling experience end to end.
Adequate width of median, hence high beam from oncoming traffic is absolutely harmless.
Minimal car and truck traffic, there was more of private bus traffic at night. During daytime, it comprised of even lesser car and truck traffic. Hardly one or two MSRTC buses spotted. Most private luxury buses have already started taking this E-way, most of them which seemed originating from Pune/Aurangabad/Shirdi/Nasik. I am a busfan as well, so can quite figure out the routes just looking at the names. Was hoping to see VRL multiaxle Volvos that do Pune–Nagpur route but spotted none or I may have missed them. Spotted Purple travels AC sleepers though and a lot others like Chintamani Travels, Royal star, Pooja,Saini travels etc. I know there are only two direct AC sleeper buses from Mumbai to Nagpur and 2-3 from Mumbai to Yavatmal. Most buses to Marathwada and Vidarbha region start from Pune. I also spotted and chased a speeding HANS Volvo multiaxle Sleeper doing Indore–Raipur–Indore, am curious what is its actual route ?? It was doing constant 115 kmph. MSRTC should immediately deploy Shivneri Volvos on Mumbai–Nagpur, Pune–Nagpur and Aurangabad–Nagpur routes with appropriate pricing ( I know MSRTC is poor at pricing aspect, always charges exorbitant for premium services ). Had it been KSRTC, Karnataka my homestate, by now we would see plenty of Airavat Club Class, Dream class Volvos and Scanias on this Expressway.
Stray animals here and there – Monkeys and Dogs ( something that you never see on Mumbai–Pune Expressway )
Absolutely safe driving experience at night , what with the reflectors, well lit interchanges, sign boards etc !! Interchanges and exit lanes are so well designed that there is absolutely zero obstruction to the overall high speed traffic.
Official speed limit is 120 kmph for cars. At some places in fact, the sign boards mention 80 limit for left most lane, 120 for middle and no figure for overtaking right most lane !!
Arrow head straaaaaaigght Expressway !! I didn't shift gears even once, neither honked nor reduced speed below 100 kmph at any point.
Only one diversion post Malegaon for 12.5 kms. It is only for Nagpur bound direction. Basically the traffic shifts onto the opposite carrigeway,so the opposite side guys simply get one and half extreme left lanes as a result of this. You can easily maintain 100-110 kmph on this diversion.
One short twin tunnel somewhere between Aurangabad and Jalna.
No ghat sections, no major curves or major uphill gradients. Straight means super straight. Nothing very scenic to speak about but the plains / deccan plateau was green at this time of the year with many trees scattered across.
No eating facilities but few fuel stations on either sides are operational. Many are coming up.
The starting point at Nagpur is beautifully done up, a tourist spot in itself. Let's wait and see how the Mumbai end will turn out, hope it's really grand !!
Median crash barriers are still being set installed, should take a month or so I guess.
This is an access controlled Expressway, fencing is in the form of compound wall although not built for the entire stretch. Thus you see local villagers breaching the boundaries with their livestock. An entire herd of sheep crossed the Expressway when I drove !!
I don't foresee traffic to increase here even after the remaining stretch till Mumbai opens up, in the sense that it will nowhere be close to what madness we regularly see on Mumbai–Pune expressway (MPEW) for obvious reasons as the latter connects two bustling metros, industrial hubs, scenic spots all in a short distance of 93 kms.
Indeed this Eway is a game changer for Maharashtra as it effectively brought winter capital Nagpur closer to Mumbai/Pune. Let alone Nagpur, all those district headquarters in between like Aurangabad,Jalna,Akola, Amravati, Washim, Buldhana etc can be reached faster now. Lets hope this also paves way for uniform development of the state. I took just 10 hours from Mumbai to Nagpur and surely this will further cut down to 7 hours once the remaining stretch is thrown open. Reduction in travel time is more than 50%.
Like everyone here, I love tarmac too, but the cement surface is comfortably smoother, much better than cement roads of Mumbai.
Toll amount – Rs. 900/- each side.
Will conclude by saying that Maharashtra had created history in 2002 by building India's first Expressway i.e Mumbai–Pune Expressway which truly was a major breakthrough. 20 years later in 2022, Maharashtra has recreated history by building India's first longest and most advanced Expressway -Samruddhi Mahamarg !!
Sharing some pics from my drive:
Hindu Hrudayasamrat Balasaheb Thackeray Maharashtra Samruddhi Mahamarg aka Mumbai–Nagpur Super Communication Expressway –> You don't drive here, you just glide.
At Shirdi Interchange toll plaza, beginning of Samruddhi Mahamarg: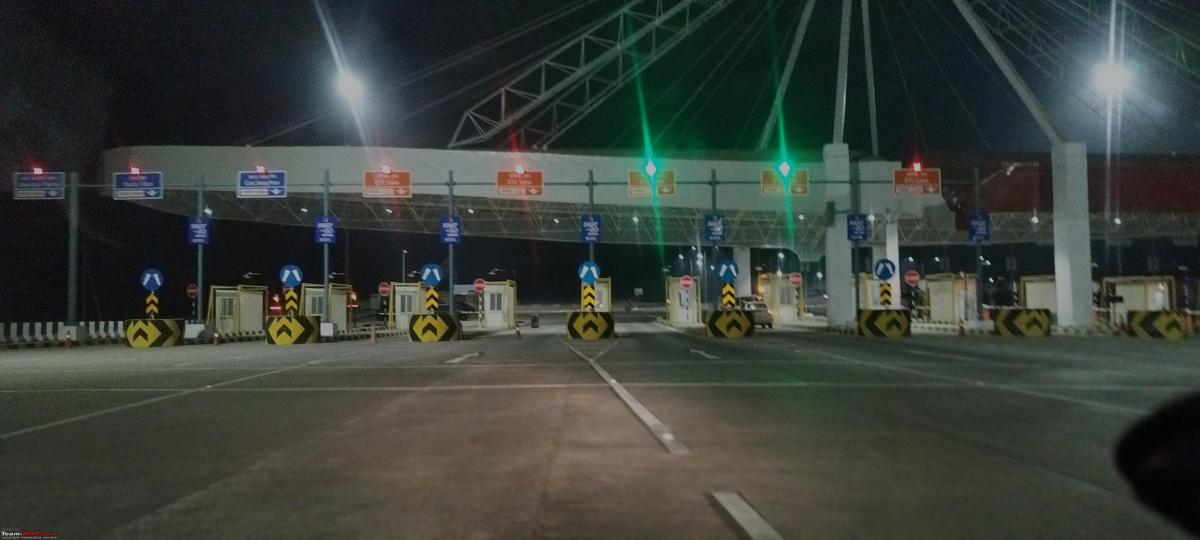 Stunning road at night:
Daytime pics: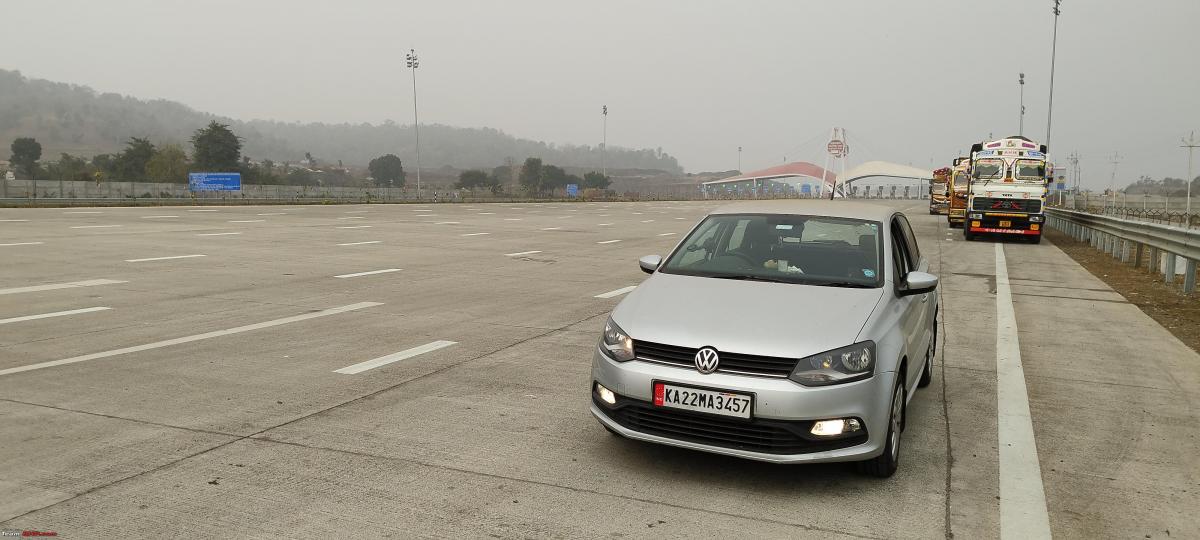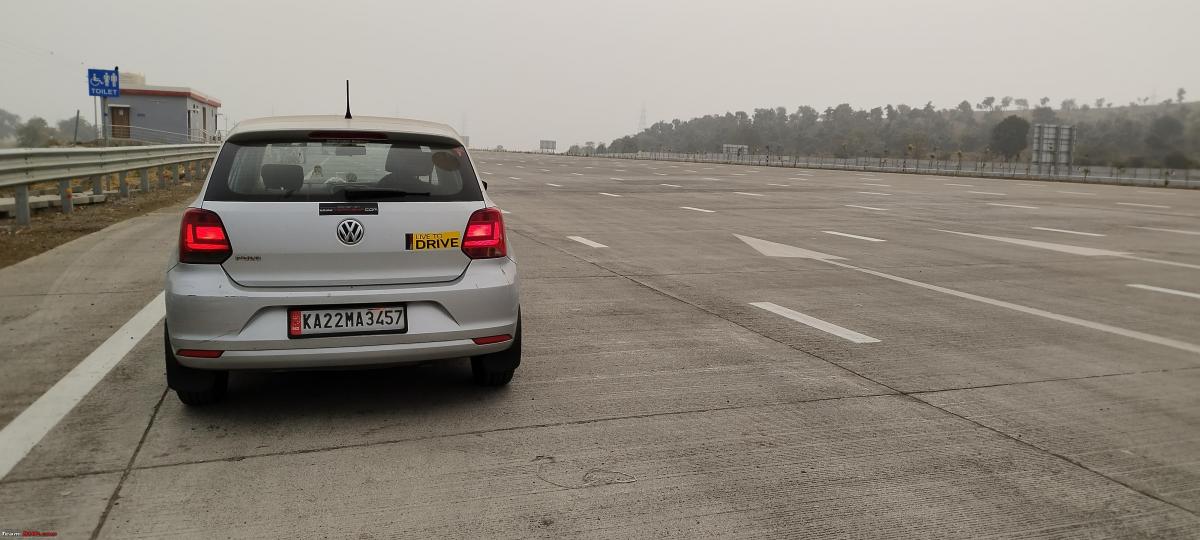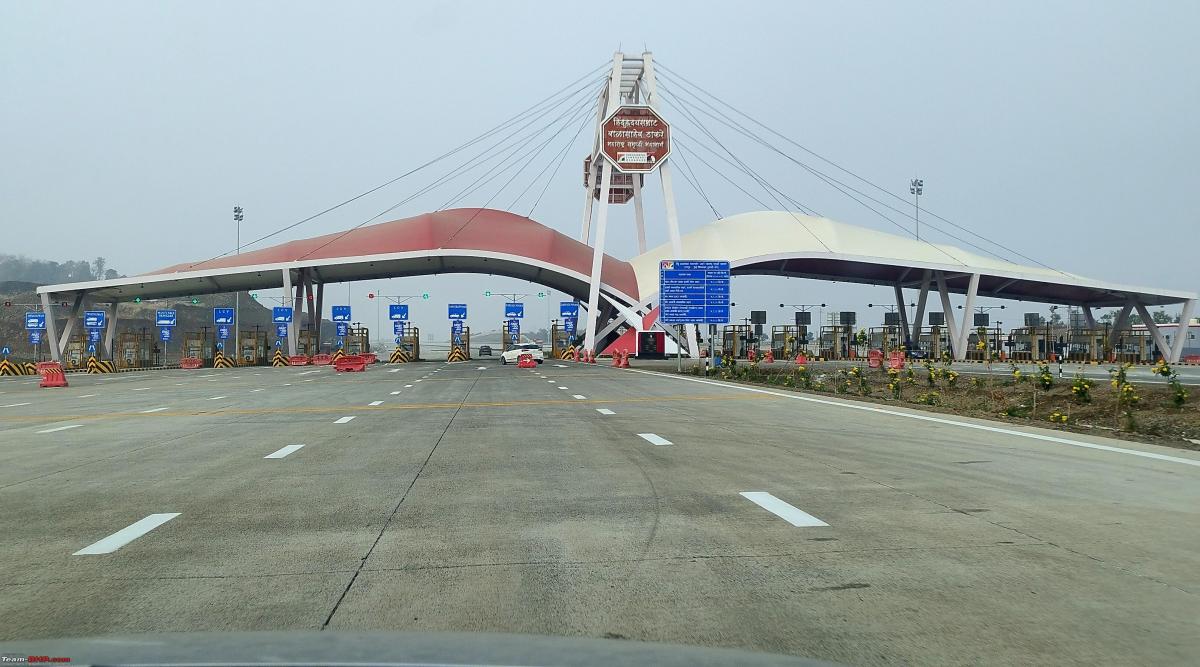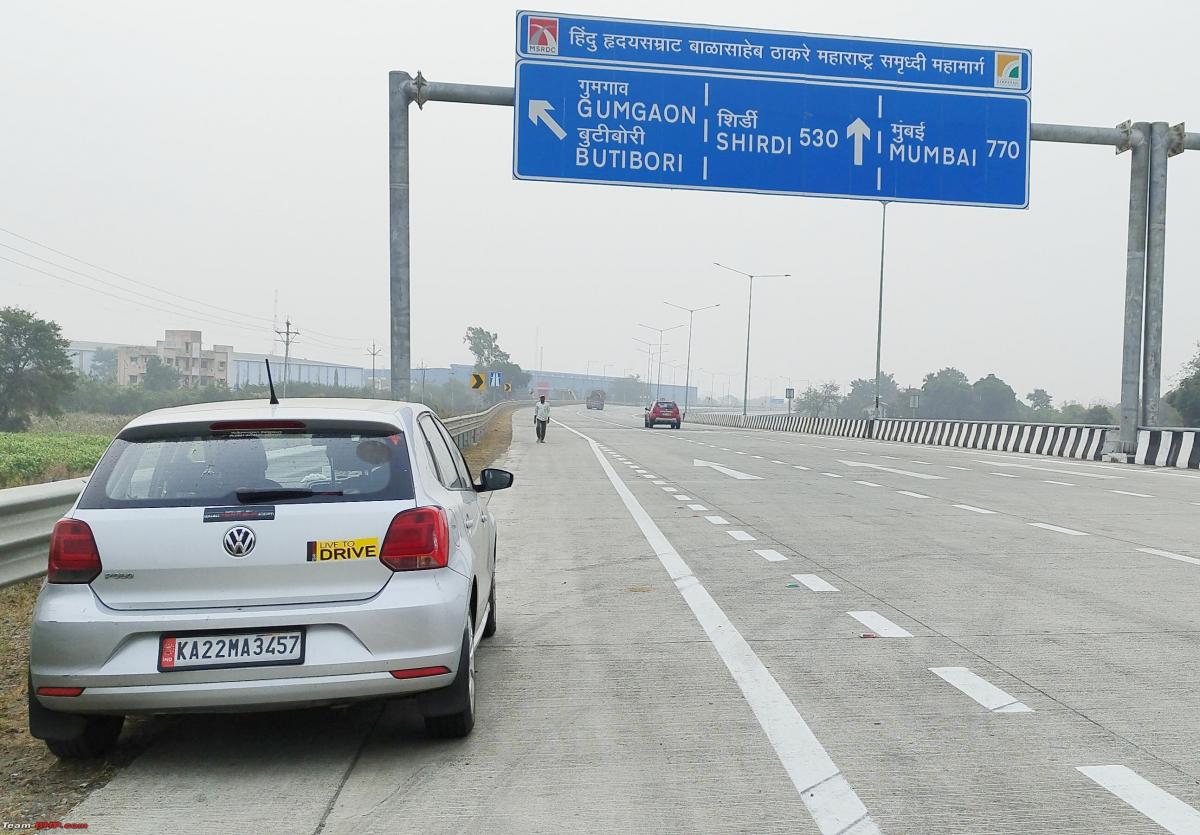 Does ME-2 mean Maharashtra Expressway -2?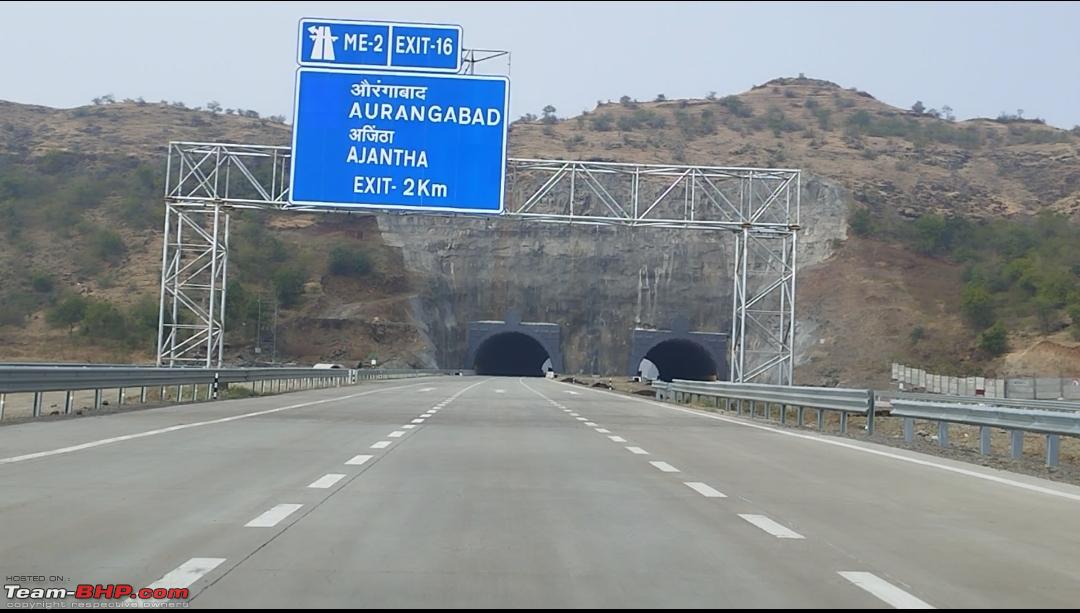 The only diversion at present: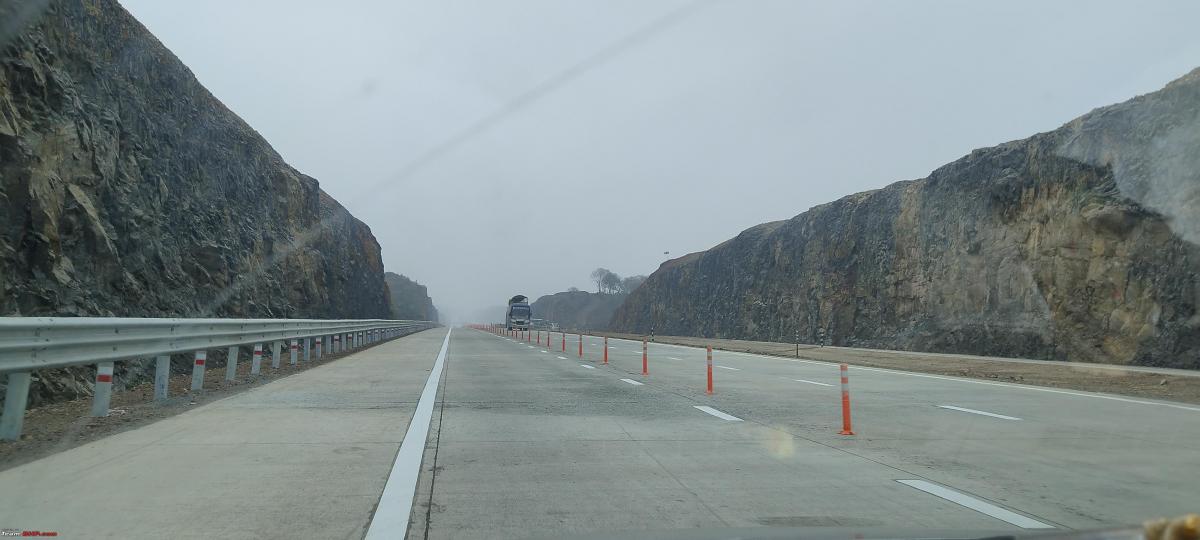 I drove 1576.3 kms in 22.5 hours during this round trip and thus ended mine and my Polo's madness.
Regards.
Check out BHPian comments for more insights and information.
Source: Read Full Article