Replaced my 10 year old Jetta with a used Skoda Octavia
Having experienced the DSG gearbox albeit the much dreaded DQ200 on our Vento, we fell in love with how refined the TSI's were over the other turbo petrol engines in the market.
BHPian sarafraz1997 recently shared this with other enthusiasts.
TSI Addiction
Our family's first TSI was the Vento TSI which we brought home back in 2018. Having experienced the DSG gearbox albeit the much dreaded DQ200, We fell in love with how much refined the TSI's were over the other turbo petrol engines in the market. The DQ200 although not as reliable as one would like, is a potent gearbox which can get you addicted to how gear shifts are so slick on an auto-box!
Since our 2011 VW Jetta TDI DSG was nearing the 10 year mark (approx 90k KMS), coupled with the fact that we got a good offer for it back in 2020 considering the COVID first wave prices, we were tempted to let go of it and get a newer car. After having sat on the offer for 3 months (yes, the other person was so much in love with the car that he was after it for 3 months!), we finally decided to let it go. My parents stay in Dubai, my brother in India (Bangalore), and our base in Hyderabad. Back in 2020, I was going to leave for my masters after taking a break from my career in 2021. For a short while after letting go of our Jetta, we wanted to have a single car since except my brother, Nobody else from my family would be here in India to use a car. However, with the onset of COVID, and having been thrown into wave after wave, I had pushed my plans to 2022.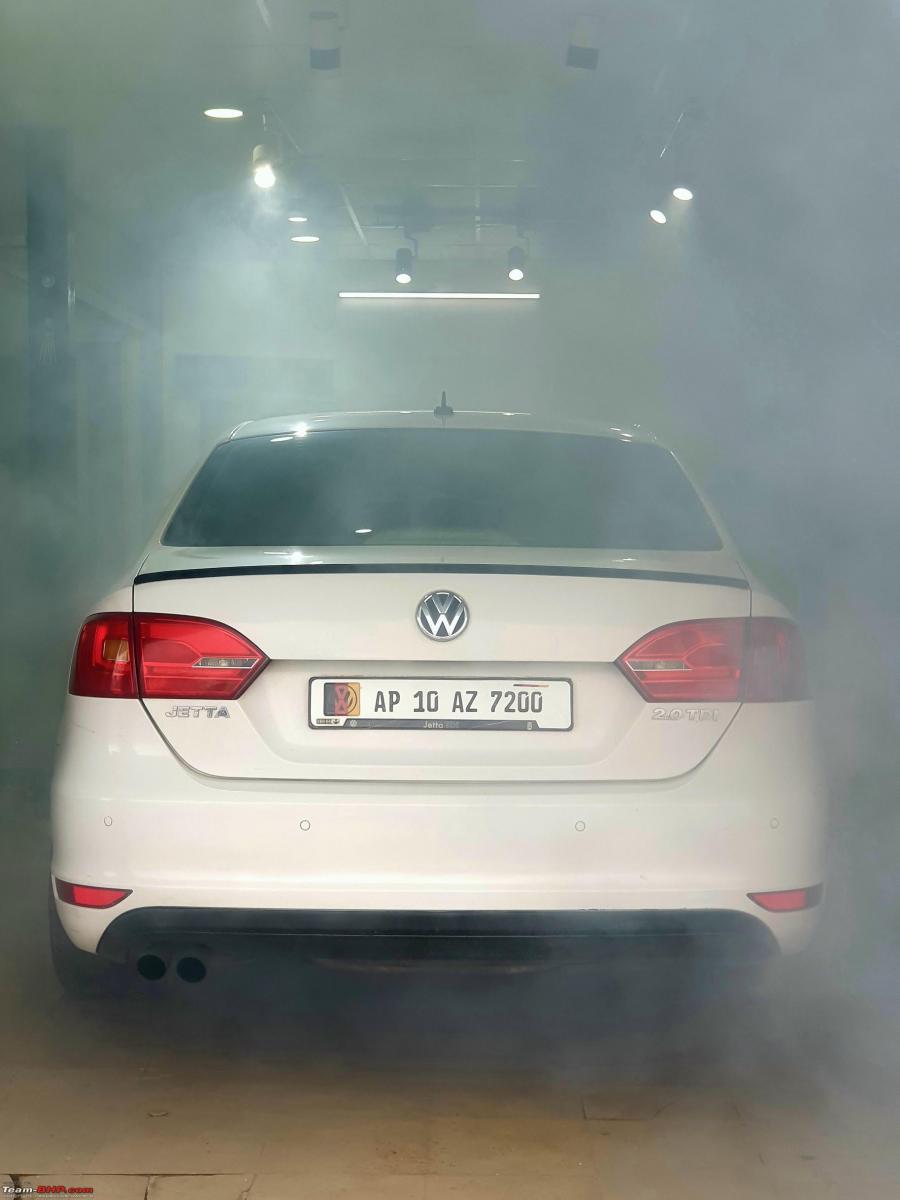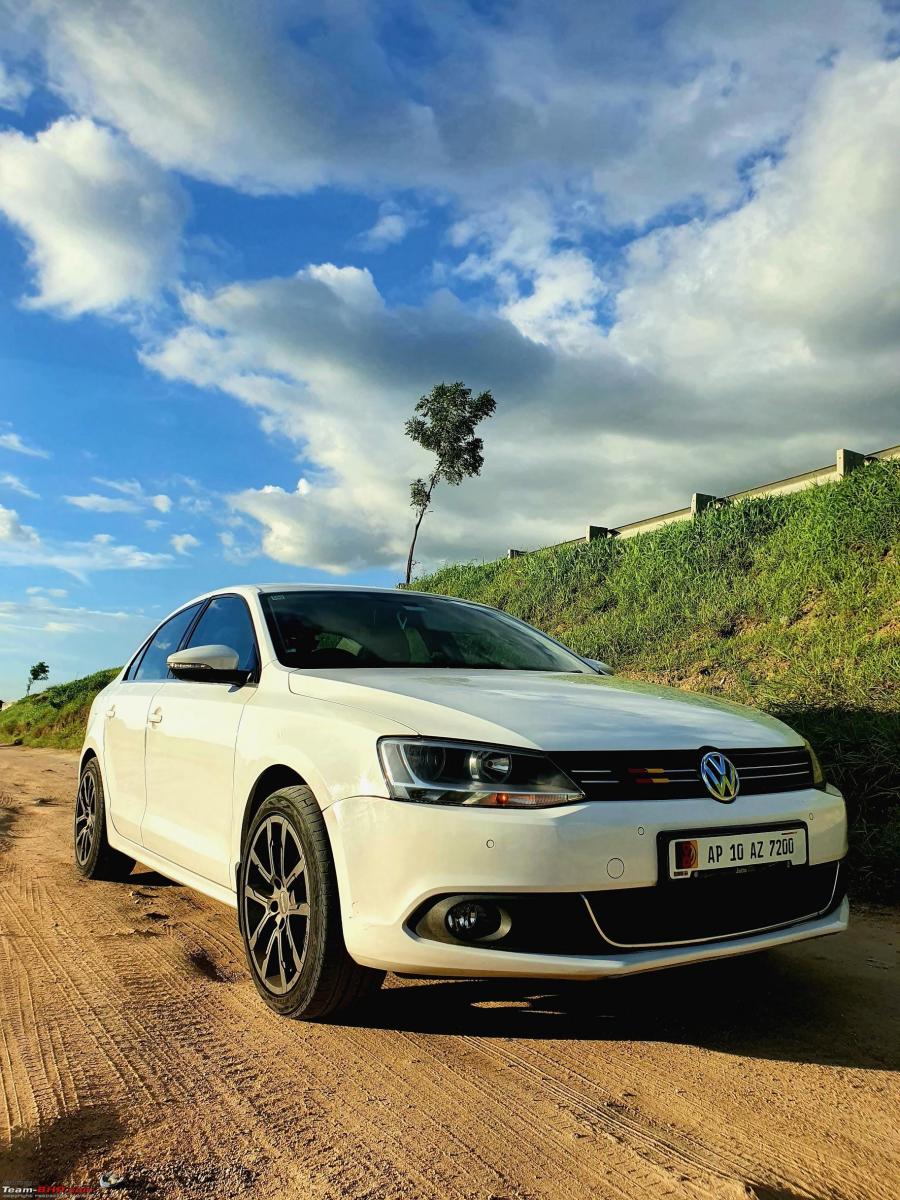 There is a picture of our Vento on the same road, at the same spot (Doddabetta Peak Road, Ooty). This picture is available on my Vento ownership thread as well.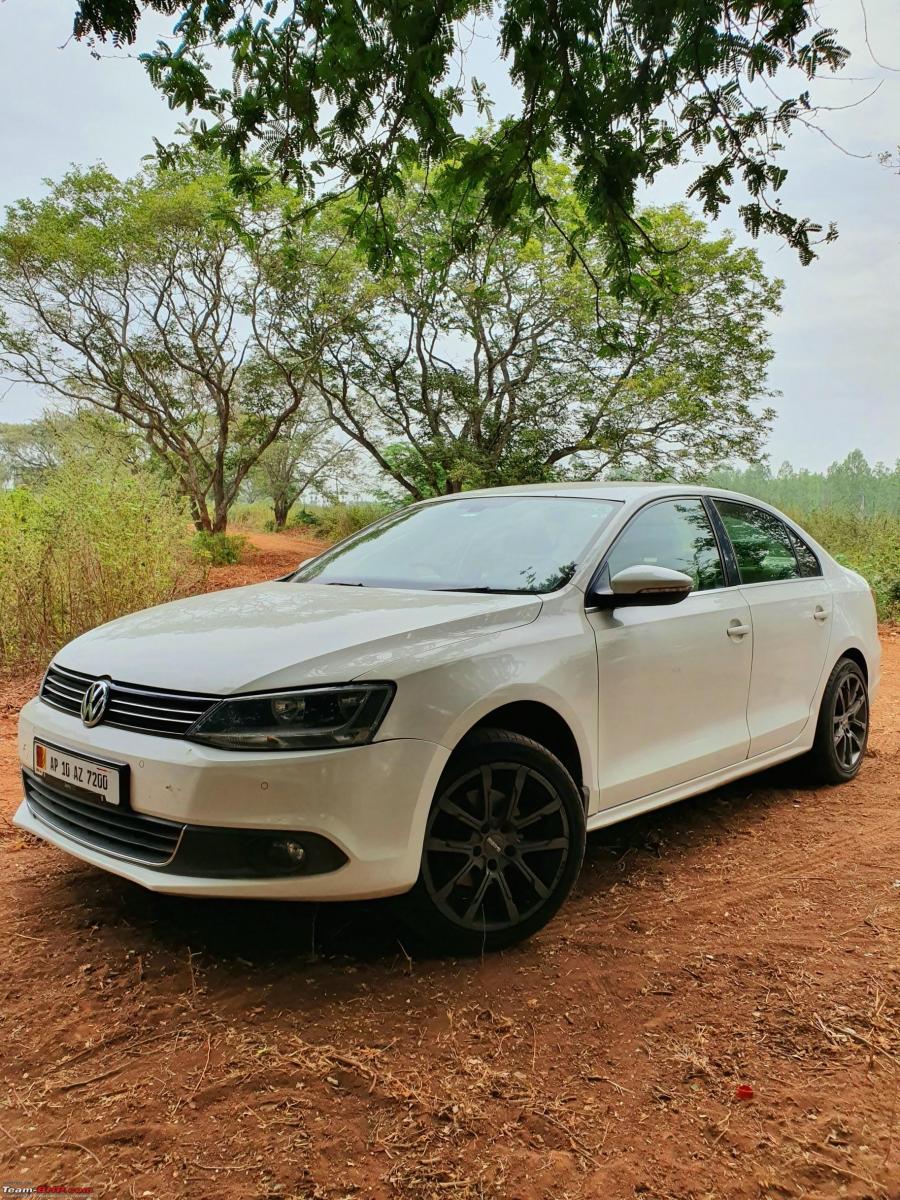 With life returning to normalcy, my brother and I were finding it difficult to manage with a single car as it meant cancelling the other person's plans, or finding alternate methods of transports which were super inconvenient during COVID tenure. We quickly realised that if my brother moved out of Hyderabad after his WFH period ended, it might be troublesome for my parents or me to go around when we visit Hyderabad, specially considering that we travel fairly a lot when we visit India. We're a family who enjoy road trips, although not too long distance trips considering the safety aspects. If its within 400KMS Radius, road trip would be our preferred choice.
As is the case with most people who have had a D segment sedan, and a German/Czech make at that, there are very few cars that might quench the thirst after getting used to the driving pleasure, build quality and safety. We didn't restrict ourselves to just brand new cars, but were also considering slightly used cars for good deals, more so considering three out of the four members of our family would spend majority of the time outside India. Being the enthusiasts that we've been since our childhood, I thought a used 320d might be a good upgrade in terms of safety and driving pleasure. It is very nimble, and not too heavy on the pocket for maintenance if treated it well. Having getting used to the space, my brother preferred a 5 series. After having experienced how agile the 320d felt compared to the 520d, I kept looking out for a 530d.
Every used car has a story and I'm very particular when it comes to purchasing used cars and would not put down any money until the story checks out on all fronts.
Close Calls
1) Although our hearts wanted a BMW, our minds weren't too far behind. Just shortly after we sold our 2011 Jetta, a 2015/6 Jetta TDI DSG came up for sale. It was exceptionally well maintained, low mileage car (3x K KMS) single owner example. The dealer was quoting 11 lakhs, we offered 10. He came down until 10.3 Lakhs, and we stuck to 10 since we weren't very excited about it since it was merely a facelift version of the car we just recently sold. The dealer said he'd wait until the next weekend, and if he didn't get a better offer, he'd give it to us. When the weekend came, he informed us that he had sold the car at 10.3 Lakhs to somebody else.
2) A couple months after this, I found a well kept 320d on sale by the preowned department of BMW – Kun Exclusive on a Sunday, I asked to see the car on the same day but they informed me that although the showroom was open, the preowned department has a holiday on Sunday. After having inspected the car on Monday, I had gotten it checked at BMW service centre for upcoming repairs, and had also checked the service history on Tuesday. After all my checks, I'd paid a token of 50k to BMW on Wednesday and decided that we'd take the car on the coming weekend. However, owing to a family emergency, my brother and I had to travel on the weekend and asked for an extension of 3 days. Upon informing them, the preowned department of Kun exclusive started showing their ugly side. They'd called me on Monday saying somebody visited their showroom the previous day (Sunday) and purchased the car on the spot. This was surprising to us since when I'd asked to see the car the previous Sunday, they turned me down saying they don't work on Sunday's, and now that we asked for an extension of 3 days after having paid an advance, they magically worked on Sunday and sold the car.
3) A few weeks after this, I came across a 2018 Skoda Octavia TDI DSG L&K in silver shade. This car surprisingly had a pink coloured DRL on one side, I thought it was just the usual Skoda DRL acting up (Many cars from 2013-2018/19 have DRL issues where they start by turning yellow until finally giving up). Similar to the previous cars, I went, checked the car, scanned the car with VCDS, got it checked at Skoda and also verified the service history. after having searched for cars close to 6 months, I was starting to get annoyed with how increasingly difficult it was getting to purchase a used car. This car seemed exciting enough since it was the similar 2.0 TDI engine we owned previously and know a fair deal about, coupled with DQ250, one of the reliable gearboxes from VW's DSG family, plus the excellent mileage of this engine sprinkled with all the latest features. However, having the OCD about the story of the car, I wanted to check deeper about the DRL issue. VCDS scan showed no errors about it, upon inspecting the headlight, I found out that it was an aftermarket assembly from China/Taiwan. It did not make sense that the first owner having taken extended warranty, and nil dip insurance throughout its life so far would skimp on a headlight. My mind said no, and I walked away from this car.
In a parallel dimension
At the same time, we were also visiting various showrooms checking out new cars that fit our budget (A max stretch of 25 Lakhs).
1) VW T-Roc: Living right opposite to VW Showroom, this is the car we started with. The first time we test drove this car, we went in our Jetta before we sold it, and it simply did not feel like a car worth spending 25 lakhs on. The interiors quality were very similar to our Vento which was just almost half the price of the T-Roc. Although we liked the engine, at that point, we were not ready to get another DQ200 home. We loved the panoramic sunroof, and the looks of this car. However, We have a lot of airport runs and highway trips. A car this size would not be able to accommodate our luggage. We just couldn't accept the fact that we might not be able to use this car even for our usual airport trips. Hence it was axed from the list.
2) Kia Seltos: We have a Kia showroom right next to the VW Showroom opposite to our house. After having walked out of the VW Showroom, we went to Kia to check out the Seltos. This car impressed with how it looked like a SUV of considerable size, and the long features list. However, a quick TD disappointed us since the suspension was a touch too hard to our liking.
3) Honda City: This car does look great, and is relatively easier on the pocket than their German/Czech rivals. It is a lot bigger too. (Virtus and Slavia weren't out at the time yet). We decided that if we do not find a used car that we liked, we would purchase the city and get done with it. Our father has a strong liking towards Honda and their engines, and how fuss free the Japanese cars are. Hence this seemed like a very good option that fit well within our budget.
4) Hyundai Verna: The 1.0 Turbo Petrol engine was just launched, and it had a plethora of features. However, the rear seat was a step down from our Jetta and Hyundai's safety standard worked against the car after having getting used to the build quality of VW.
5) Skoda Kushaq: If the T-Roc left us disappointed, the Kushaq left us depressed. I'd started getting frustrated over how painstakingly difficult it was getting to like and purchase a car. Forget our Jetta, the interior quality was a couple steps down from even our Vento! Although the cabin space was decent, we felt this car did not justice the asking price.
6) Skoda Octavia: After having expressed our disappointment in the Kushaq, the PPS Skoda dealer at Kondapur had just got their Octavia TD car that evening. They offered us the first test drive of their car, and we immediately fell in love with it. I always felt that the MK6 Jetta's build quality > MK3 Octavia. However, the MK4 Octavia is a different ball game altogether. The 2.0 TSI motor is a hoot to drive. It did not have the dreaded DQ200. The interiors felt two notches above our Jetta. Finally a car that felt like an upgrade from the Jetta. Around the same time, I'd gotten to know that there were mouth watering discounts on the Octavia. One of my friends picked up one in Mumbai and had told me that not just dealers, but Skoda was also offering great discounts from their side. However, PPS Dealer in Hyderabad refused to pass on the benefits that Skoda was giving, and we had to walk away since we weren't comfortable stretching that much.
7) Skoda Slavia: After having been on the lookout for over an year, I ran out of patience and booked the Slavia the minute the bookings opened. In fact, my booking was among the first 5 at the newly opened PPS Skoda. It looked good, decent size, 1.5 TSI + DSG combo, it was ticking most boxes for a frustrated individual.
As I kept on looking for used cars as well, I came across a 2017 Skoda Octavia 1.8TSI Style AT in December 2021 at a fair price considering how the prices of used cars sky rocketed in second half of 2021. I immediately went to checkout the car, It had done just 11K KMS, the service history checked out, the story checked out, the owner had maintained it well. The delivery time of April 2022 for the Slavia, coupled with the fact that it was around 30% more expensive than the Octavia I was considering made it an easy decision to vote in favour of the Octavia. Lets say I checked the car on Day 1, I paid the advance on Day 2, and got her home on Day 3. Soon after getting the car, I'd gotten Sunfilm on all windows, and PPF on the headlights from Autopia. As usual, they did a very good job, and are among the best in the city IMO.
The Style variant of the Octavia although not the top end, is fairly well loaded. It comes with auto dimming ORVM's on both sides, a good 8″ radio which supports CarPlay and Android Auto, the LED Projector headlamps. The only part of the car I hate are the alloys. Skoda could've done a lot better than the Style variant's stock alloys. Having been smitten with retrofits on our Vento, I already had a list of retrofits that we'd get on this car. The MQB platform is so potent that it is possible to retrofit features that otherwise come in cars that are at least 50% more expensive. I moved to the US 3 weeks after getting this car, and had already procured a few parts for retrofitting within the 3 week period. Although I didn't get an opportunity to have them installed before I left, I got them installed recently. I will share more about these upgrades in the future posts.
Read BHPian comments for more insights and information.
Source: Read Full Article