The 2021 Audi RS6 Avant Checks All the Boxes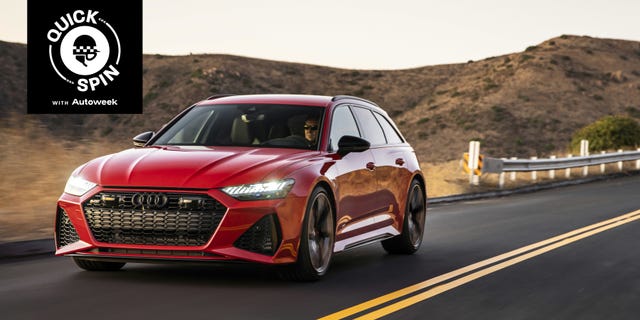 Sedans are cool, but wagons are always more interesting. Audi's latest hopped-up wagon is no exception. The Audi RS6 is supremely capable, but in its avant form it's one of the coolest wagons cars you can buy today. Powered by a 4.0-liter, twin-turbocharged V8, this ultra-stylish wagon sends 591 hp to its all-wheel-drive system. Managing the power in between the engine and the all-wheel-drive system is an eight-speed automatic transmission. This powertrain can rocket this wagon to 60 mph in only 3.1-seconds, which should be good enough to quickly get the kids from soccer practice.
On this episode of Quick Spin, Natalie Neff and Patrick Carone both share their experiences with this special Audi. Neff walks you around the RS6 Avant and highlights some of the major features of this cool wagon. Later, she takes you along for a ride while reviewing the car. In between those recordings, she shares her experience with Carone and host Wesley Wren. Wrapping the show, the group breaks down what makes the Audi RS6 Avant special.
Tune in below, on Apple Podcasts, Spotify, Stitcher, or wherever podcasts are played.
Source: Read Full Article