The 2021 Mazda CX-30 2.5 Turbo Could Be the Hot Hatch Replacement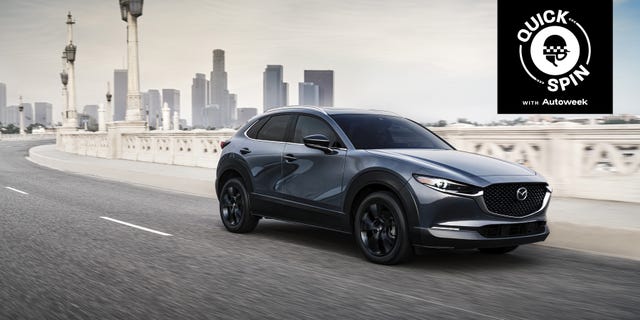 The crossover trend is far from over, and Mazda is looking to capitalize. The Mazda CX-30 splits the difference between the tiny Mazda CX-3 and the larger CX-5, which makes it about the same size as Mazda's beloved Mazda 3. With declining small car sales and surging demand for compact crossovers, the 2021 CX-30 seems expertly placed to grab the consumer who might be interested in a traditional hatchback but is lured by the higher seating position offered by a compact ute—a formula other automakers could emulate.
On this episode of Quick Spin, Wesley Wren takes the reins of the 2021 Mazda CX-30 with the 2.5-liter turbocharged engine. He offers a walkaround of the car, highlighting its features before taking you along on a real-time drive review. Between those segments, Wren talks with Jake Lingeman about the CX-30 and expands on the segments. Wrapping the show, Lingeman and Wren breakdown the 2.5-liter turbocharged engine's importance in the CX-30.
Tune in below, on Apple Podcasts, Spotify, Stitcher, or wherever podcasts are played.
Source: Read Full Article