The Bugatti Chiron Pur Sport Is Worth Every Penny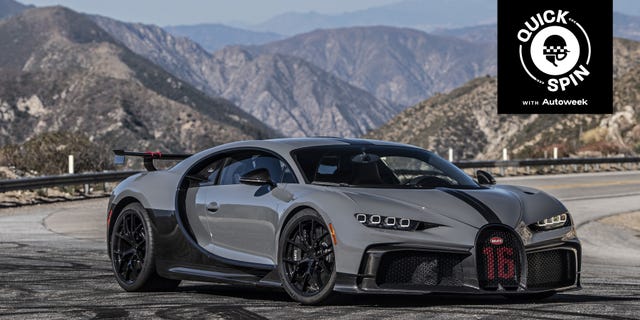 The Bugatti Veyron, and its predecessor the EB110, made waves in the car world. Not only was Bugatti back in business, but it was building cars that captured the spirit of the marque: luxurious and brutally fast cars. While the EB110 started Bugatti's return, the Veyron deserves much of the credit for reinserting the marque into our collective automotive consciousness. After rolling out of Bugatti's factory for a decade, the Veyron was replaced in 2016 with the Chiron, another wildly powerful luxe coupe that raised the bar yet again. Powered by a 16-cylinder engine equipped with four turbochargers, the Bugatti Chiron makes 1,500 hp. That's a 300 hp bump over the monster Veyron. Joining the incredible power is a high-tech suspension and a heap of luxury appointments. And while the standard Chiron might be nice enough for your average billionaire, for those looking for something extra, meet the Pur Sport. The Chiron Pur Sport turns a standard Chiron into a more track-friendly machine, with revised gearing, suspension, and styling.
On this episode of Quick Spin, tag along with Mark Vaughn as he puts this $4 million machine through its paces. Vaughn walks you around the Chiron Pur Sport to explain its styling and features, and also takes you along for the ride while he does a live drive review. Between the drive review and the walk around, he talks extensively about the Bugatti with host Wesley Wren. Closing the show, the pair explain what makes the Bugatti Chiron Pur Sport special.
Tune in below, on Apple Podcasts, Spotify, Stitcher, or wherever podcasts are played.
Source: Read Full Article