The declining quality of TPH car covers
I have decided to source my next cover from a local tarpaulin guy for less than half the price.
BHPian COMMUTER recently shared this with other enthusiasts.
I bought my first TPH Armor cover in 2016 for my Figo 1.5D. I use my car for two to four days a month for long drives (200+km) alone. I was smitten by the cover's performance, especially after using it daily with the car parked in the sun by the roadside for over four years. There were three rows of stitches, of which, just the first row alone gave away after 4 years of hard use. The material was so tough that it didn't yaw for over three years even after I put two slits on it for accommodating the clamps I added later that were jutting out tight against the cover which was already tight-fitting to start with. It was simply mind-blowing. The way it withstood heavy winds which ripped away other covers which were belted without even getting belted was stunning. That cover is now still going strong with a friend who has a Go+ and was using some flex to casually cover the area where the sunlight was hitting his car parked in his covered portico. Initially, it was draped over that back to the extent possible but now they have made a cut near the front wheel to make draping it easier and it is still serving the purpose there!
This performance made me a self-proclaimed marketeer for the cover and I had been able to make quite a few people buy the cover by helping them to overcome their reluctance to spend that much on the car cover.
I bought three more covers from them. I was insisting on the TPH Armor series which is supposed to be dog bite proof and designed to handle outdoor use.
The second cover on my Dad's Ameo gave up in a year! I was so smitten by the performance of the first cover that I thought I could convince them to give me a proper Armor cover for my Figo the third time and I received this cover by mid-2020. I had bought another cover for Dad's Ameo recently just before my third TPH cover (pictured here) crumbled. I truly wish I had faced the issue a bit earlier and I definitely wouldn't have spent 6k for the fourth TPH cover in our family!
RUDE AWAKENING:
I noticed a cut in the cover on the rear window area a few days back and I initially thought it to be a work of a vandal. There was an instance of vandalism a few months before this issue when my ORVM portion of the cover was cut along with a cut on one tire too! (crazy world!). I ordered a butyl tape to seal it off and waited for it to get delivered in the next couple of days. I noticed the cut to be extending over the next few days and was thinking of setting up a camera to catch the vandal. I was thinking of tweeting the video of the vandal getting caught red-handed to the police too.
I had a doubt about the 'vandal' because the 'handiwork' appears to be too persistent and measured. When the butyl tape arrived, I dropped the idea of a spy game and decided to tape up the tear and take action if the 'Vandal" strikes again.
I tried to push the material on the sides of the tear together with two fingers and, to my utter horror, FOUND it getting torn like wet tissue paper! I gawked at it for a few minutes in utter disbelief before resigning myself to the situation.
I tried to contact the TPH covers but was told that their covers are under 1-year-warranty and can be expected to fail in under two years 'depending on usage. I tried telling them that the original TPH Armor is still holding strong after over 5 years of hard use but it was brushed off. They offered to 'service' the cover, 'if possible' after I had sent it to them.
I had to bitterly swallow the fact that I had been so smitten by the performance of the first TPH Armor cover that I had been a stupid fanboy even after having got duped in the second trashy cover itself. I sincerely hope to avoid anyone who had bought the overpriced garbage upon my 'insistence'.
I have decided to source my next cover from a local tarpaulin guy who had stitched a well-fitting cover for a friend's swift for 1.5k. I could afford to keep changing it as and when required.
I do see frequent status updates in WhatsApp on their part on the covers being sold to Rolls Royce and Porches. I think it had got into their head to embolden them to disregard the 'cheap' car owners. What makes the whole experience more galling is the attitude of these folks where they have decided to swindle me even after finding me uninterested in buying their 15k+ covers by offering me a piece of garbage instead of the original good quality cover which had performed poorer than a flex poster casually thrown on most of the vehicles parked by the roadside!
It would be absurd on their part to think they could stay profitable by selling a few dozen covers a month for the cost of the car upwards of a crore alone but, their money, their choice. I respect that.
I am attaching the pics and video of my stupid choice here. The small L-shaped tear was from me trying to close the boot lid on the cover! There was one more tear on the front right side when I tried to cover the car with this trash for the last time. I hope to get the replacement ready in a week to avoid the heartburn of beholding my stupidity any further.
Video of the tissue paper rivalling quality It's hadn't even been two years yet.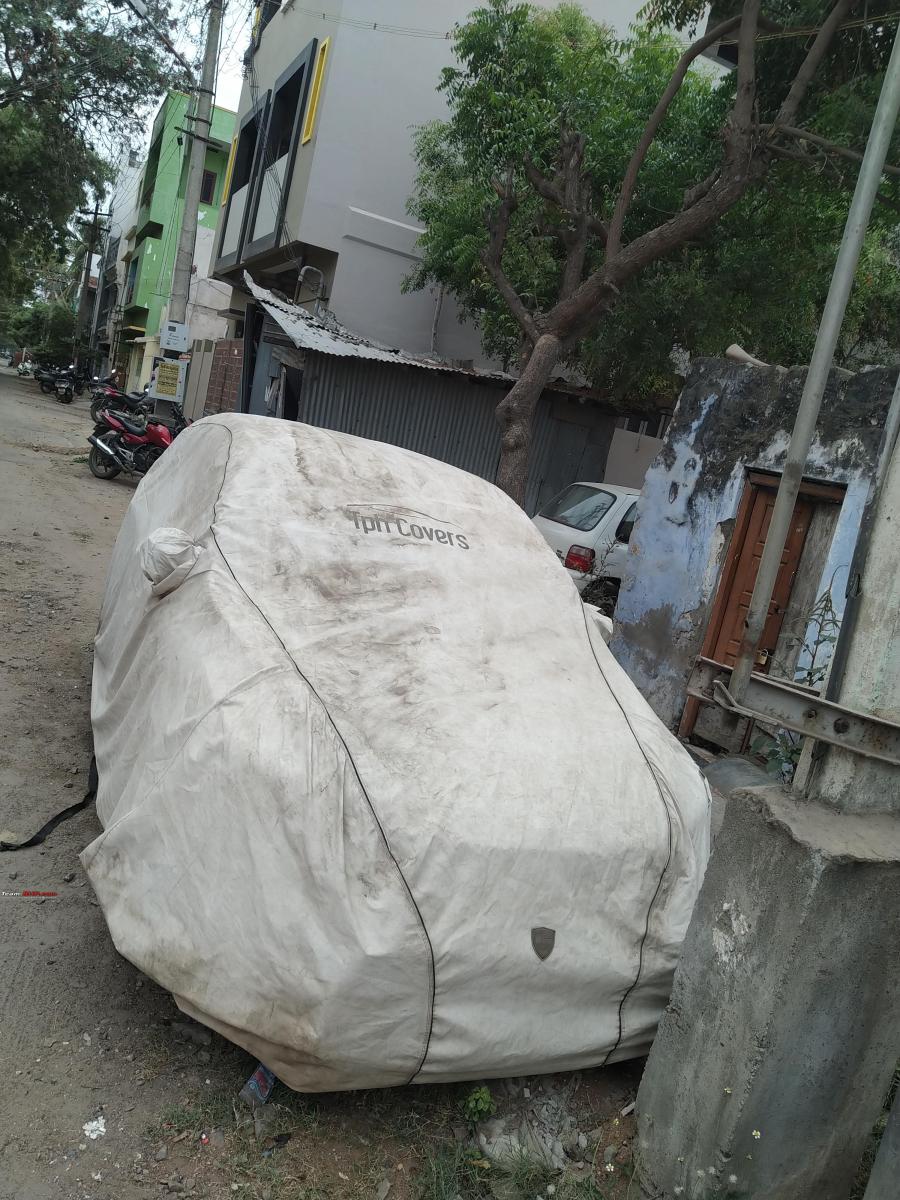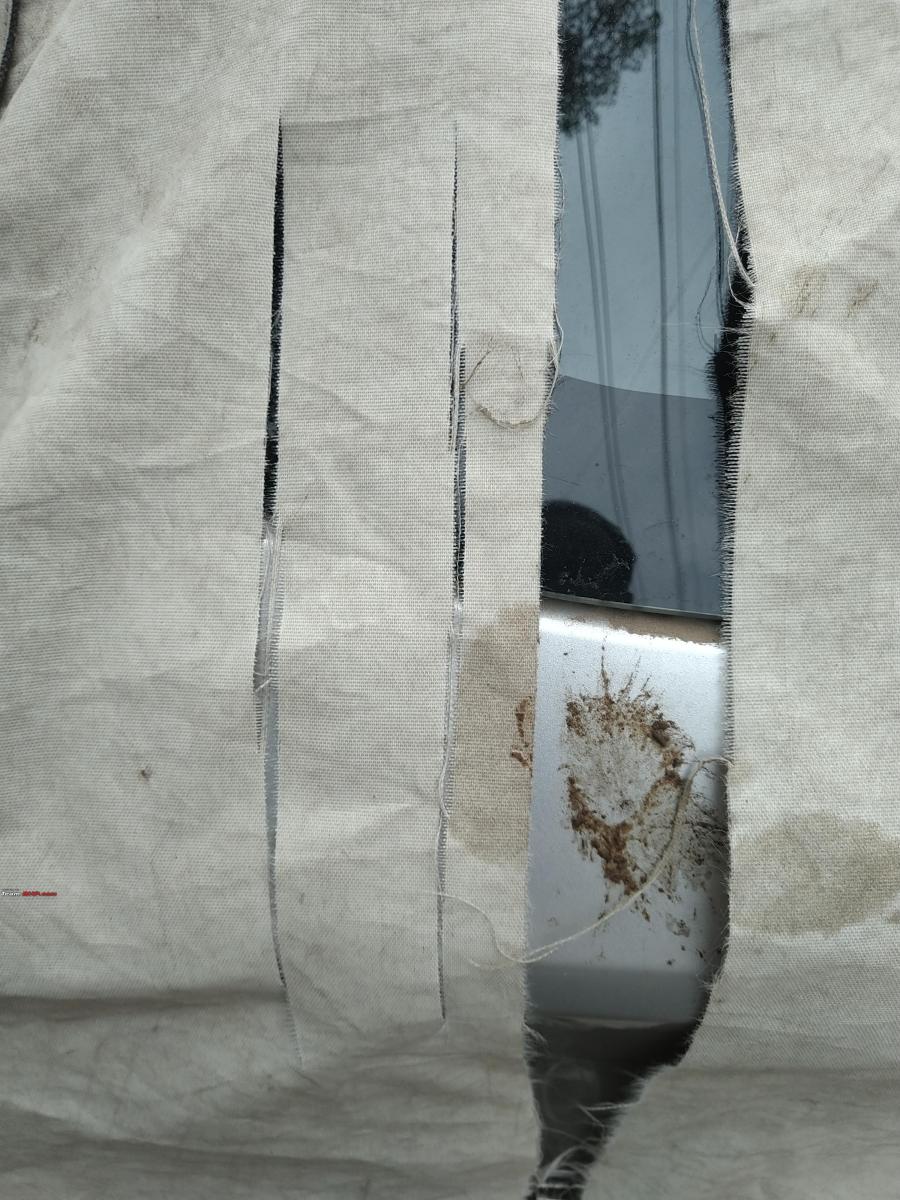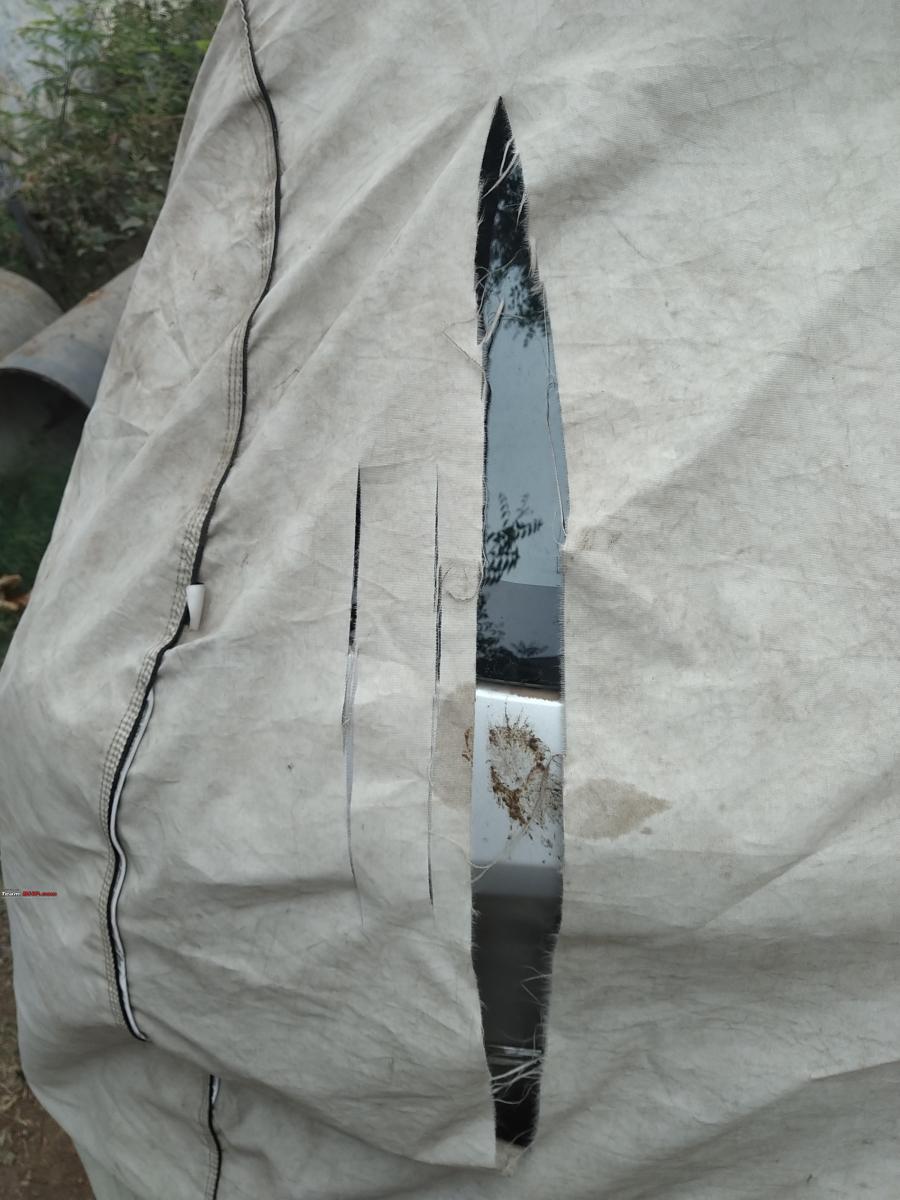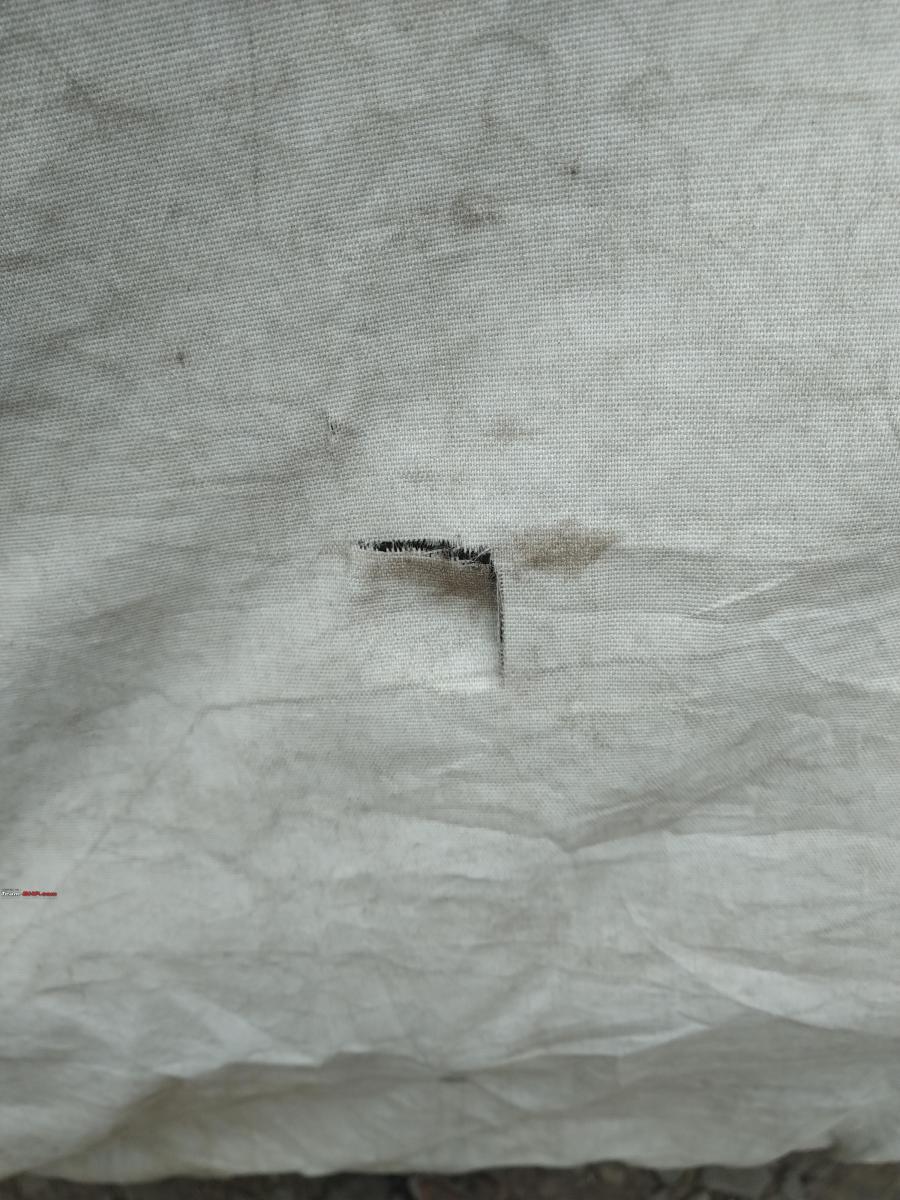 Check out BHPian comments for more insights and information.
Source: Read Full Article