Used Polo for wife & daughter: Delighted I chose it over a new Baleno
It is a 2012 model with manual transmission & has clocked 51,000 km but it still drives like a charm.
BHPian Styler recently shared this with other enthusiasts.
Dear All,
I have just become a part of the Polo Owners group here.
After my first and only motorcycle, the Yamaha RD350, I have always owned big cars starting from a Contessa – Cielo – Scorpio – Camry – Grand Vitara 2.0 and now a Grand Vitara 2.4.
Recently, I had to sell my Camry and Grand Vitara 2.0 because of the NCR Rule and was left with only a Grand Vitara 2.4.
My wife and daughter, who is learning to drive, insisted that they can't handle a big car and I should get a small car for them. I was looking to buy a Baleno 2022 if it was available immediately. One Nexa dealer even took the payment promising delivery the next day but later backed out and refunded. Whatever happens, happens for the best. Maybe I have got a temporary car valid till 2027 and we will switch straight to Electric then.
After a lot of ups and downs, I have finally got a good Sky Blue Polo 2012 1.2 Manual Comfortline in stock condition yesterday. It has originally done 51K km. I really loved the Sky Blue color. When I was driving it back home last evening, it really swept me off my feet. It's a hoot to drive, what an amazing pick-up. This thing easily touches 100 in 3rd gear. All my apprehensions of a 3 pot engine are gone. Even the 4 pot new Baleno 2022 which I test drove a few weeks ago would die in shame.
I think it will be a good manual car for a 19-year-old to learn to drive.
I am in the process of getting it up to my level with a few upgrades. I will appreciate getting advice from Proud Polo owners here.
Kindly advise on the following:
The Polo has the stock 210 stereo right now. The previous owner somehow got a Bluetooth attached which turns on when we switch to CD. It's only to play music off the Phones, not for calls. I want to upgrade to a decent touchscreen system. I would have liked the stock RCD-340 but it seems to be in shortage and is too expensive. I spoke to Ramesh Nagar, the guy from whom Naman got it, he tells me it's not in stock for a few weeks and will cost 28K. I don't think it justifies this cost. The next option would be an Android System. What size of an Android System would fit well in the Polo? Can anybody who has done it share pics?
Steering Controls. I researched the options and came across some videos of the Steering Control Panel stuck on top of the steering. I somehow don't like the idea. Is it too complicated to replace the steering of the Comfortline with the Steering of the Highline which has steering Controls?
The Polo Comfortline has central locking controlled by the key. All doors lock and unlock with it. I would like to get a remote-operated central locking system. While researching I came across this video. It seems this guy managed to configure the VW OEM Flip Keys without adding a module in the car. Has anybody tried it? Any idea where this could be done in Delhi-NCR?
Alloys. The Polo right now has 14″ steel rims. Will it be possible to find used alloys at a reasonable cost? What is the size of the alloys and tires that are recommended? Only if we get 14″ alloys, can we use the existing tires which are in good condition? How much do you think would be the cost to upgrade to alloys?
Is it true that it's better to get VW cars serviced at the Authorized Service Centers only? Is it difficult for the neighbourhood mechanics to handle a Polo? I have very good mechanics who were doing the suspension of a Polo GT recently when I visited them. The idea of a Polo started from there. Would anybody be able to advise on a good place for service in South Delhi? Also, recommend a good place to buy Polo parts. I need, for example – the AC vents, and windshield washer fluid bottle cap.
I got the car from an owner only yesterday. I still have to send the Polo for a cleanup and bumper paint to my Denter-Painter. I'm still sharing some pictures here. Will share more pictures when it comes back after a makeover.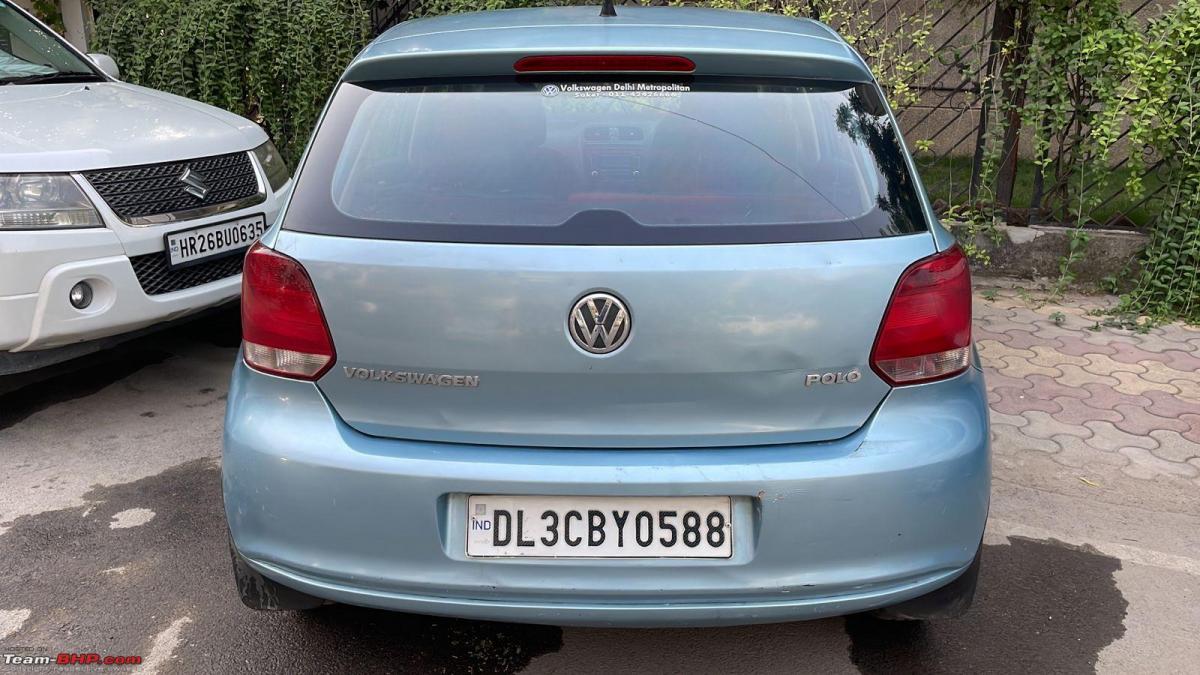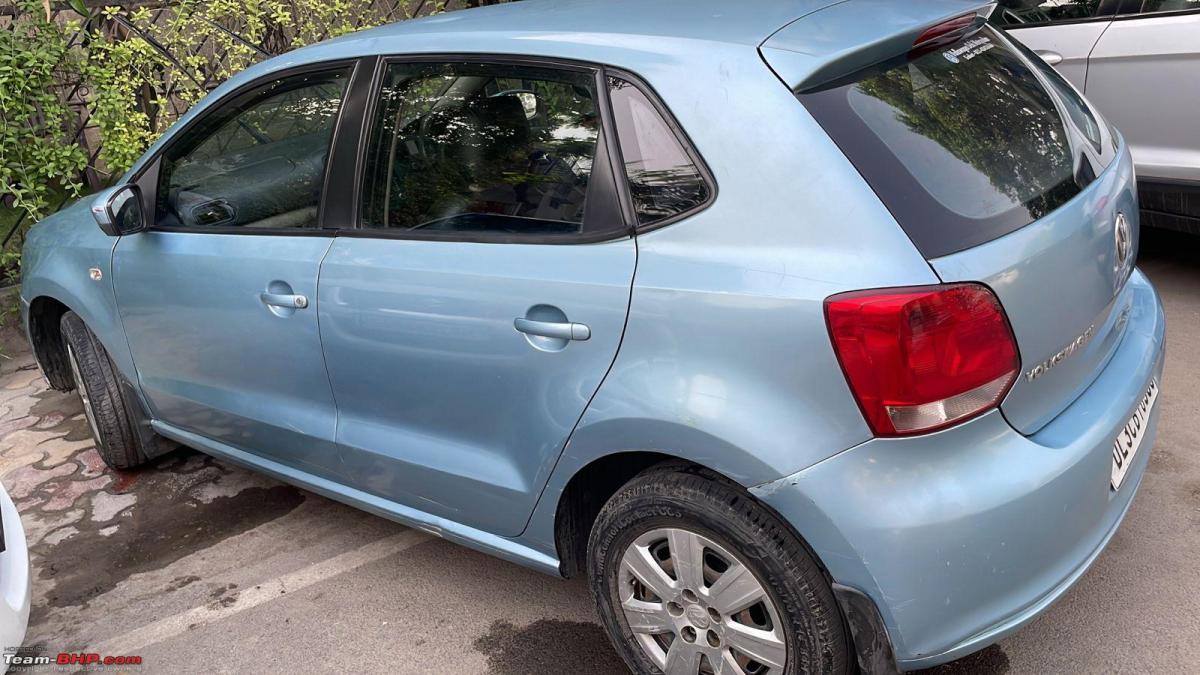 Check out BHPian comments for more insights and information.
Source: Read Full Article