Why I love my Nissan Terrano XL 1.6 petrol after 5 years of ownership
I love this car to bits and I know I wouldn't trade it for the world, not even a Fortuner!
BHPian deb_sen recently shared this with other enthusiasts.
Nissan Terrano: An underrated beast
I have always been a vehicle aficionado (anything with Wheels!!) but I have never been a speed freak, nah! Driving (or riding) for me is just being in the moment … not competing with anyone… not racing, but to be in a trance like moment where you can only hear your thoughts, the sweet rumble of your engine and the wind gushing by; roads are irrelevant.
I wanted to start earning as soon as I completed my education, solely so that I could get hands on my own vehicle and kickoff the journey. In fact I purchased my first bike 6 months into my 1st job and my first car, 2 years into my first job (Imagine the savings I did to accomplish this, no vada pao for 2 years)
It's been almost 20 years now that I started working, and my first car believe it or not was a second hand Ford Ikon 1.3 Petrol that gave a lousy mileage of 6kmpl!
I know the reactions I am getting now when you read this cause that's the same response I got when I told people about it. But I guess that purchase only showed my motor philosophy… I don't want to own a very reliable car or a car with outstanding mileage or a "Value for Money" car or for that matter follow the crowd, but a car that had some personality, which stood out on its own!!
Since then I purchased a more sensible (just an excuse) but an ever exciting option nonetheless, the Maruti Suzuki Swift 1.2 Petrol Zxi (writeup to follow soon).
Which brings me finally to my current love and the hero of the topic; the Nissan Terrano 1.6 Petrol, My "Hermit".
This was always my eventual goal to buy a SUV or a compact one for that matter, but not something that could necessarily climb rocks (read.. Jeep)! But something more suited to my demure stature (you see I am 5'6") In 2017 when I finally decided to take this plunge, I had a very small pool of vehicles to choose from. My list of suspects included (and not in the exact pecking order per say)
Honda BR-V
Renault Duster\ Nissan Terrano Petrol
Skoda Fabia
Isuzu D Max V Cross
Looks like the cast of the Brady bunch eh!
Although this list doesn't conform to a single vehicle type (although they certainly fall in the SUV category in some way or the other), they all had something in common…Character! (The Thar never made it to the list cause it was more a impractical 2 seater back then and I would have been kicked outta the house!)
I ruled out the Fabia eventually as it was almost getting phased out at that time and Skoda as we knew was a bit difficult when it came to maintenance and spares. The Honda BR-V (people may call it a soccer mom's car for all I care) had a reliable engine and the looks and stance of that car still held good for my liking. But it was the 3rd row that led me to drop this car although to was a close second in the race to purchase. The Isuzu was… well a pipe dream that I just had to have and although it did not fit my budget, it was a hoot and a half to drive!! The leaf spring suspension, the basic plad cabin and the pickup styling… no wonder it was being sold as a lifestyle vehicle… But the high cost, the impractical mileage returns (yeah yeah… I still do consider mileage though I denied it previously… guilty as charged) and most importantly the behemoth size… Parking would be hell in Mumbai, eventually led it to it becoming a dream for the future.
And that brings us to the "car" of the hour; the Terrano. I test drove the Terrano as I knew the duster and it shared the same underpinnings (I still don't get this complicated relationship that auto motive manufacturers seem to get in sharing a platform as can also be seen with the Baleno). And I just wanted to have the experience of owning a Nissan (too many Fast and furious movies I guess; read Nissan 370Z)
Look wise, I would give both the Terrano (and the Duster a 9/10). The Terrano felt a bit more "Butch" as compared to the duster back then. The whole body looks so balanced, right from the massive but subtle rear end, to the sloping but gradual side profile with the roof rails, the massively wide bonnet and the linear front not forgetting the slightly bulged out wheel arches for an offroader look…Ah! It's just purrrfect!!!
The entry and exit angles of this car (marketed as a road based SUV) could give many a so-called off-roaders a run for their money and so would the ridiculous ground clearance (205mm), which was primarily one of the reasons I brought it to avoid scraping Mumbai's notorious underbelly scrapers (the Speed bumps).
And although this isn't a 4×4, this two wheel drive has suspensions which are unbelievable and are an absolute hoot with them handling Indian roads as though we are driving off the German autobahn! It's Strut and Torsion setup of the front and rear suspensions, puts many other higher priced SUV's to shame with its performance. And perfectly complimented by the in today's world rudimentary, Disc and Drum front and rear brake setup.
The interior is so simple and clean and the absence of most electronic wizardry (something that I must mention nowadays has robbed most of us from the pure pleasure of driving) besides your standard ABS, EBD (Electronic brakeforce distribution for the uninitiated like me), Power steering, 16" tubeless rims and Power Windows, make it the perfect man-machine combination with no out of world intervention between that bond(ELECTRONICS!!).
The boot is another notable mention with 475l of usable space.
However, there are a couple of things which just lead to me falling short of calling this vehicle a "PERFECT" drive.
One, the absence of driver side safety airbags (it is a big miss for such a huge vehicle, one that may probably compel me to upgrade) and the second (probably more important being a petrol head!) is the subdued power output of a 102bhp from a 1.6L Naturally Aspirated engine I may try and address this however in the near future; read tuning!
The torque is amazing on this can and although it's a behemoth at 1.7 tons, it's 145NM worth of torque can still pull you out of tricky situations when needed…speaking from experience! However, DO NOT BUY this car if you are looking forward to a very relaxed, automated, robotic driving experience where you put it into drive mode and you get from A to B!
Buy it only if you want to feel connected to your machine and i control over every aspect of it's behavior, be it changing gears and holding the clutch and brake while you go over a slope (no hill assist!) or just pushing the pedal to the floor to cruise at 130 odd KMPH on the long highways while manually adjusting the AC to set the mood! It's the sheer simplicity of this beast that causes it to be so endearing! It is a driver's car for sure if my 5+ years of owning this beast has taught me anything.
Maintenance wise (read service and spares), its nothing out of the ordinary and does not cost a huge bomb. I have had only one service bill of 12K+ rupees till date and that too because rats chomped away to glory at my engine ignition wires
It also helps that Duster and Terrano share the same spares, so if it's not available with Nissan, you may get it at Renault.
This models now off production with the Nissan Kick (followed by the Nissan Magnite) replacing it. However I don't think they can ever replace the true driving experience this car provided ever. Period
I love this car to bits and I know I wouldn't trade it for the world!! (Not even for a fortuner)
Till next time!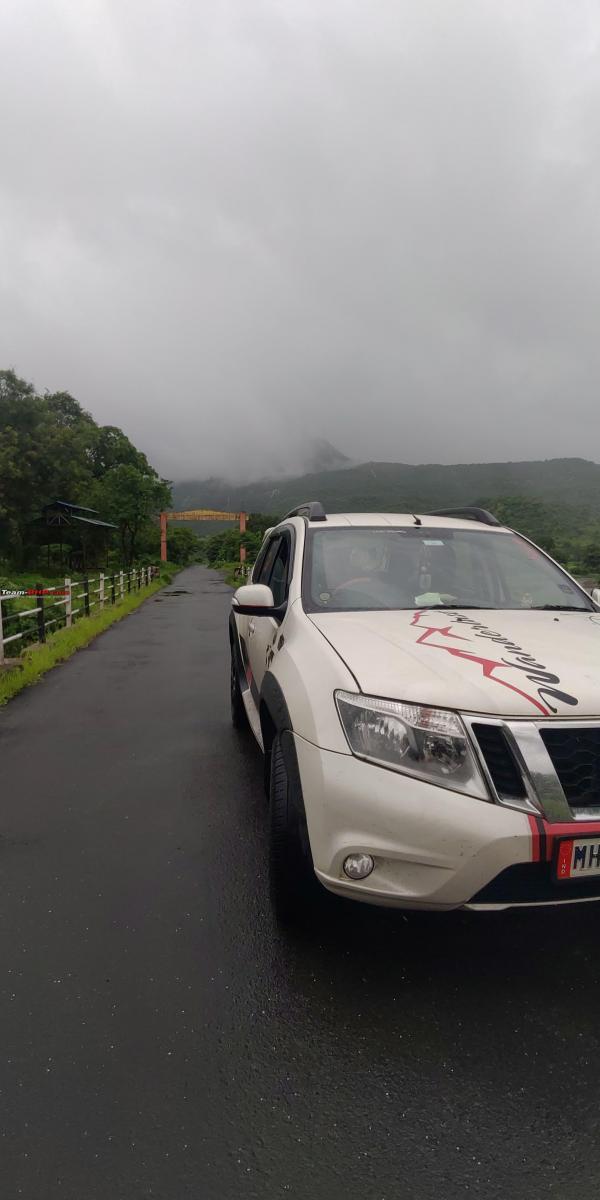 Read BHPian comments for more insights and information.
Source: Read Full Article