'Abu Dhabi GP produced distorted picture' | F1 News by PlanetF1
Former F1 driver Jan Lammers believes that Red Bull's dominance in the 2020 season finale could actually play into Mercedes's hands.
Max Verstappen won the race in Abu Dhabi with ease, looking comfortably stronger than the Mercedes drivers, while Alex Albon was also able to compete with them.
That reignited hopes that, with stable regulations in place, Red Bull could take the fight to Mercedes throughout the 2021 campaign.
However, Lammers thinks that Mercedes may have given their rivals such hope on purpose, and could take advantage of it going forward.
"I think that the Abu Dhabi GP produced a bit of a distorted picture," he told the Dutch branch of Motorsport.
"It could just be that Mercedes thought 'let's just behave a little bit'.
"If Red Bull then believes that they have already closed the gap. then that could be a strategically favourable position for Mercedes.
"I'm not saying that it is the case, of course, we don't know at all, but they have to take that into account."
Check out the new 2021 collection on the official Formula 1 store!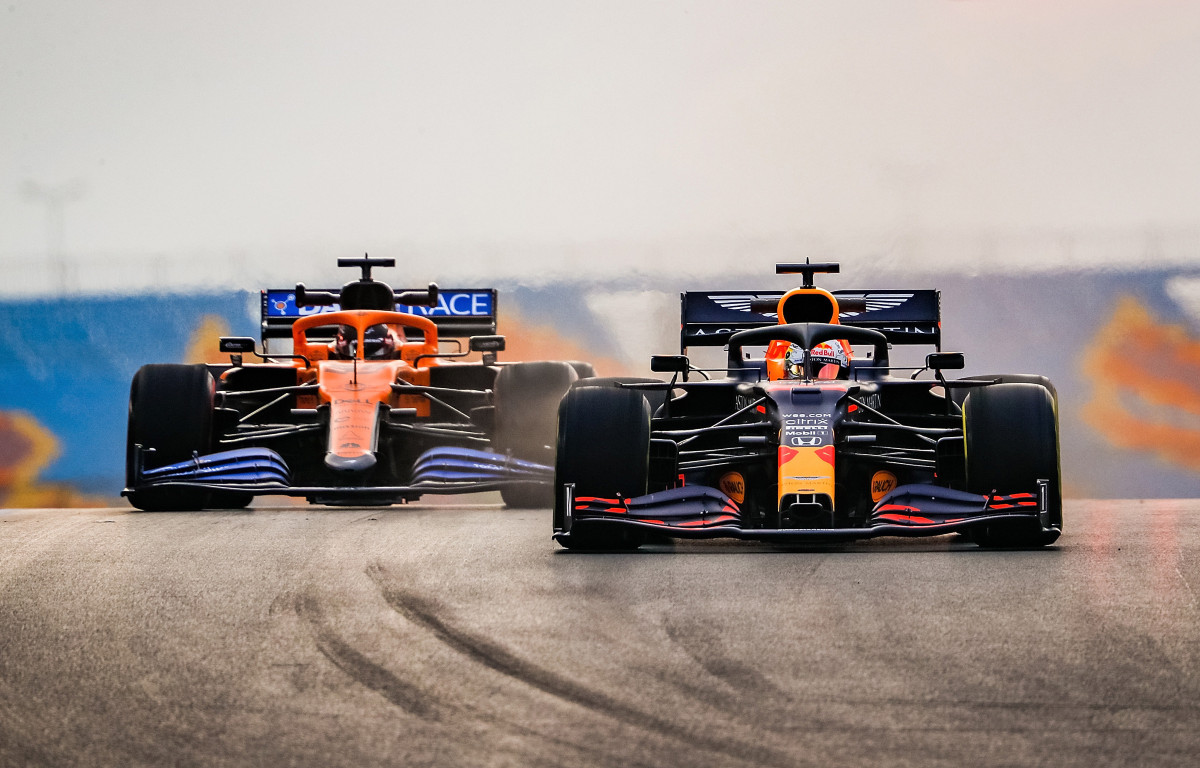 If Red Bull can't improve on their 2020 performances, they could well be looking over their shoulder as McLaren, who finished a place behind them in the Constructors' Championship last season, now have Mercedes engines at their disposal.
They also have a new driver in their ranks in Daniel Ricciardo, and Lammers thinks that his partnership with Lando Norris will be good for the team in a number of ways.
"It would be very impressive if they could do that right away," he added.
"They are lucky with their driver change. Norris and Ricciardo in one team, that will be absolute entertainment. The changes of recent years and the team atmosphere that will be created there will make McLaren very strong."
That being said, he doesn't think they'll comfortably take P3 at the least as he is expecting Ferrari to make considerable progress.
"I definitely do not underestimate the progress Ferrari will make," he said.
"They are coming with a new engine and knowing Ferrari it must be better. So you can expect quite a bit from that."
With reports that the Italian team is working on a radical engine concept ahead of the potential development freeze in 2022, Lammers could well be proven right sooner rather than later.
Follow us on Twitter @Planet_F1, like our Facebook page and join us on Instagram!
Source: Read Full Article