Alfa Romeo's Vasseur 'not okay' with Zhou's five-second Saudi penalty
Fred Vasseur is "not okay" with Guanyu Zhou's five-second time penalty for gaining an advantage off the track as Alfa Romeo felt his pass on Alex Albon was "fine".
Racing the Williams of Albon for 15th place, Zhou made the pass going into Turn 1.
However, moments later, through Turn 2 and having already made the pass, he ran wide and off the track.
The Chinese rookie asked Alfa Romeo if he give the position back to the Thai racer, his engineer said no.
The stewards, though, declared that he should have and slapped the driver with a five-second time penalty.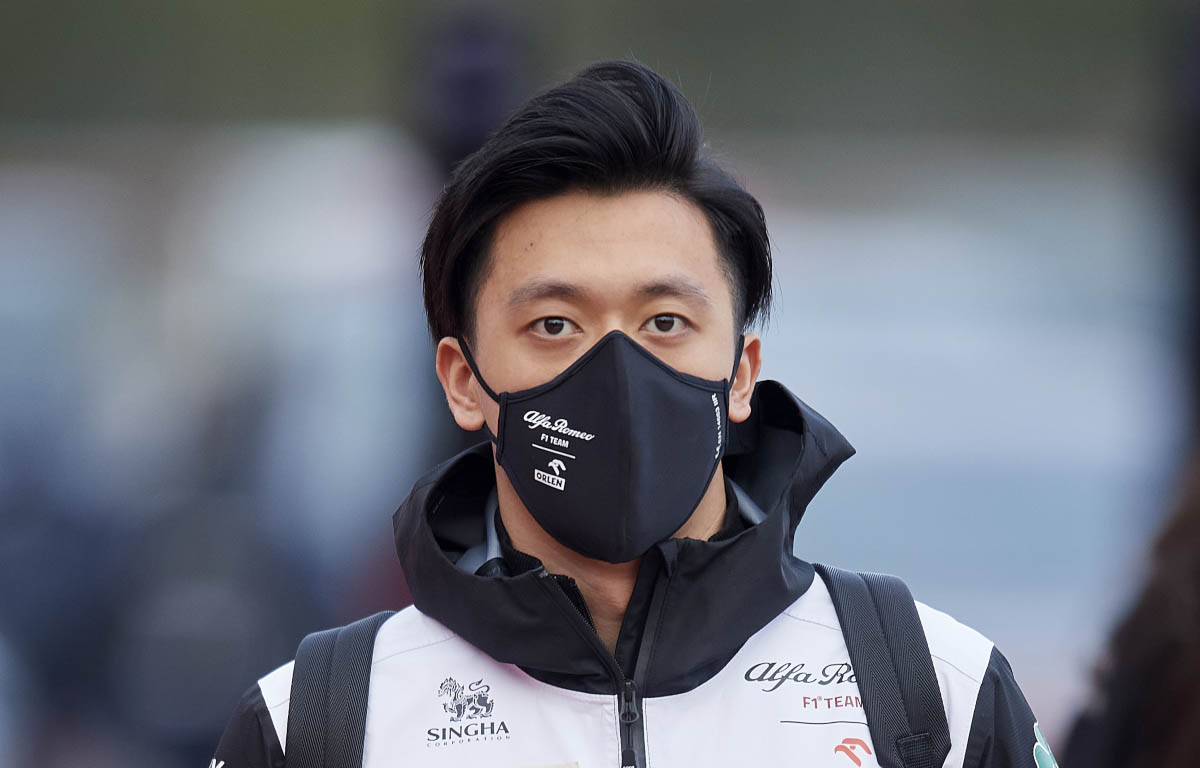 "I'm not okay with the decision of the stewards on Albon, because he was miles away," Alfa Romeo team boss Vasseur told Motorsport.com.
"He overtook Albon much before the braking point, and he went straight. And he slowed down to avoid to have an advantage.
"Zhou asked us, so we had a look on the video. And he overtook him and Albon was almost behind him. And so we said, 'No no, it's fair, it's fine.'"
The Frenchman says he'll remind the stewards of Sunday night's call should the situation arise again.
"Okay, if they are consistent, and it's always like this, it's always like this," he said.
"But we will remind them next time.
"It's not that he went straight when he overtook Albon. He overtook Albon, and then he went straight."
Zhou's night went from bad to worse when he pitted to take his penalty and the front jackman lifted his car before quickly lowering it.
That, however, meant the car had been worked on and Zhou was given an added drive-through penalty for failing to take his first penalty.
"We made the mistake, because the mechanic had an issue with the radio, and he touched the car during the pit stop," Vasseur said.
"And then Zhou had the drive through."
Zhou though was fortunate not be disqualified with the stewards explaining why the chose a drive-through instead of a DSQ.
"Although the team did not work on the car for five seconds after jacking the car up, the jacking up of the car itself would be 'working' on the car, which is prohibited by 54.4(c)," read the stewards' document.
"Article 54.4(e) gives the stewards the discretion to disqualify a car for failure to comply with Article 54.4(c).
"However, given that no work was done while the car was jacked up, we considered that disqualification would be too harsh and outcome. We therefore imposed a drive-through penalty."
Source: Read Full Article