AlphaTauri reject 'free' Red Bull rear end option | Planet F1
AlphaTauri have rejected the chance of what would be effectively a 'free' upgrade to the 2020-spec rear end of the Red Bull car.
No development tokens would need to have been spent on such an upgrade, AlphaTauri instead choosing to stick with what already forms the back of their car which won the 2020 Italian Grand Prix with Pierre Gasly at the wheel.
The rules allow teams using year-old non-listed parts supplied by a technical partner to upgrade to 2020-spec this year – something which benefits Racing Point and AlphaTauri.
Although Haas use Ferrari-supplied non-listed parts, they cannot take advantage of this ruling as they used up-to-date parts in 2020.
But after a season in which, besides Gasly's victory at Monza, AlphaTauri found themselves racing at the upper end of the midfield in several other grands prix, they have decided to eschew the opportunity to develop the rear of their car and focus on the front.
AlphaTauri's technical director Jody Egginton confirmed to The Race: "We're going to carry over the rear end.
"We thought about it long and hard. It's very nice when you can go to the sweet shop and pick what you want, but the areas we want to develop are at the other end of the car.
"We have to use our resource and budget wisely this year because we have to put a lot of effort into the 2022 car.
"We are not uncomfortable with the basic package, so we are very focused on the areas we are going to develop."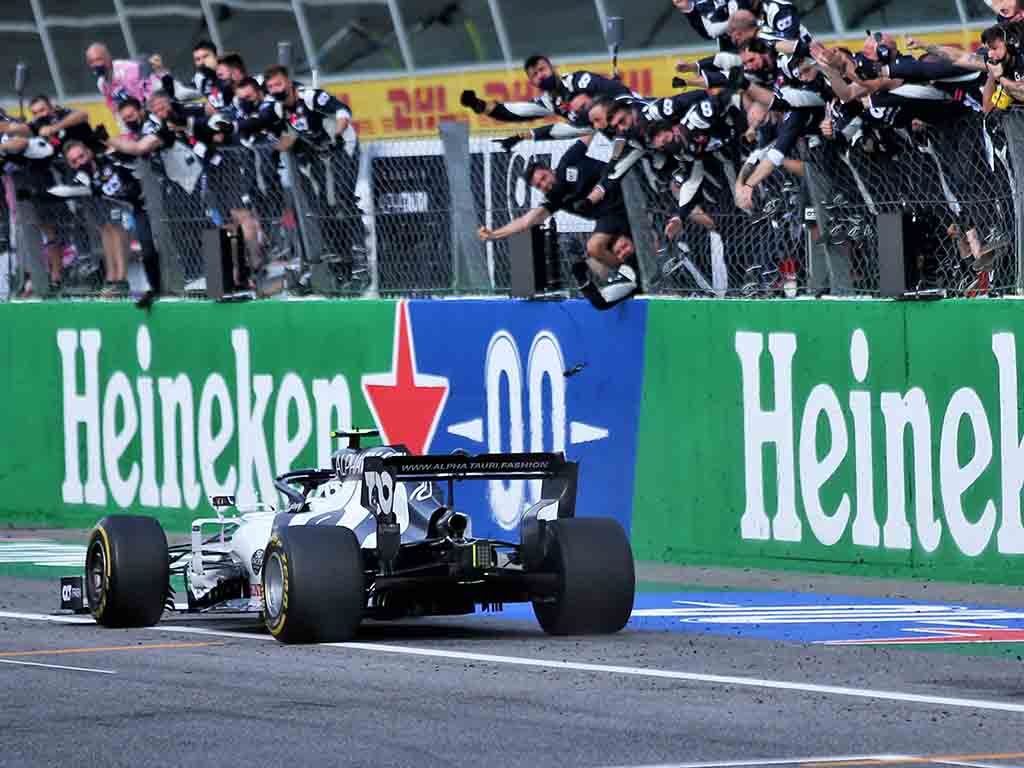 While taking on the 2020-spec Red Bull rear end would not directly require using upgrade tokens, it would mean changes having to be made in other areas of the car.
"Some bits you can have token-free, some bits you need to spend tokens," added Egginton.
"We've done our due diligence and decided where we want to spend our resource. You can do a lot of work packaging a new rear end or you can put that resource onto the front of the car and do something there next.
"A wholesale upgrade is not always the right thing to do. You go to the sweet shop but you have to integrate all that to your package.
"Some of it you might be thinking 'why are we bothering?', it's not doing anything for us. Or maybe we'll make a mistake or maybe we'll be under-resourced on another part of the car.
"We've got a senior design and engineering team and we sit down and ask which areas we are going to attack. Where's the biggest return? Where do we want to deploy the budget and the resource? We've managed those decisions reasonably well."
Follow us on Twitter @Planet_F1, like our Facebook page and join us on Instagram!
Source: Read Full Article