Alpine kick-off 2021 launch season with a 'Renaulution' | F1 News by PlanetF1
Say goodbye to Renault and hello to Alpine as 2021 launch season officially starts with what has been labelled as a "Renaulution".
After Groupe Renault committed their future to Formula 1 in 2020, it led to a major rebrand operation being unveiled with the company ultimately deciding to showcase their high-performance division in the sport from 2021 and beyond.
The major changes kept on coming earlier this week after Group Renault announced the shock departure of team principal Cyril Abiteboul, who had been with the team in different capacities for over two decades.
Abiteboul was supposed to be leading the Alpine team but, with him cutting all ties completely, Laurent Rossi was appointed as the Chief Executive Officer of the Alpine brand.
Ex-Suzuki Moto GP manager, Davide Brivio, is also set to take up a position within the Alpine set-up.
As part of the "Renaulution", Luca de Meo, CEO of Groupe Renault, announced a new strategic plan which will see the company "shift from volume to value".
Alpine will combine "Alpine cars, Renault Sport Cars and Renault Sport Racing into a fully-fledged, new lean and smart entity, dedicated to developing exclusive and innovative sportscars".
Alpine will also be developing a next-generation EV sports car with Lotus, who are going to work closely with Alpine in a 'sports partnership' which will be a similar partnership to the one we saw between Aston Martin and Red Bull.
Those hoping to see a return to the iconic blue and yellow colours which Fernando Alonso donned in his two World Championship-winning season back in 2005 and 2006 were left disappointed, as Alpine revealed a blue, white and red colour scheme render to reflect the French Tricolour flag.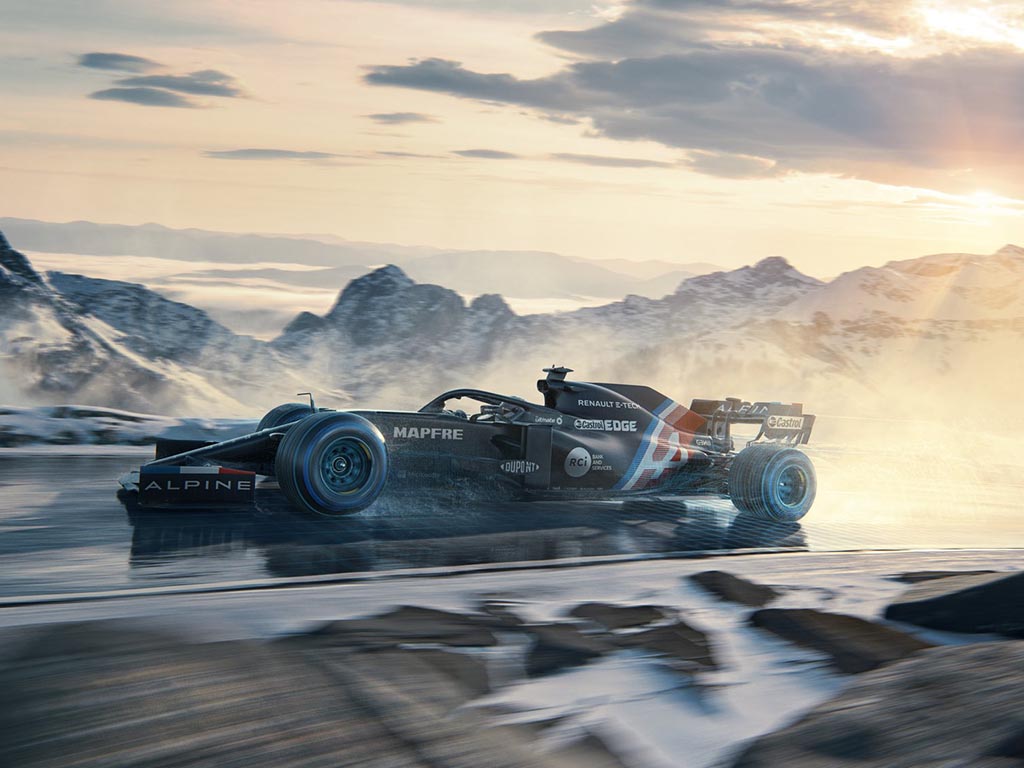 "We have three phases, within a horizon that looks beyond the classical five years of a plan," De Meo said.
"The goal is to move from surviving the storm to putting this company in a better shape it's never been in."
Source: Read Full Article