Carlos Sainz not trying to emulate Fernando Alonso's career
Carlos Sainz has insisted that even though they have already driven for three of the same F1 teams, he is not trying to be another Fernando Alonso.
The 26-year-old is going about it in a different order but as of this year, he will have emulated his fellow Spaniard by competing for Renault, McLaren and Ferrari.
The big difference, of course, is that while Sainz never made it on to the podium in his two years with Renault, Alonso won his two World Championships for the French manufacturer in 2005-06.
They will be rivals again in 2021 when Alonso returns from a two-year hiatus to Renault, who have been rebranded as Alpine, whereas Sainz has switched to Ferrari from McLaren.
But while Alonso has always been a hero for Sainz, the son of another two-time former World Champion, albeit in rallying, stresses he is not attempting to put himself forward for comparison with the moves between teams he has been making.
"It's tricky because I've already been in Renault but I didn't get the two World Championships," joked Sainz during an interview with Crash.net.
"I think careers are always impossible to compare because you don't join teams at the same time. It's completely different timeframes, completely different rivals, everything.
"But what I know is that one day I want to fight for a World Championship and I want to get myself into that position as quickly as possible and as early as possible because I feel ready for the challenge.
"He's been an extremely strong driver but there will never be another Fernando Alonso. He was the first one, the pioneer in many ways, and I'm just trying to do my own career, my own way of doing things, of seeing things, of driving and I'll see where that gets me."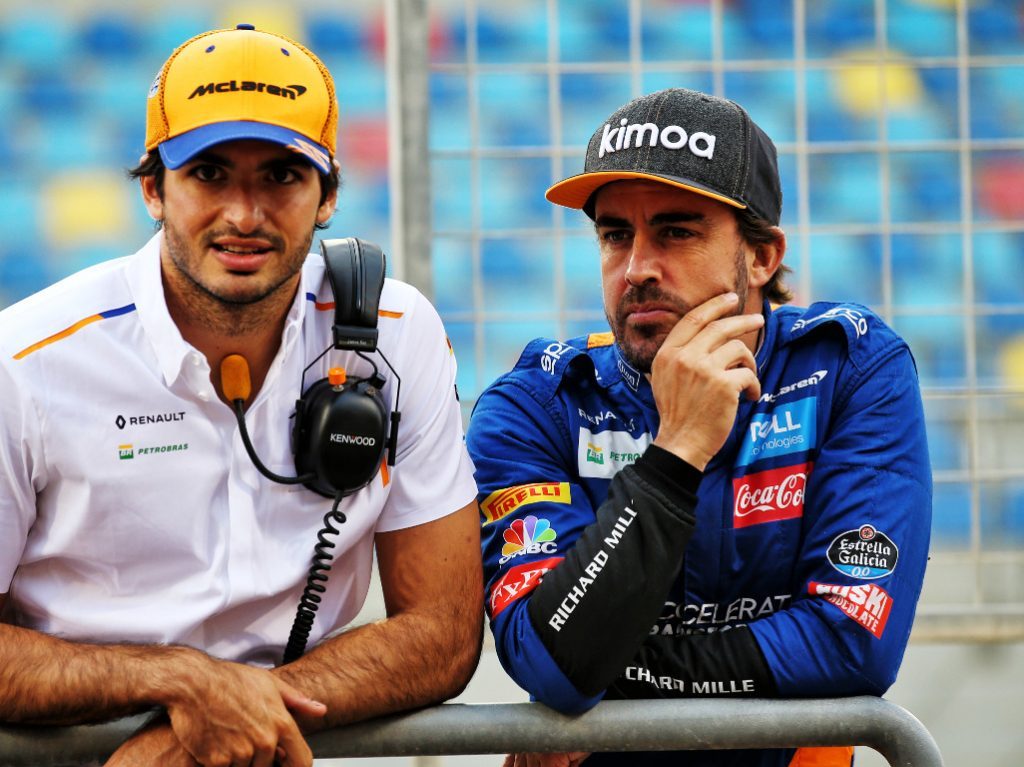 Get your hands on a Ferrari Checkered Flag T-Shirt made by Puma!
Sainz also intends not to let his move to Ferrari change him, despite the obvious increase in attention and higher profile it will give him.
"I just like being myself," he added. "I'm not planning on exploring one side of my image or the other.
"I'm a very family-oriented guy. I keep wanting to go back to Spain and spend time with my dogs, with my family and my friends, and I don't have a lifestyle honestly that differs from what a normal guy is.
"If I become more famous for being a Ferrari driver, that will not change my approach. I will not suddenly go into fashion or anything other than what I am being.
"If there's good sponsorship which lines up with my values, I will take it and exploit it, but I'm not planning on doing anything different."
Source: Read Full Article